My Creative Workbook
Christine de Beer - effortless floral craftsman
Hanging leaves from a Hazel twig top bar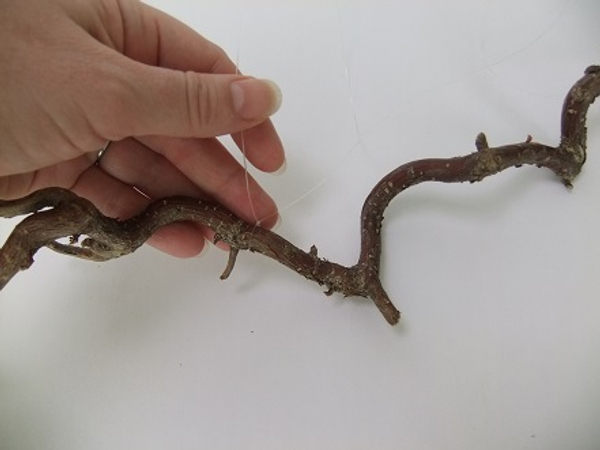 Knot the fishing line around a hazel twig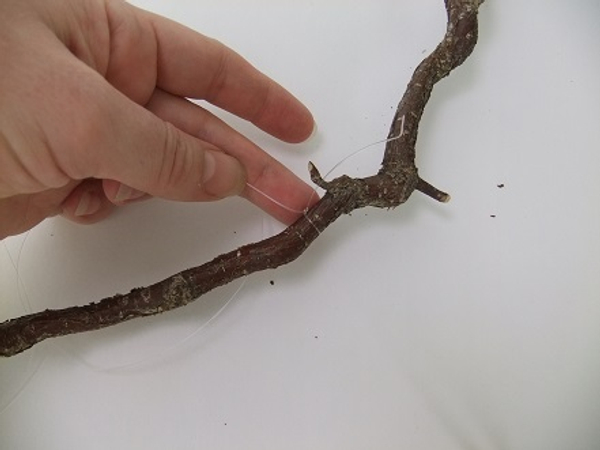 Knot the other end of the line to the other end of the twig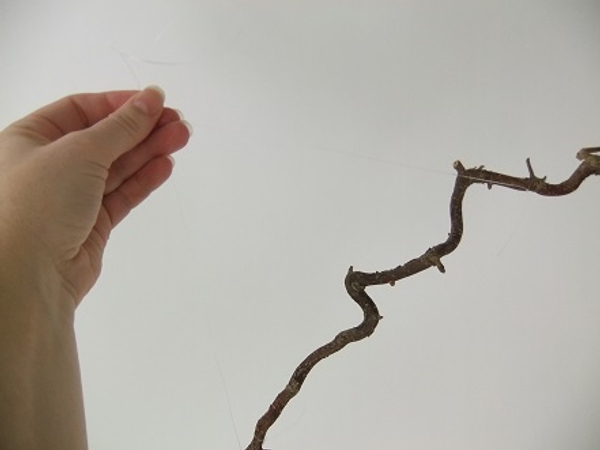 Find the balance point of the twig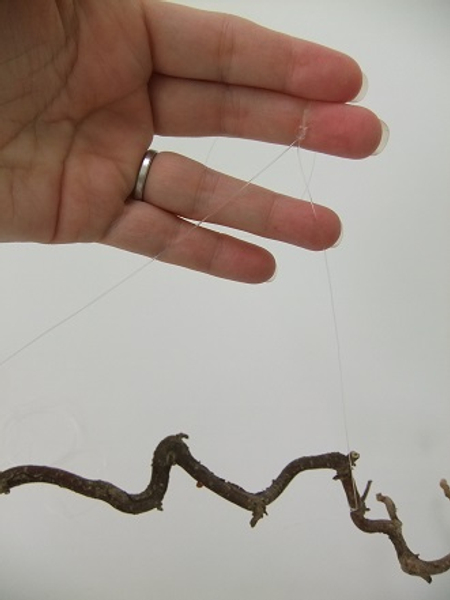 Knot the line at the balance point to make it easier to hang
Hanging the leaves with slip knots: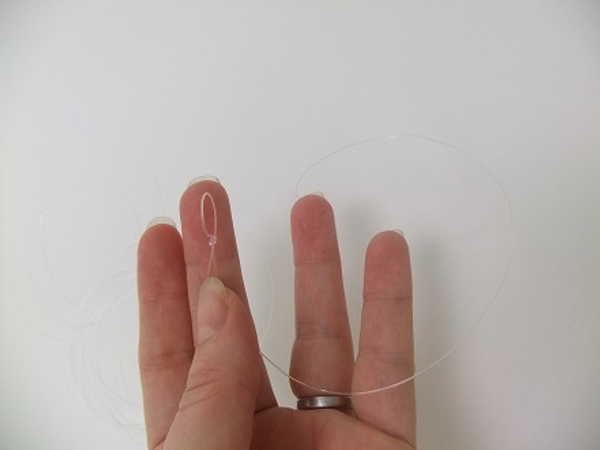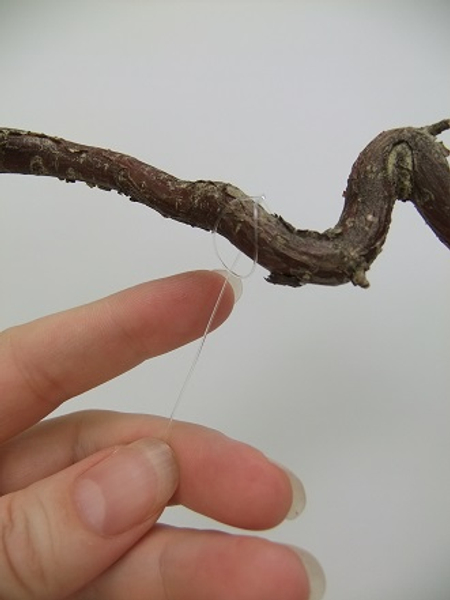 Thread the leg of the line through the loop to catch around the twig. Let the long line dangle down.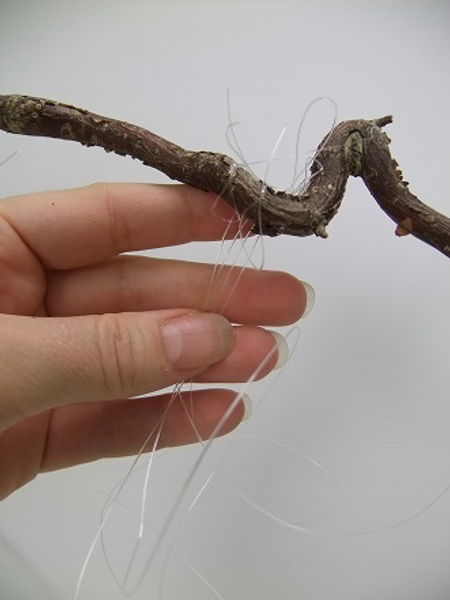 Add more lines. Space them out to cover the twig. Trim the line when the knot pulls tight.
Gluing the Autumn leaves: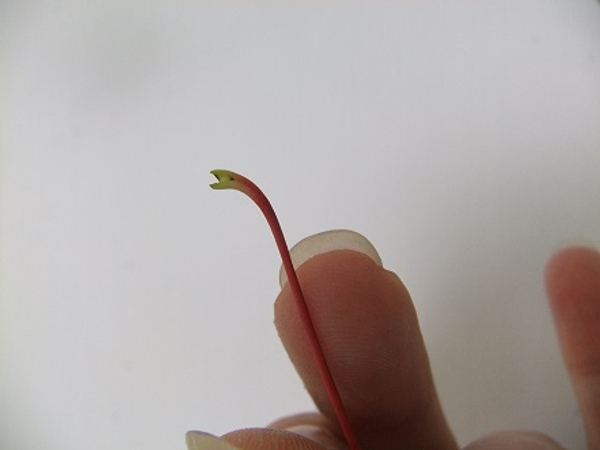 If you look carefully at the leaf, it has a tiny hollow dent in the stem end.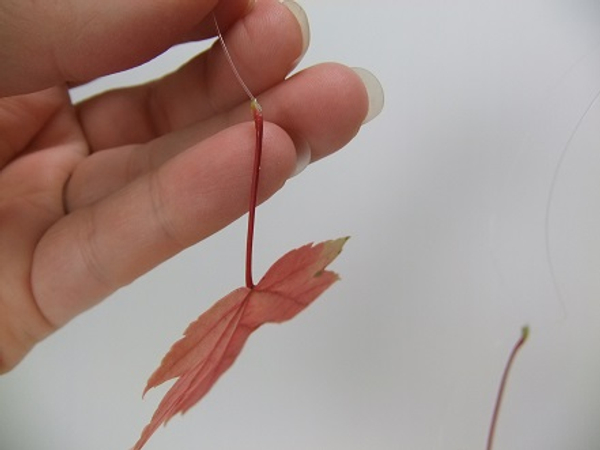 Fill this hollow dent with glue and attach to the end of the line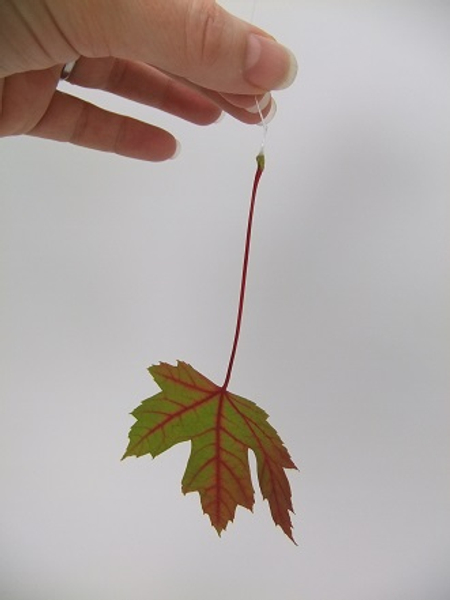 This gives the leaf a straight but natural fall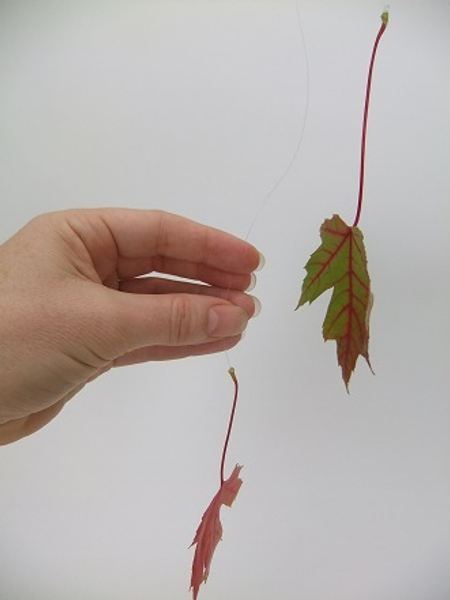 Glue on another leaf to the line next to the first one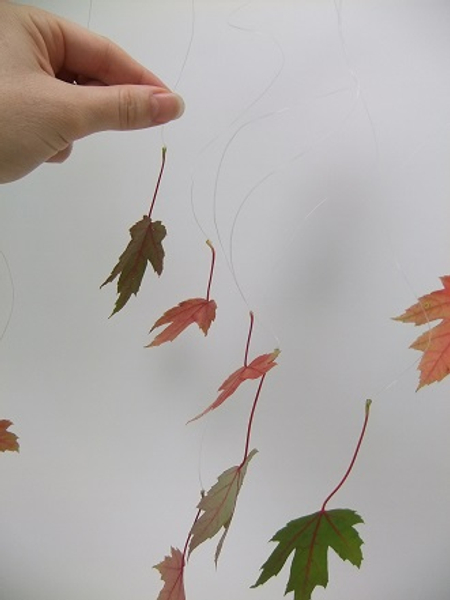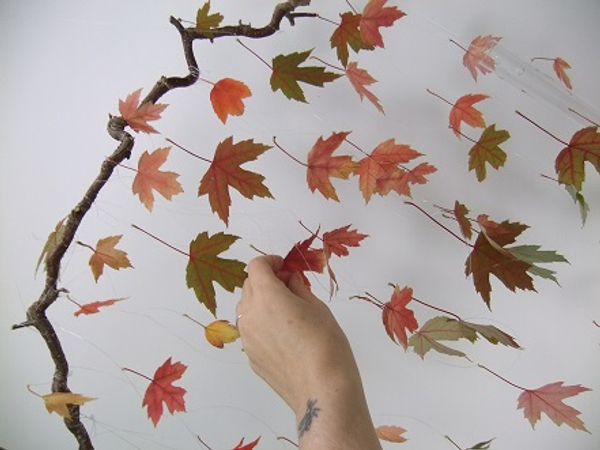 Glue leaves to all the lines and add a few leaves to the top bar hazel twig
Sign up for my weekly newsletter
Every week I add a new design with related tutorials. Be sure to subscribe to receive an email notification with design inspiration.