My Creative Workbook
Christine de Beer - effortless floral craftsman
Over the edge flower, floral support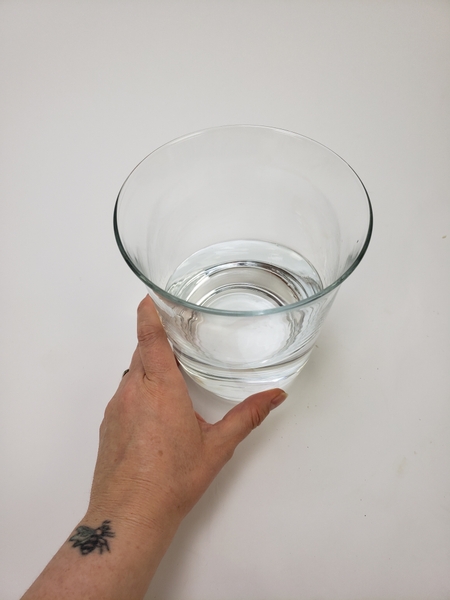 Choose a pretty vase... and with pretty I mean pretty functional. This is actually the most important step for this entire design. Everything hangs from it- no, really!
The vase should have a lip that will support the dainty flowers. So make sure it is upright and not too thick. The height of the vase is also important. So important that I thought I would chat a bit more about it in our email this week. Make sure to sign up to receive your once-a-week email from me with the design specific tip. The sign up is below this post.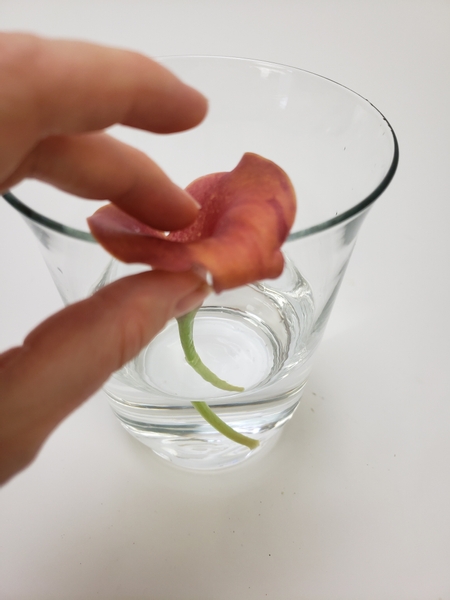 Pay special attention to the stem end of the flower as you slip it over the edge. The flower should hang from the vase but also stand on the surface with the waterline just about in the middle.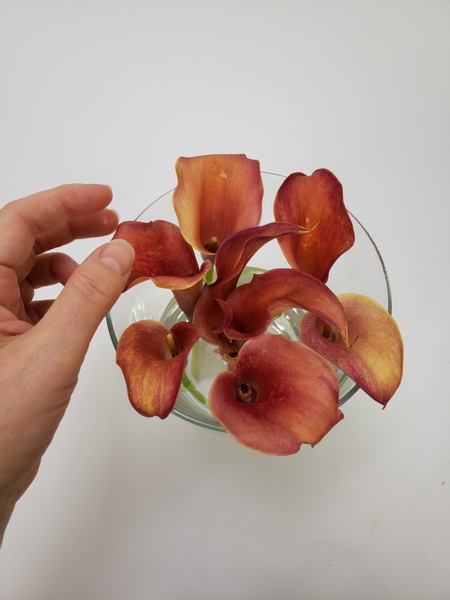 Loosely fill the vase with flowers. Not too crowded and not too spare just filled to be level with the top of the vase so that they can offer support for the longer floral details.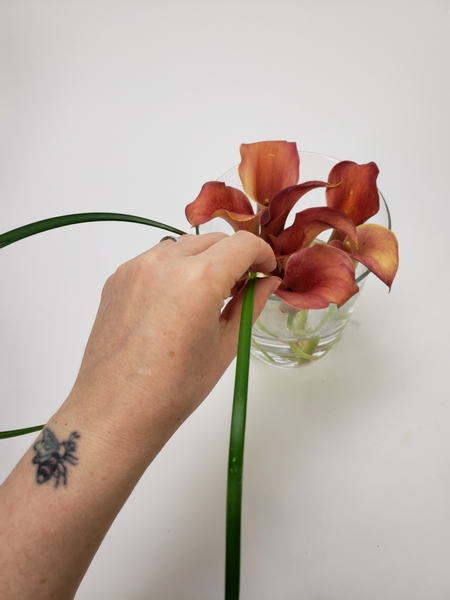 Slip in blades of grass to dangle up, over and down the sides.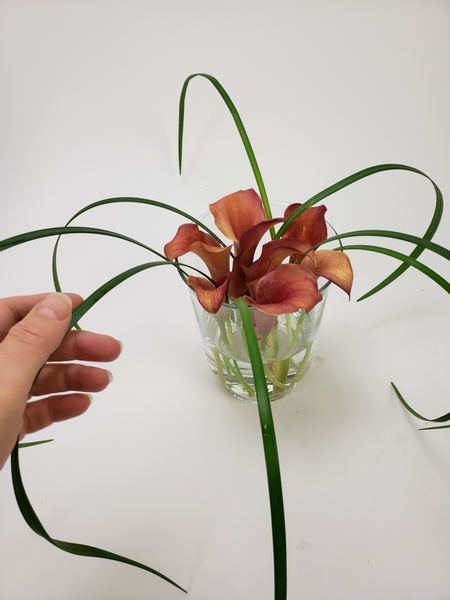 Add grasses to radiate around the vase.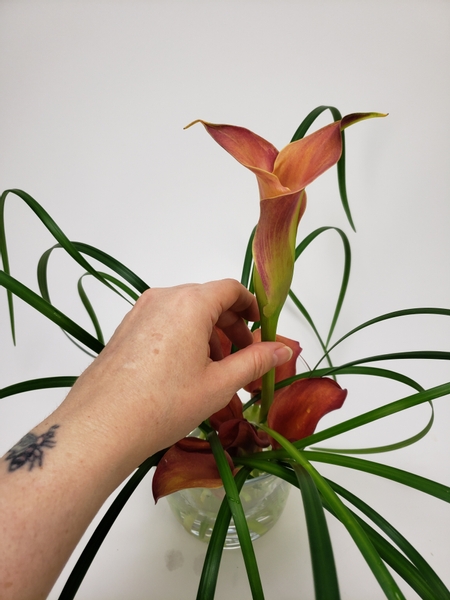 Cut two taller calla lilies to adjust the height of the design and slip the lily between the flowers.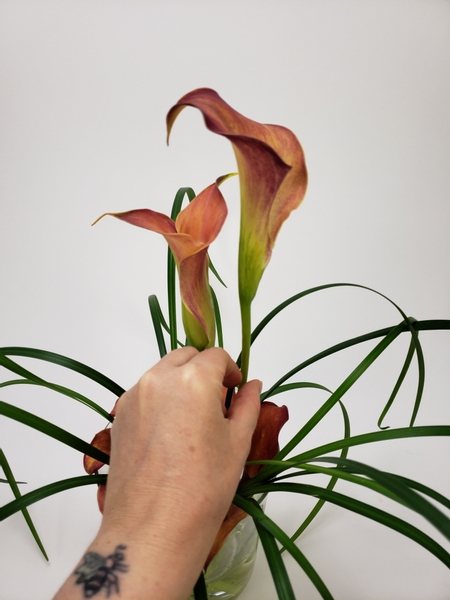 So that the flowers are supported by the flowers and grasses below.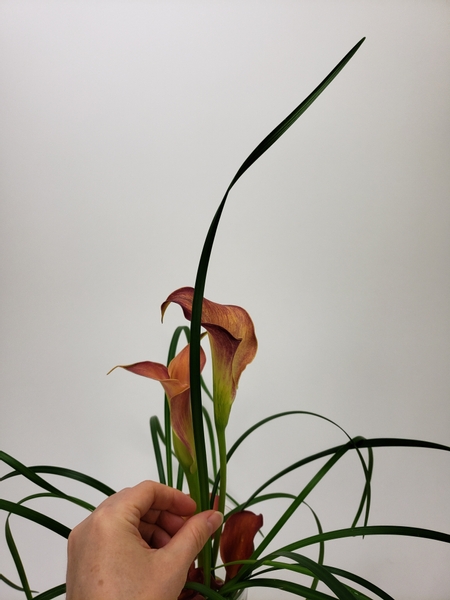 Add an elegant, upright blade of grass to finish the design.
Book readers turn to page 258 for another, more dramatic version of this design. This time I spiraled the stems you see peeking out between the grasses.

For more information about my book: The Effortless Floral Craftsman
Sign up for my weekly newsletter
Every week I add a new design with related tutorials. Be sure to subscribe to receive an email notification with design inspiration.