My Creative Workbook
Christine de Beer - effortless floral craftsman
Adjusting the curve in plant material
Most stems need to dehydrate for about 30 minutes to curve. For more detailed information on how to manipulate stems see the Tutorial below.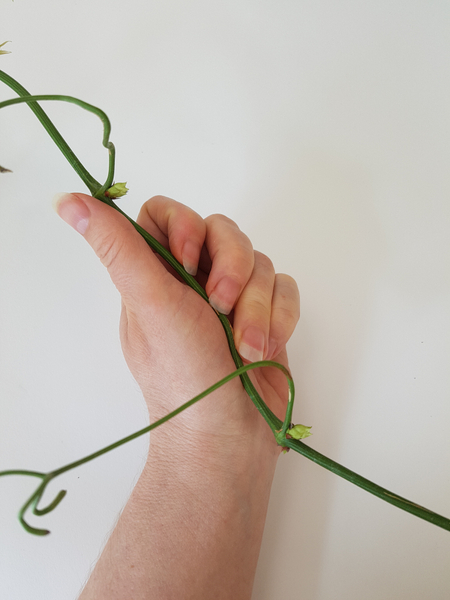 To adjust or add a curve in bigger stems pad the stem with your hand. Do not bend it at such a sharp angle that the stem snaps.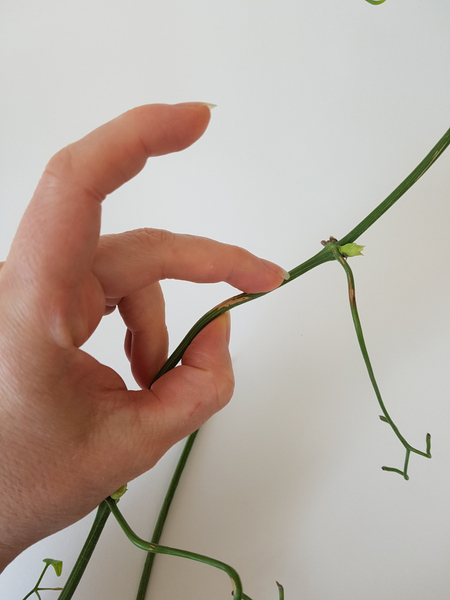 Create a sharper angle by padding the stem with your thumb.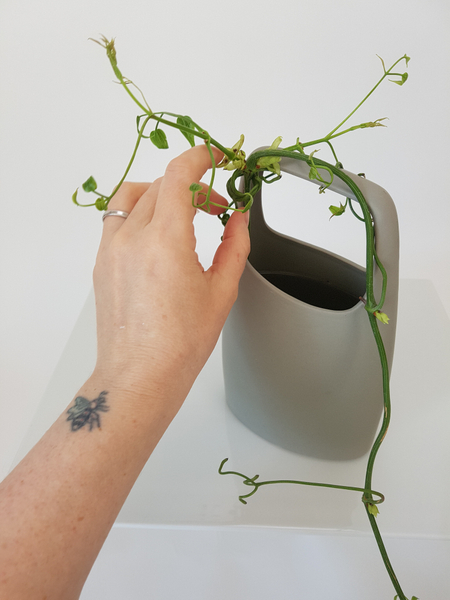 Thinner stems can be wrapped around the container to keep it in place
See the Tutorial below for more information about designing with new growth.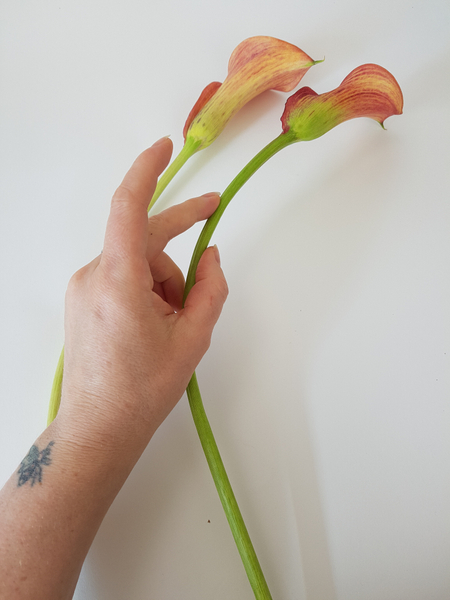 Soft stems like the Arum lilies can be massaged to curve.
See the Tutorial below for more detailed instructions on how to curve arum lilies.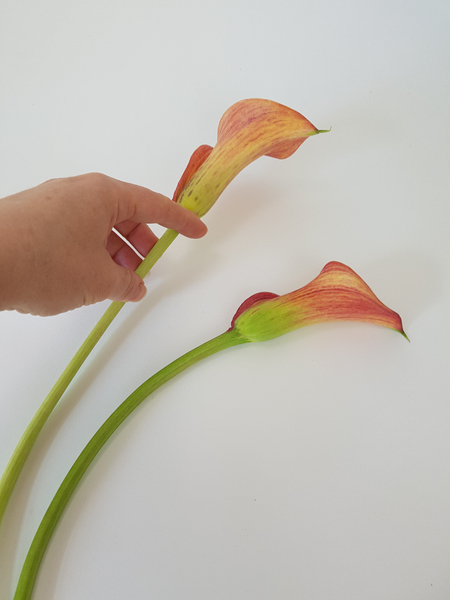 Try to follow the natural curve of the flower and exaggerate that.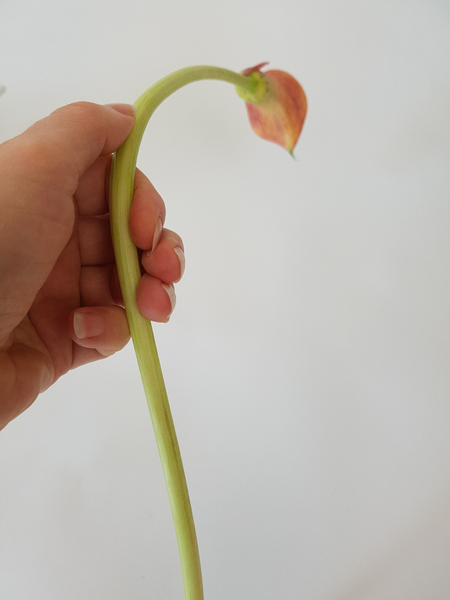 To create flowing curves massage the flower carefully and build up in the curve without damaging the stem..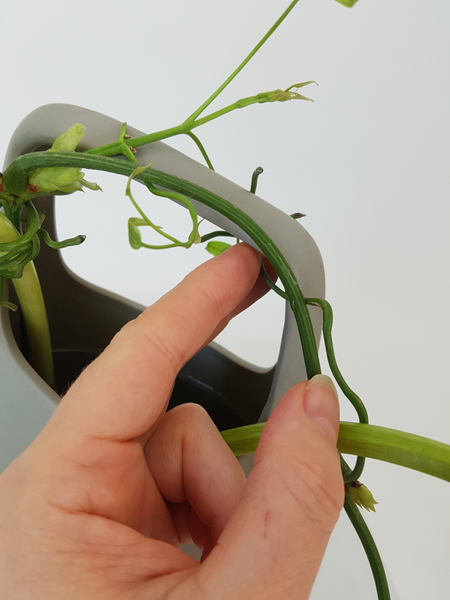 Set the stems in water to hydrate again.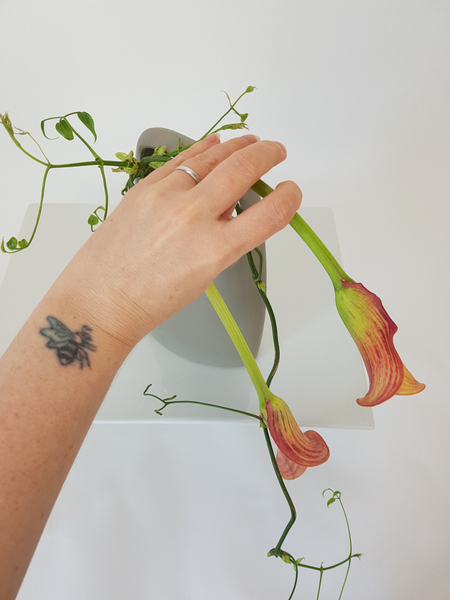 ... and the flowers will now gracefully curve down the design.
Sign up for my weekly newsletter
Every week I add a new design with related tutorials. Be sure to subscribe to receive an email notification with design inspiration.