My Creative Workbook
Christine de Beer - effortless floral craftsman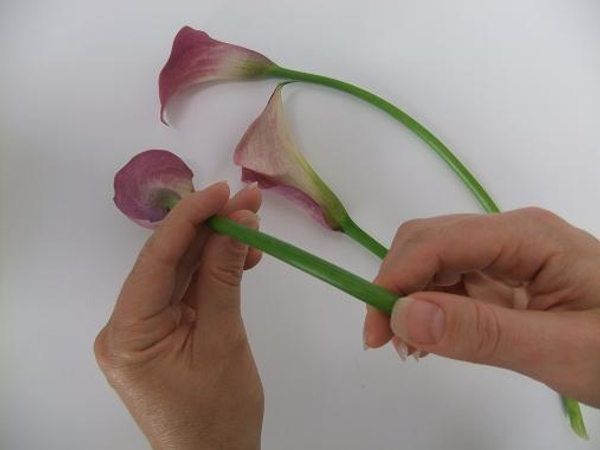 Let the Calla lilies rest out of water for about 30 minutes to slightly dehydrate. Gently message the stem to curve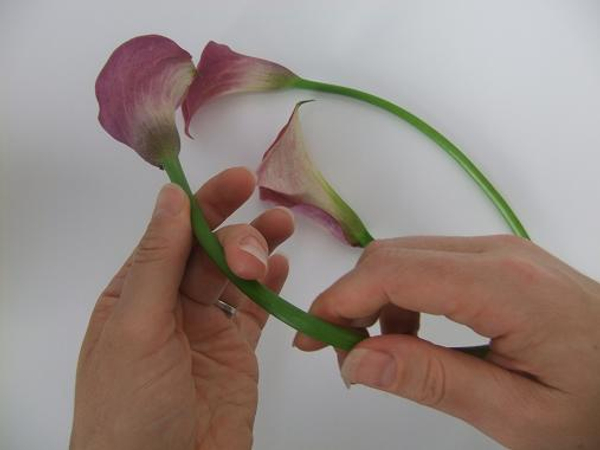 I like to follow the flower's natural curve but you can also curve only sections to create an elegant crescent or a curve at the tip of the stem. Place the stem back into water and condition as normal. The stem will become firm but the curve will remain.
Sign up for my weekly newsletter
Every week I add a new design with related tutorials. Be sure to subscribe to receive an email notification with design inspiration.