My Creative Workbook
Christine de Beer - effortless floral craftsman
Floral Trends Design Group Assignment

I have always been fascinated, as a designer, by the idea that there is a point when extremes or direct contrasts flip into its opposite.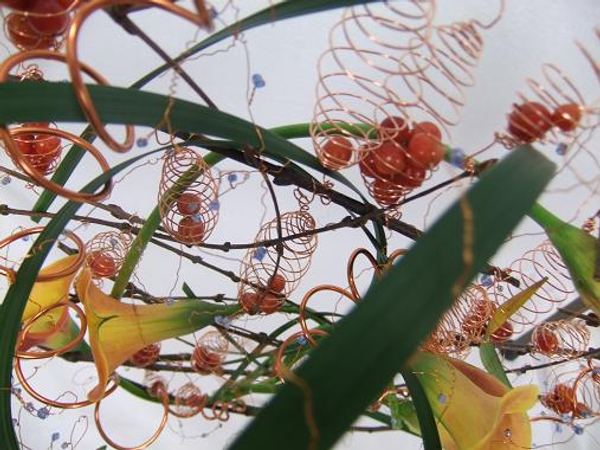 If you polish a dull surface long enough it gets a high sheen or in nature a willow twig, pliable and green in spring dries to a redish brown branch that snaps when you try to bend it in winter.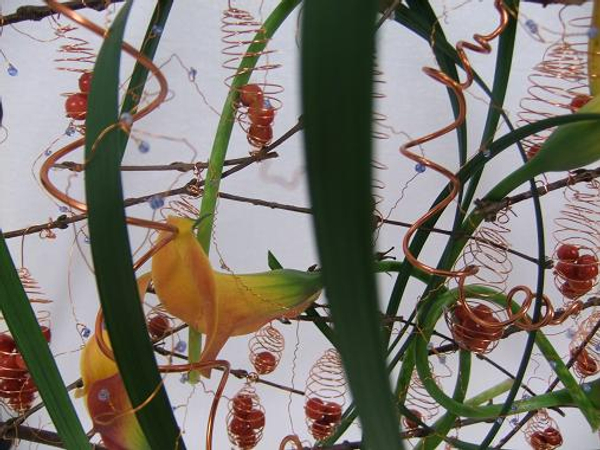 Of course there are many options between dull and sheen and pliable and rigid and that is the study of contrasts.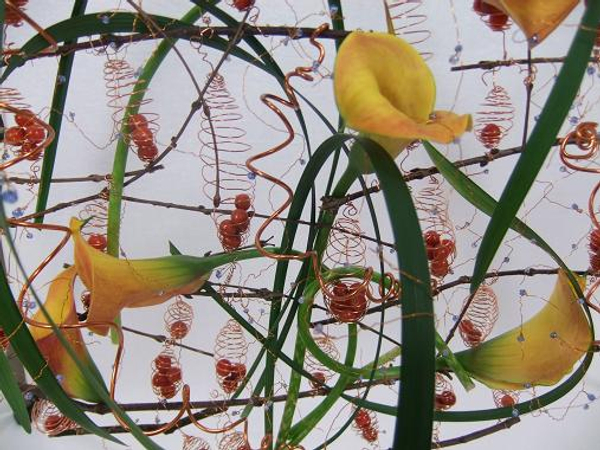 When designing with contrasts it is valuable to establish just where the story you want to portray in your design lies on this line of contrasts that connects the two extremes.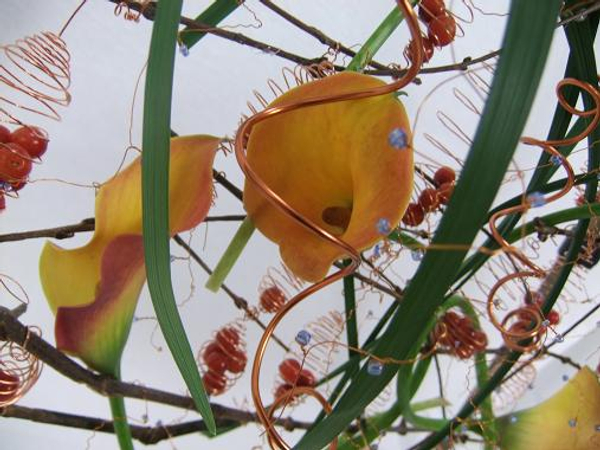 For me, my design tells the story of late autumn. The berries are plump and red, being harvested in copper basket cages. The twigs have lost their foliage but there are still hints of the past summer in the over grown cascading grass and arum lilies. There is a chill in the air that hints at the cold blue winter to come.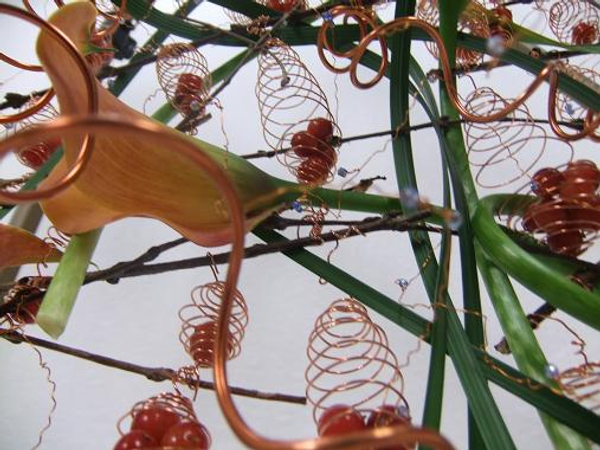 I tried to explore as many direct contrasts as possible without causing my design to lose all harmony- which is also in direct contrast to. contrasts
Dried twigs and green grass Open spiral and closed spiral Green and red Orange and blue Plant material and wire Straight and curve Warm and cold Sharp and blunt Active and passive Dynamic and static Natural and stylized Floating and tied Shiny and matt Full and sparse High and low Heavy and light Smooth and rough Big and small Vertical and horizontal Long and short Pointing up and cascading down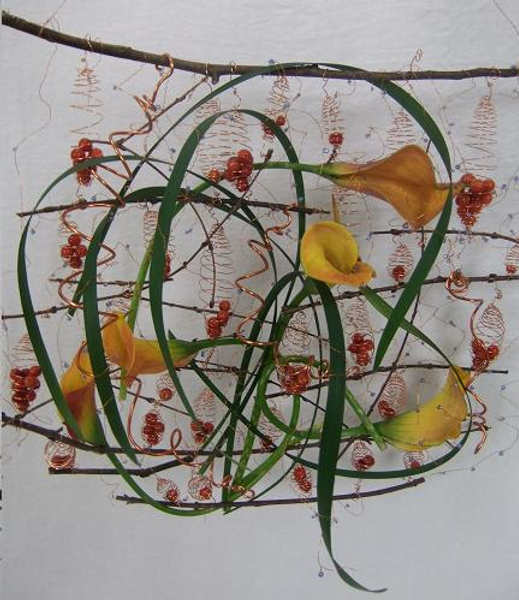 Lastly, in direct contrast to what you would expect of flowers that naturally grow in South African wetlands: Arum lilies are one of the few flowers included as a specific example of an exception in the Fresh plant material must be in water or water-retaining material unless such material remains turgid throughout the event rule in WAFA floral art competitions. Arum lilies will remain turgid, meaning they will last out of water for the duration of an average show.
Sign up for my weekly newsletter
Every week I add a new design with related tutorials. Be sure to subscribe to receive an email notification with design inspiration.