My Creative Workbook
Christine de Beer - effortless floral craftsman
Finally! I found a perfect way to perfectly preserve a perfect passion fruit flower.
Now we all know that passion fruit flowers look amazing on the vine... and so amazing in your design. For about an hour. maybe a day. No more than two. I have been experimenting and trying every technique possible to give us the best results when it comes to drying passion fruit flowers... and this is it! Not only do you preserve the flower but also the stamens... and colour.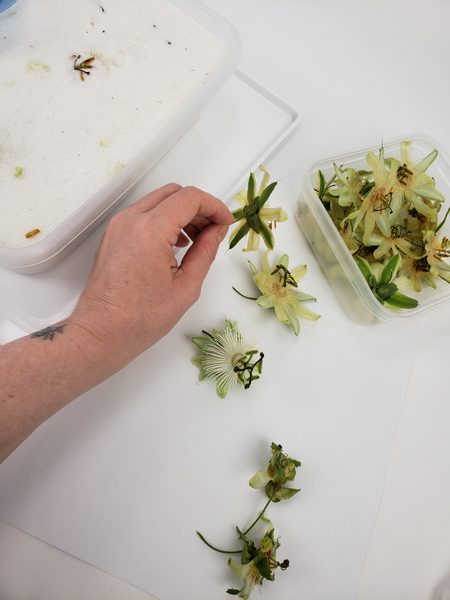 Just a general note: Silica gel is a skin irritant, harmful if swallowed so be careful when using it. Use this container only for preserving flowers.
It is ideal for preserving delicate flowers though. If you are looking for a few more ways to preserve flowers see the Tutorial below... and of course my book. I have a section in there on this... and more.

Cut the flowers you want to preserve at or even just before peak. Make sure the flowers are dry (as in no water droplets trapped between the petals) and also be generous with the stem allowance. You can always cut it shorter when you design with the preserved flowers.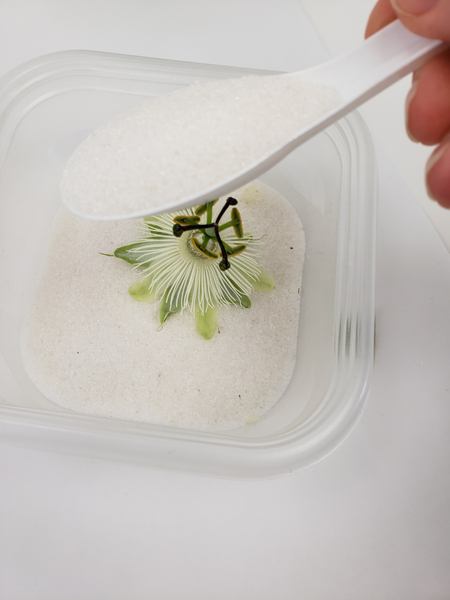 Sprinkle a thin layer of Silica Gel in an air tight container. Nestle the stem into the gel. Lay the flower so that it is face up on the surface without touching other flowers.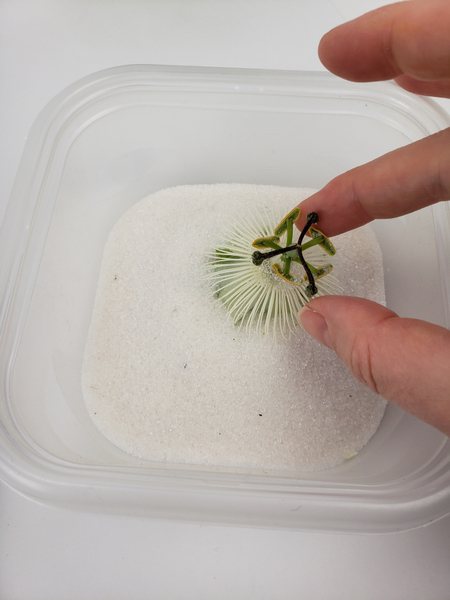 Sprinkle gel over the petals. Newsletter subscribers: I have a special tip for you this week on creative ways to position the flowers. Make sure to subscribe so that you don't miss out on the exclusive tip on how to get the best results using the techniques I share every week.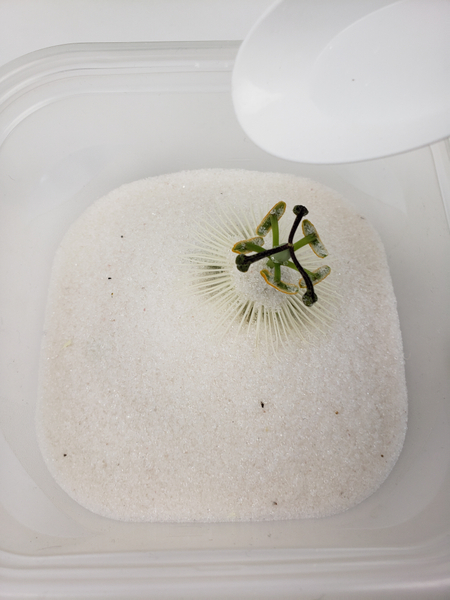 Cover the entire flower with gel. Build up the layers slowly so that the delicate flowers do not break.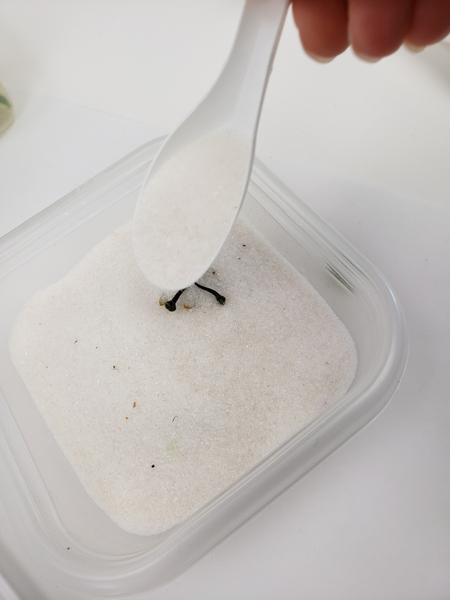 Build up the layers slowly so that the flower is supported in a healthy position rather than squished flat.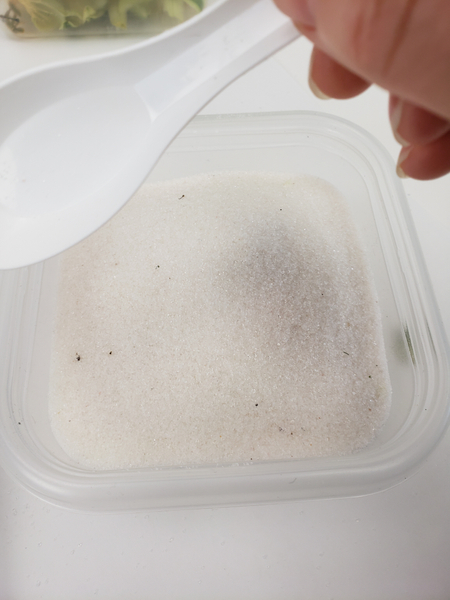 Add another layer of Silica Gel over the flowers you want to preserve.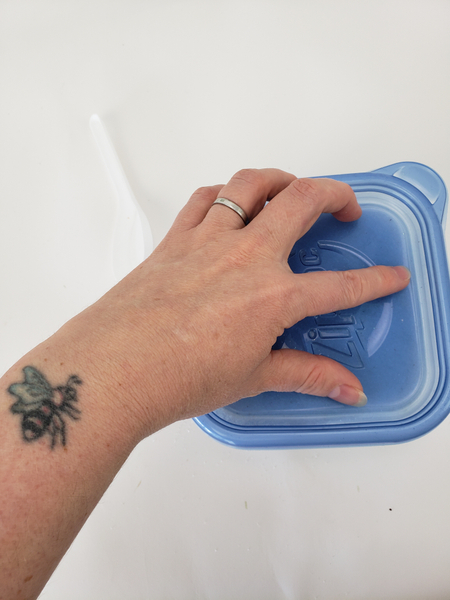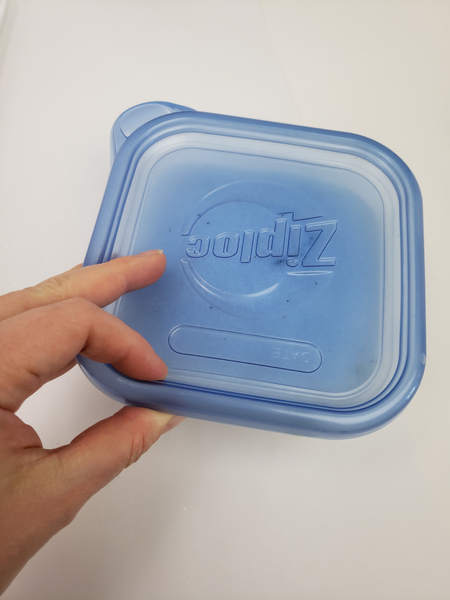 Set the container with the flowers aside to dry for about a week.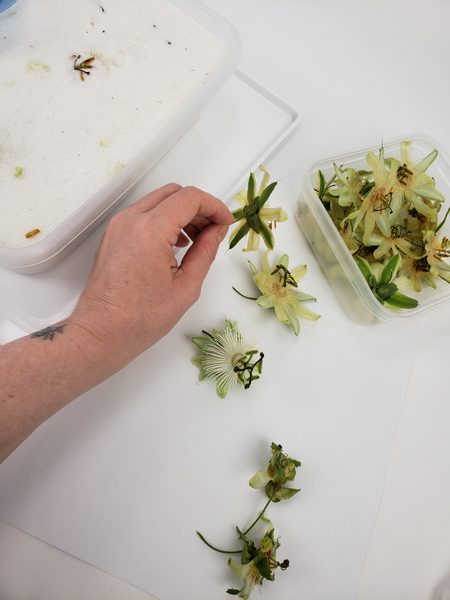 ... and after about a week lift the flowers from the Silica Gel. Use a fine brush to dust it off to clean. And do a happy flower dance... you now have passion fruit flowers that will be pretty for so much longer.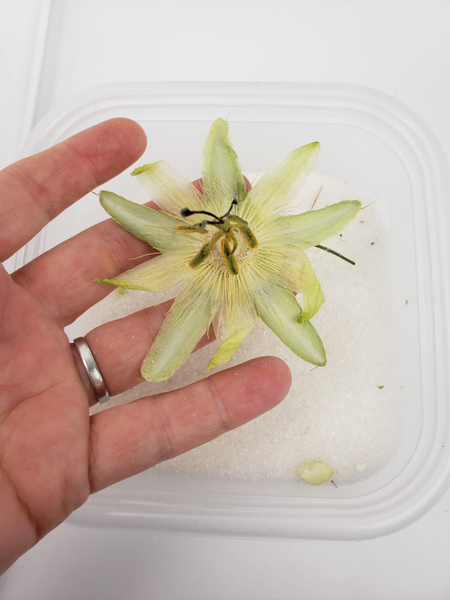 Preserving flowers in Silica Gel maintains their natural colour, there is only minimal fading... mine was only slightly more yellow.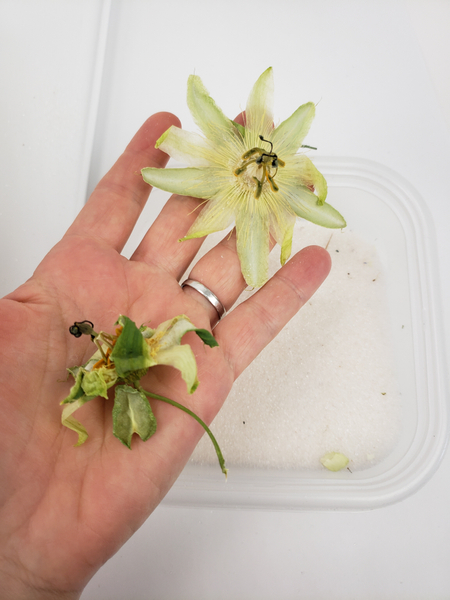 This really was the best way I found to preserve passion fruit flowers so that they are still pretty to design with. If you look at the Tutorial below you can see a few other options for drying flowers. Obviously drying flowers between pages of a book is a tried and tested way... but it results in flat flowers (not ideal for passion fruit flowers) Air-drying results in ALWAYS leads to shriveled up passion fruit flowers (you can dry many other flowers like this... but not really passion fruit. I also found drying flowers in the microwave is sometimes successful. This method is actually quite labour intensive even though it is a time saving method because you have to stand guard and make sure you test the flowers every few seconds.

The downside: Make sure to protect the flowers from getting wet. Water seems to dissolve the flowers almost instantly.
... and lastly: You can use your Silica Gel... Forever!
You might need to reactivate the gel after some use though. When the Gel changes colour (mine here in the pictures are pretty close to needing to be reactivated) it means it has absorbed all it can. Usually the gel turns from blue to pink or white. Simply pour the Silica Gel onto a oven proof sheet and bake until blue at 250F (120 'C)
This might take anything up to 5 hours.
Sign up for my weekly newsletter
Every week I add a new design with related tutorials. Be sure to subscribe to receive an email notification with design inspiration.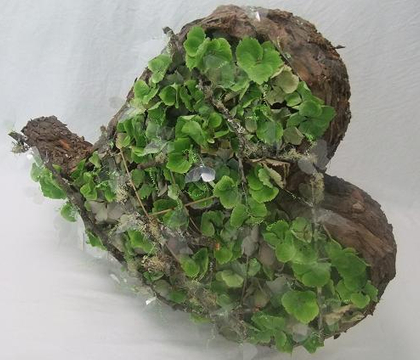 Hydrangea
Hydrangea, when cultivated as a cut flower rather as a plant it is often revered to as Hortensia