My Creative Workbook
Christine de Beer - effortless floral craftsman
Hydrangeas dry really well and make the most perfect skeleton petals.

I used the same technique as I use to make skeleton leaves. See the Tutorial below for more information on creating Skeleton Leaves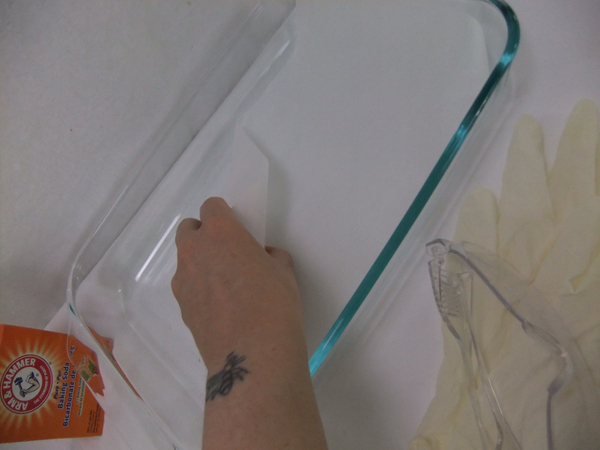 Line an oven tray or casserole dish with baking paper.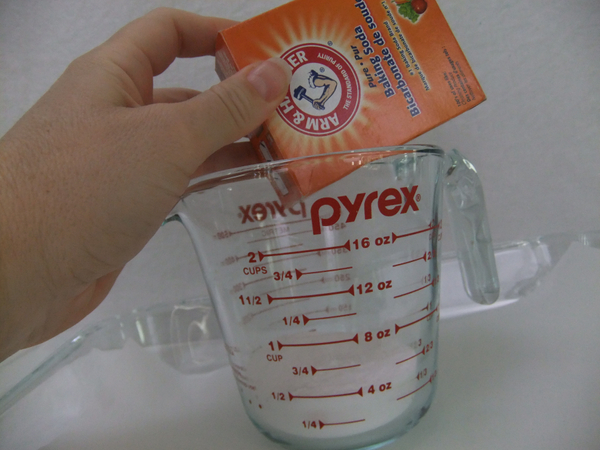 Measure out 3/4 cup of the baking soda.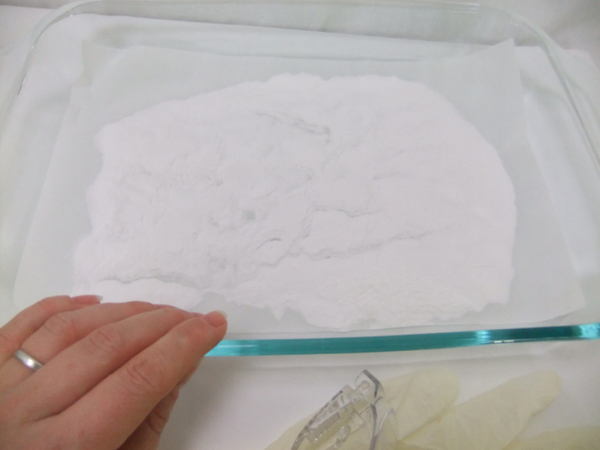 Bake the Baking Soda in an oven at 200'C for 30 minutes. This turns the Baking Soda (sodium bicarbonate) into Washing Soda (sodium carbonate)
Make sure you are extra careful when using Washing Soda. It has a pH of 11 so wear protective gloves and glasses to avoid skin or eye irritation.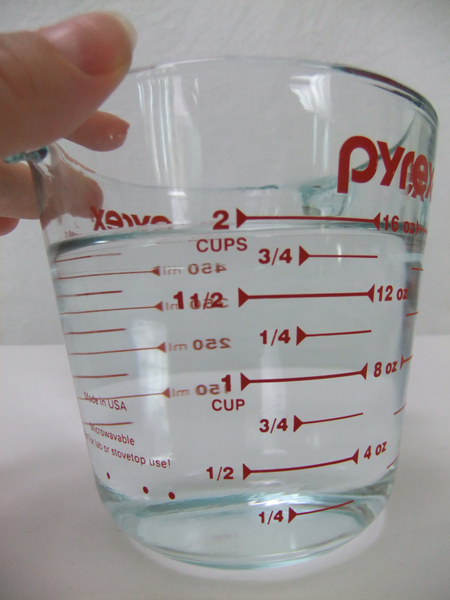 Boil a full kettle of water. Measure out two cups and pour it into a saucepan. You will need the rest of the water to top up your petal-soup as the water boils away.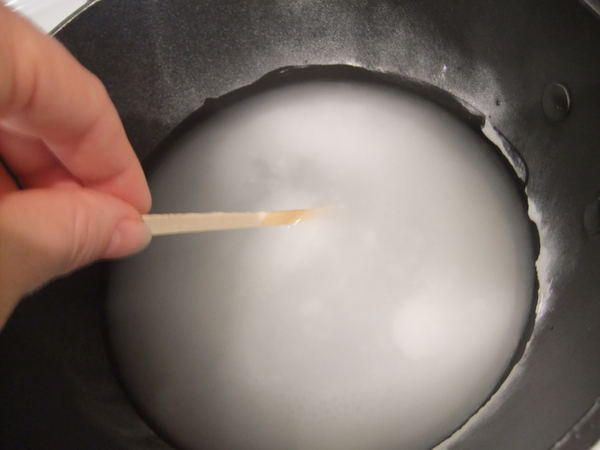 Dissolve the sodium carbonate. When the mixture reaches boiling point turn the heat down to simmer.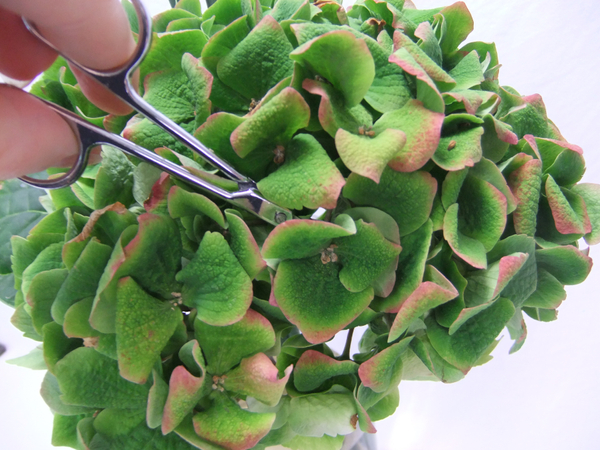 Snip away a few flowers from the mop head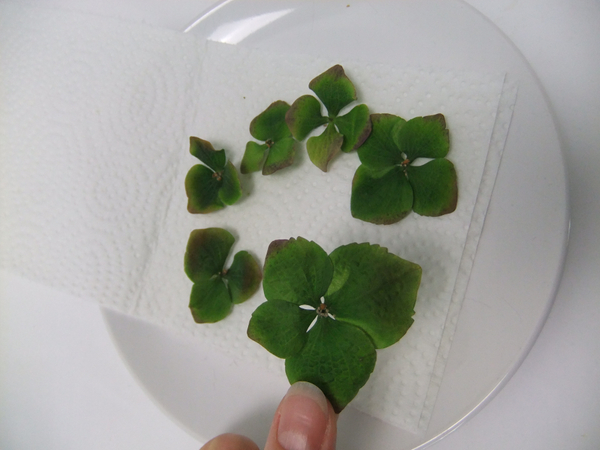 I choose the more mature petals to make skeleton flowers with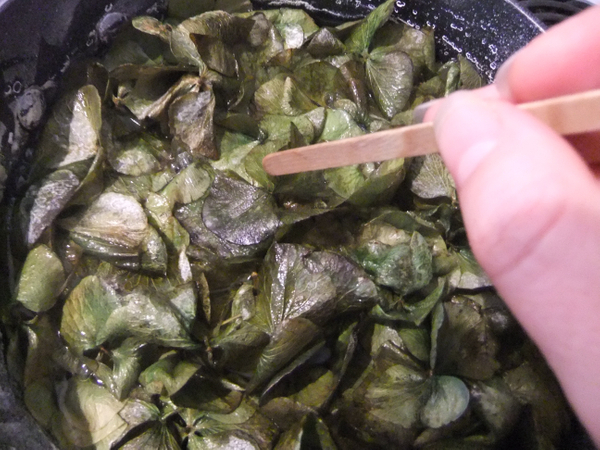 Gently simmer the petal soup for an hour and a half to two hours. Top up the water level as the water evaporates.
When you notice the flesh starts to become soft and float away from the veins, lift the leaf out of the water with a spatula or the back of a large spoon and rinse in cold water.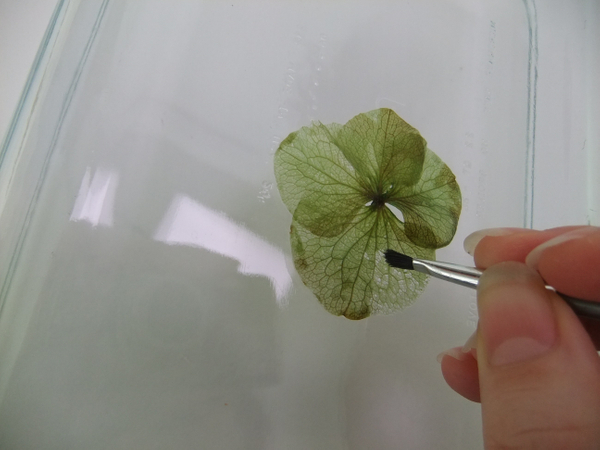 Place the hydrangea petals on a smooth flat surface and smooth any creases away with a brush.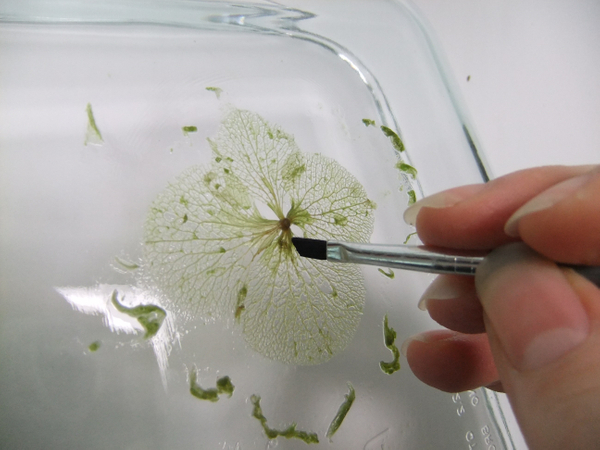 "Paint" the leaf with water and start to brush away the fleshy pulp.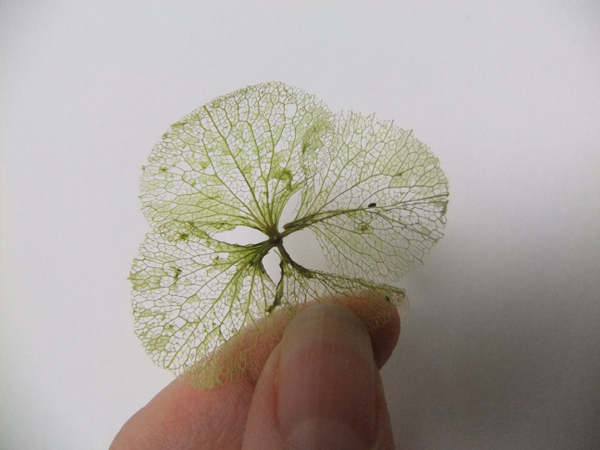 Let the skeleton hydrangea petals dry completely before picking it up
Sign up for my weekly newsletter
Every week I add a new design with related tutorials. Be sure to subscribe to receive an email notification with design inspiration.