My Creative Workbook
Christine de Beer - effortless floral craftsman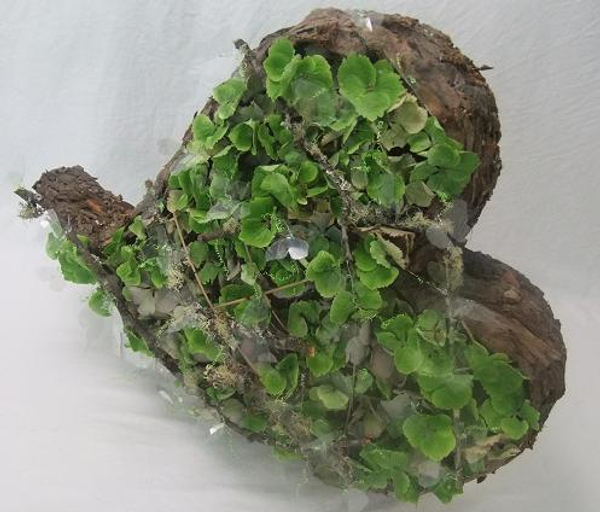 Hydrangea
Dried and fresh hydrangeas with sticks and bark
Common name
Hydrangea, when cultivated as a cut flower rather as a plant it is often revered to as Hortensia
Varieties
There are more than 100 species of Hydrangeas. New varieties improve on vase life and are increasingly popular as a cut flower.
Colors
The flower colour depends on the level of acidity in the soil its planted. Available in white, blue, green, pink, and late autumn you will find a rusty red.
Vase life
Hydrangeas are notoriously hard to condition. Even a well conditioned stem can still decide to wilt at a very inconvenient moment. Due to the popularity of Hydrangeas, especially as wedding flowers, there has been improvements in vase life in the last few years.
Uses
Can be broken down into florets or grouped for impact. As a wedding bouquet it is great to use the shape as a guide and simply insert other flowers to follow the round ball shape. I also like to dry stems or the florets to use in permanent arrangement. I also use the dried flower head stems to make perfectly shaped gypsophilla snow balls. I love working with the stems because they look thick and robust but it is easy to cut and press a wire through the sponge filled center.
Conditioning
Harvest your Hydrangeas when they are more mature and rustle like dried grass when you run your fingers over the flower puff. The new flowers and buds do not hydrate well. Hortensia is easier to hydrate. Pour a bit of boiling water into a heat resistant container. Give the stem a fresh cut and place it in the boiling hot water for about a minute to shock the air bubbles out of the spongy stem. Remember to protect the flowers from the steam. Remove the stems, cut the boiled stem ends and place the flowers neck deep in water with dissolved flower food in. You can also let the entire stem swim in a water bath overnight to hydrate. Gently shake the flowers dry before designing.
Sign up for my weekly newsletter
Every week I add a new design with related tutorials. Be sure to subscribe to receive an email notification with design inspiration.