My Creative Workbook
Christine de Beer - effortless floral craftsman
Drying Hydrangeas: Fast, Flat or Natural
Dry Hydrangeas in a Microwave

You can dry any flowers that don't contain a lot of water in the microwave.

I prefer drying the flowers in a microwave because the flowers look more natural than when you press them flat and less curled up than when you let them dry naturally. But I always dry a few florets naturally and a few flat from each mop head just to have some available when I need it in a design

As a guide:
The florets dried from a strawberry milkshake pink to a Victorian purple, green florets dried to a pale green grey and rusty red florets dried to a pale burgundy and green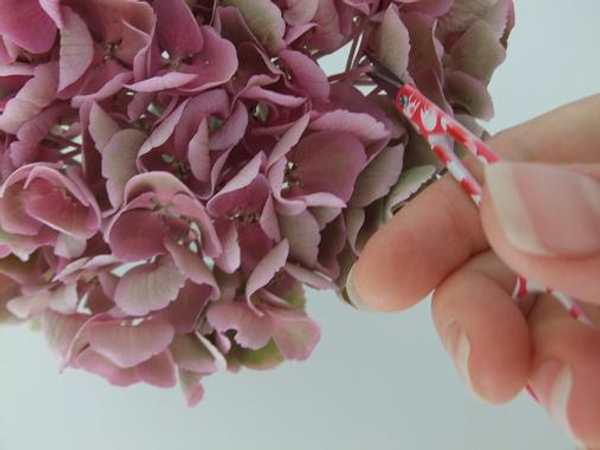 Snip the individual flowers from the hydrangea mop head.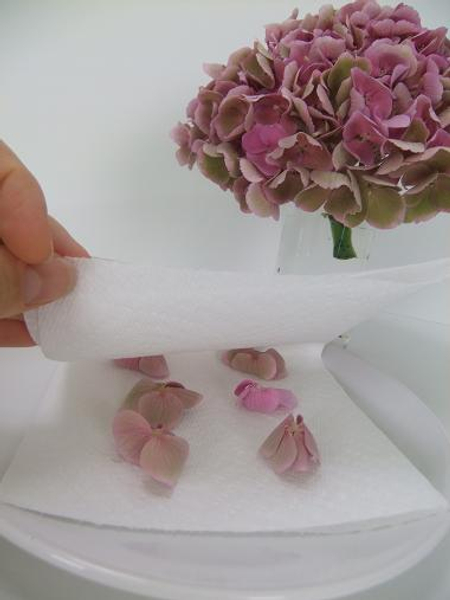 Place the florets between a few layers of kitchen paper. Place it in a saucer and microwave for 30 seconds, on the lowest setting.
Turn the flowers and microwave again for 30 seconds. Keep checking the flowers to make sure the moisture in the stems do not boil. Mine took about 2 minutes in one microwave and 3 minutes in another.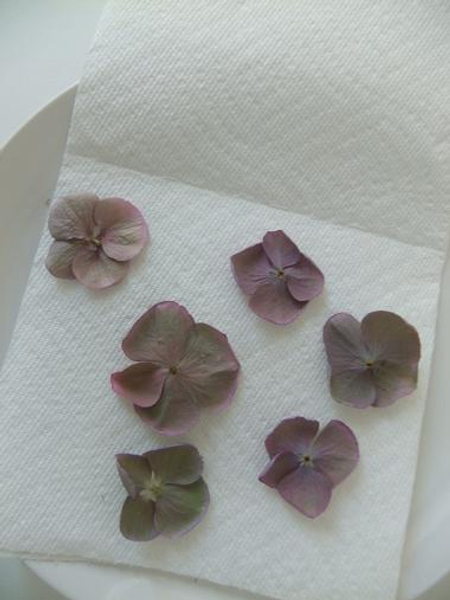 Experiment, start with the lowest setting for only 30 seconds at a time. Different settings will also produce different colour variations.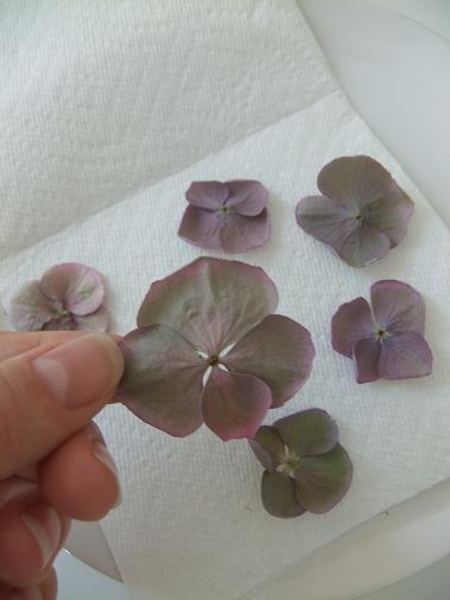 Test the flowers. It should feel papery and dry.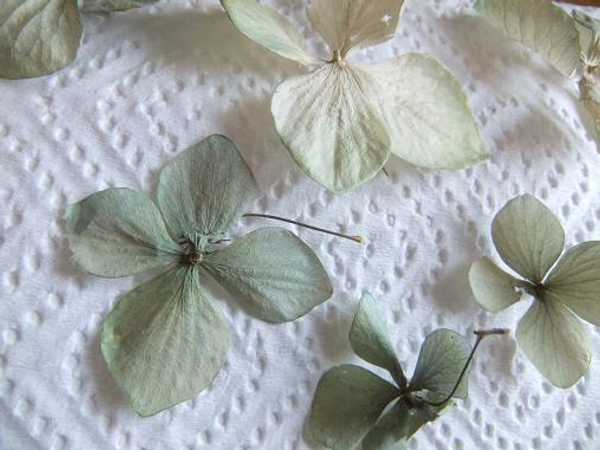 The flowers will remain preserved and colour fast. I still have a batch that is usable two years after I dried it.
Drying Hydrangeas flat

Press the florets between the pages of a heavy book to dry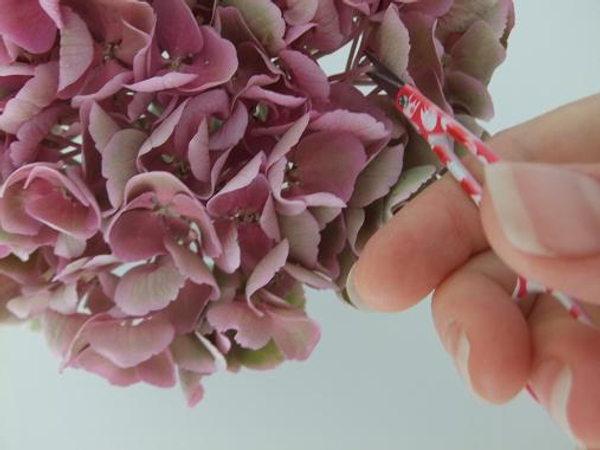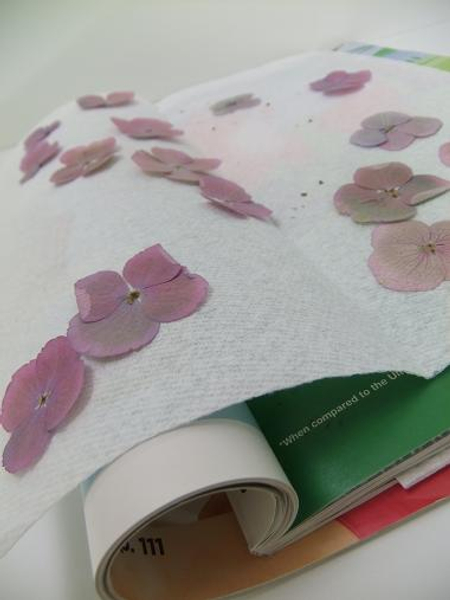 Place the flowers between two sheets of paper towels. Slip the flowers into an old magazine or heavy book and leave to dry. The paper towel will absorb the moisture and prevent mildew.
Letting Hydrangeas dry naturally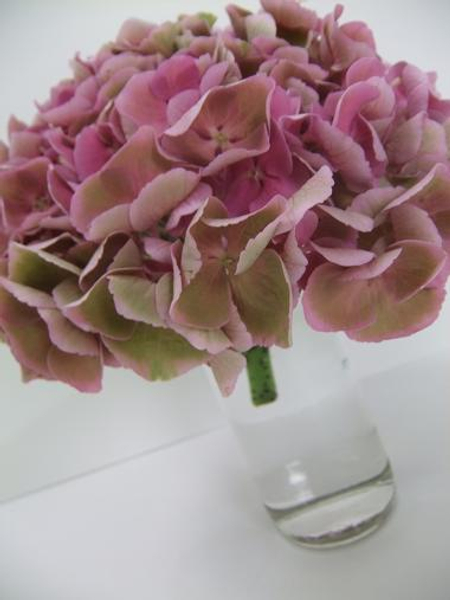 Choose or harvest the flower heads in peak condition to dry.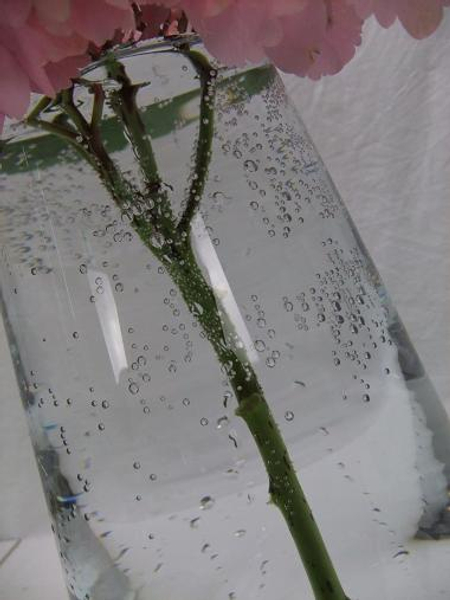 Set the stem in deep water letting the head rest on the sides of the vase for support.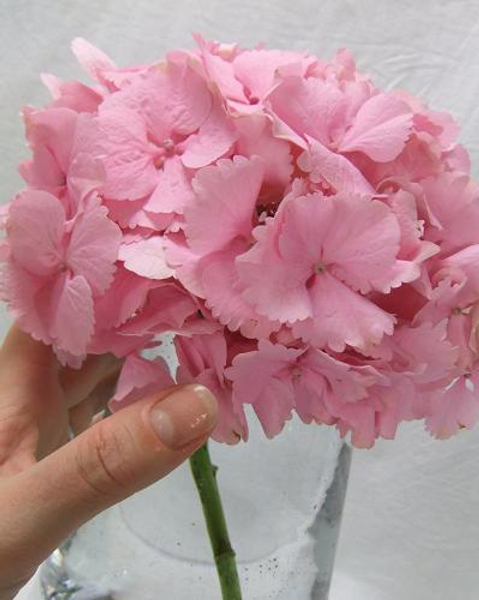 Place the vase in a low light location to preserve as much of the natural colour as possible. Run your hand softly over the flowers- if it rustles like dried grass it is ready to be used. By the time the vase is empty the flowers will also be perfectly dry.
Sign up for my weekly newsletter
Every week I add a new design with related tutorials. Be sure to subscribe to receive an email notification with design inspiration.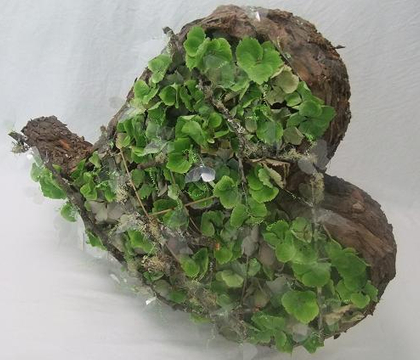 Hydrangea
Hydrangea, when cultivated as a cut flower rather as a plant it is often revered to as Hortensia