My Creative Workbook
Christine de Beer - effortless floral craftsman
Stabilizing sticks for dried or fresh flowers
This is a great alternative to floral foam. Create a large and full design without bulkiness and weight by stabilizing the flowers on glued sticks.

It is also a very economical and environmentally sound way of creating a large and luxurious design, filled with flowers. You will need a lot less flowers to cover the surface, can use older, dried hydrangeas in the bottom layer of the design and you can re-use the armature, dried flowers and test tubes. I even up-cycled a plastic pipe to make all the "test tubes". See Tutorial below.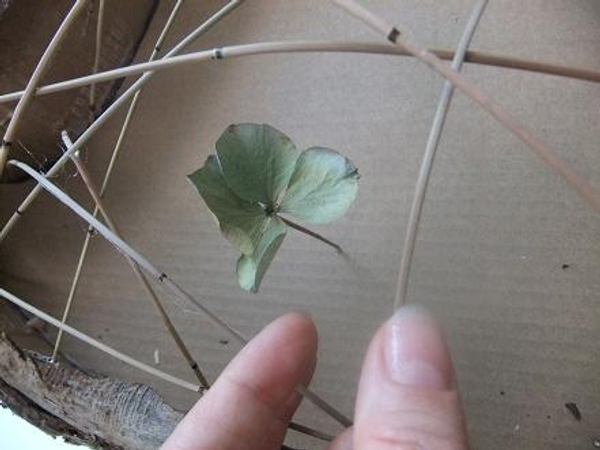 Glue the dried flowers on to a reed or stick and glue that to the bottom of the design.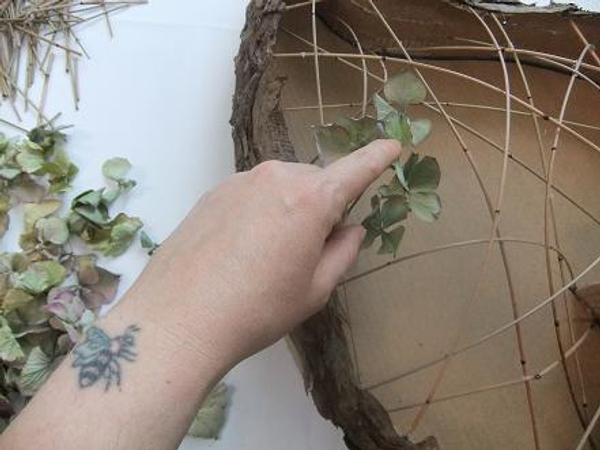 Continue to build up the design with dried flowers.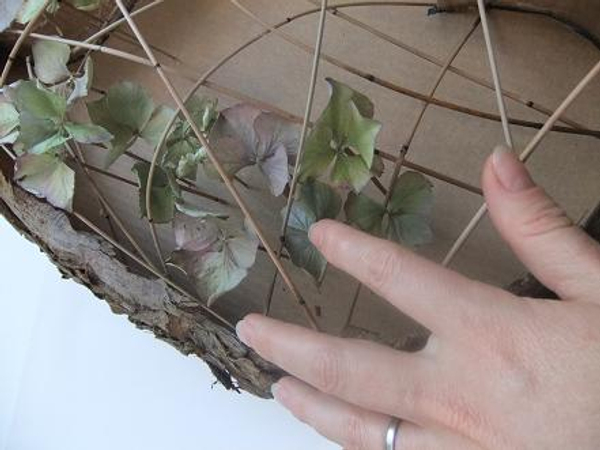 Create depth by placing some of the flowers higher to shadow the shorter stems.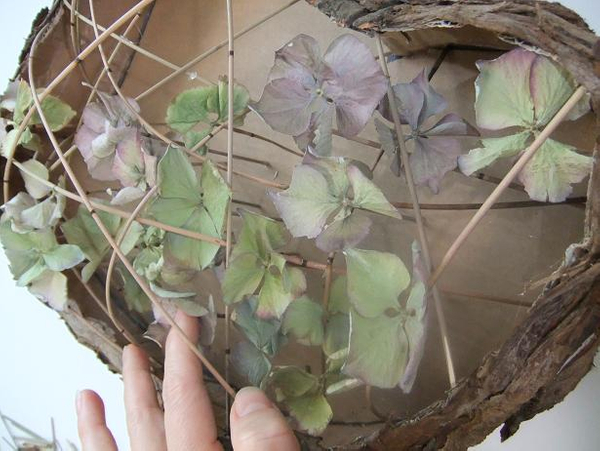 Hold each stick in place for a few seconds for the hot glue to dry.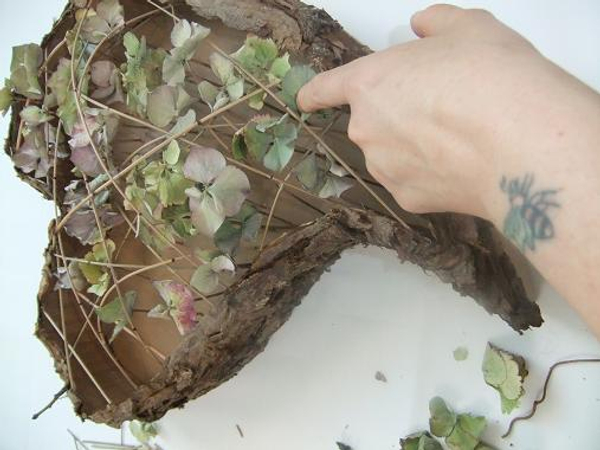 The dry flowers will serve as a flower frog and will stabilize the design when I add the heavier fresh flowers.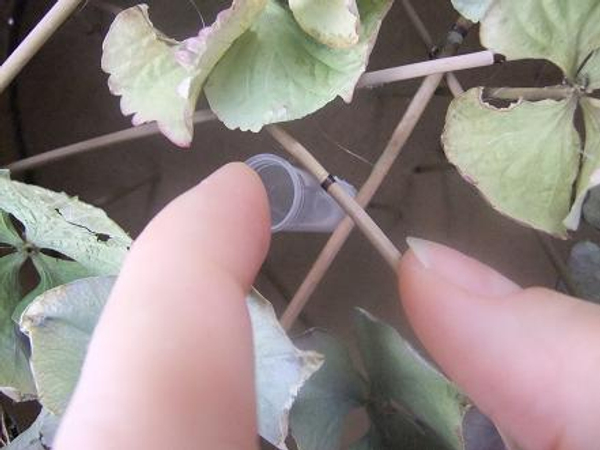 Glue a stick or reed to the bottom of a test tube to create a long stem. Place a small bit of glue on the end of the stick and glue to the bottom of the design armature.
My design will stand upright so the test tubes are all at an angle to prevent the water from running out.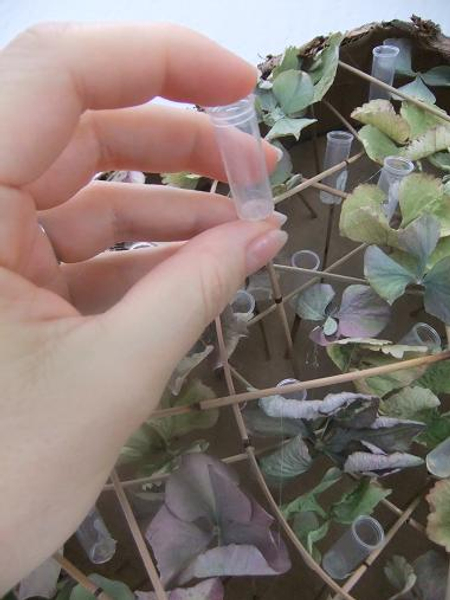 Slip the test tube on a stick between all the dried flowers.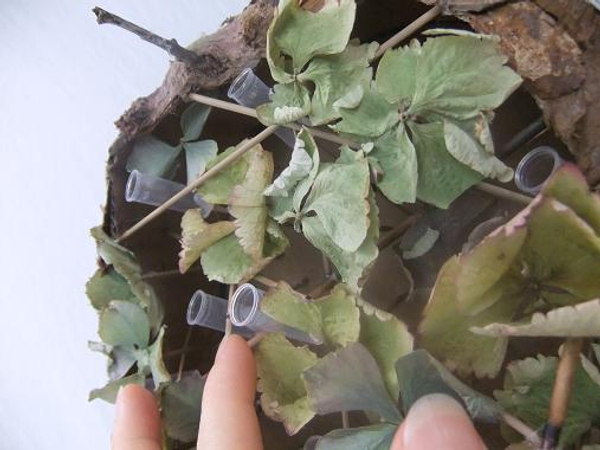 Fill all the gaps with test tubes.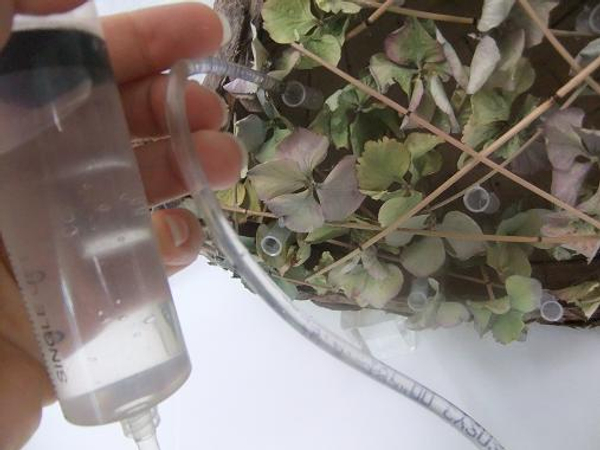 Fill the test tubes with water.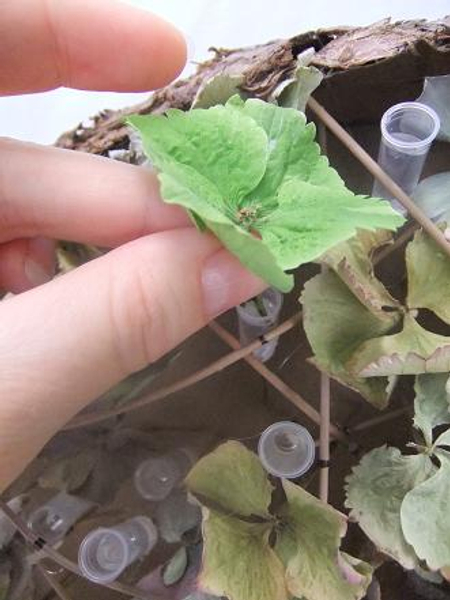 Dress the design with a layer of fresh flowers, a few lichen covered sticks and butterflies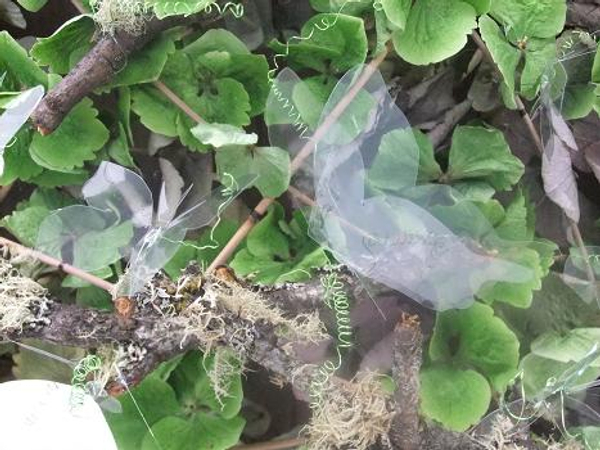 The water in the test tubes keeps the flowers hydrated for days. The flowers will slowly drink the water and by the time the test tubes are empty the flowers will also be perfectly dry and preserved!
Sign up for my weekly newsletter
Every week I add a new design with related tutorials. Be sure to subscribe to receive an email notification with design inspiration.