My Creative Workbook
Christine de Beer - effortless floral craftsman
If you want to include a single floret (such as an orchid) snipped from a stem or want to bundle a few weaker stems (such as lily of the valley) into an arrangement or hand tie its often better to include them in their own water source and easier to design with if you can attach a longer "stem".

I also use this technique when I do spring bouquets and want to include one or two daffodils to the arrangement. Daffodils are not very neighbour friendly and release a latex sap into water that seriously reduces the vase life of all other flowers.
If your bouquet is a gift remember to tell the recipient about the test tubes so that he can top up the water in a few days time. Orchids are not heavy drinkers and will stay fresh for a long time in a test tube.

This is also a great substitute for floral foam in lightweight designs. Just glue the new stems to a structure and design.

Wire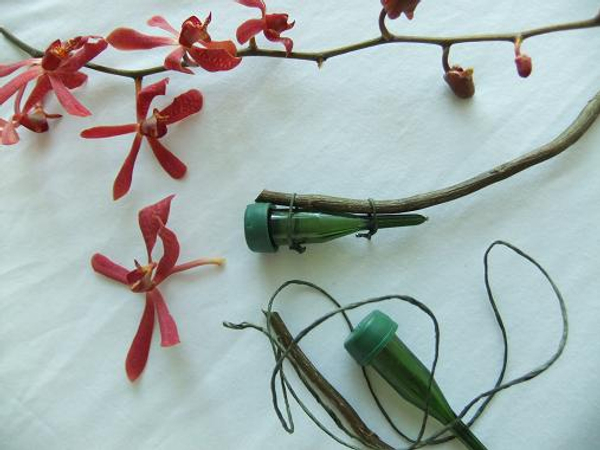 Wire a stick to a test tube at two places for stability and design as you would any other stem. If you use a firm but flexible stick (I used a willow twig) twist it as you would the rest of the bouquet stems to spiral bind or cut it short to insert into floral foam or structure.
Glue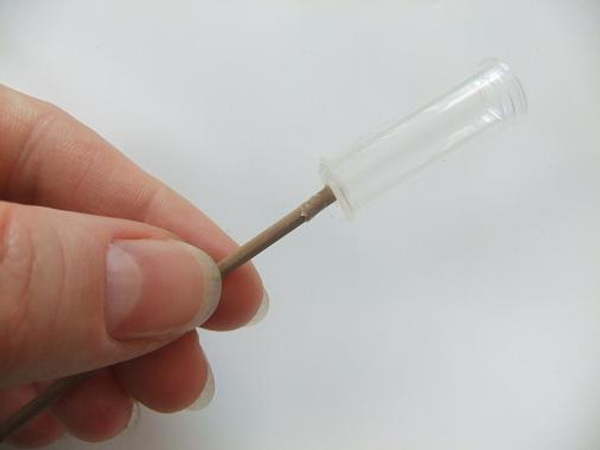 For an inexpensive and fast solution when you need quite a few test tubes on sticks glue reeds to the test tubes with hot glue.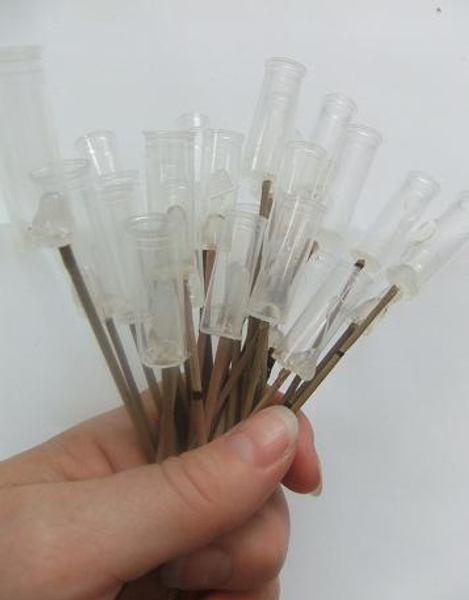 A bunch of test tubes on sticks.
Sign up for my weekly newsletter
Every week I add a new design with related tutorials. Be sure to subscribe to receive an email notification with design inspiration.