My Creative Workbook
Christine de Beer - effortless floral craftsman
Dancing fall leaves... on a stick
This design requires just a bit of prep-work: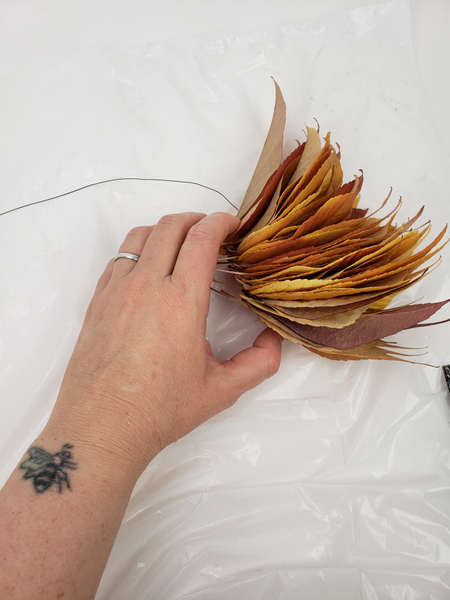 Thread a stack of autumn leaves with wire. Push the leaves so that they nestle tightly together and set it aside to shrivel and dry.
Once the leaves are dry: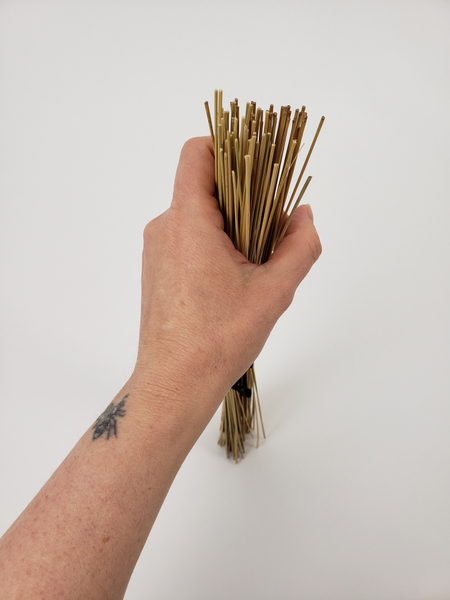 Bundle up a hand full of dried grass, reeds or thin bamboo loosely in your hand. Firmly tap the bundle on your working surface to make sure they are all the same length.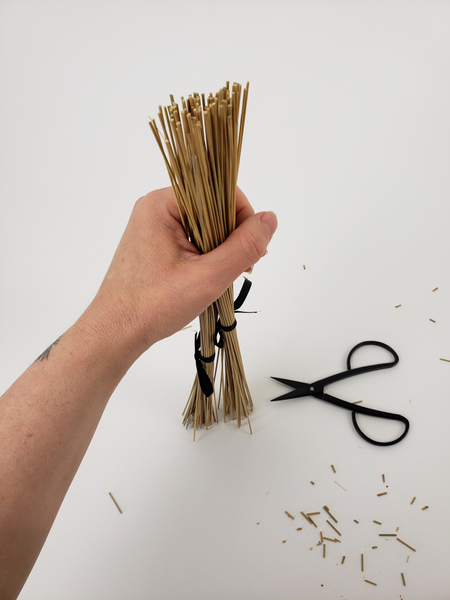 Snip the ends on the other side so that they are all the same length.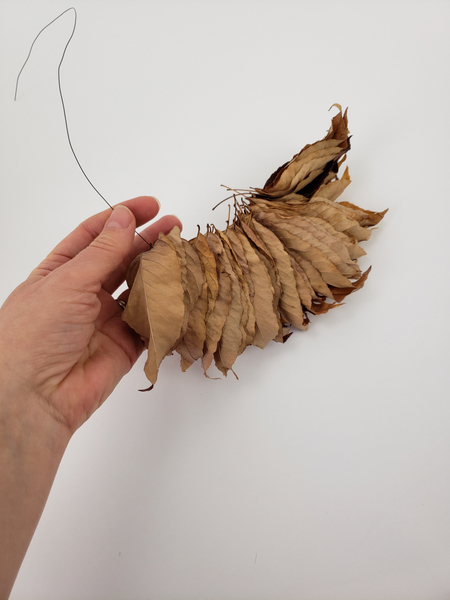 Because of the way that the leaves are dried they are now all shriveled and curled in a similar shape...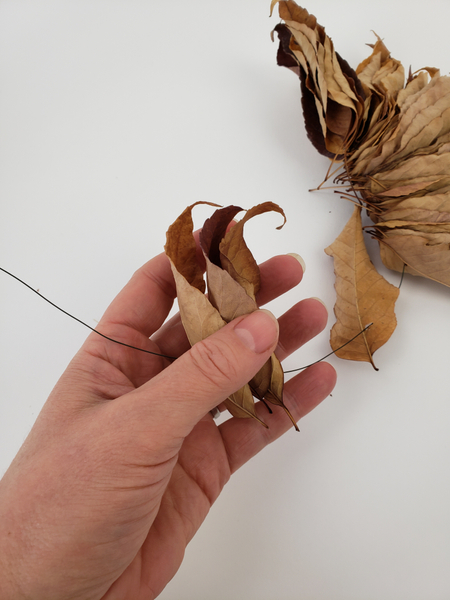 This tiny bit of extra effort creates a unified look. Even though the leaves are dried and shriveled they are not curling wildly in all directions.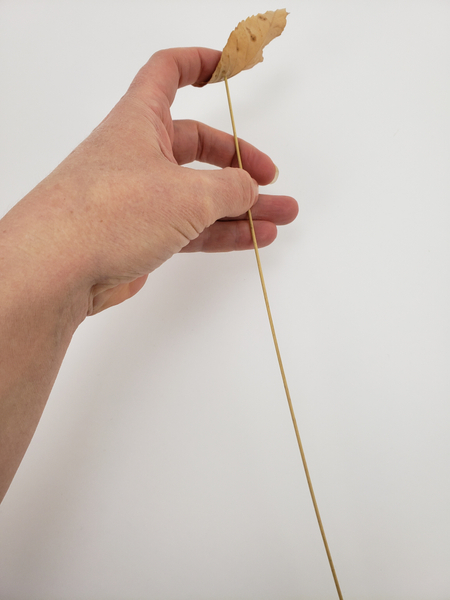 Press the grass end into the hole in the leave and secure with a tiny blob of hot glue.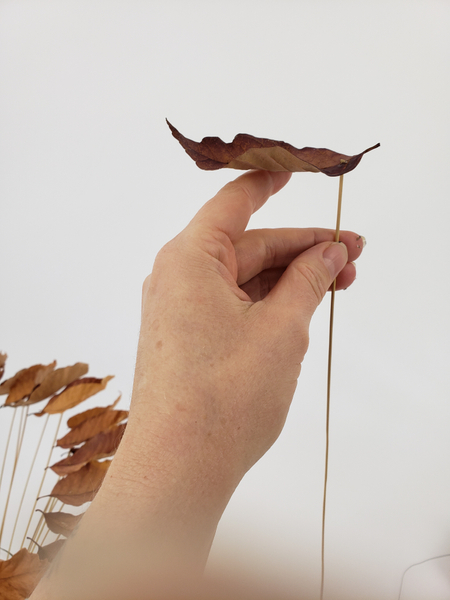 Let the leave drop slightly and hold the exact position so that the glue sets. Try to position all the leaves at a similar angle.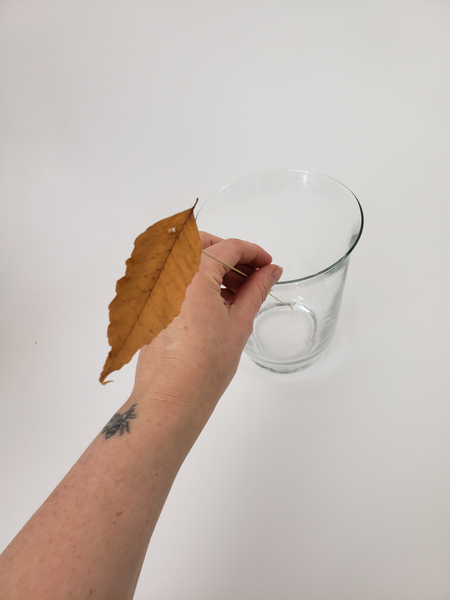 Once glued place the leaves in a display vase.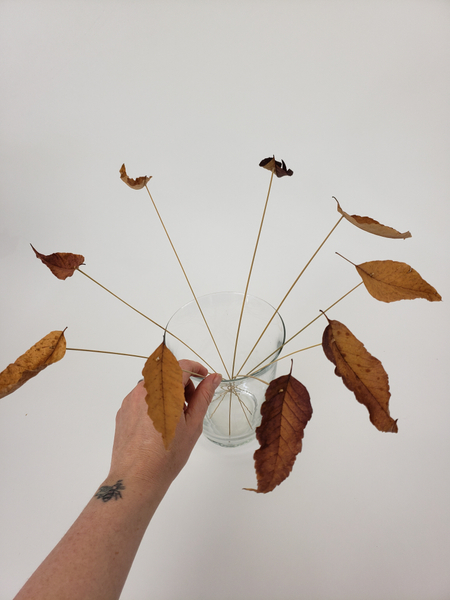 Cross the grass ends as you build up the design to keep them in place.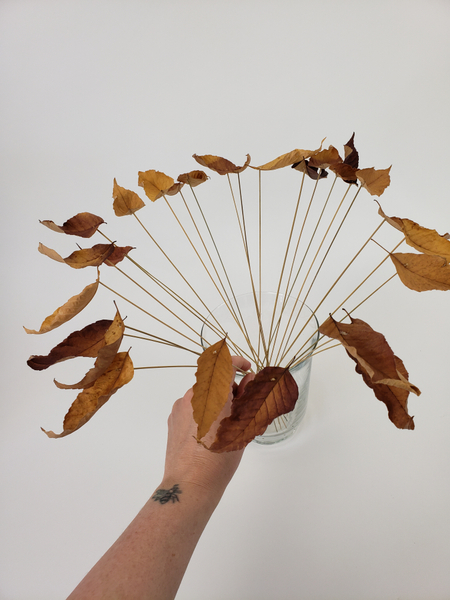 Place the grass from the outside in so that it radiates out leaving the middle open.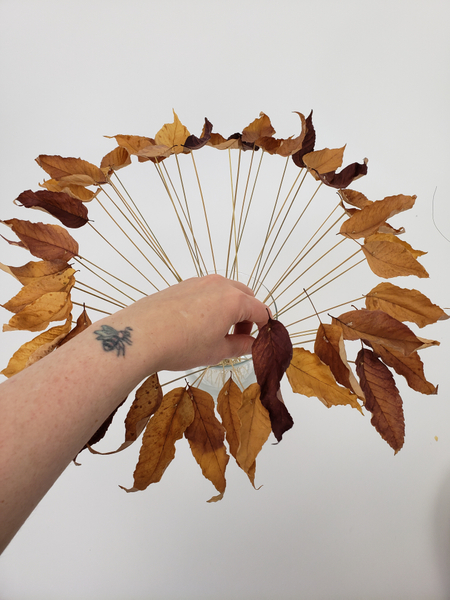 Turn the leaves so that they point out.
Newsletter subscribers: I have a special tip for you this week on what to look out for when choosing the the grass, reeds or bamboo to best support your choice of flowers. To read these exclusive tips each week make sure you are subscribed to my weekly email. Sign up is below the design.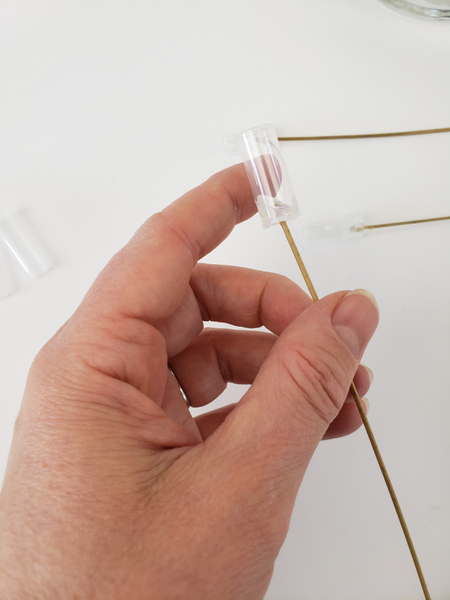 Add a small water source on a stick to keep the fresh flowers hydrated. Here I added my drinking straw water tube- on a stick.
Book readers: turn to page 175 for loads more ideas on how to attach a water tube into your design. You can even use the trick I show on page 188 in the bottom for a really unusual twist on this design idea!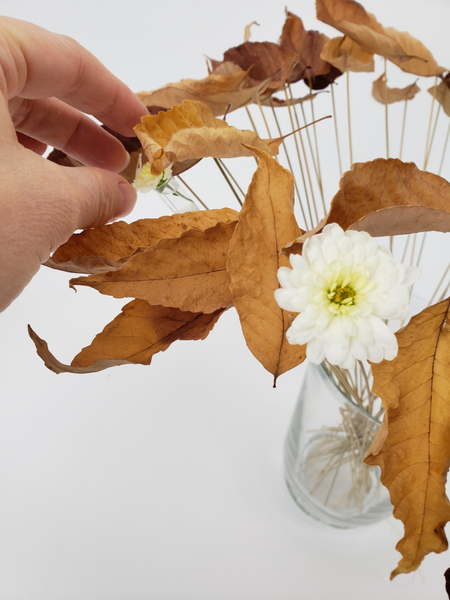 Place the fresh flowers in the design.
Sign up for my weekly newsletter
Every week I add a new design with related tutorials. Be sure to subscribe to receive an email notification with design inspiration.