My Creative Workbook
Christine de Beer - effortless floral craftsman
Stiffen and set skeletonized leaves into a whirl
22 September 2012

and more
Skeletonized leaves can be shaped while wet. In the design I used large Magnolia leaves. See the Tutorial below on how to make your own Skeleton Leaves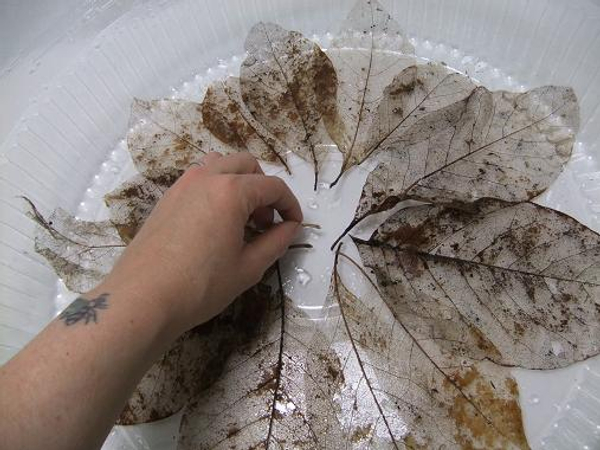 Place the leaves in a large circle. This leaf-wreath should overlap slightly at the sides.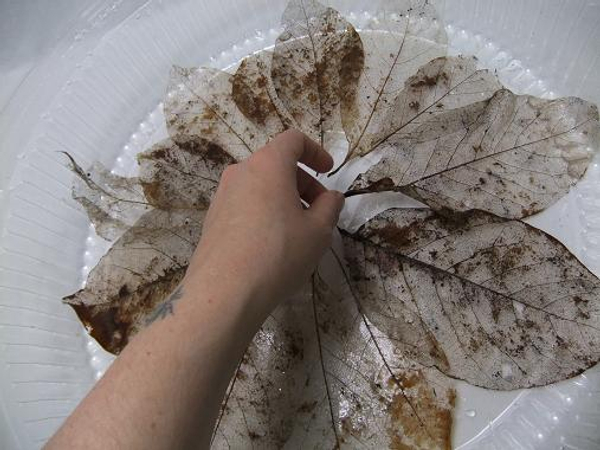 Gently bend all the stems to point straight up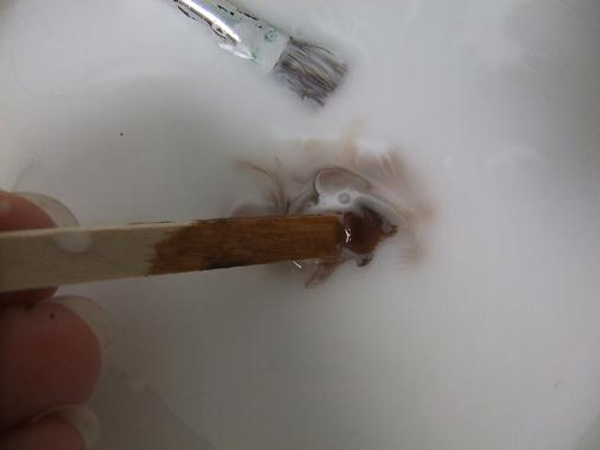 Dilute a bit of wood glue with strong coffee. You can also use water based paint.
The wood glue will stiffen the leaves and set the shape. You can also dilute the glue with water because the glue dries clear but because the leaves are so delicate the slightest drop of glue will show. If the glue is brown any drops just disappear in the overall look of the design.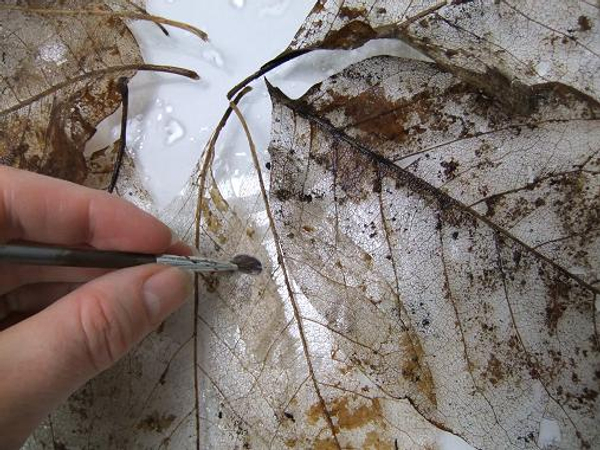 Paint the leaves with the glue.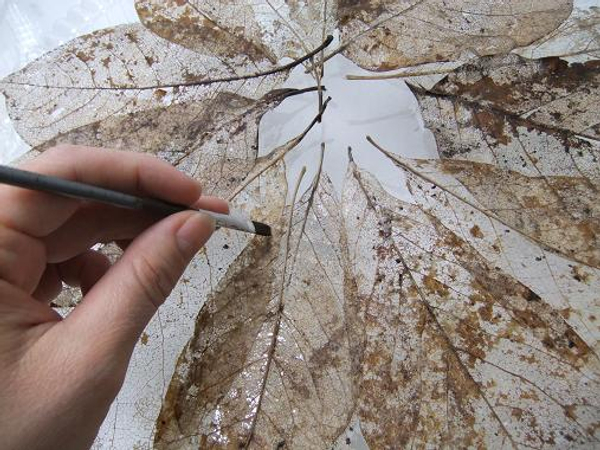 Continue painting the leaves all the way around.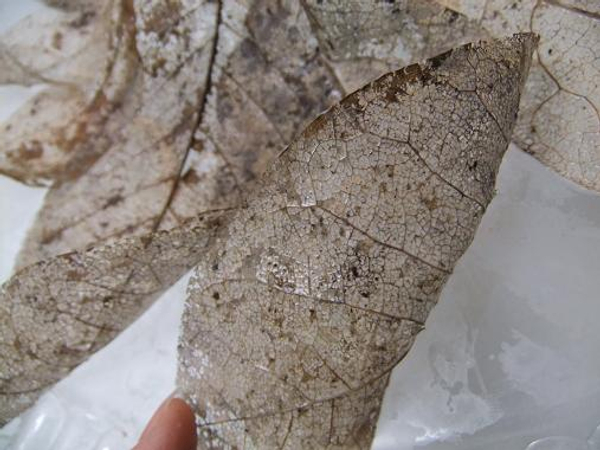 Gently bend the top edge of the leaf over.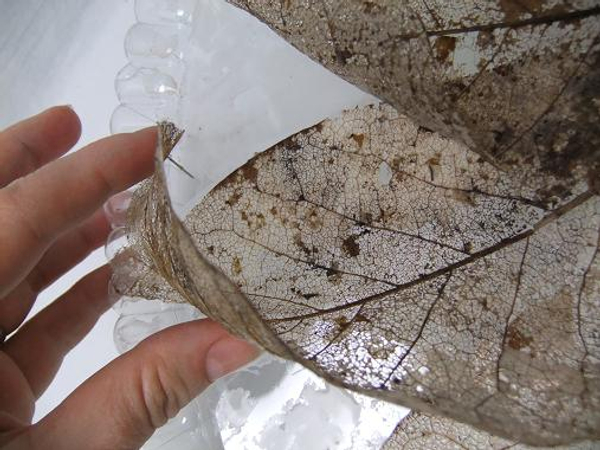 Pin the leaf curve into place.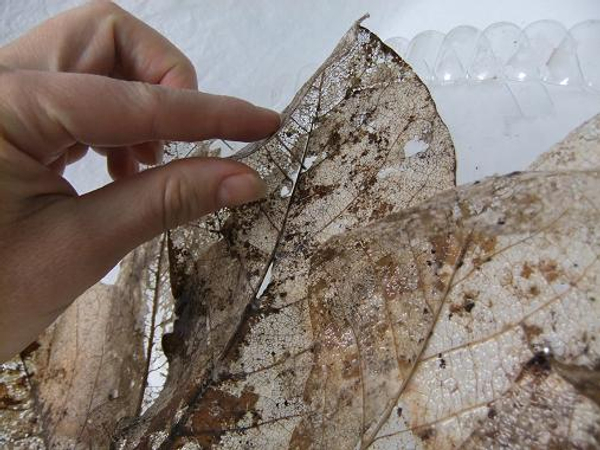 Fold and pin all the points to bend pointing to the same side all around the leaf wreath.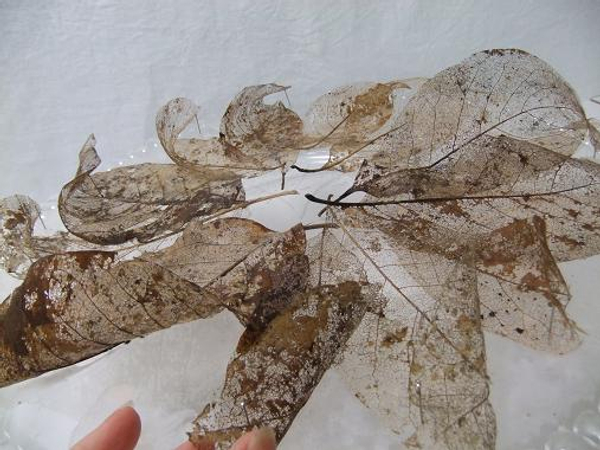 Let the leaf wreath dry completely before removing the pins.
Sign up for my weekly newsletter
Every week I add a new design with related tutorials. Be sure to subscribe to receive an email notification with design inspiration.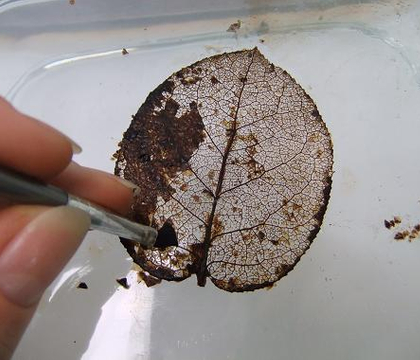 22 September 2012
Skeleton Leaves
Remove the pulp from leaves so that only the vain framework remain