My Creative Workbook
Christine de Beer - effortless floral craftsman
Reusable Table Top Lei Armature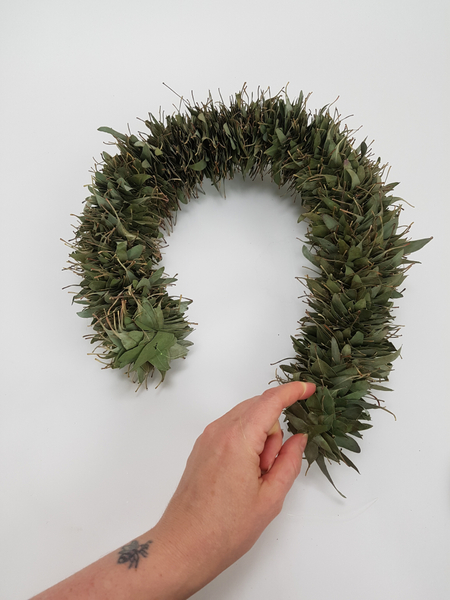 Thread a huge bundle of eucalyptus leaves into string... for more details on what string is the most suitable for lei making turn to page 219 of my book.
Also: Turn to page 219 to learn more about traditional lei needles… but if you can't find a lei needle… of course I have a Tutorial for you on how to make your own needle... in fact turn to page 207 where you will also find the entire section on Mastery: pierced, threaded, stacked and skewered.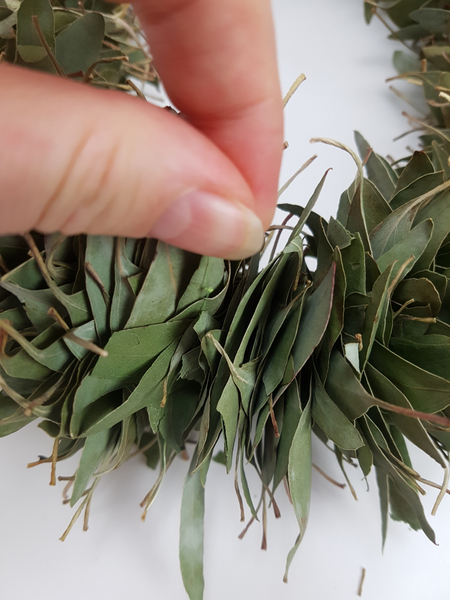 Knot the two ends together.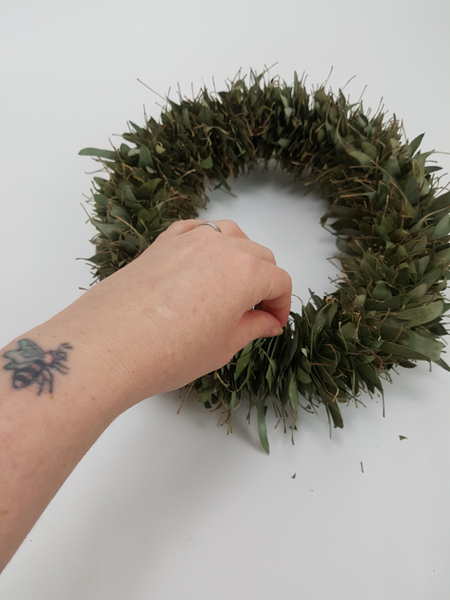 Creating a beautiful eucalyptus lei...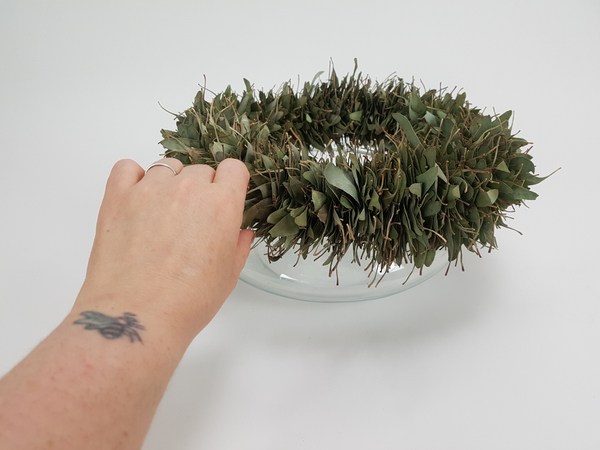 Display the lei on the edge of a clear container. Your Lei is now ready to design with.
In my design I have three options on how to keep your flowers hydrated so that it is as versatile as possible. I have included it as a tip in my newsletter this week. Make sure you are subscribed so that you don't miss out on the behind the scenes conversations.
It is also in my book if this is the kind of design ideas that you enjoy. If you still want to get a copy of my book you can read more about it here: The Effortless Floral Craftsman
Sign up for my weekly newsletter
Every week I add a new design with related tutorials. Be sure to subscribe to receive an email notification with design inspiration.