My Creative Workbook
Christine de Beer - effortless floral craftsman
Here it is: the quickest, easiest Christmas wreath… ever!
18 December 2019

and more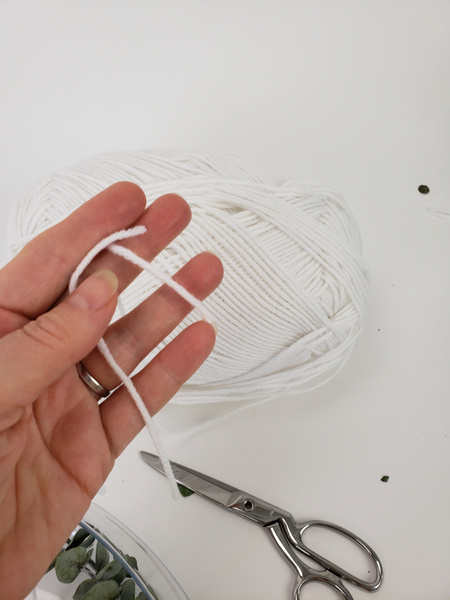 Cut the wool to be of similar lengths so that you can secure the eucalyptus.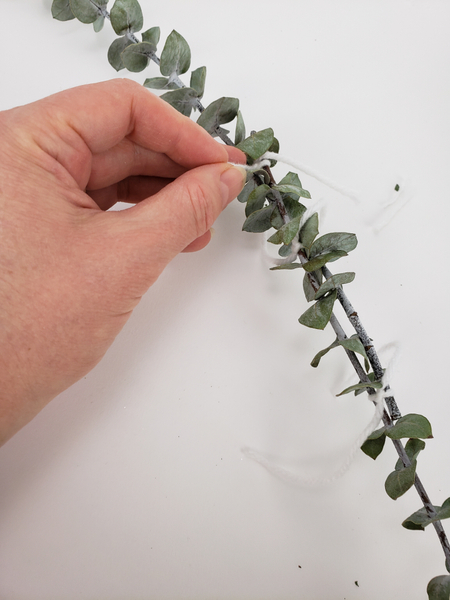 Do not weave the stems as you normally would making a wreath, simply collect the stems and knot.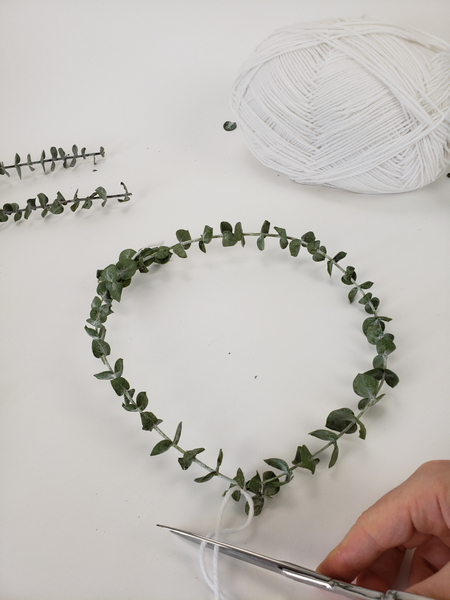 Measure out the size of the wreath you want. I used two stems of Eucalyptus to make the circle and I tied it together with wool.
For my design I decided to leave the wool to contrast with the crystals I am adding. I rather liked the comforting wintry feel of the wool in the wreath against the cold icy crystals.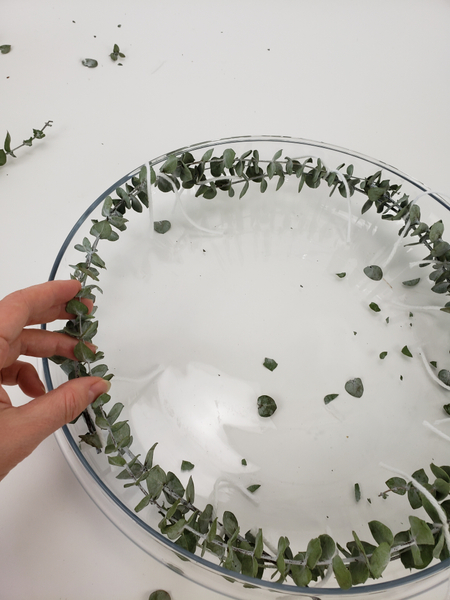 Building up the wreath is really easy... but if you want to create these wreaths in absolutely no time at all... here is a quick cheat: Place the wreath in a bowl to guide the shape. Now you dont even have to think about keeping it round you simply stack and tie the stems!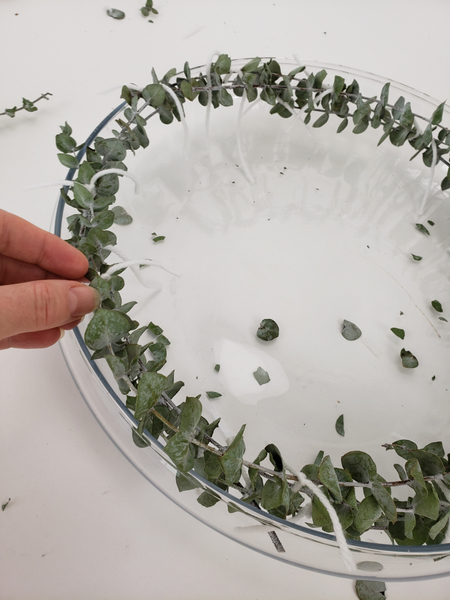 Simply place the next stem on top of the previous and tie with wool to secure.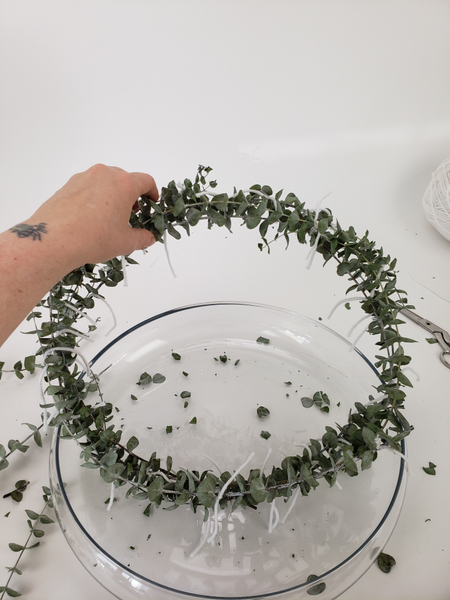 Build up the wreath shape by stacking stems around and around the design. Once the shape is sturdy you can remove it from the bowl.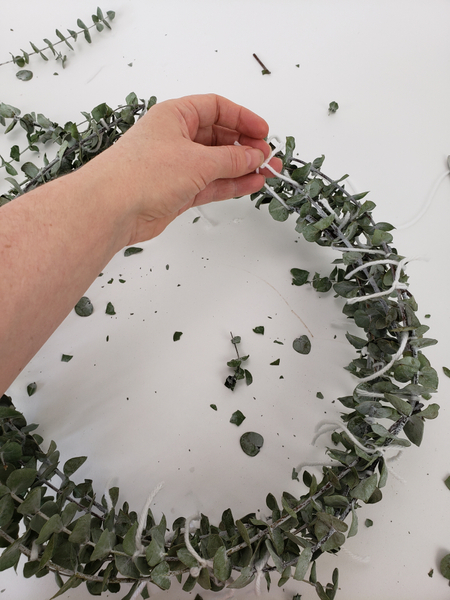 Continue to stack the stems...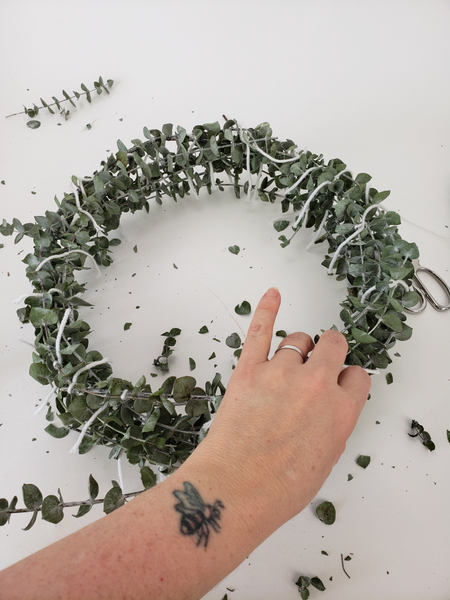 Bulk out the shape by filling any gaps on the outside of the wreath shape. Simply curve a stem around the shape and secure with wool.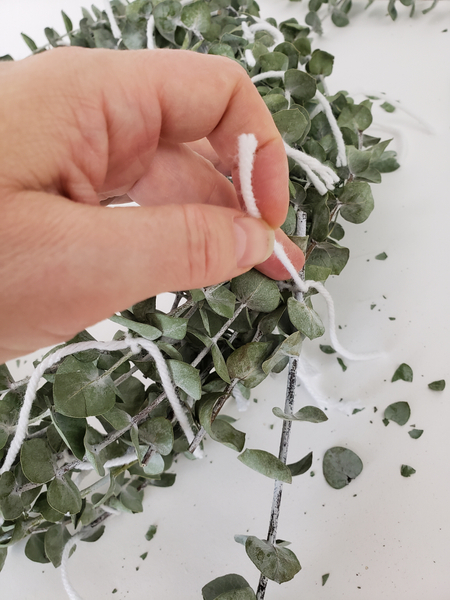 Make sure you tie each stem at three places to the rest of the wreath.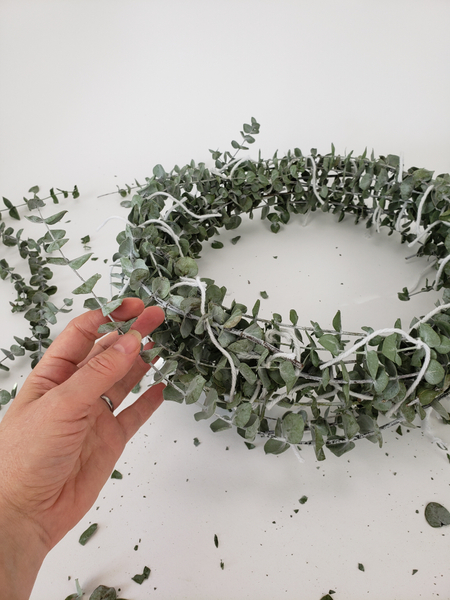 Curve each stem before placing.
See the Tutorial below on how to manipulate stems... and also... there are loads more information in my book.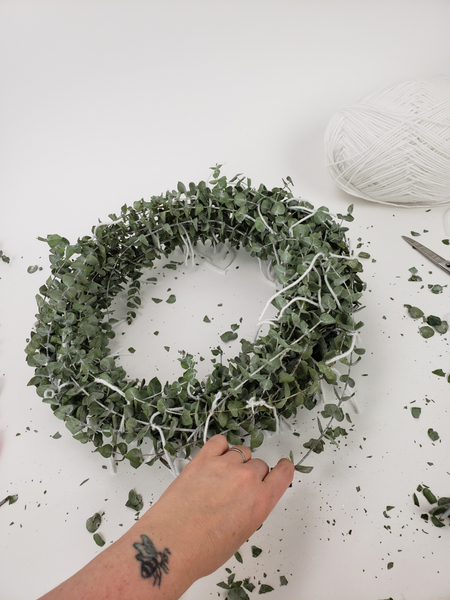 When you have a pretty shape curve a few stems loosely around the shape to give it natural movement.
I left some of the newer growth pieces to extend beyond the shape to break up the neatly stacked pattern.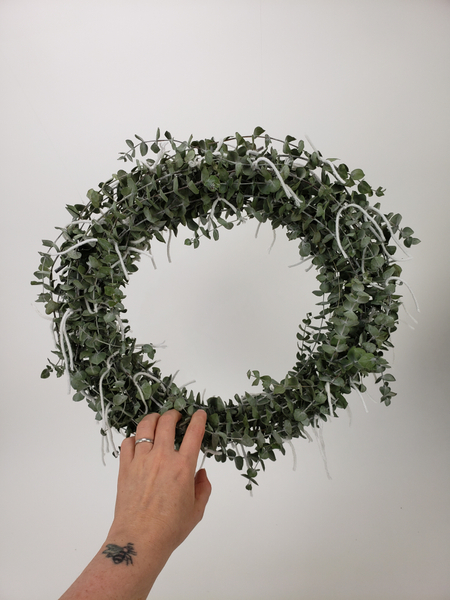 Your wreath is now ready to decorate
Newsletter subscribers... My tip for you this week is on how to curate your Christmas ornaments from year to year.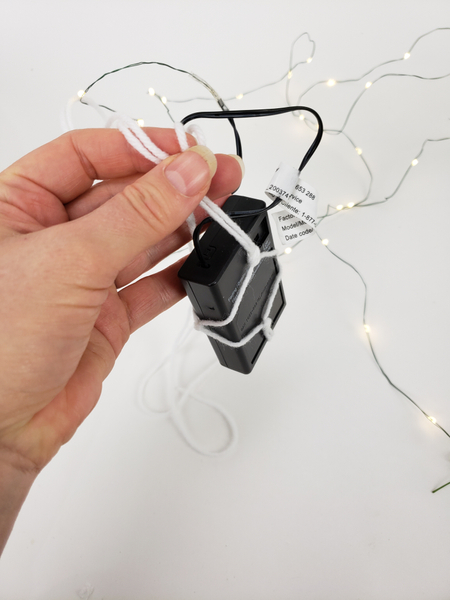 Secure the battery part of the fairy lights to the back of the design. See the Tutorial in the section below for detailed instructions.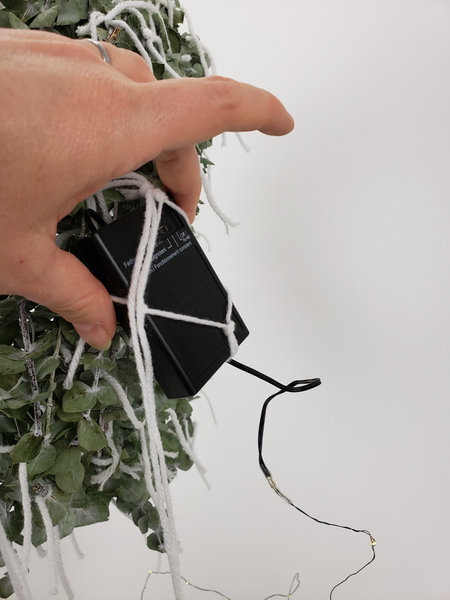 ... make sure the on off switch is easily accessible.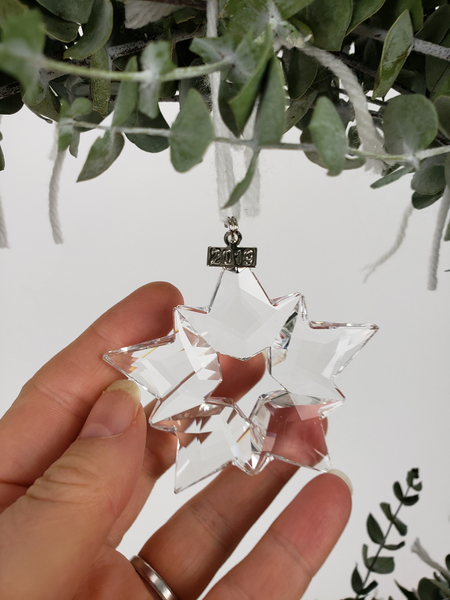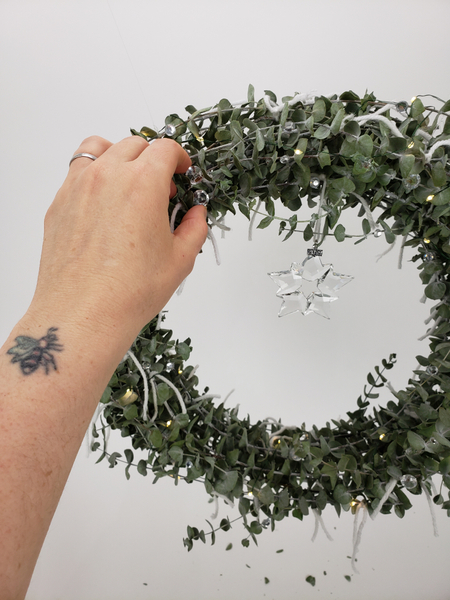 And glue in a few more dew drop crystals
Book readers: Turn to page 378 see the "floating" crystals, something like that would look amazing in this design. You can see the trick I used to make it float on page 379.
Sign up for my weekly newsletter
Every week I add a new design with related tutorials. Be sure to subscribe to receive an email notification with design inspiration.