My Creative Workbook
Christine de Beer - effortless floral craftsman
Hang a wreath on a door without knocking nails into the door face
I use two methods (or a combination of both) to attach a wreath to a door.
Gift box door tie
You can also use ribbon to tie your wreath in this way but I use fishing line in the tutorial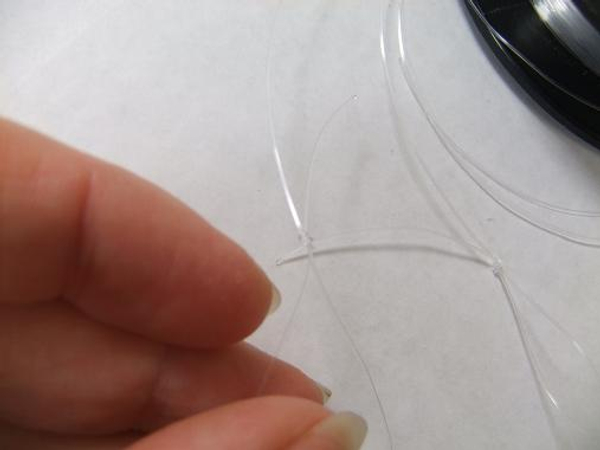 Cut two long lengths of fishing line and loop-knot each on one end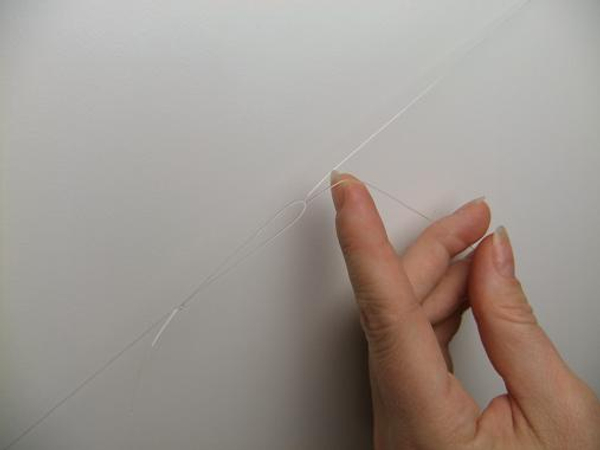 Wrap the first line horizontally around the door at the height you want the wreath to hang. Catch the loop with the line and pull very tight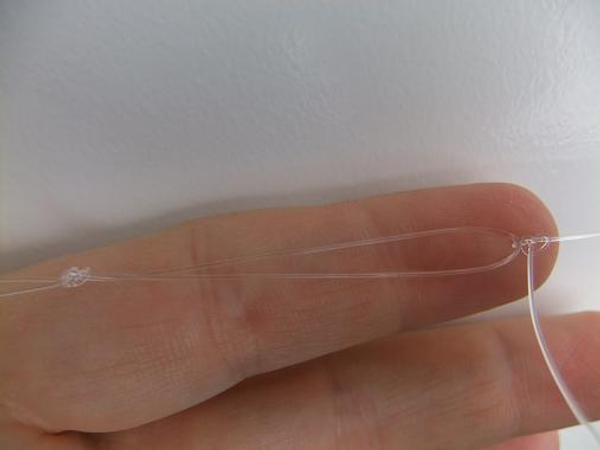 Secure this line with a double knot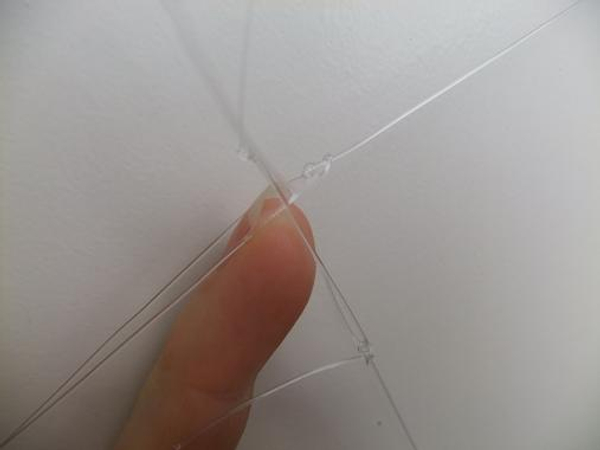 Wrap the second line around the length of the door and knot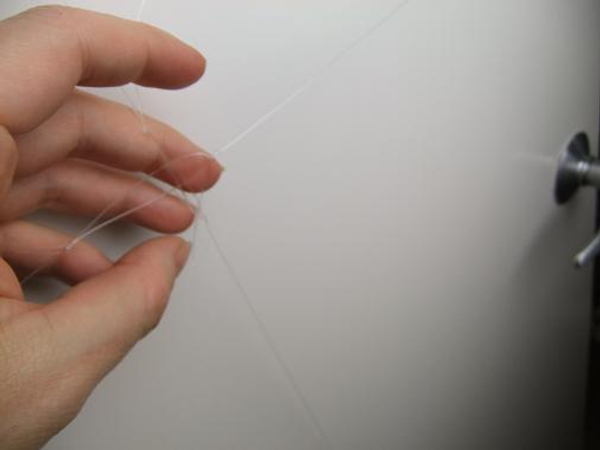 You now have a cross section to tie the wreath to
Slight variation: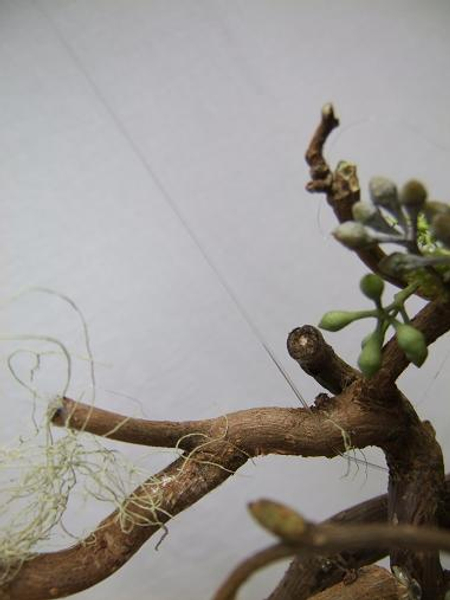 Catch the loop-knot around the bottom of the wreath and wrap it under and around the door. Flip the line over the door and tie it to the top of the wreath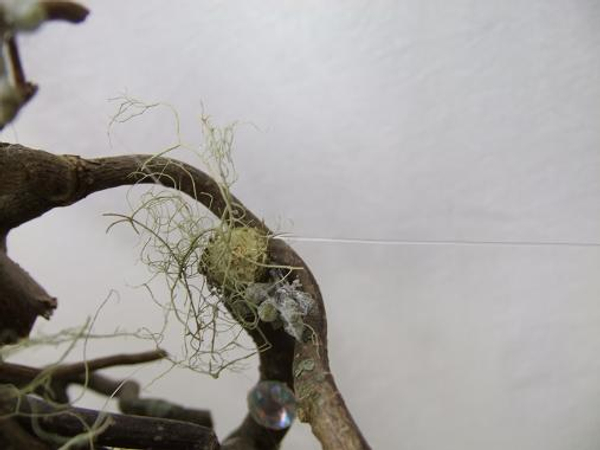 Catch the loop-knot at the side of the wreath. Wrap the line around the back of the door and thread the line through the door frame and door to secure it on the other side of the wreath
Dangling ribbon tie line:
I use Velcro to connect the ribbon but you can also glue or stitch the ribbon. You can also use fishing line for an almost invisible tie line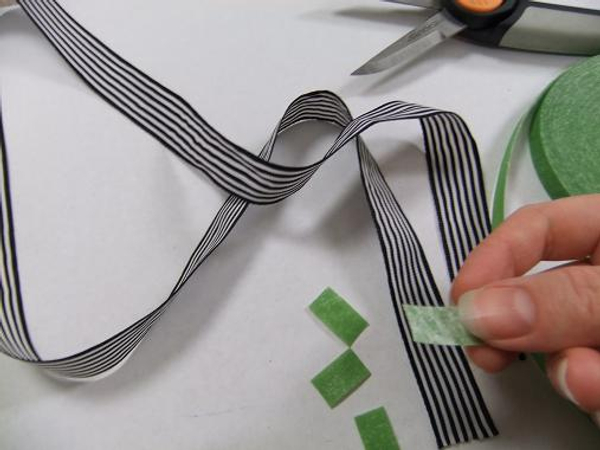 Cut four narrow strips of Velcro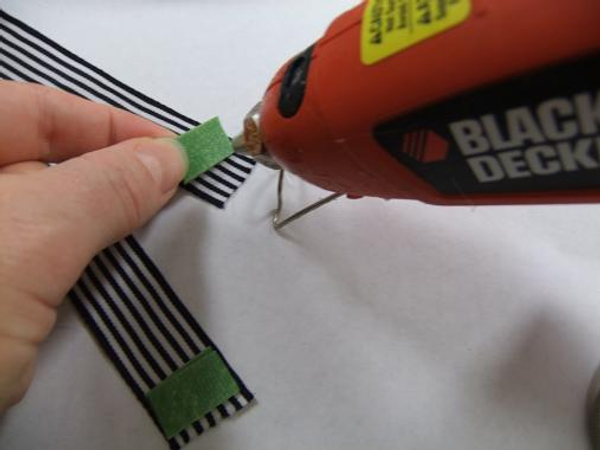 Pair the Velcro strips to make sure you glue them the right way around. Glue a pair of Velcro strips at each end of the ribbon. Rip one top strip open and glue it a bit higher to make a loop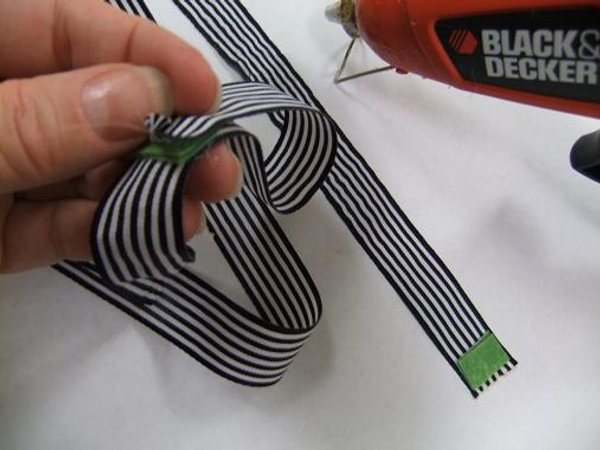 The loop should be big enough to accommodate the wreath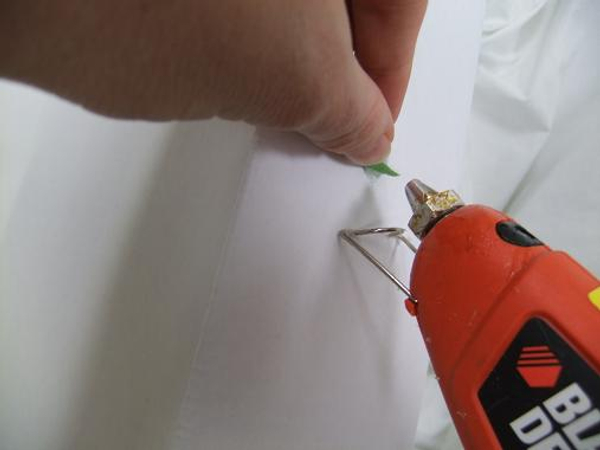 Rip open the second pair of Velcro strips and glue the loose strip to the top of a door.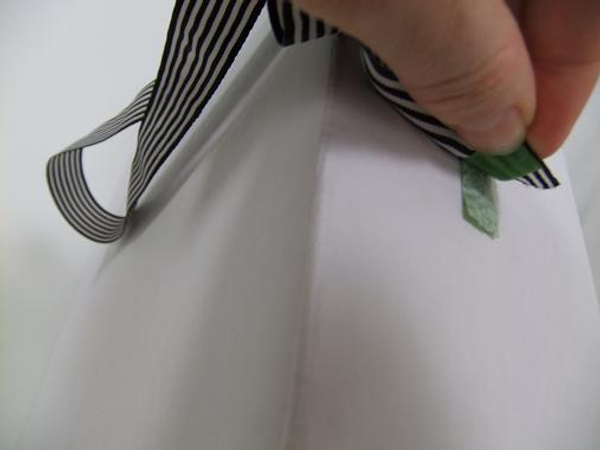 Place the two Velcro sections together making sure the ribbon hangs straight down the door when released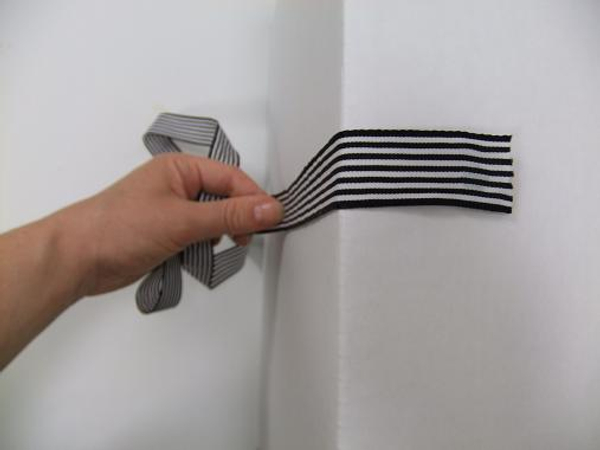 Let the ribbon drape naturally down the door. Test the weight of the wreath.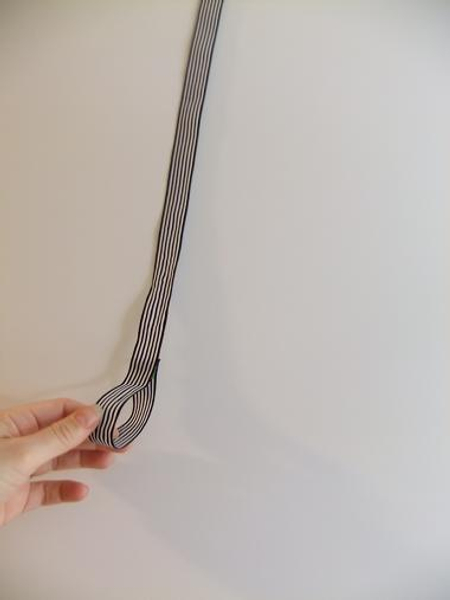 Adjust the loop if required
Slight variation: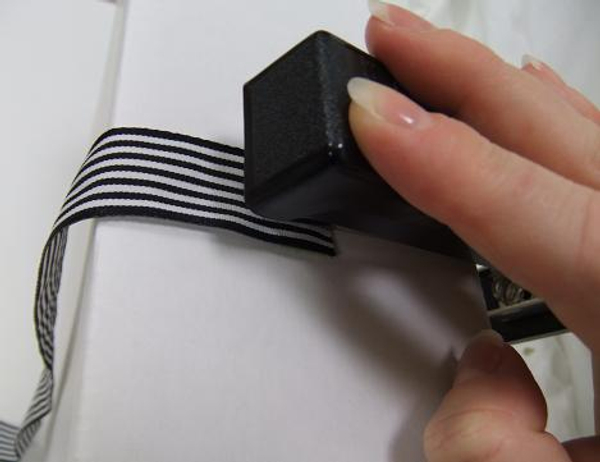 For a heavier wreath you might want to staple the ribbon into the door. This is not ideal but sometimes a few tiny holes are unavoidable. If you don't mind the holes in the top of the door you can leave out the Velcro altogether and just staple or nail the ribbon into the top of the door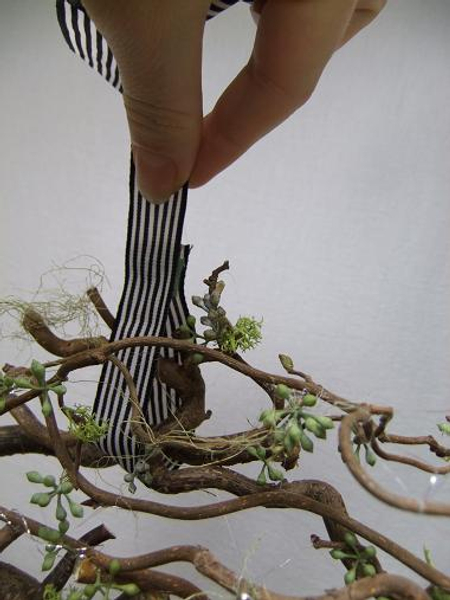 Loop the ribbon through and around the wreath and secure by pressing the two Velcro strips together. You can now tie another bow over this loop or decorate the ribbon with bells
Sign up for my weekly newsletter
Every week I add a new design with related tutorials. Be sure to subscribe to receive an email notification with design inspiration.