My Creative Workbook
Christine de Beer - effortless floral craftsman
Bend Wired Equisetum into a Hollow Wreath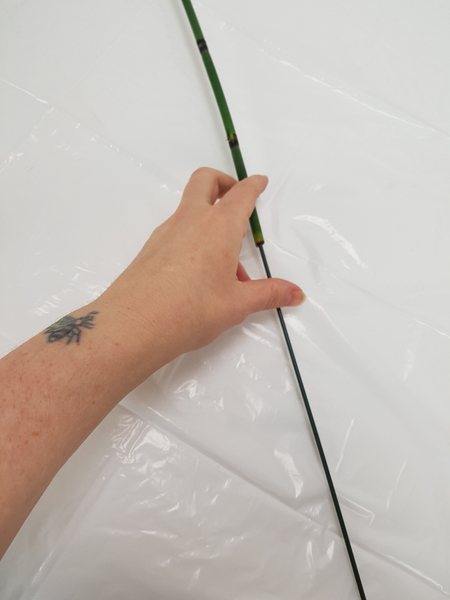 Press a wire into the Equisetum
See the Tutorial below for more detailed instructions on how to wire and bend equisetum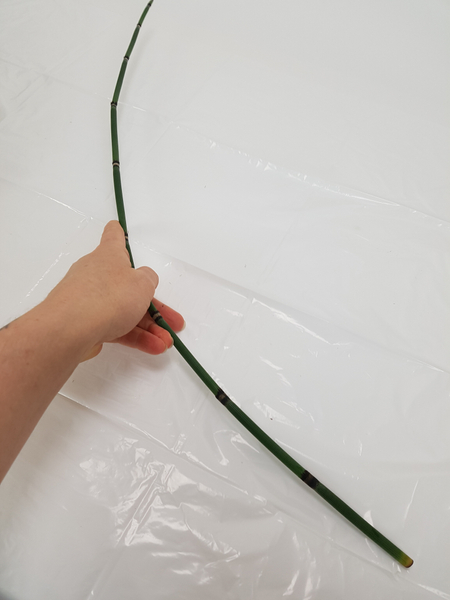 Bend the stem carefully to curve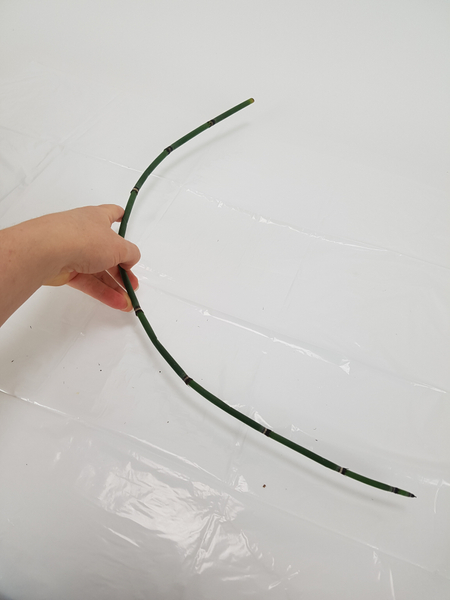 The curve should be as big as you want the wreath to be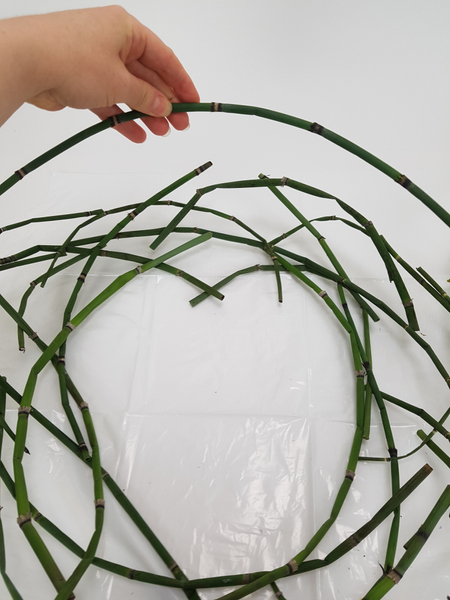 Stack the curved stems to create a wreath shape. Glue the stems. As a general rule I try to glue each stem at 3 places so that the wreath will be secure.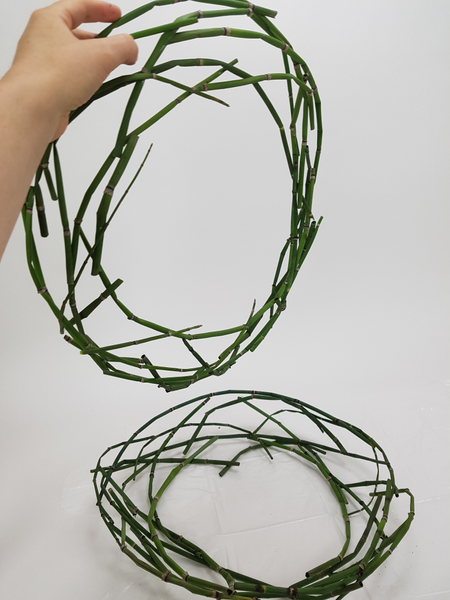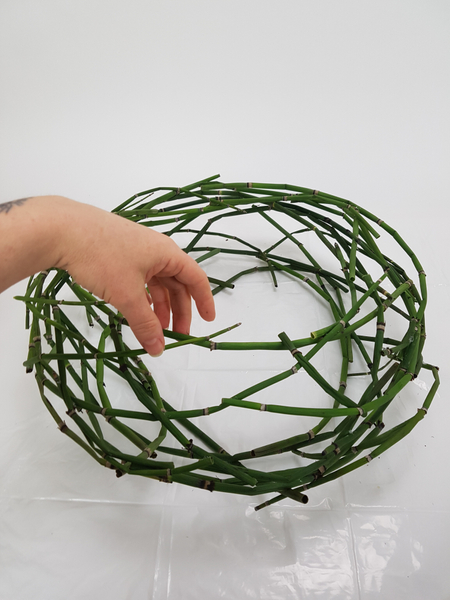 Place the two wreaths on top of each other and add stems to the sides to lift each wreath slightly. You should still be able to lift the two wreaths apart so don't connect them yet..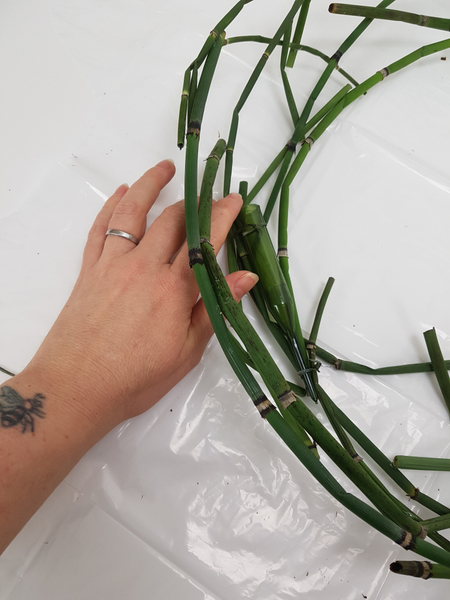 Wire in water tubes. Fit them into the inside, hollow cavity of the wreath. Each tube should be wired at the top and the bottom to make sure it will not move once you pick up the wreath.
See the Tutorial below for how to make your own paper covered bind wire.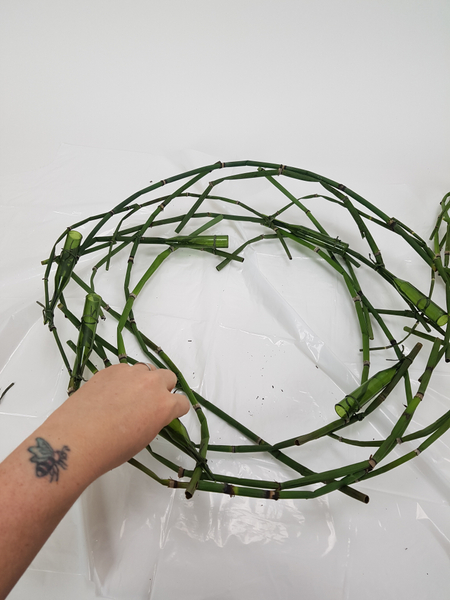 Wire all the tubes to point in the same direction.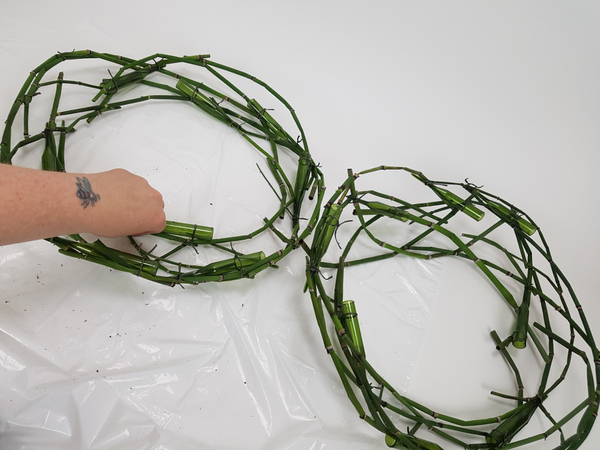 Wire the tubes into the second wreath to go into the opposite direction. Make sure you wire them into the inside of the hollow cavity. This way they will face in the same direction when you attach the two wreaths.
The wires also bind the Equisetum, adding strength to the wreath.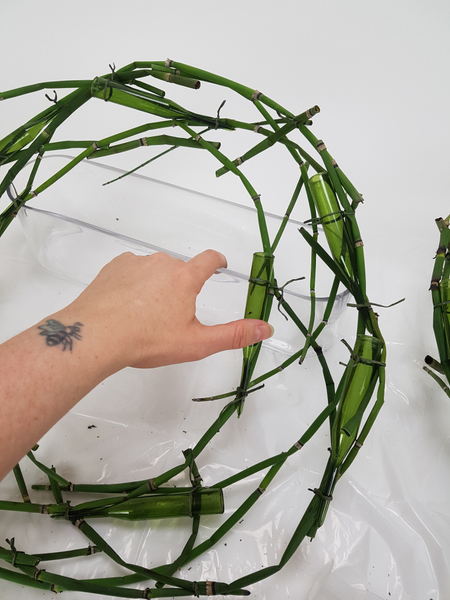 Lean the wreath so that it is almost upright to fill the tubes. Do not hang the wreath yet. Just fill a tube, add the flower and turn the wreath. This way you can have a look at the finished wreath and decide which way is "up" right at the end.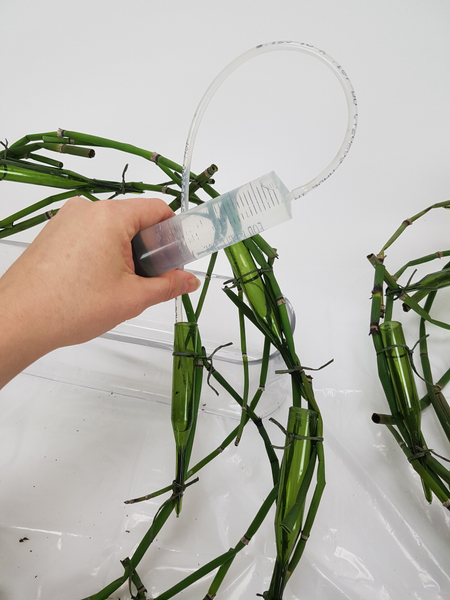 Fill the tube with water.
See the Tutorial below for detailed instructions on how I make a syringe with tube to fill the water tubes with.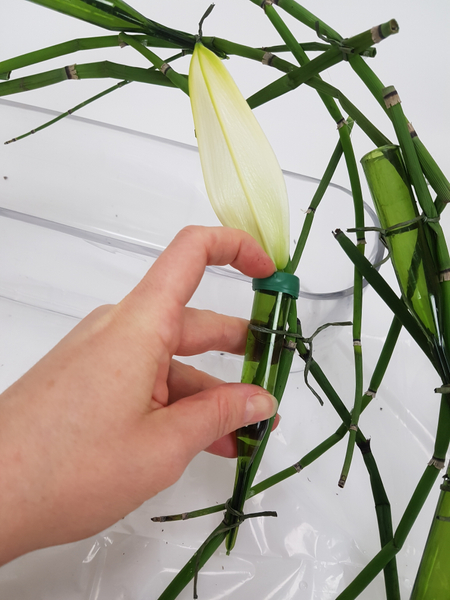 Place the lily in the water tube. Seal the tube.
See the Tutorial below on how to make sure your tubes are completely sealed with petroleum jelly.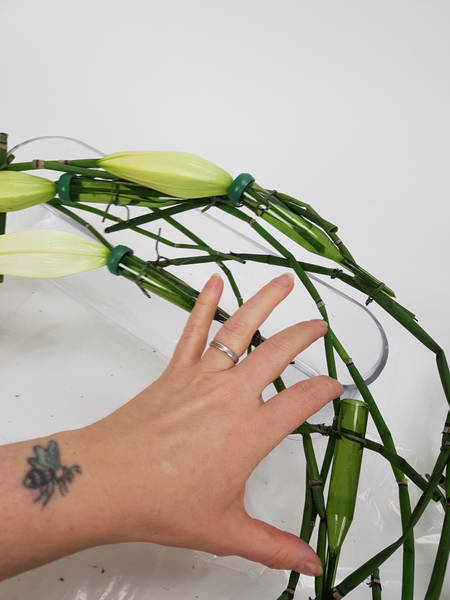 Twist the wreath so that you can fill and position the next water tube and lily.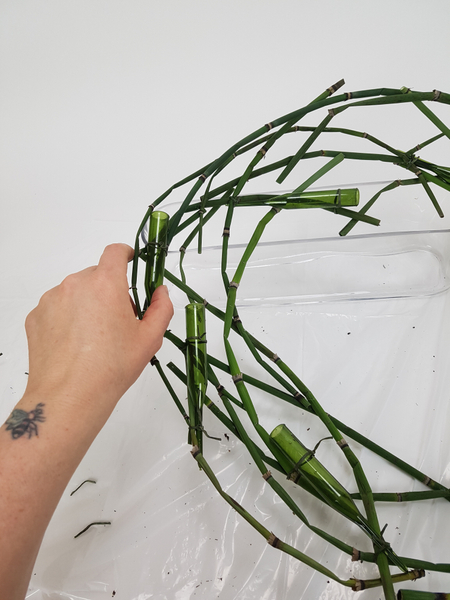 Do the same with the second wreath, only to the opposite side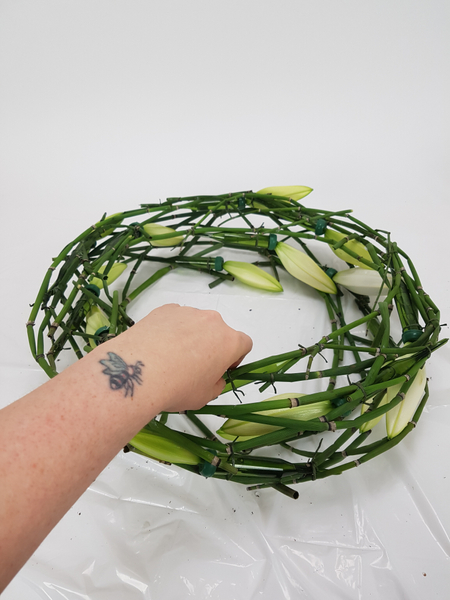 Gently match the two wreaths, with the flowers in the middle.
Re-position the flowers and choose the prettiest side to face forward.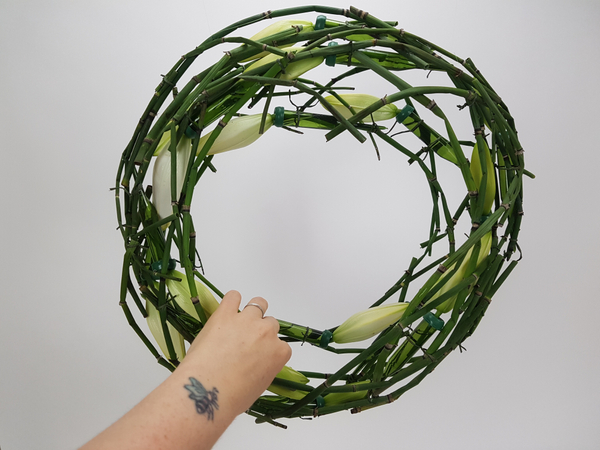 Hang the wreath and adjust the flowers as needed.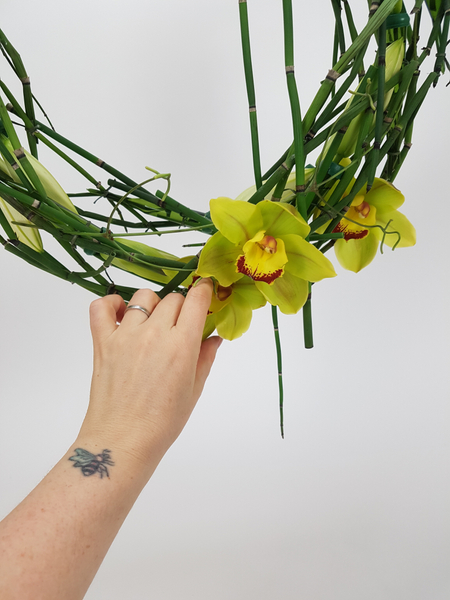 Place the orchids in water tubes and wire it into the wreath.
Sign up for my weekly newsletter
Every week I add a new design with related tutorials. Be sure to subscribe to receive an email notification with design inspiration.