My Creative Workbook
Christine de Beer - effortless floral craftsman
Barely there Wreath armature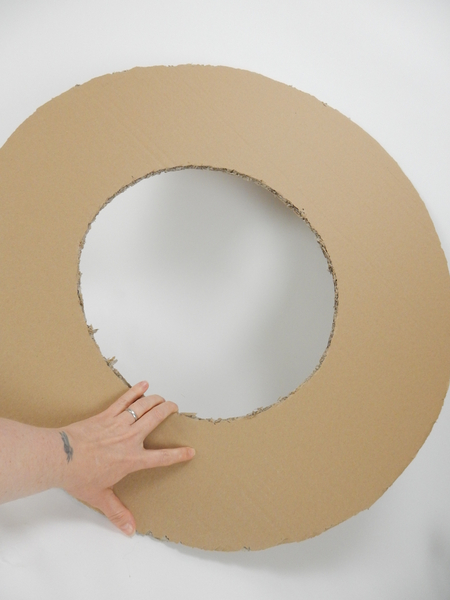 Cut a large circle out of cardboard. Cut another circle to create the wreath shape. I made mine slightly off centre to add visual interest.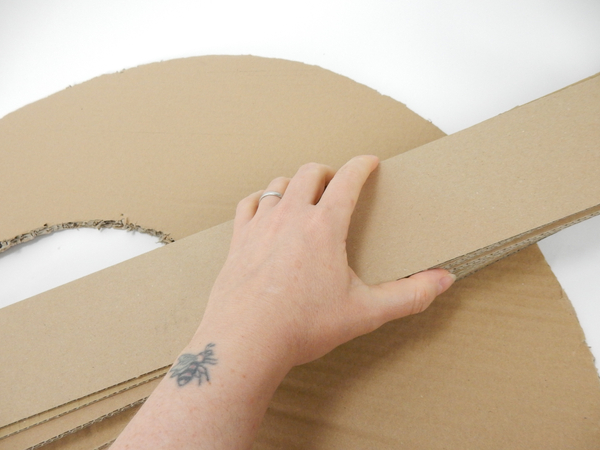 Cut strips of cardboard as thick as you want the wreath to be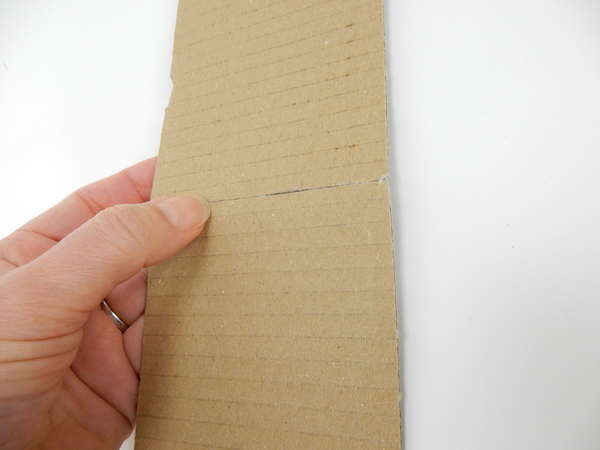 Glue the strips of cardboard to create a long strip that can go around the cardboard circle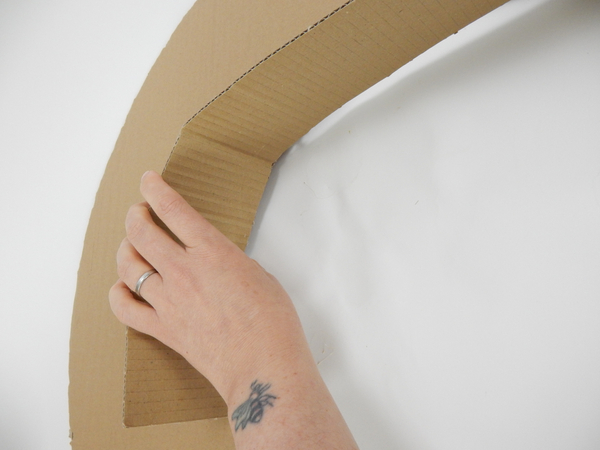 Start to glue the strips to the inside edge of the cardboard wreath shape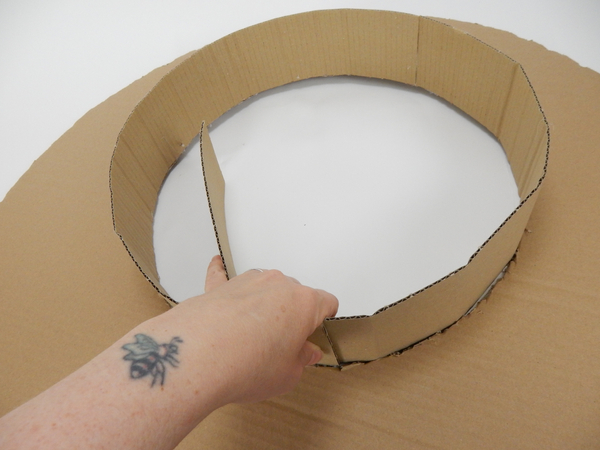 Follow the shape closely and secure to the edge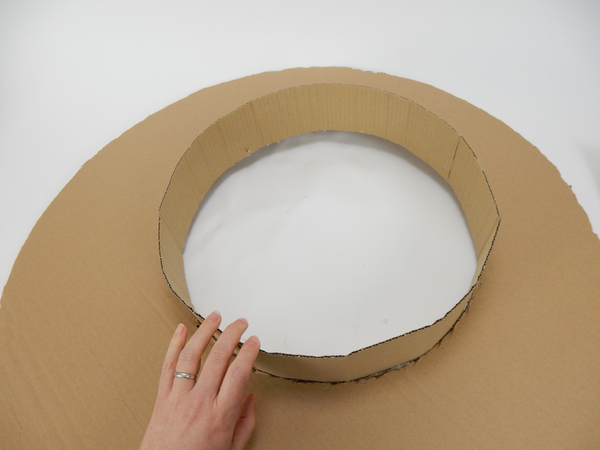 Cut away any leftover strip and glue the shape closed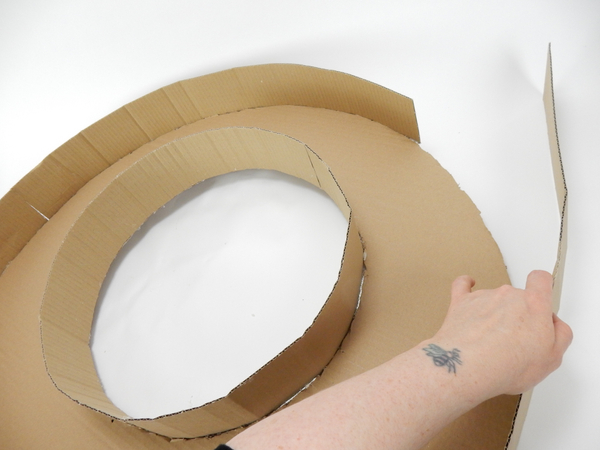 Do the same with the outside of the circle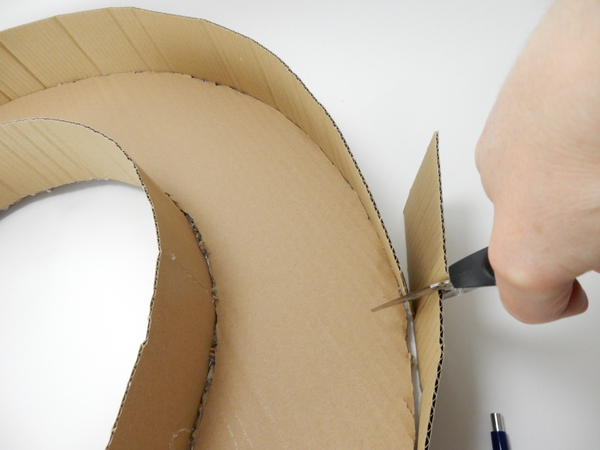 Cut away any leftover cardboard and glue to secure the shape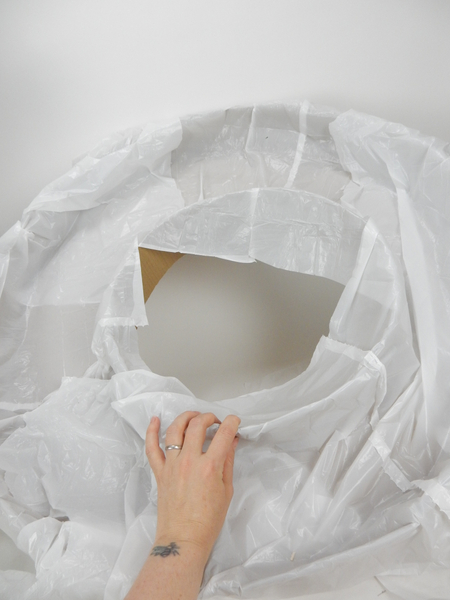 Line the cardboard wreath shape with a thin layer of plastic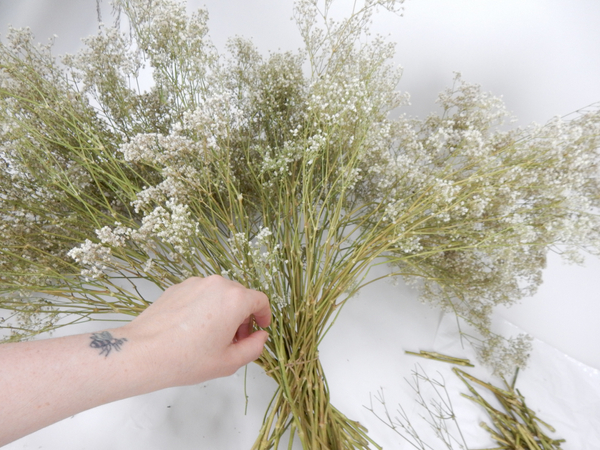 Cut the tiny flowers away from a huge bunch of dried Baby's breath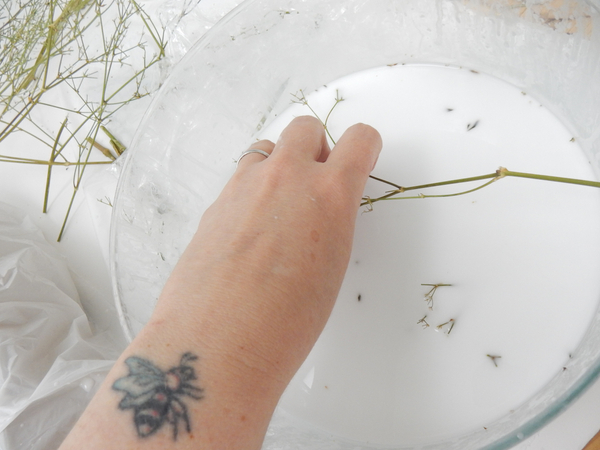 Dip the stem in wood glue thinned with water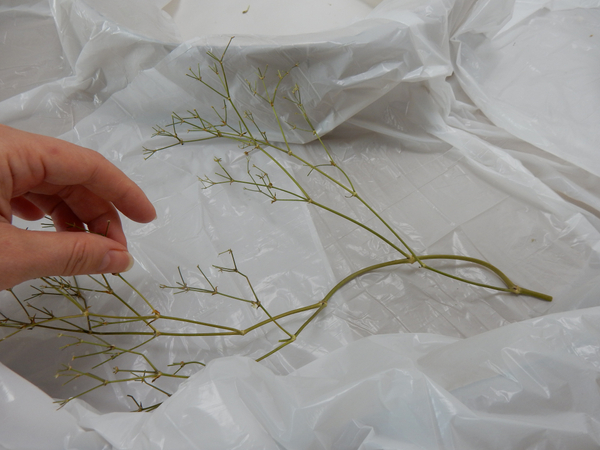 And place it in the cardboard wreath shape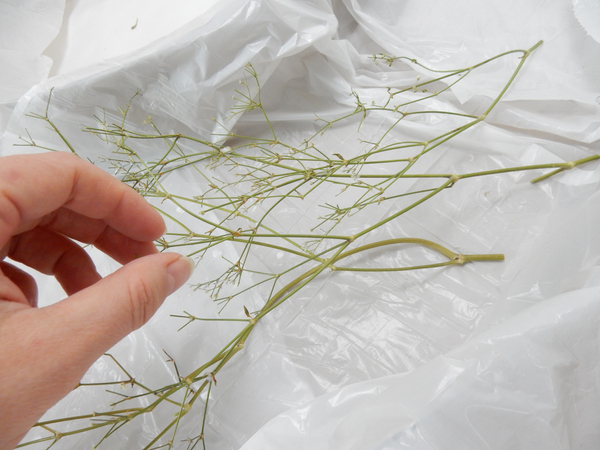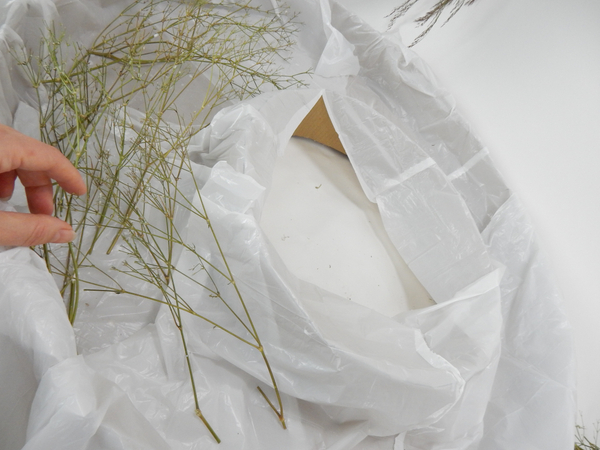 I wanted my wreath to have a rolling effect so I kept all the stems pointing in the same direction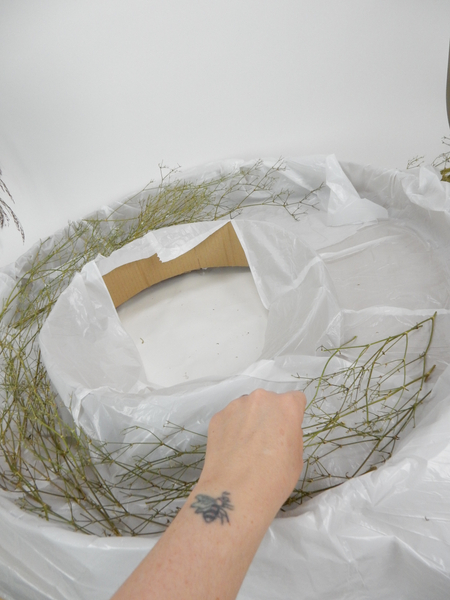 Lightly add stem after stem without pressing it down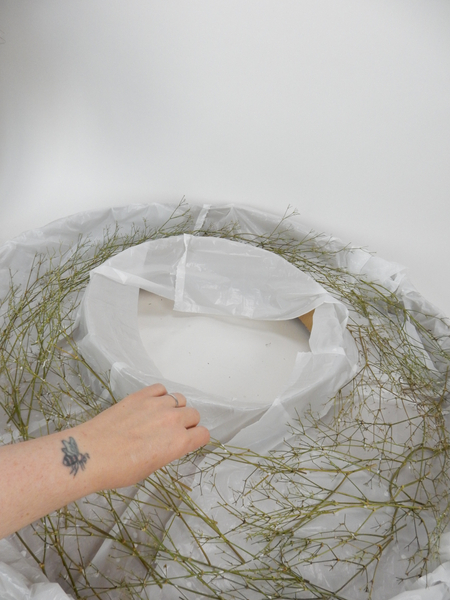 Set the glued wreath shape aside to dry completely. Once dry, inspect the shape by wiggling the stems.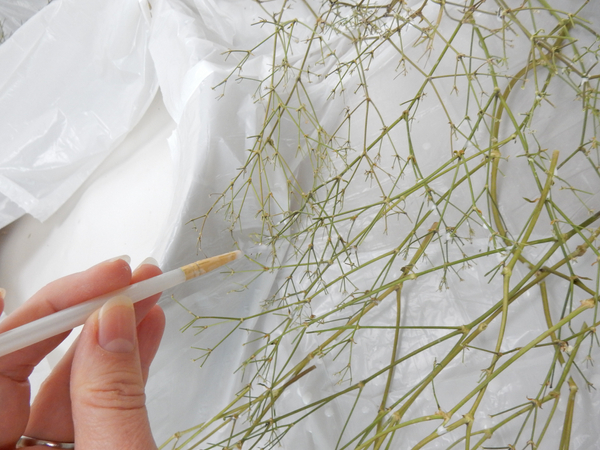 Glue any bits that can be wiggled with more wood glue.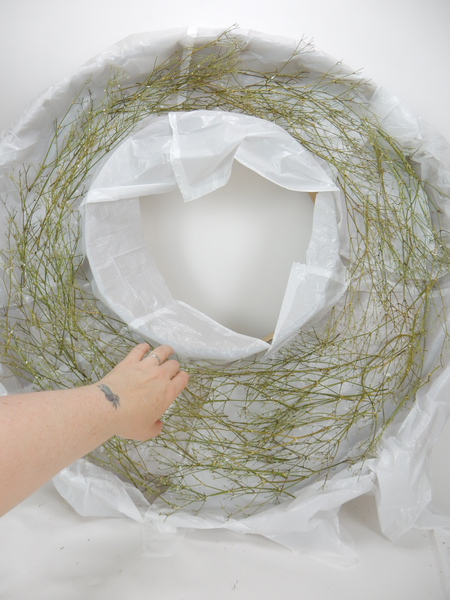 Set the shape aside to dry overnight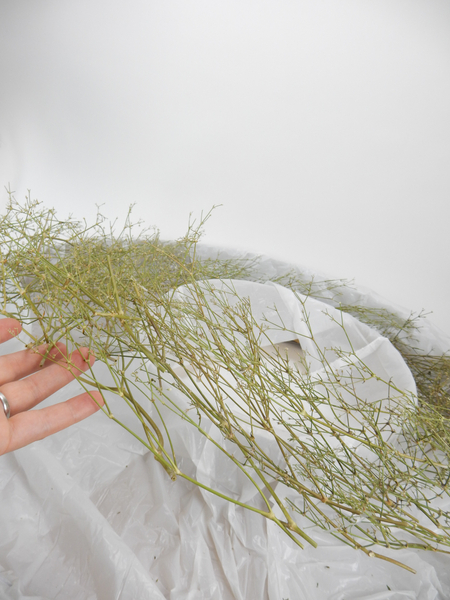 Wiggle the wreath from the plastic...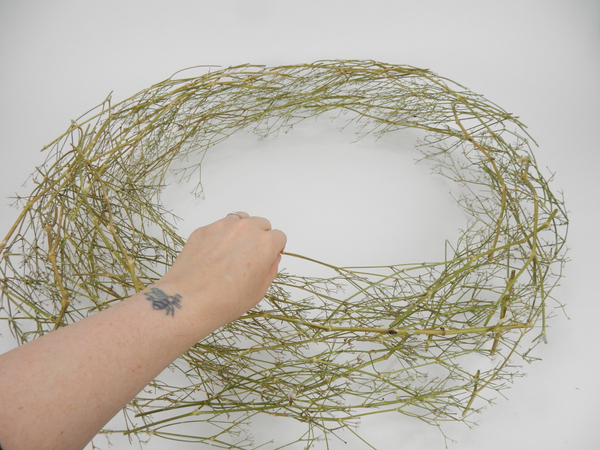 Lift the shape away from the cardboard and again check that it is secure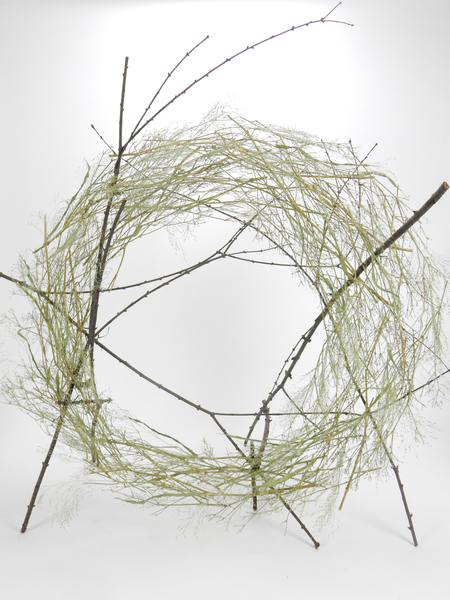 Glue in a few twigs to make the wreath stand upright. The barely there wreath is now ready to design with
See the Tutorial below for more detailed instructions on how to make twig tangles
Sign up for my weekly newsletter
Every week I add a new design with related tutorials. Be sure to subscribe to receive an email notification with design inspiration.