My Creative Workbook
Christine de Beer - effortless floral craftsman
Pine NeedleTube
27 December 2017

and more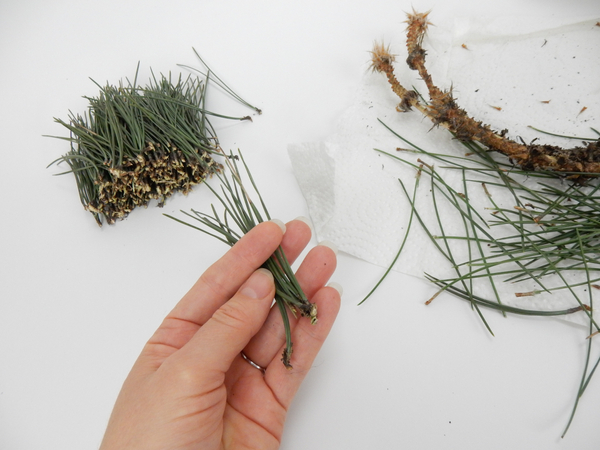 Break the pine needles from the stem. Place all the needles facing the same direction on a working surface.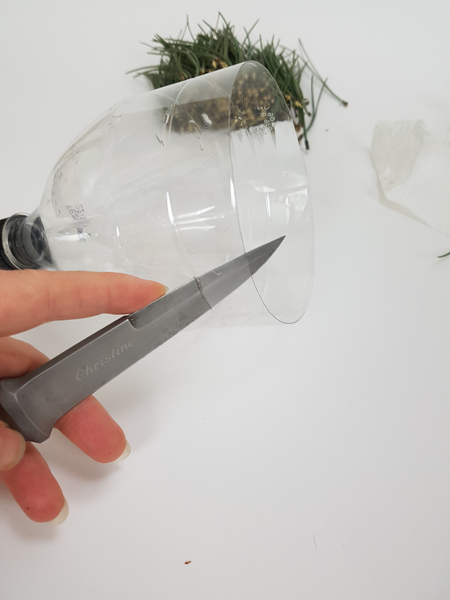 Rinse a soda bottle and cut a ring following the marks on the bottle.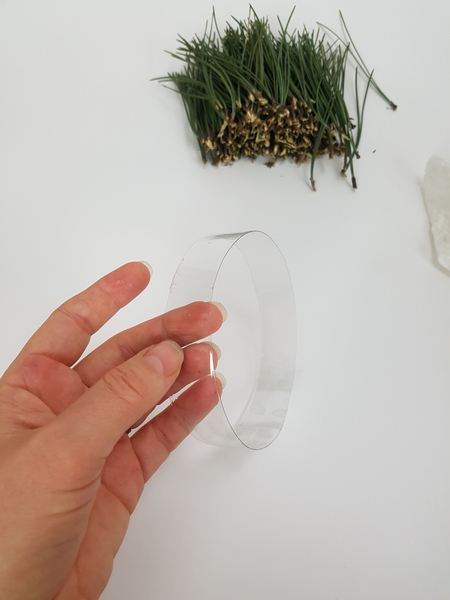 The clear ring is now ready to design with.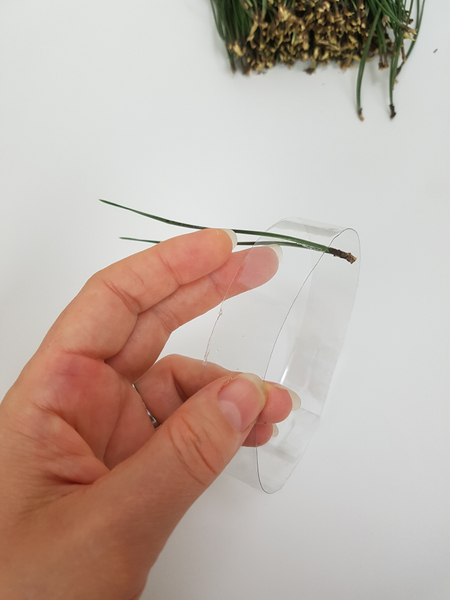 Split a pine needle and glue it to both the inside and outside of the ring with the tiniest drop of glue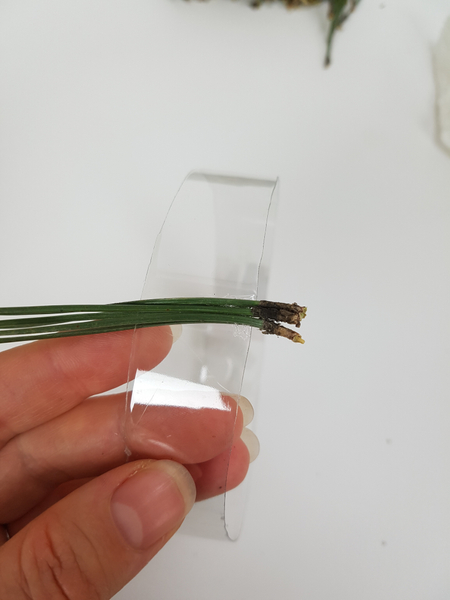 Continue adding needles. Wiggle them so that they fit snug on the plastic ring.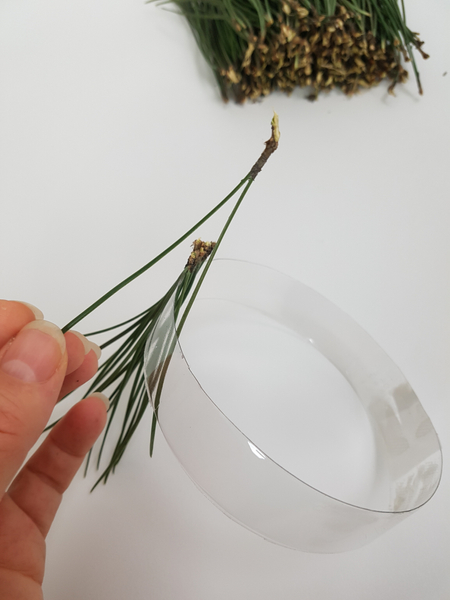 Using the natural connection to keep the needles together around the ring.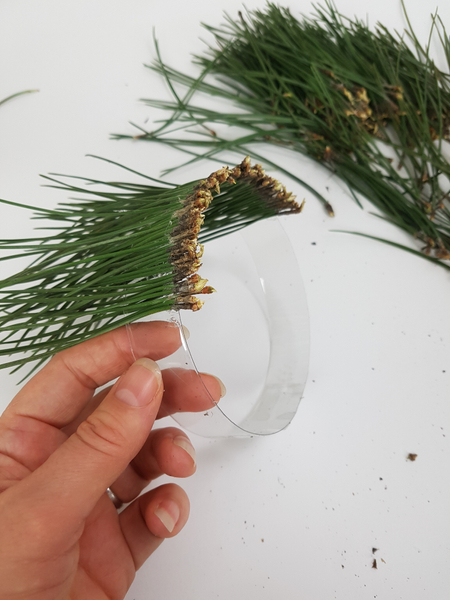 Add needles all around the ring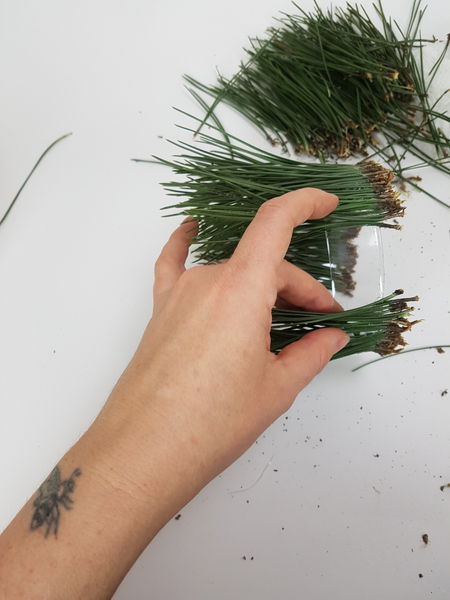 Keep pressing the needles together so that they fit snugly.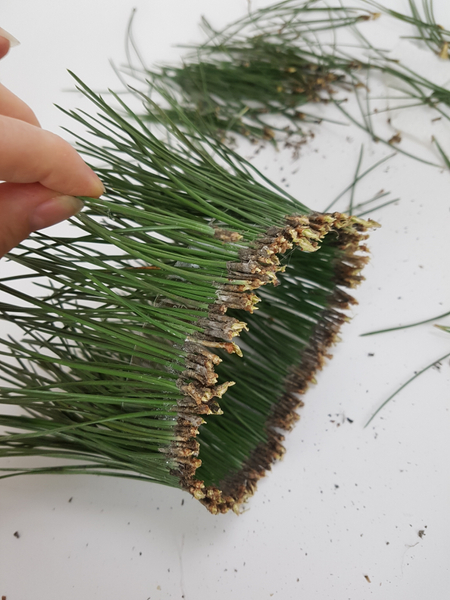 Add a second layer of needles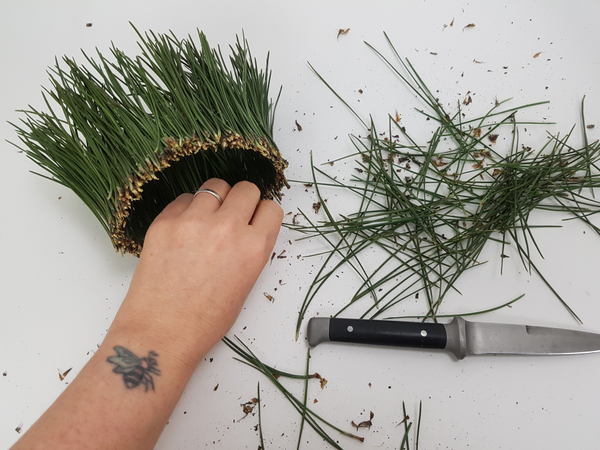 ... on both the outside and the inside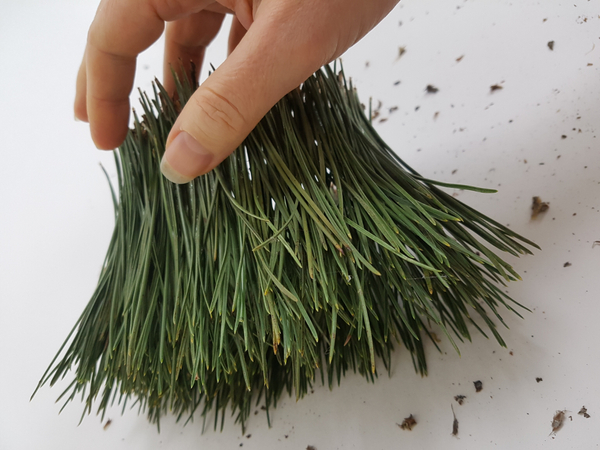 With all the needles pointing in the same direction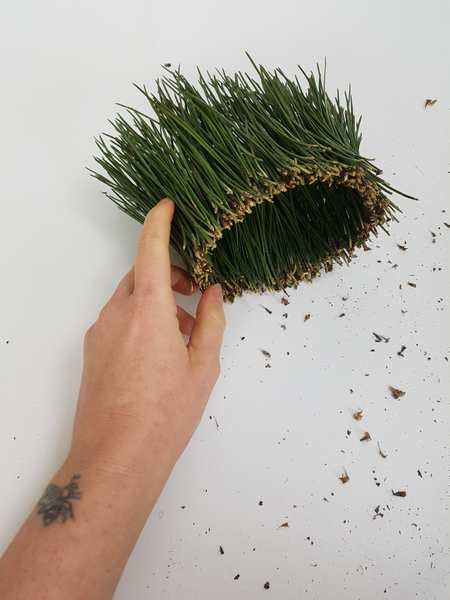 Place the needle tube on a display service and fill with artificial snow, crystals and succulents
Sign up for my weekly newsletter
Every week I add a new design with related tutorials. Be sure to subscribe to receive an email notification with design inspiration.