My Creative Workbook
Christine de Beer - effortless floral craftsman
The armature is made from a wreath. See the Tutorial below for detailed instructions on how to weave a wreath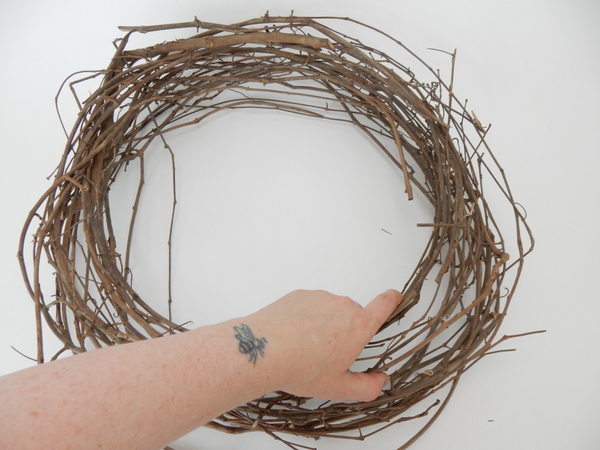 Place a large wreath on a flat design surface and make a few cuts so that it is easier to loosen the wreath.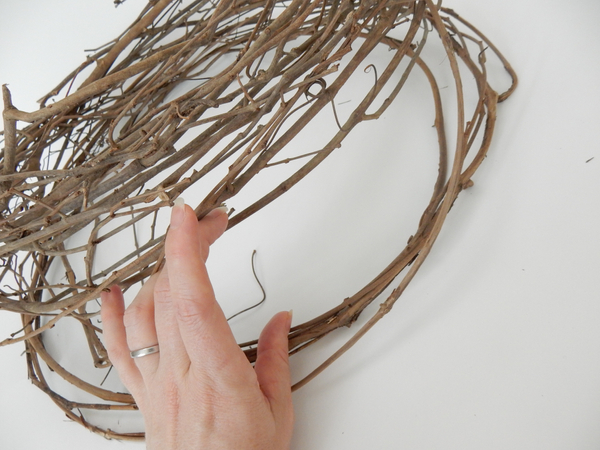 Gently lift the layers of the wreath to separate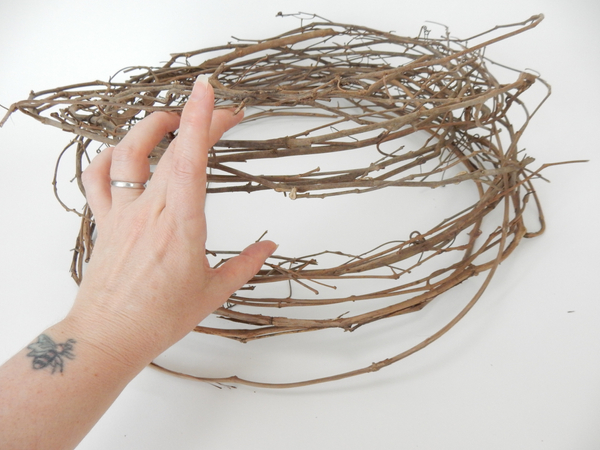 Work your way through the the twigs to loosen it up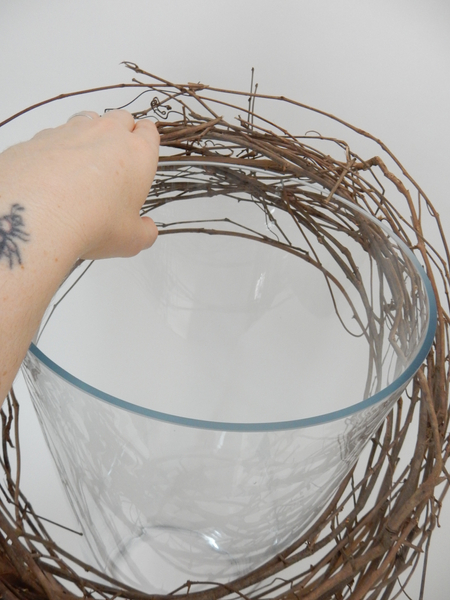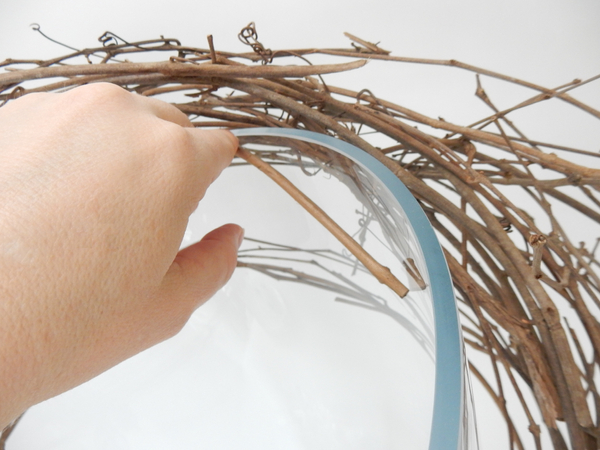 Hook one of the wreath twigs over the rim of the container to secure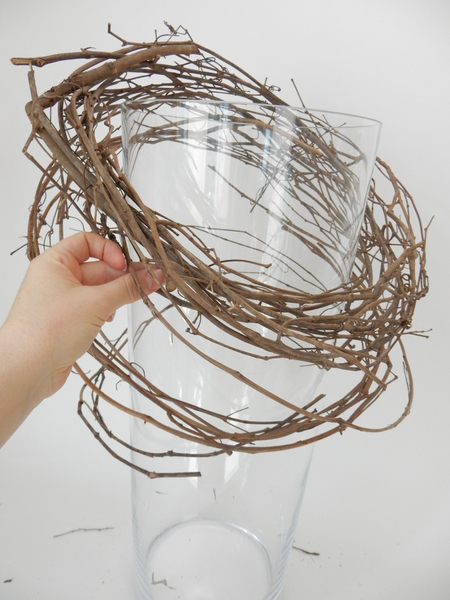 Let the spirals of the vine wreath drop naturally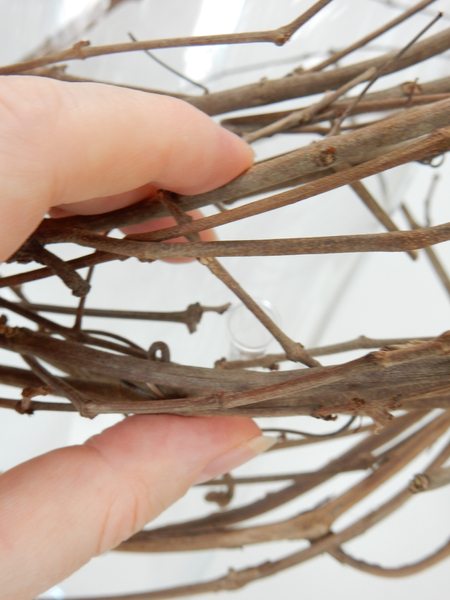 Glue in small test tubes to keep the flowers hydrated
See the Tutorial below for detailed instructions on how I make test tubes from drinking straws
Sign up for my weekly newsletter
Every week I add a new design with related tutorials. Be sure to subscribe to receive an email notification with design inspiration.