My Creative Workbook
Christine de Beer - effortless floral craftsman
Long Lichen branches to dress up a curvy vase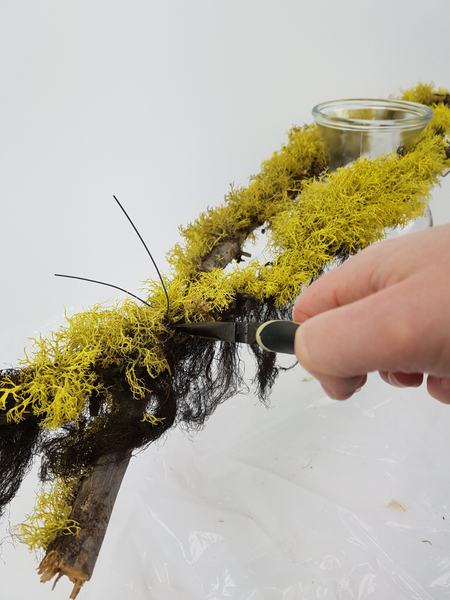 Place the two lichen covered branches to overlap so that it rests around the neck of a curvy vase. Secure both ends with wire. Try to find a "natural" spot for the branches by experimenting with the position so that the branches naturally curve around and rest on the curves of the glass container.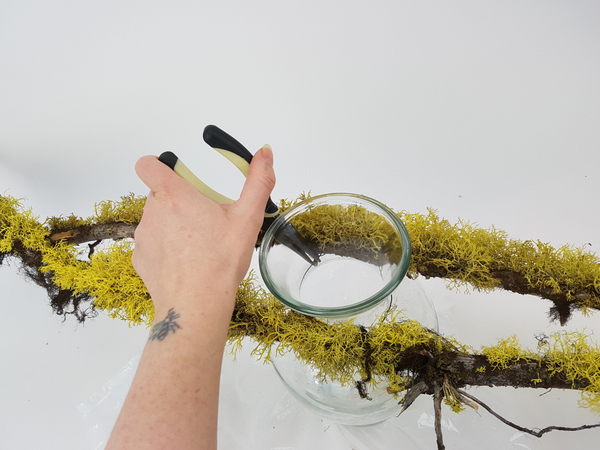 Connect the branches close to the neck of the vase with two more wires. This secures the branches in place so that it does not wobble.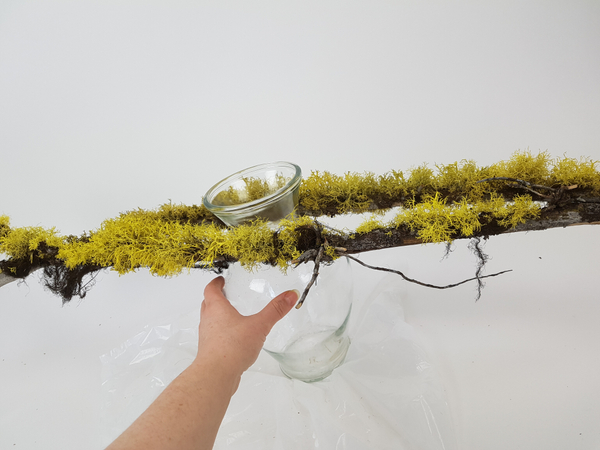 Wiggle the vase so that the branches settle into position.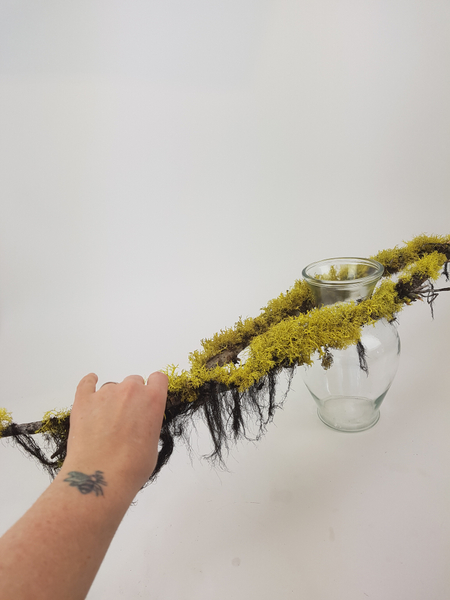 Spritz the lichen branches with water to perk it up. You can also preposition and fluff it out with a wooden skewer.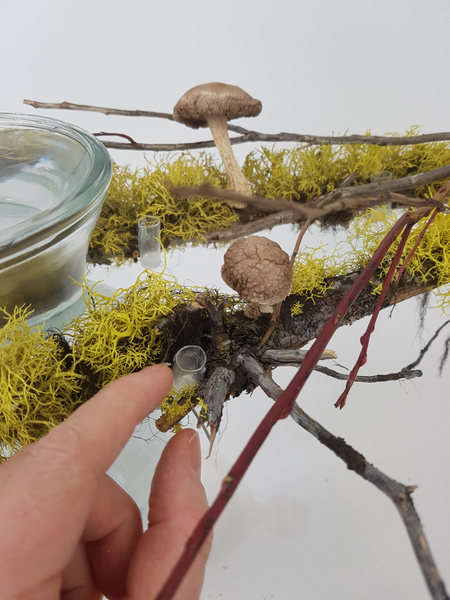 Add your design details. For my design I glued in a few drinking straw water tubes (see below for detailed instructions) and a few dried mushrooms (see the Tutorial below for detailed instructions).
I also added a few twigs just resting over the opening of the vase...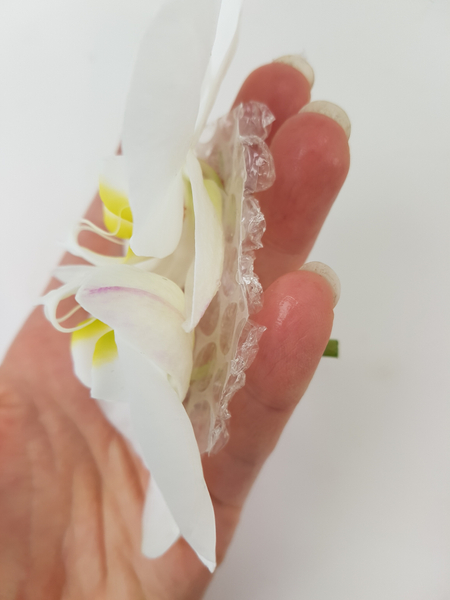 To point inward towards the focal point: the orchids floating on their bubble wrap raft.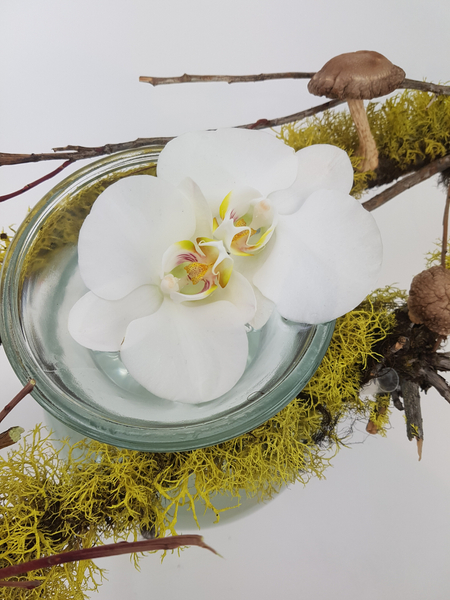 Flowers float in water, they just don't float on water. For that they need a little bit of help. Floating flowers on a tiny bubble wrap skirt creates a raft that prevents water from seeping through the petals and weighing the flowers down. It also helps the flowers last longer because only the stem-ends are in water.
See the Tutorial below for more detailed instructions on how to craft a bubble wrap skirt to float flowers.

Design note: For my design I wanted the flowers to barely peek over the rim of the vase. Adjust the water level so that it just, just not spill over with a syringe and tube. See the Tutorials below for detailed instructions on how I make the syringe with tube.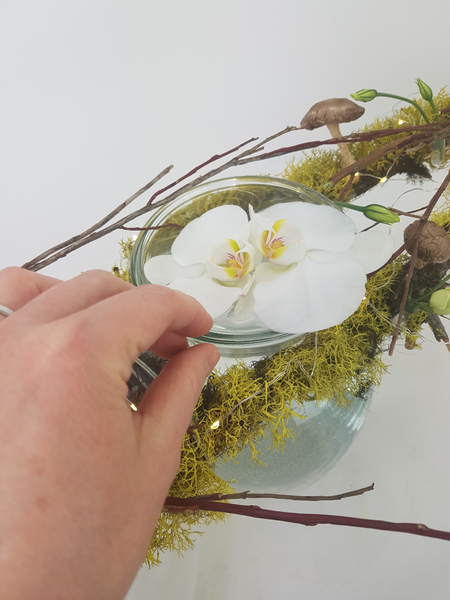 Lastly I added the battery operated lights. Secure the battery pocket right next to the vase to balance on the wire. You can see the battery pocket if you look just behind my hand in the picture.
Sign up for my weekly newsletter
Every week I add a new design with related tutorials. Be sure to subscribe to receive an email notification with design inspiration.