My Creative Workbook
Christine de Beer - effortless floral craftsman
Sometimes the best way to hide something in your design is right in the open... so I simply hang the battery behind the biggest flower. Make sure you position the battery pack in such a way that it can be replaced when needed.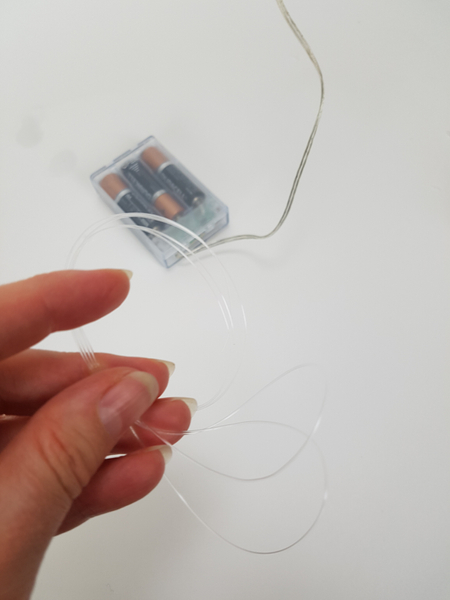 Cut the fishing line. You will need two pieces, slightly longer than you think you might need. Find the mid point.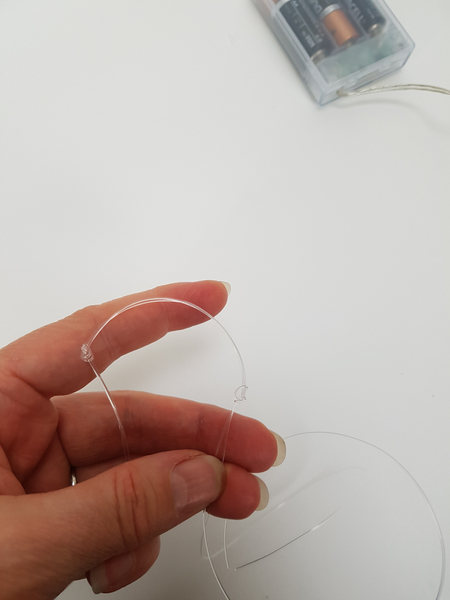 Knot the line on both sides from the mid point.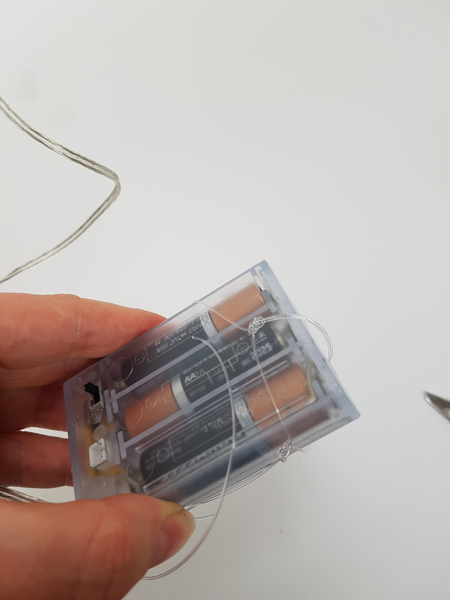 Split the line and slip the battery pack into the gap. Knot the line again, this time the split partners.
If this is a bit confusing have a look at my detailed instructions for Macrame inspired hanging vases. See the Tutorial below.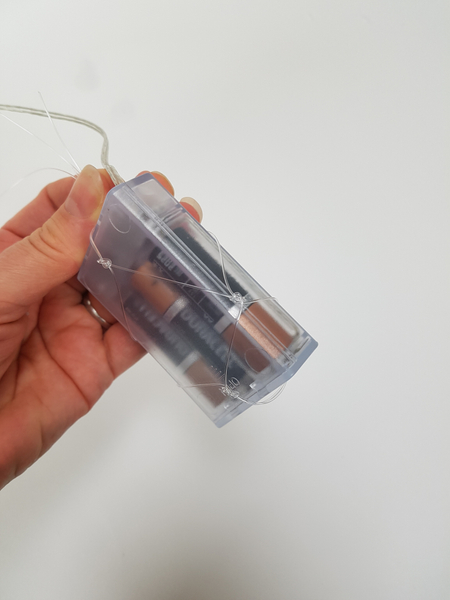 Split the line again and knot. The battery pack is now snug in the line holder and can be hanged behind the design.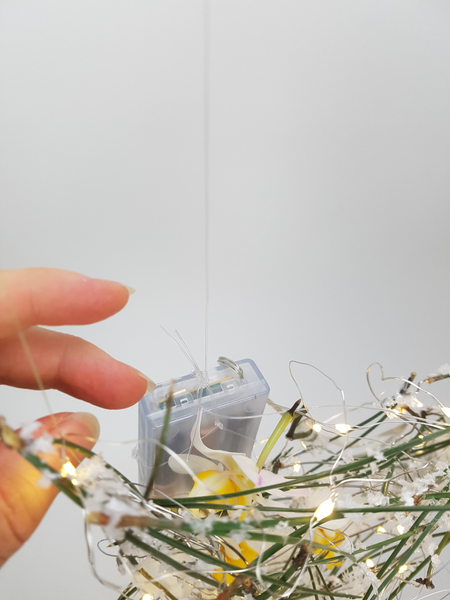 Carefully adjust the line.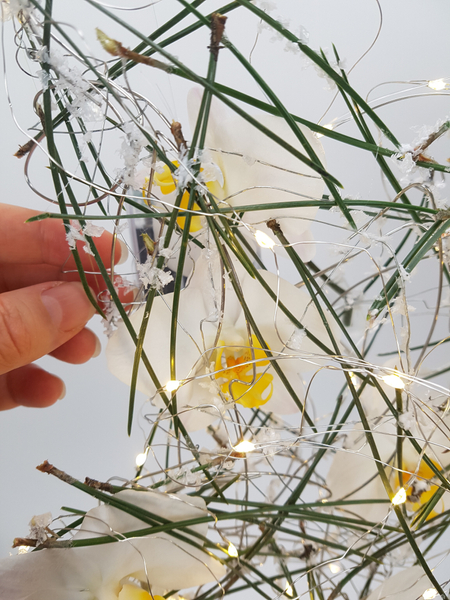 So that it all but disappears behind the biggest flower
Sign up for my weekly newsletter
Every week I add a new design with related tutorials. Be sure to subscribe to receive an email notification with design inspiration.