My Creative Workbook
Christine de Beer - effortless floral craftsman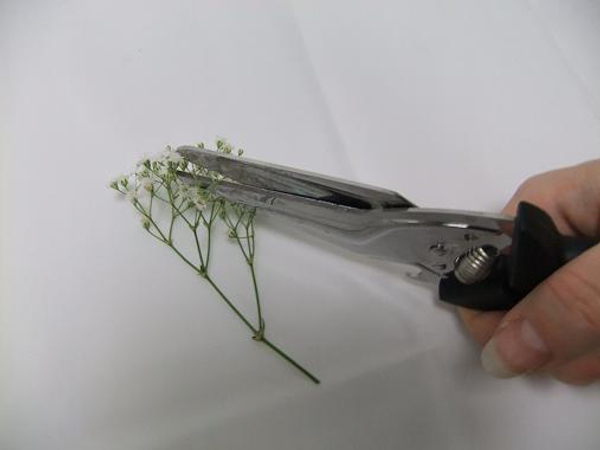 Set aside a few of the most perfect gypsophila stems. Snip the rest of the gypsophila flowers from their stems.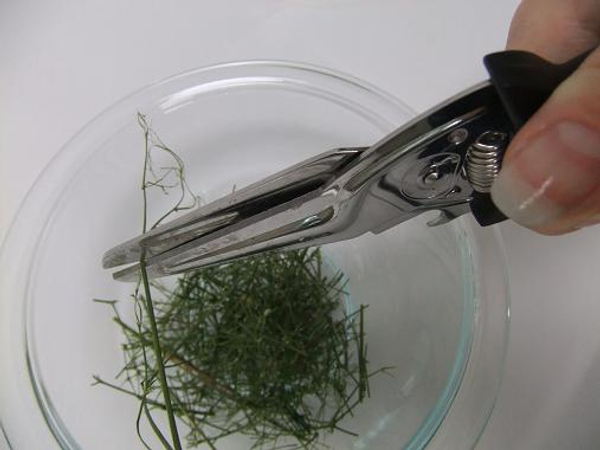 Cut the gypsophila stems into tiny stick pieces.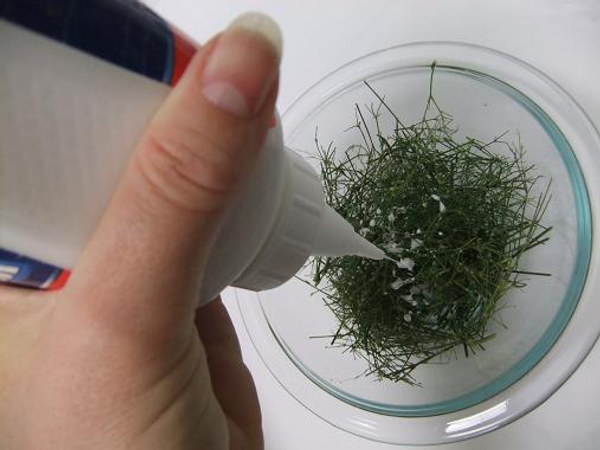 Pour wood glue over the sticks.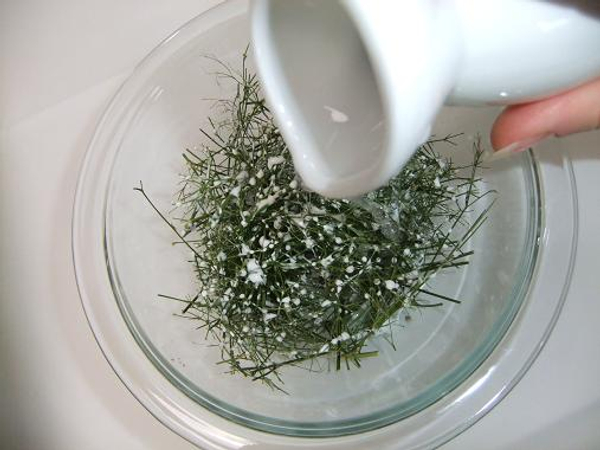 Thin the glue with warm water.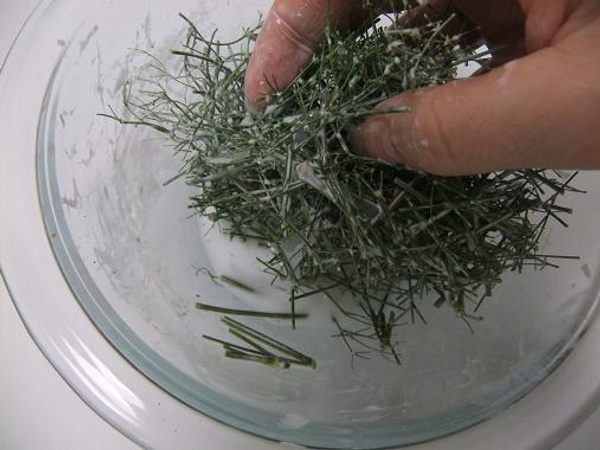 Mix the glue, sticks and water.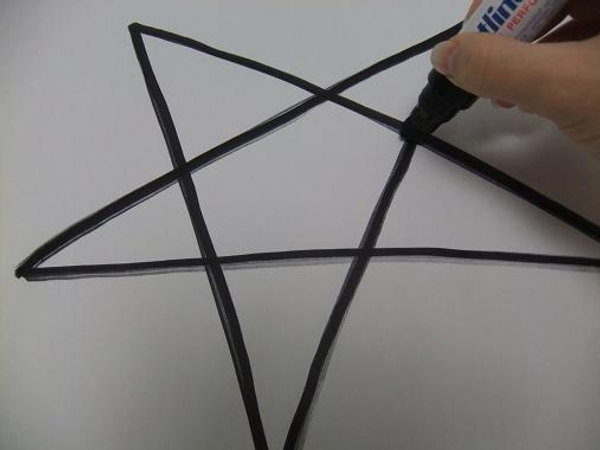 Draw the star shape on cardboard with a marker.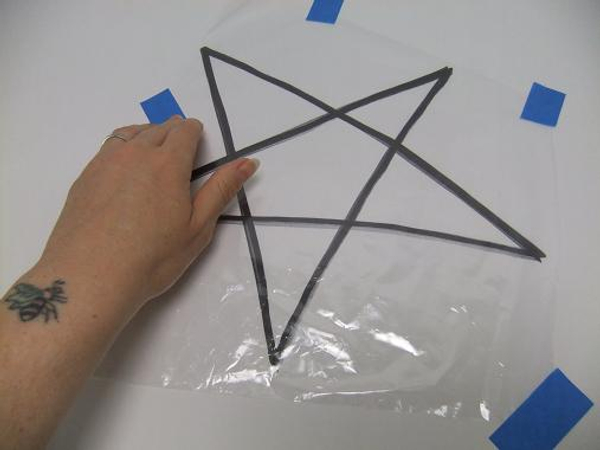 Tape clear plastic over the star drawing.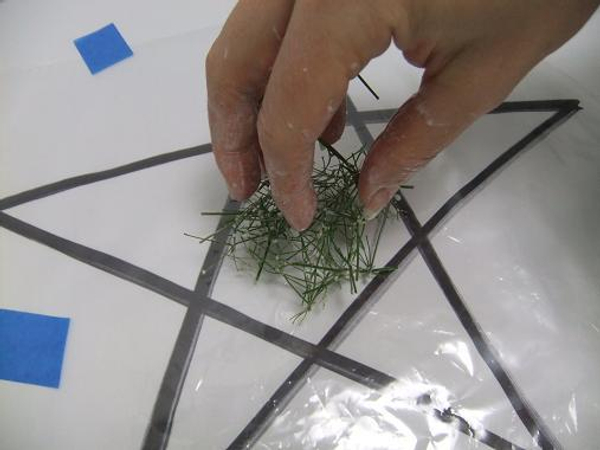 Place the sticky mixture on the plastic star.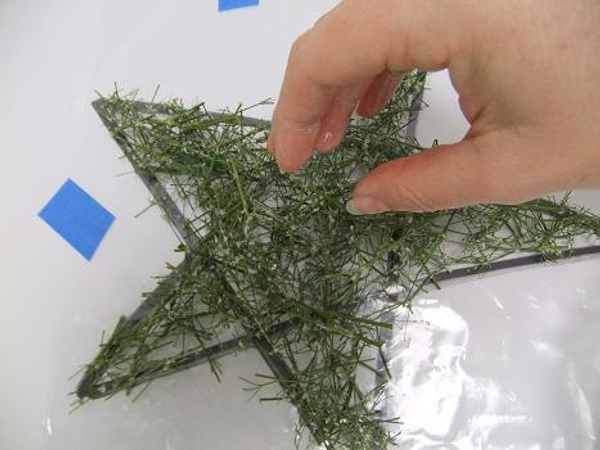 Keep the sticks light and airy, do not press flat. Add the sticks in layers to create a see-through veil.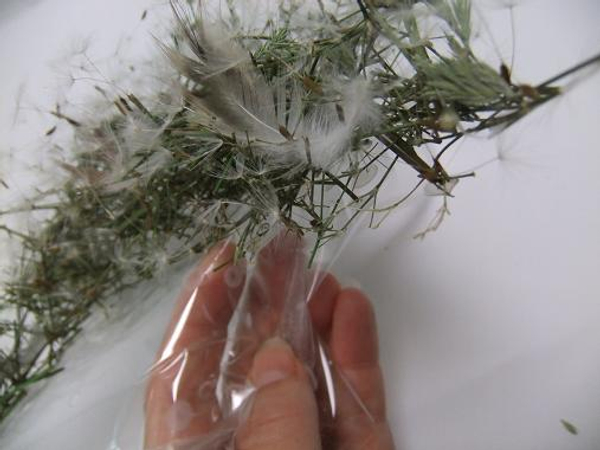 Dip dandelion seeds (not the fluffy side) and small white feathers into the glue and balance them on the twigs. Let the star dry over night. Remove the plastic when dry.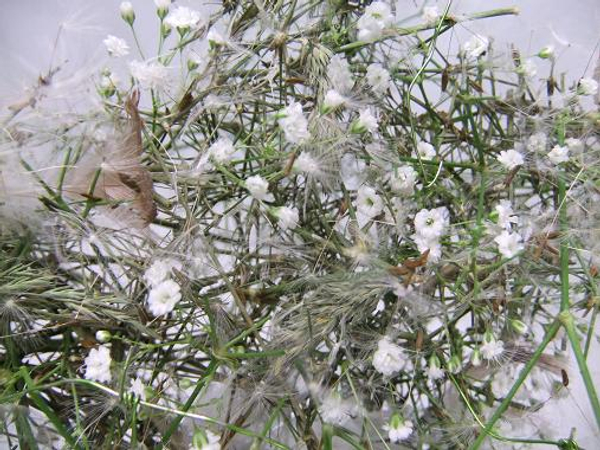 Add a few long stems of white gypsophila flowers and grass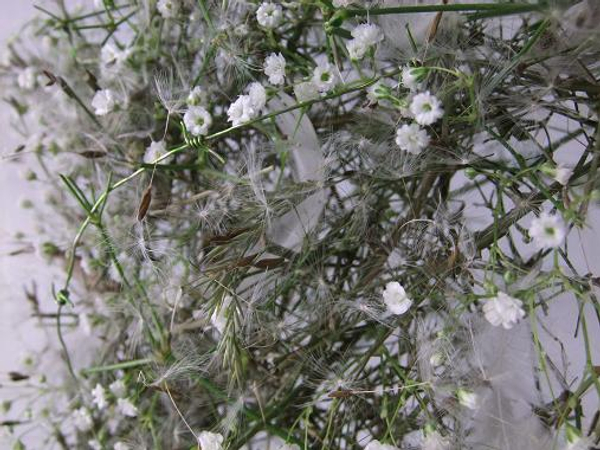 and a spiky barbed wire (see Tutorial below) for contrast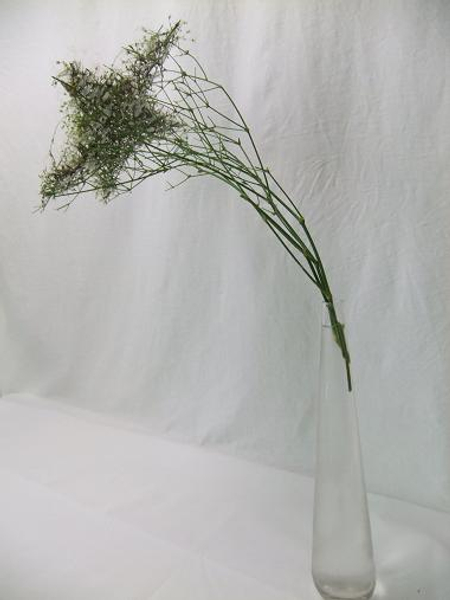 Back of the design: Weave the long Gypsophila stems and place in a vase
The gyp will dry beautifully and the grass will become even more fluffy over time.
Sign up for my weekly newsletter
Every week I add a new design with related tutorials. Be sure to subscribe to receive an email notification with design inspiration.