My Creative Workbook
Christine de Beer - effortless floral craftsman
Craft a sturdy "that should be impossible" grid to support even heavier flowers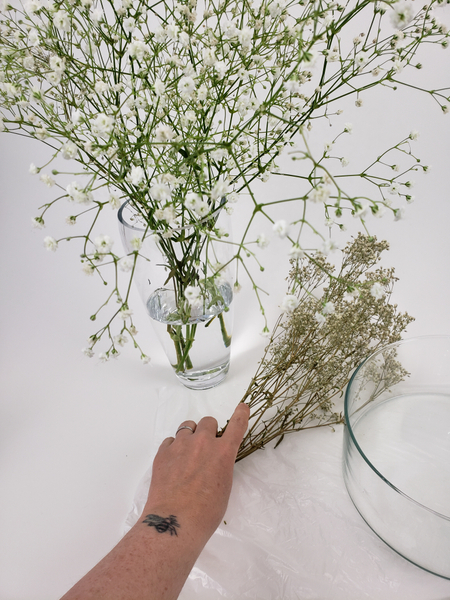 For this design I am using a bunch of dried gyp to keep the fresh gyp perfectly in place.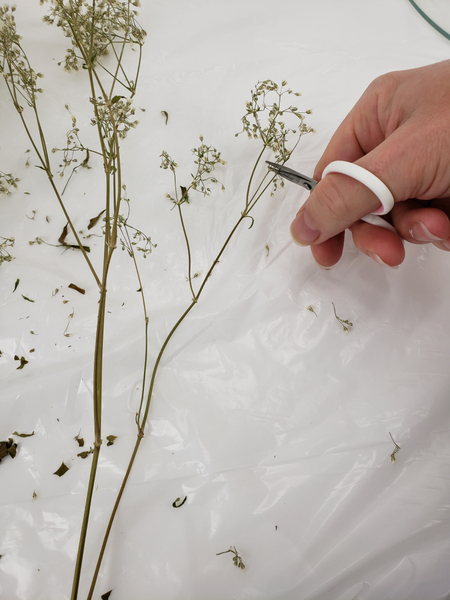 Snip away all the dried flowers...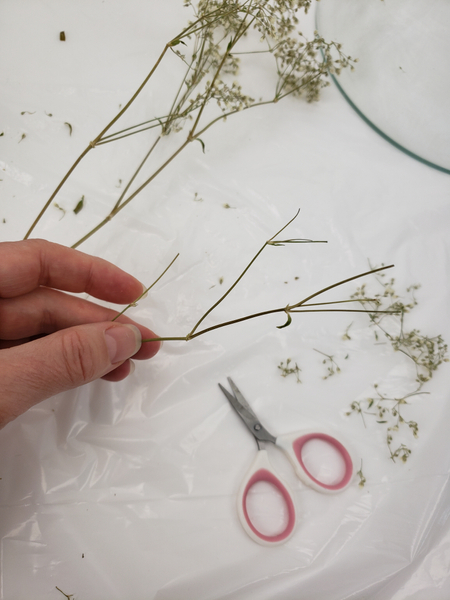 ... So that you have clean and dry stems to design with.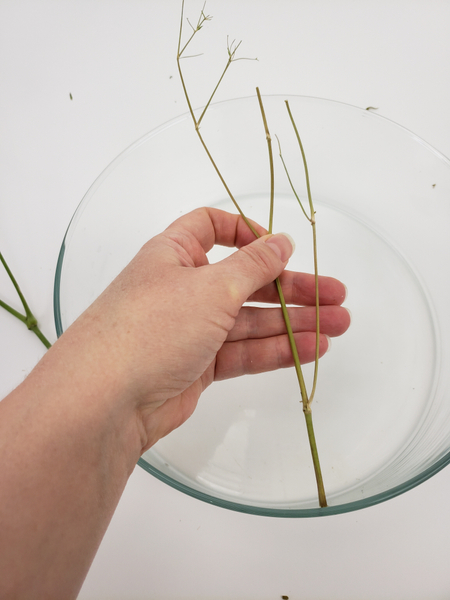 Cut the first stem to fit snugly inside the container.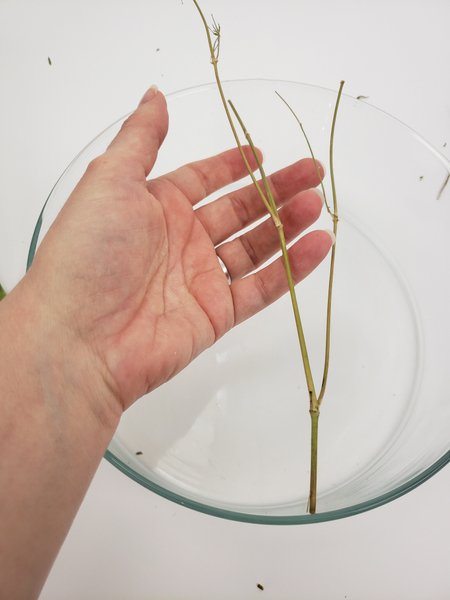 Make sure the stem kicks firmly against the side... but high enough to be above the waterline.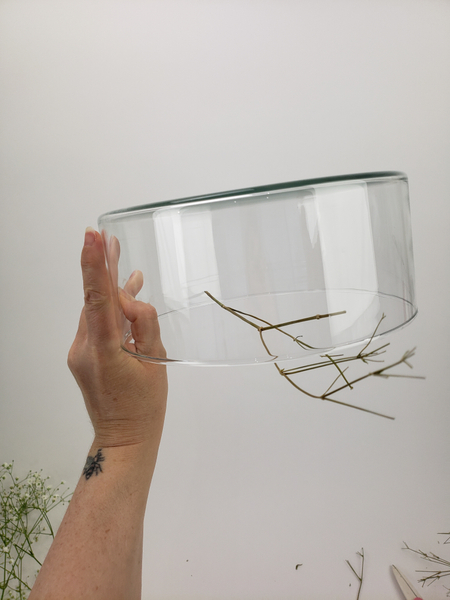 Tip the container to make sure the stem is secure... this is probably the most important step in the entire design.
Newsletter subscribers: This week I have a special tip for you about starting off your design on the right foot. Make sure you are subscribed to my weekly notification emails and join the conversation.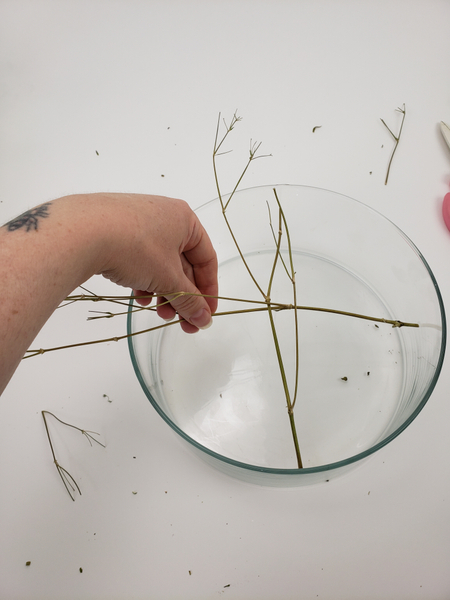 Add the second stem to cross over the first one.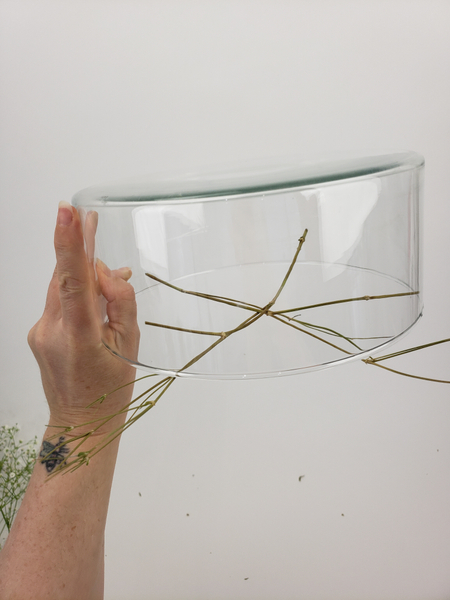 Turn the container over again to make sure the stems are secure.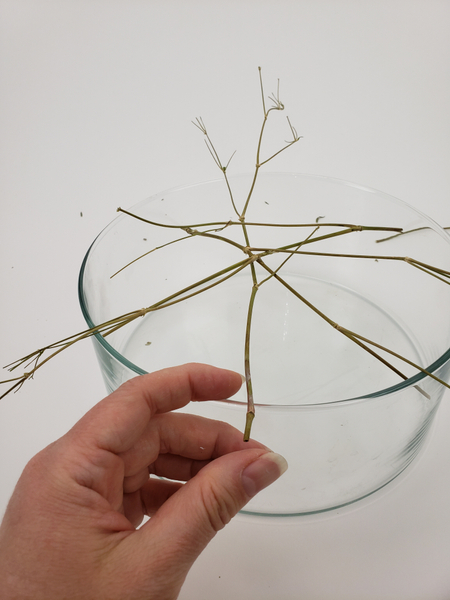 Weave another stem into the container...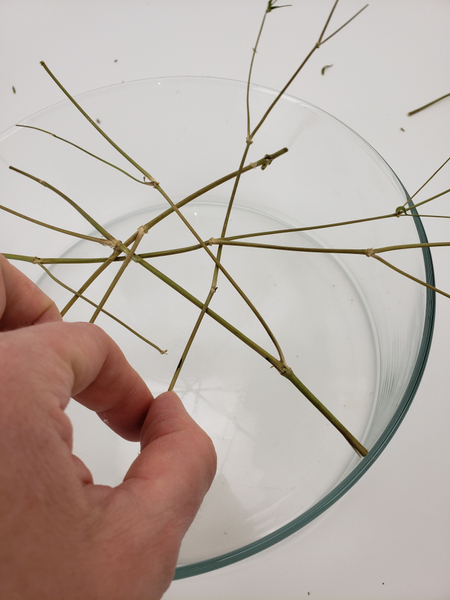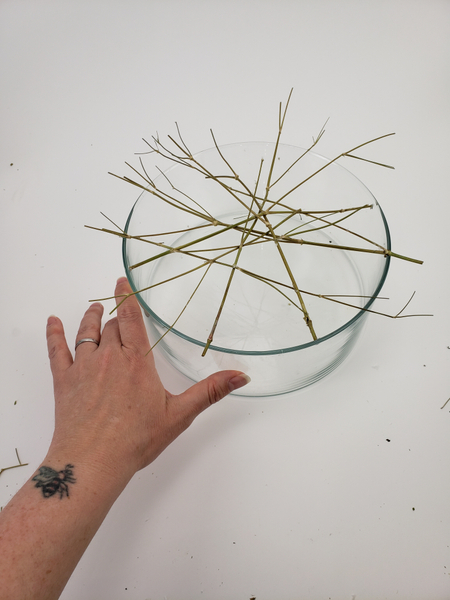 To create a secure grid over the container.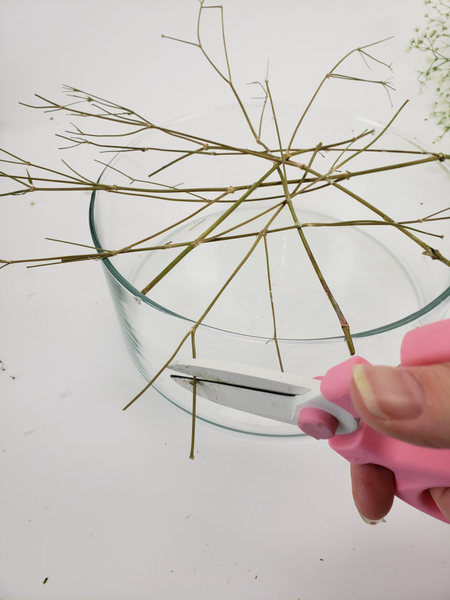 Cut away the stems sticking out over the edge.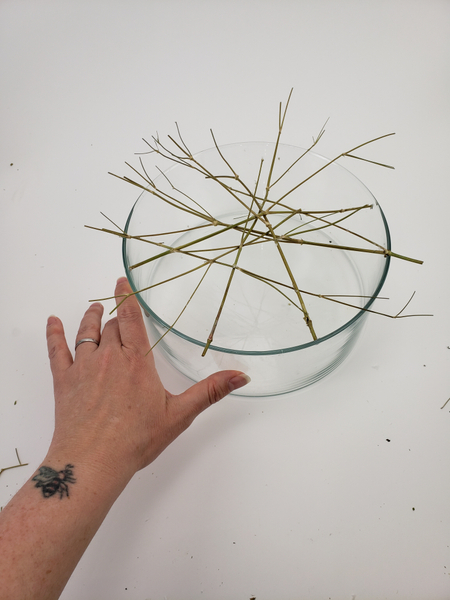 The grid is now ready to design with.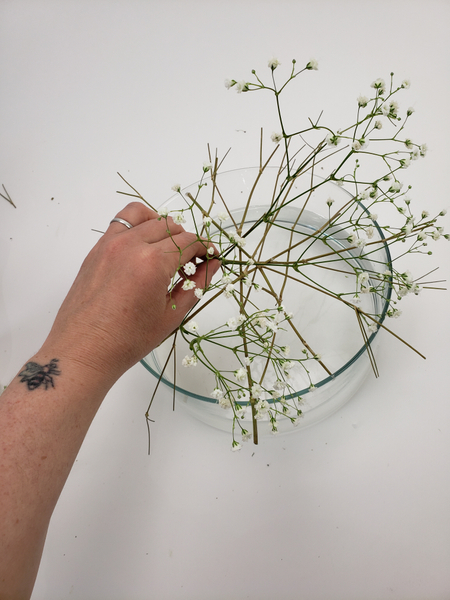 Place your flower stems so that it is supported by the grid.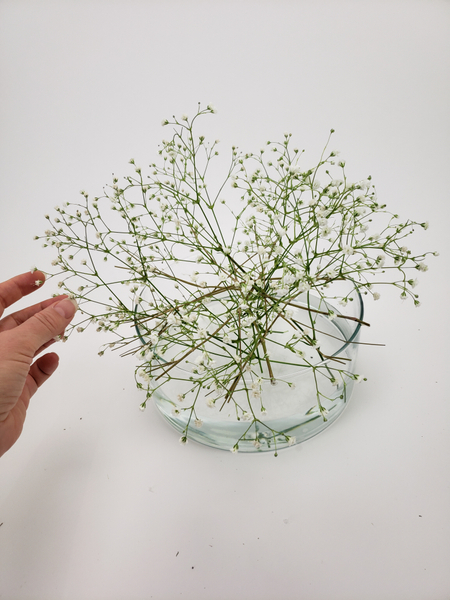 And fluff out the gyp so that it is in a haze all around the container.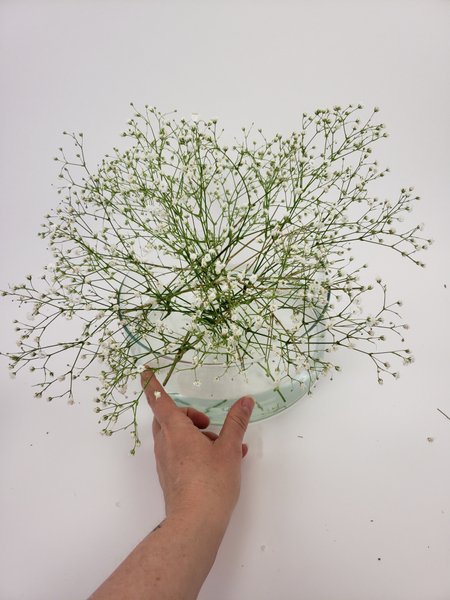 Creating a light and fluffy shape...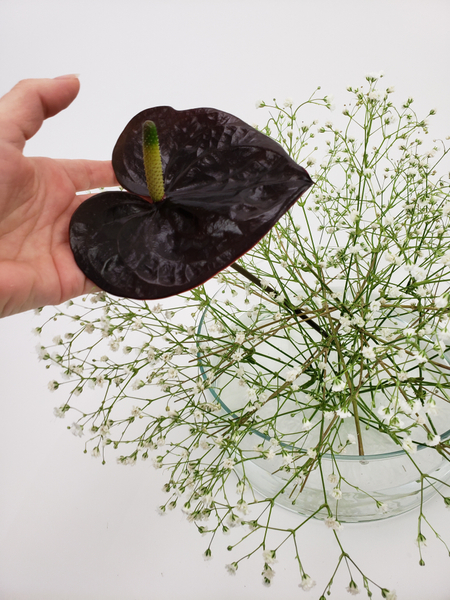 Have a careful look at the grid to find a stable support for any heavier flowers. The grid will support the flowers in angles that would be impossible to do without it.
Book readers: turn to page 161 for a fun 3D version of this design... where I used a flat (similar to this one) twig grid to conceal a Kenzan and then a half ball shaped grid over that to support additional flower stems.
Sign up for my weekly newsletter
Every week I add a new design with related tutorials. Be sure to subscribe to receive an email notification with design inspiration.