My Creative Workbook
Christine de Beer - effortless floral craftsman
Intimate Dinner For Two- Table Setting Competition Class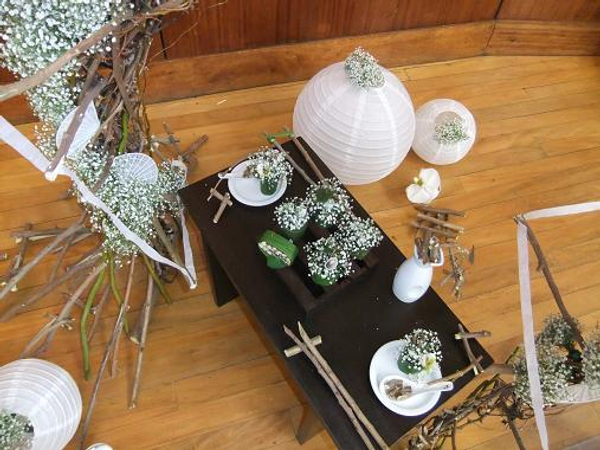 Floral Sushi- engagement dinner for two Competition Design. Helderberg Flower Club: Floral Fantasy, South Africa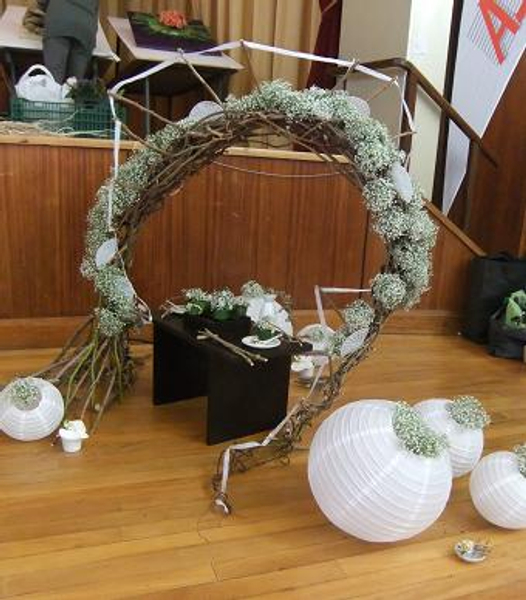 I decided to create an over-the -table design for my intimate dinner. 7 Large vine wreaths, bend open and then woven together, create an arch over the table.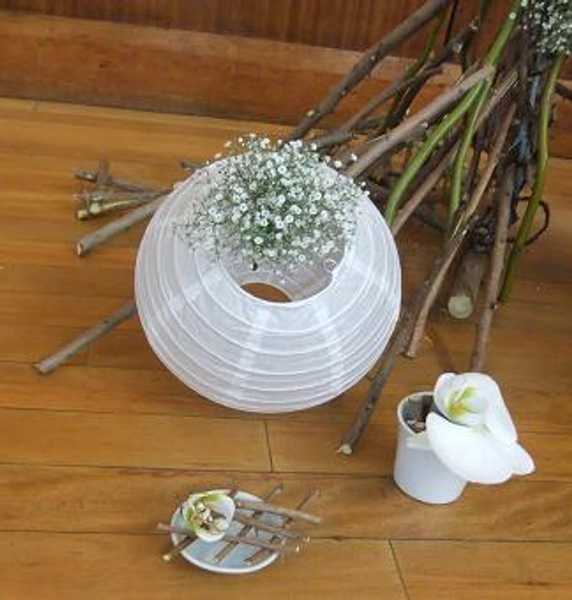 Paper lanterns serve as fantasy cushions.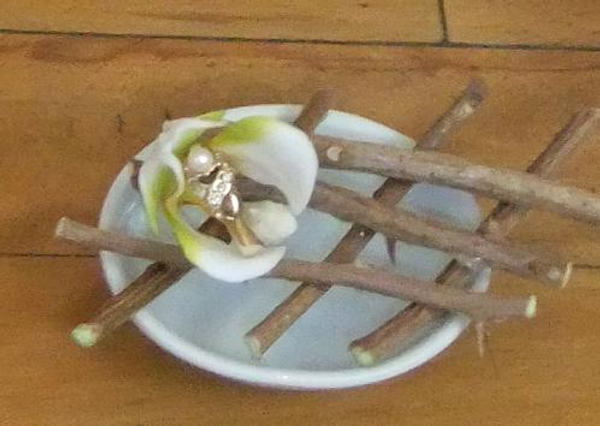 An engagement ring was tucked into the mouth of a Phalaenopsis Orchid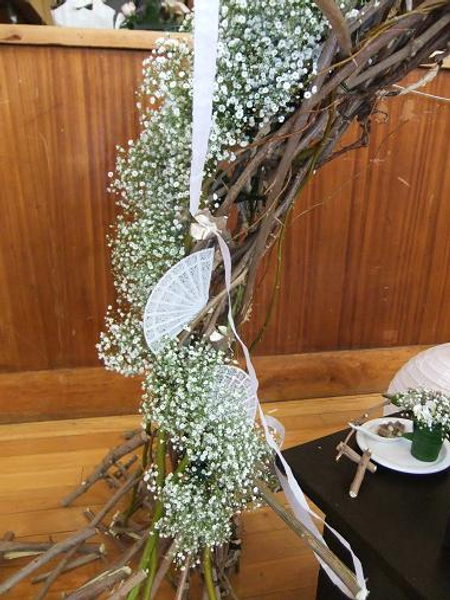 I used the Ikebana technique Hana Kubari everywhere in the design. It is how I attached the woven arch to the table and also how I attached twigs to the arch for the paper ribbon and the tumbling twig garlands to the spoons.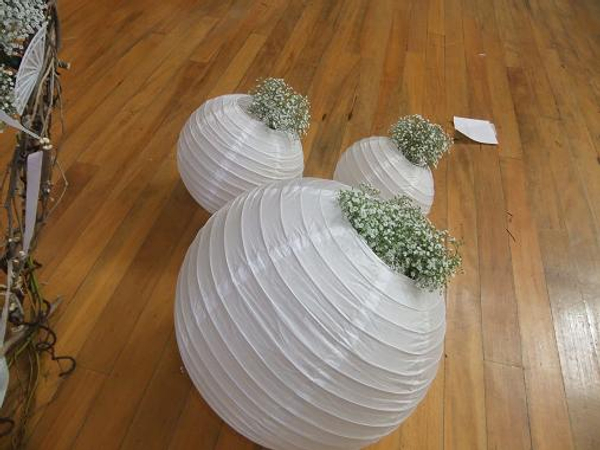 I used masses of gypsophila (devided into small bunches and tucked into test tubes for water) to create a light and airy feeling.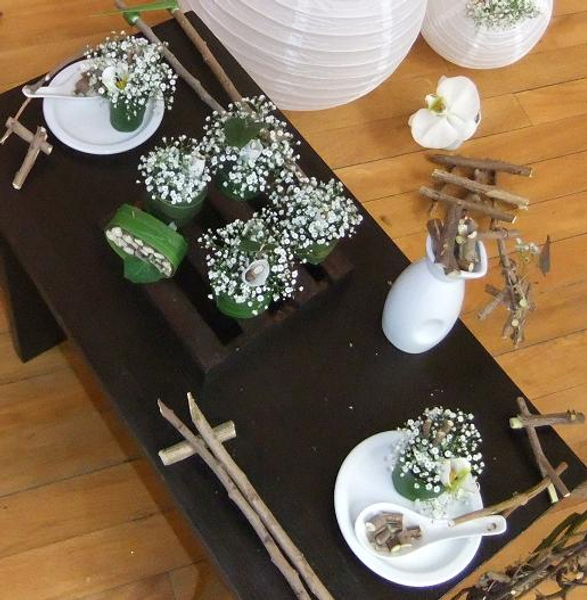 The sushi, chopsticks and design details are made from gypsophila, orchid petals and vine twigs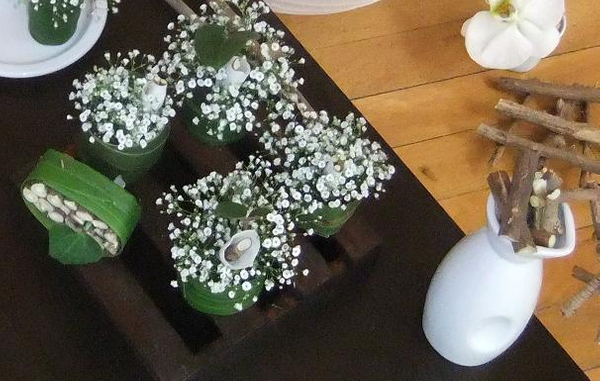 A small wooden platter for the Floral Sushi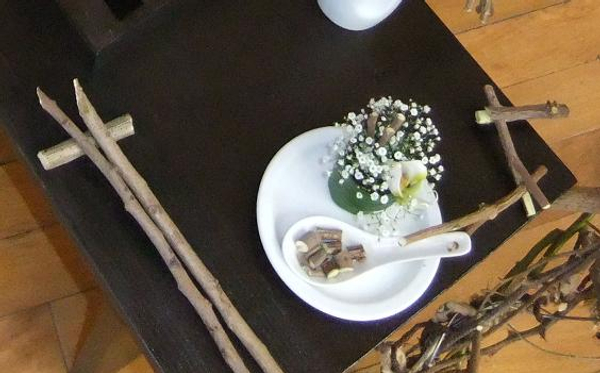 It is great to design for a Floral Fantasy. It does not have to be functional and you can stretch your idea to the fullest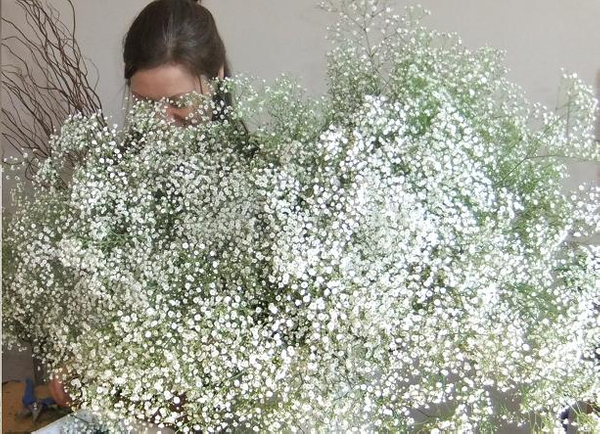 Design note: This was taken while preparing the competition design. The gypsophila in the picture is just over half the amount that I used!
Sign up for my weekly newsletter
Every week I add a new design with related tutorials. Be sure to subscribe to receive an email notification with design inspiration.