My Creative Workbook
Christine de Beer - effortless floral craftsman
Stem line-up
21 February 2018

and more
Komiwara is a classic and traditional Ikebana technique used in a Rikka design. Designers would usually bundle straw to keep the flowers in place. For more detailed instructions on how to fill a container with snippets see the Tutorials below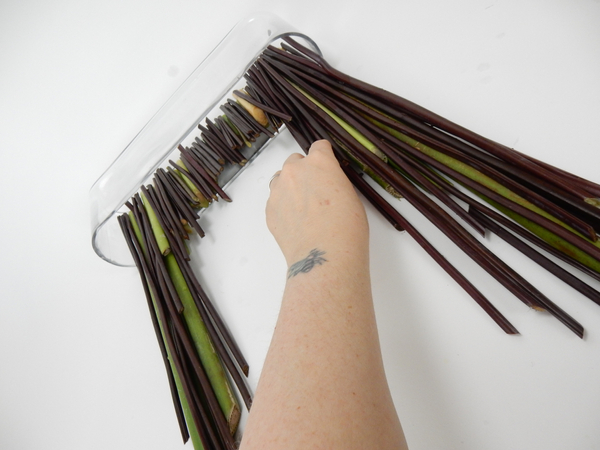 Place a container on it's side on a working surface and fill it with twig and stem snippets.
For my design I used heliconia stems and fiddle head fern stems.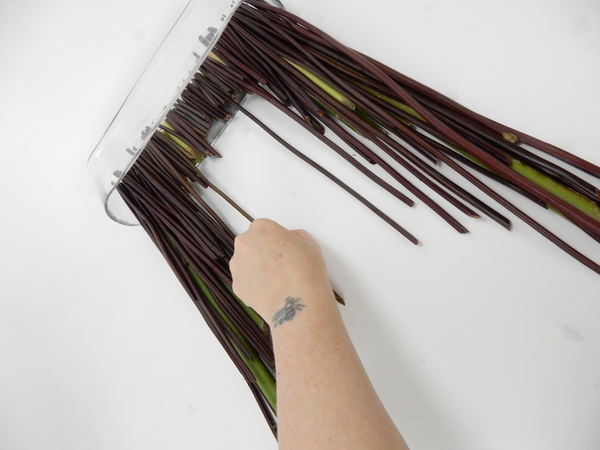 Alternate between the two coloured stems and set it down in the basic pattern you want it in when you turn the container upright.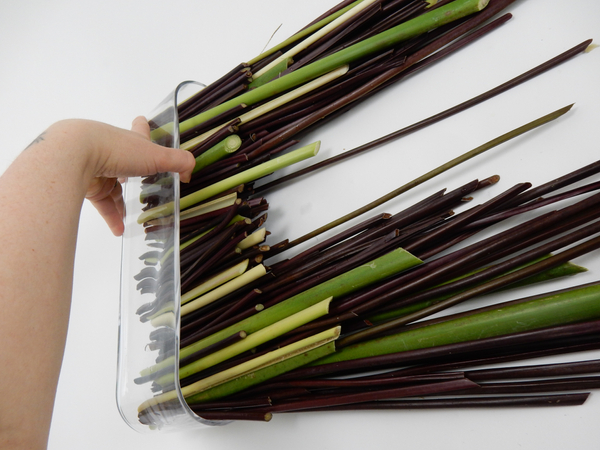 When the container is filled with stems lift it upright.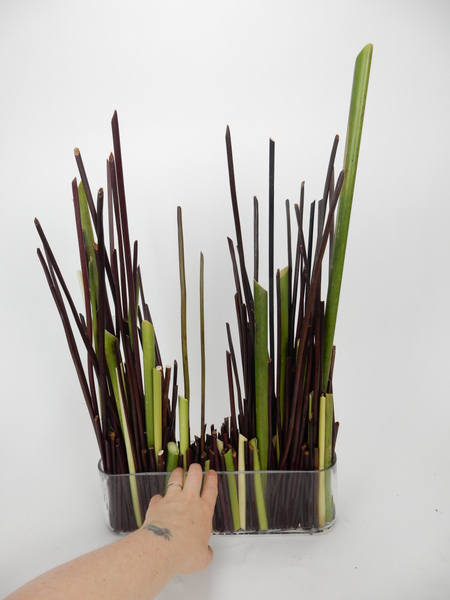 Move the stems around to create your basic design and let the stems settle in place.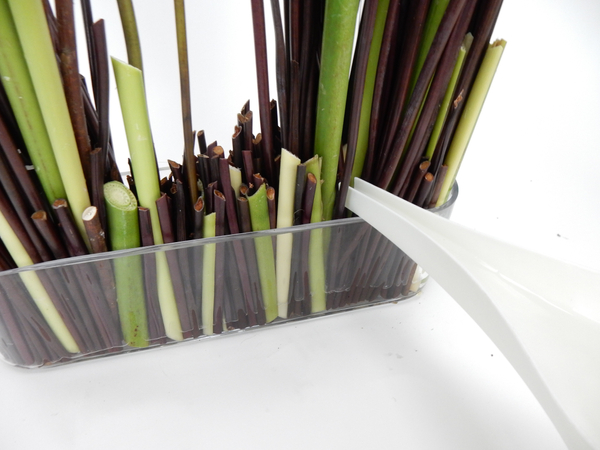 Fill the container with water.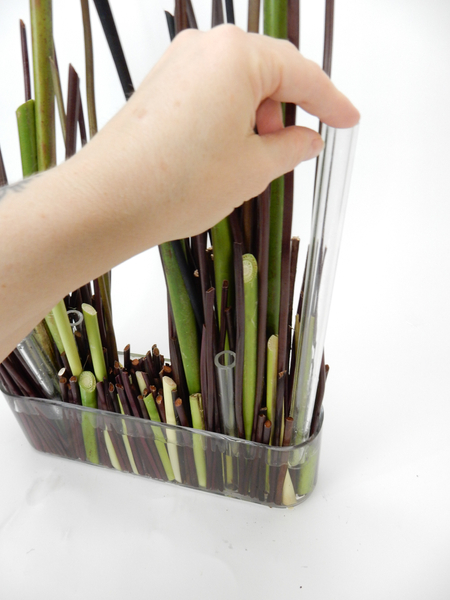 Add more stem if required. For my design I added a few clear acrylic tubes for visual interest.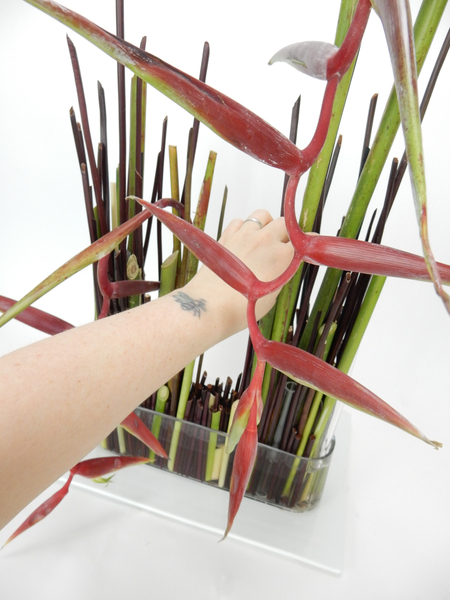 Place the heliconia stems. Make sure there is enough water in the container to keep the flowers hydrated.
Sign up for my weekly newsletter
Every week I add a new design with related tutorials. Be sure to subscribe to receive an email notification with design inspiration.