My Creative Workbook
Christine de Beer - effortless floral craftsman
Two vase, two level Phormium snippets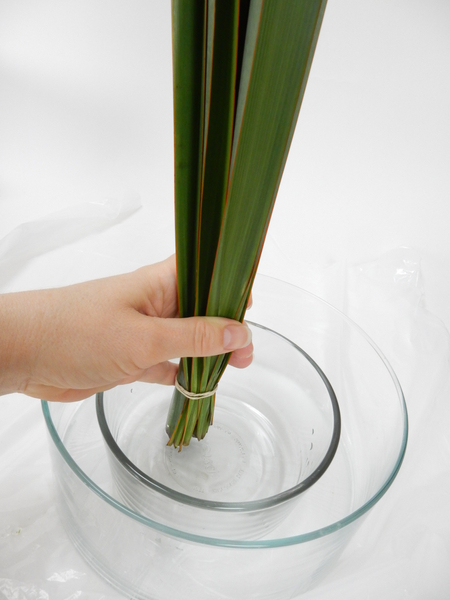 Fit two vases into each other and measure the flax. The inside lower level gets the hard, spongy part of the flax and the slightly taller level gets the part that starts to flair open.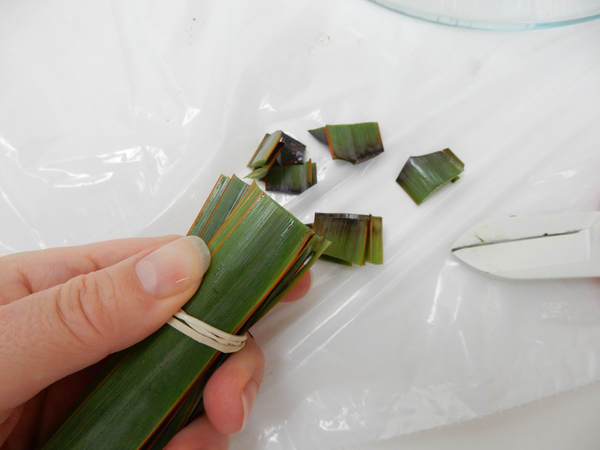 Snip away any damaged bits as you would when you condition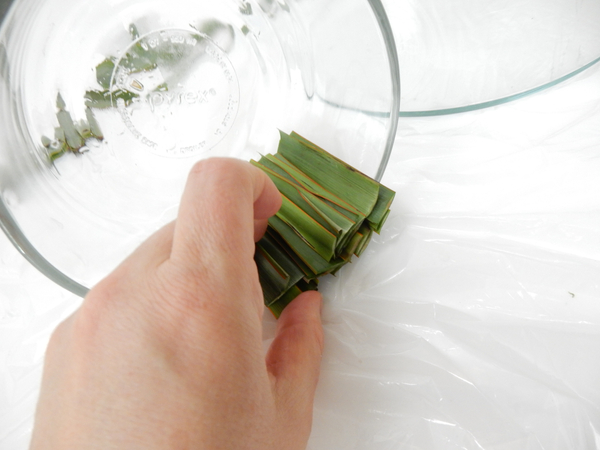 Set the vase on its side and slip in the snippets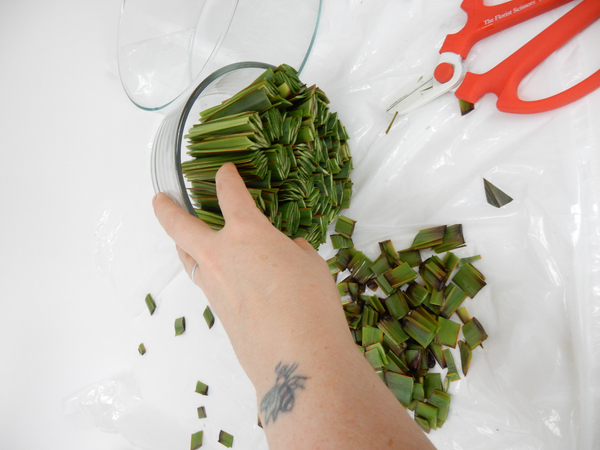 Stack the container until almost completely full
Slowly lift up the vase and set it in the bigger vase.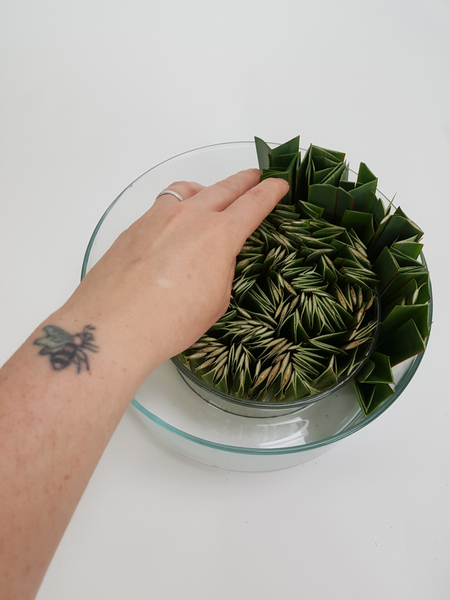 Cut the next section from the flax, just above the section used for the inside container. Slip the flax between the two layers of glass to stand upright.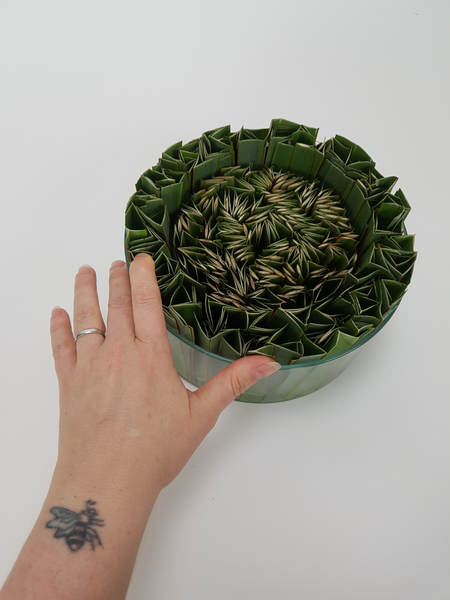 Once the snippets are ready to design with fill both containers with water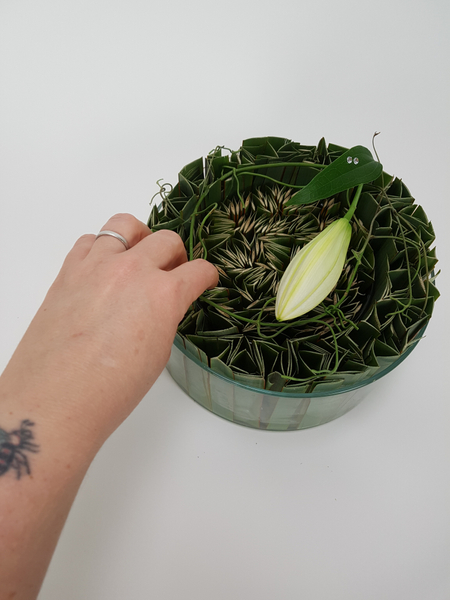 Add the fresh floral material
Sign up for my weekly newsletter
Every week I add a new design with related tutorials. Be sure to subscribe to receive an email notification with design inspiration.