My Creative Workbook
Christine de Beer - effortless floral craftsman
Roll hundreds (yes! hundreds) of autumn leaves so create a natural, upright flower frog
I wanted my rolled leaves to be the exact same size so that the shape of the calla lilies really attract all the attention.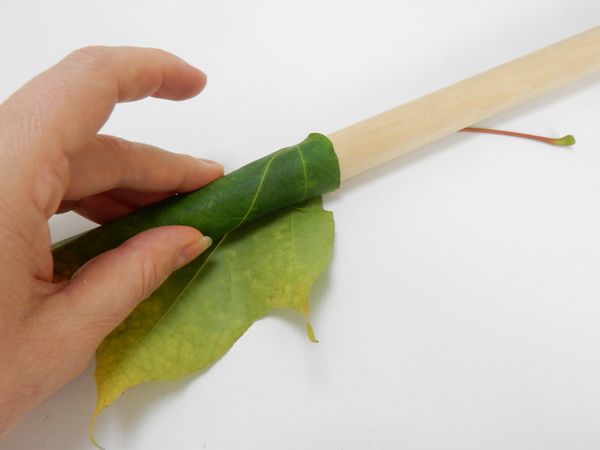 Roll an autumn leaf around a thick dowel stick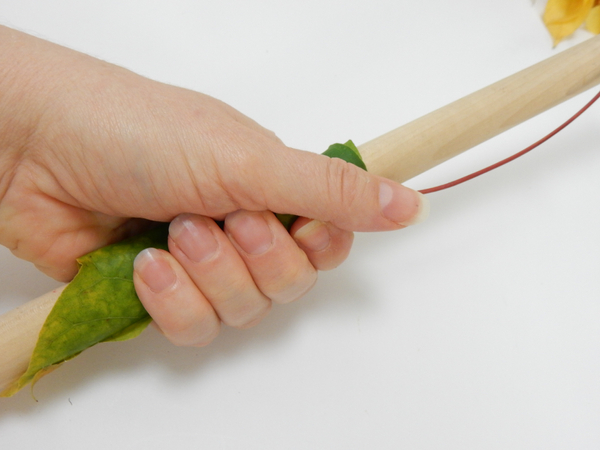 Glue the leaf with a small drop of floral adhesive. Hold the leaf in place for a few seconds to make sure the glue sets.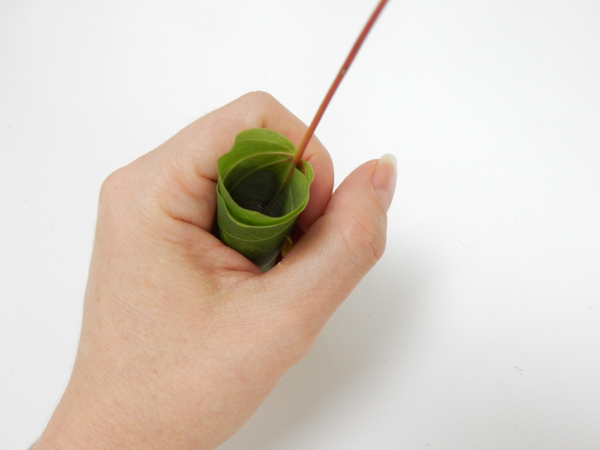 Loosen your grip and slip the leaf from the dowel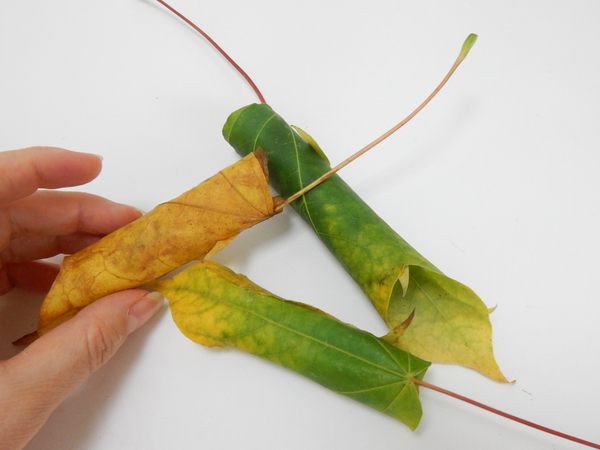 Roll a few more fall leaves...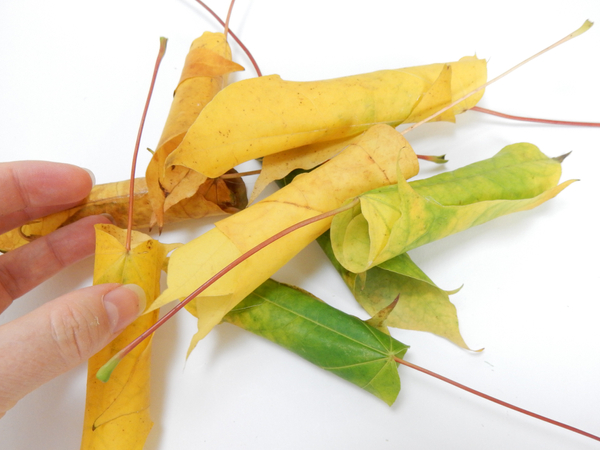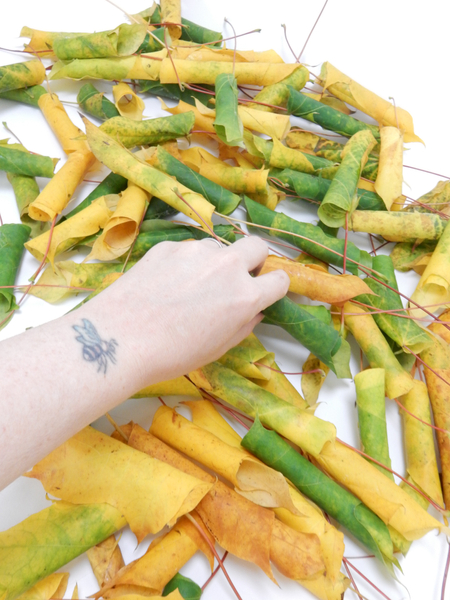 I rolled 500 autumn leaves to stand upright in my large container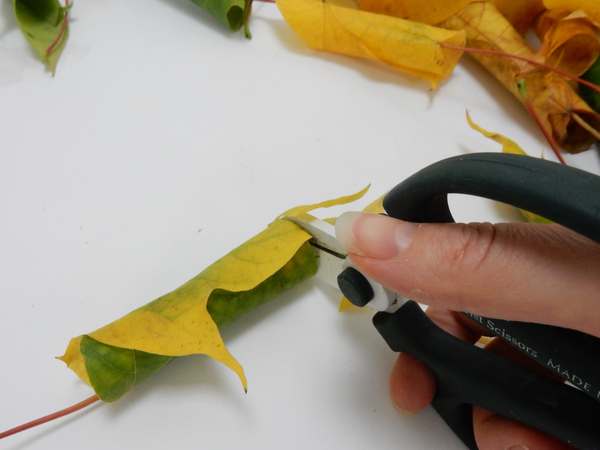 Cut the leaf so that it stands flat in the water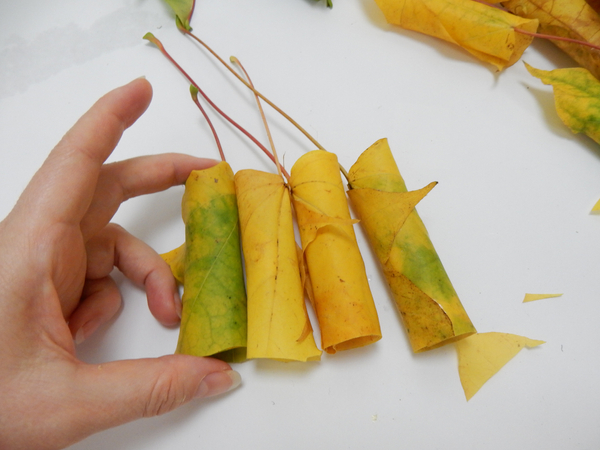 Make sure all the leaves are approximately the same size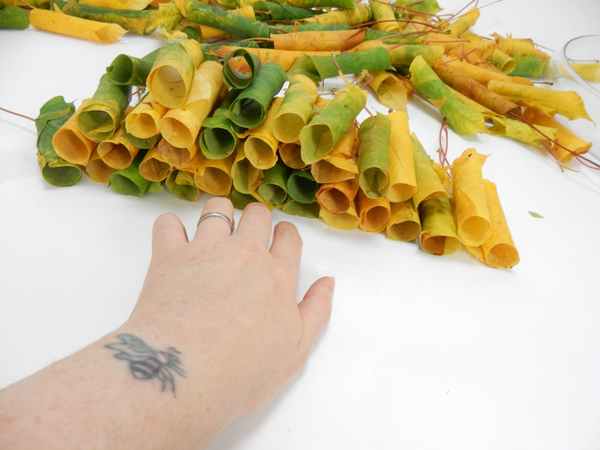 Keep the stem part of the leaf so that it can add a contrasting randomness to the design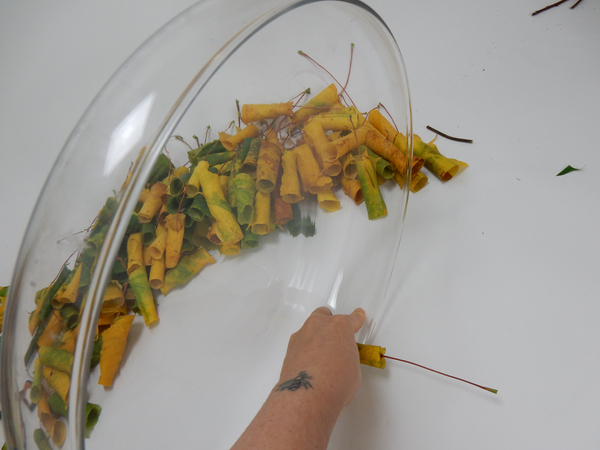 Place the container on its side and let the first leaf rest on the side of the container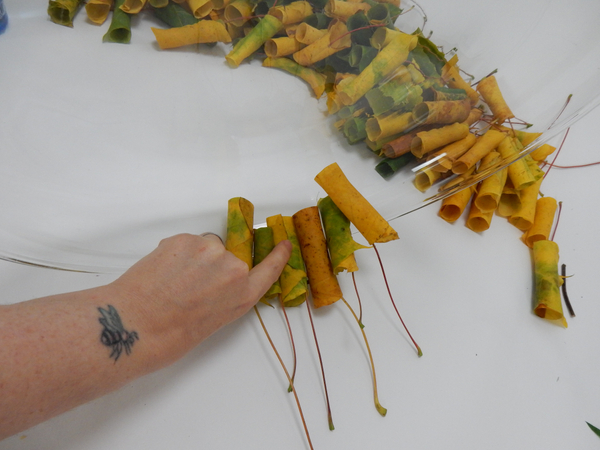 Start to stack the autumn leaves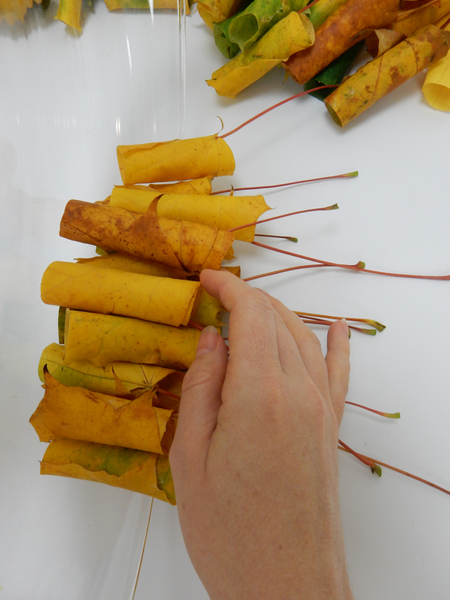 Place the cut side in the container...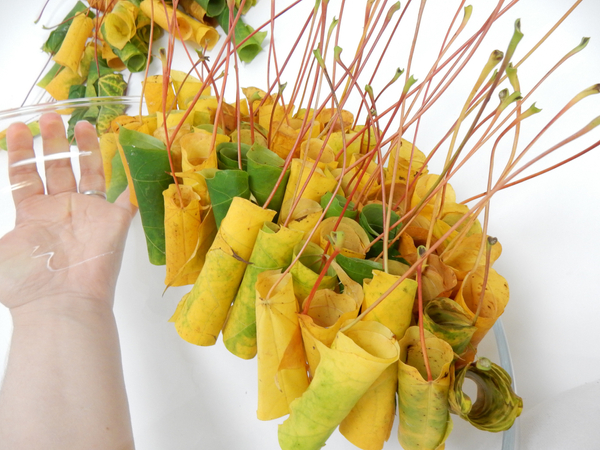 As the container fills up with stacked leaves you can gradually lesson the angle at which it is held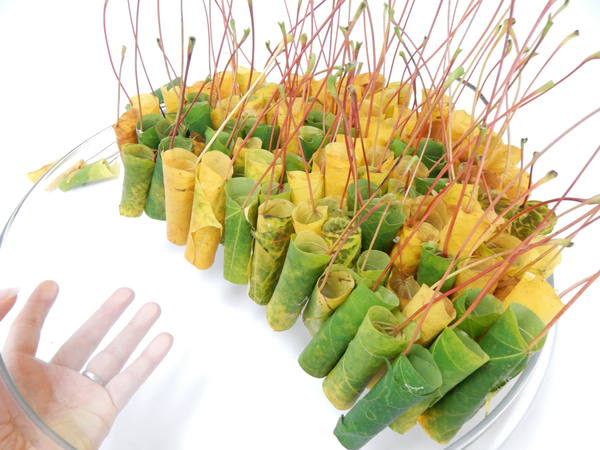 I wanted my leaf colours to be random and just kept that in mind as I stacked the leaves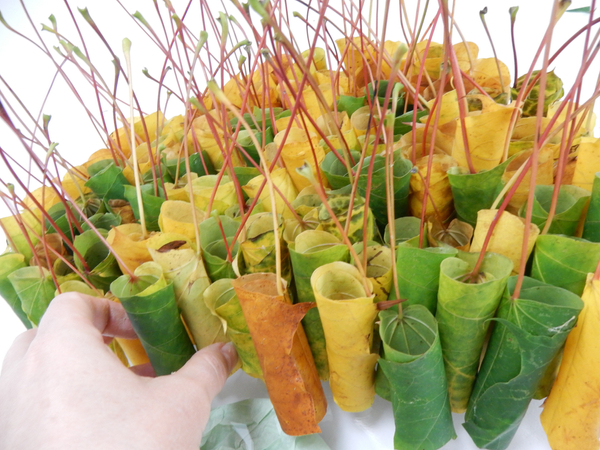 Add the last few leaves to fill the container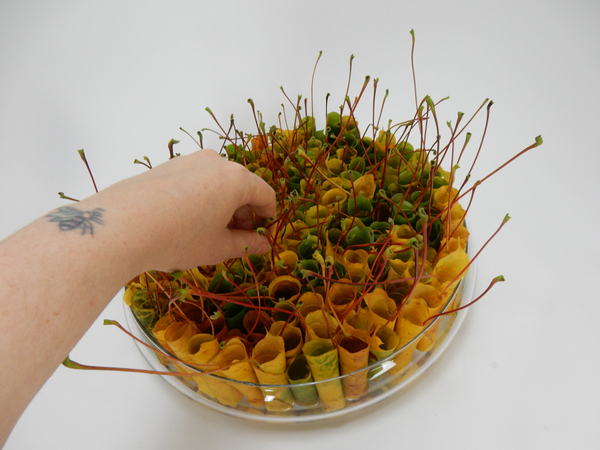 Space out the leaves so that it is snug and fill the container with about 1cm of water. Add the calla lilies.
Sign up for my weekly newsletter
Every week I add a new design with related tutorials. Be sure to subscribe to receive an email notification with design inspiration.