My Creative Workbook
Christine de Beer - effortless floral craftsman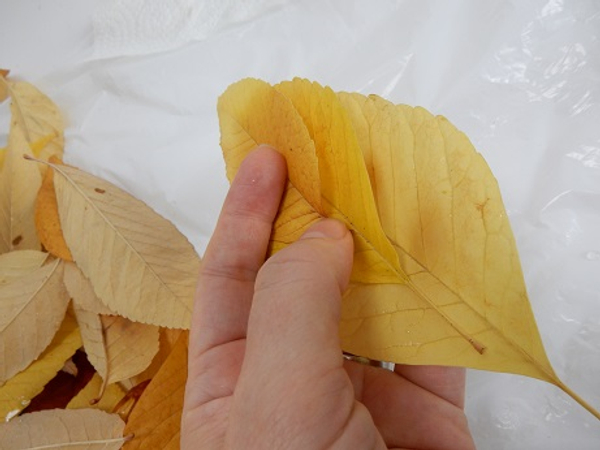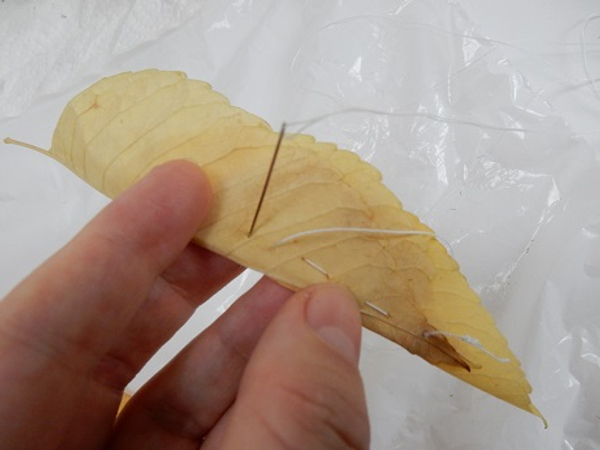 Fold the leaves over and stitch together with a needle and thread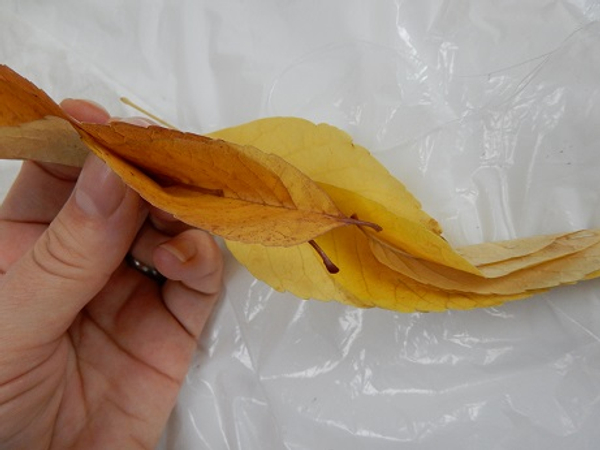 Stack and fold three more leaves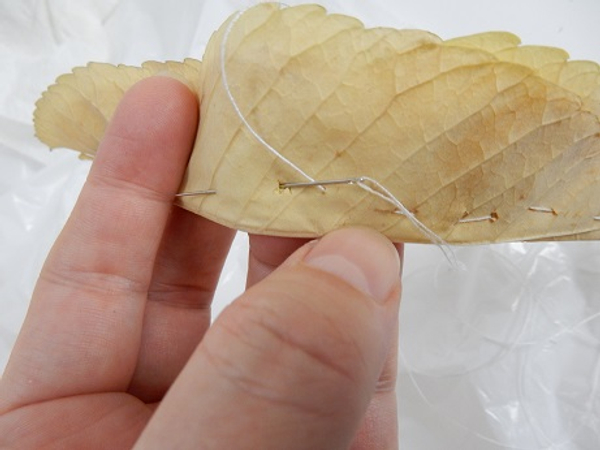 Nestle them in the first three leaves and stitch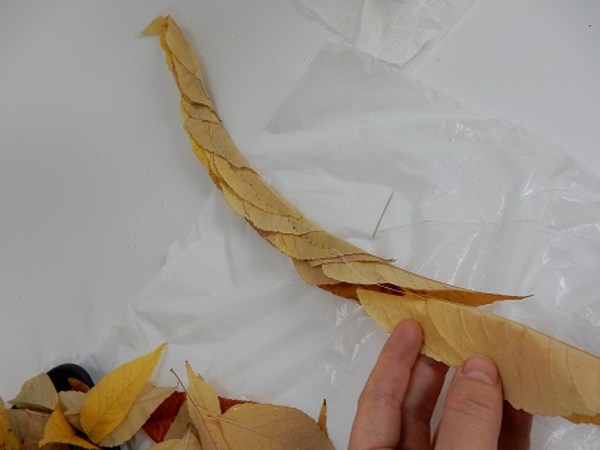 Keep nestling in leaves and stitching them together to create a long garland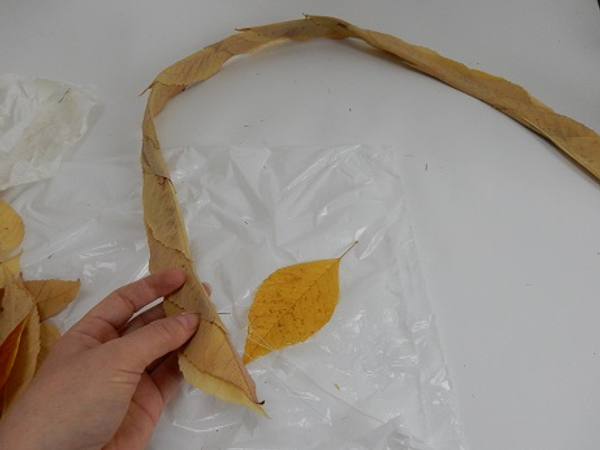 You will need quite a long garland for this design so keep going.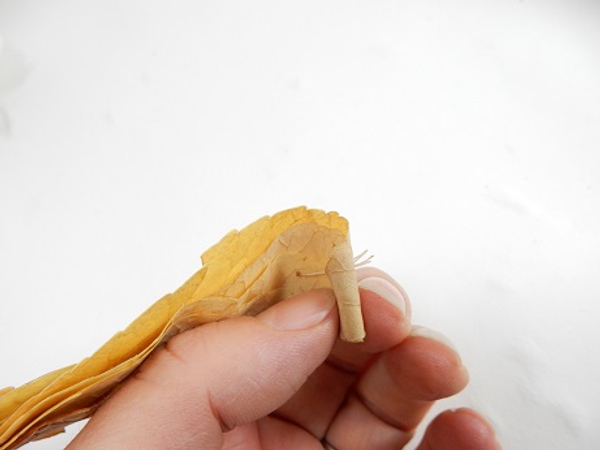 Start to roll the garland.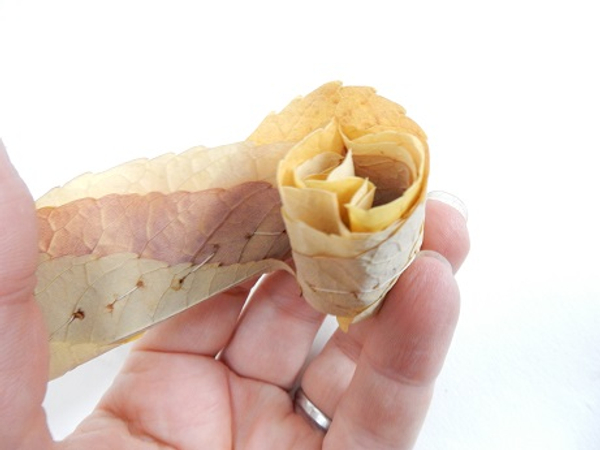 Roll the first bit loosely...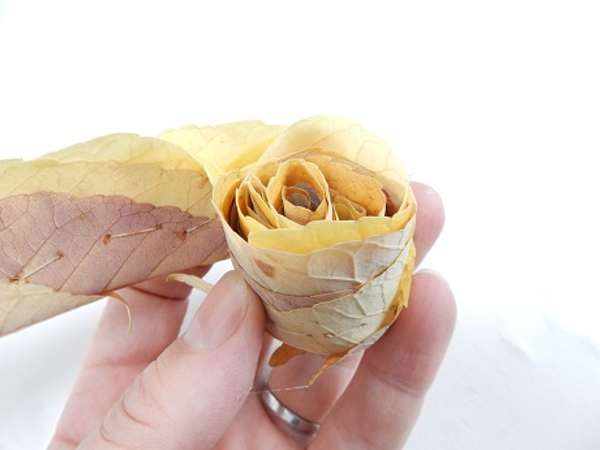 Then tighten the roll as you go along so that it keeps it's shape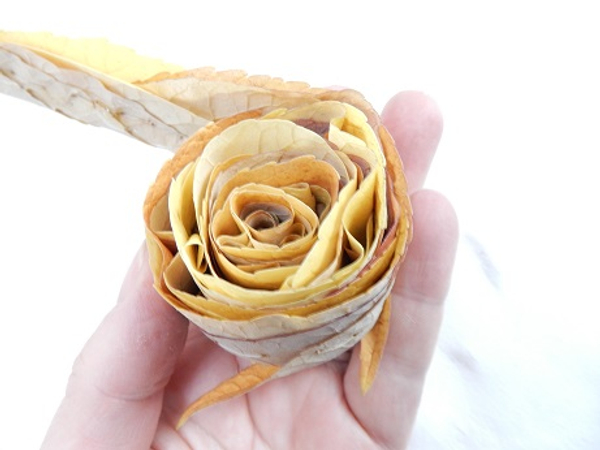 While the roll is still small it is easy to manipulate. Keep the bottom folded part perfectly in line as you go along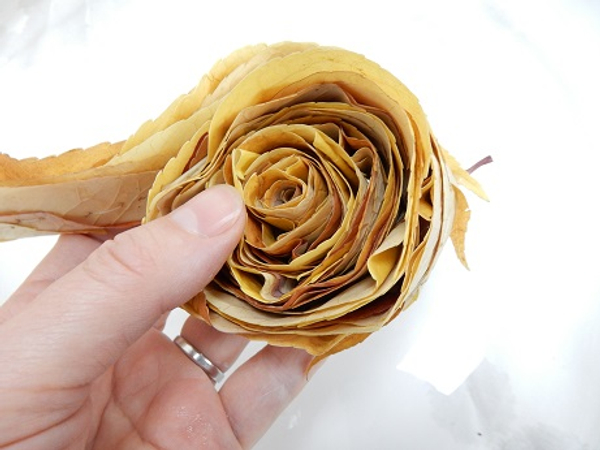 Continue to roll the leaf coil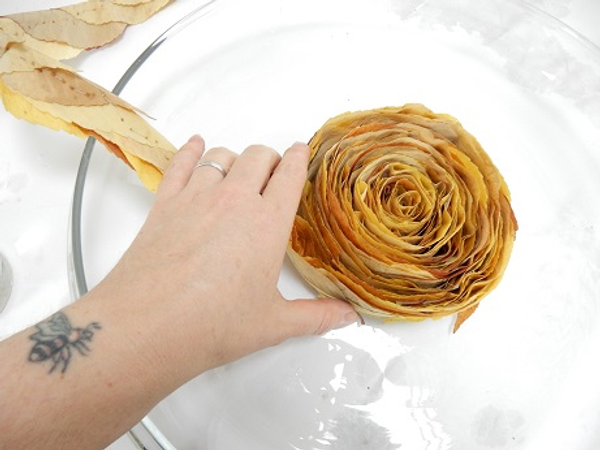 When the coil becomes to big to easily manipulate place it in a flat container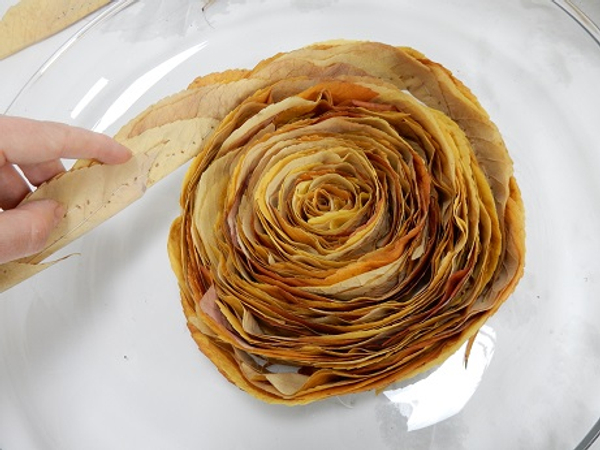 Continue to wrap the leaf garland around the coil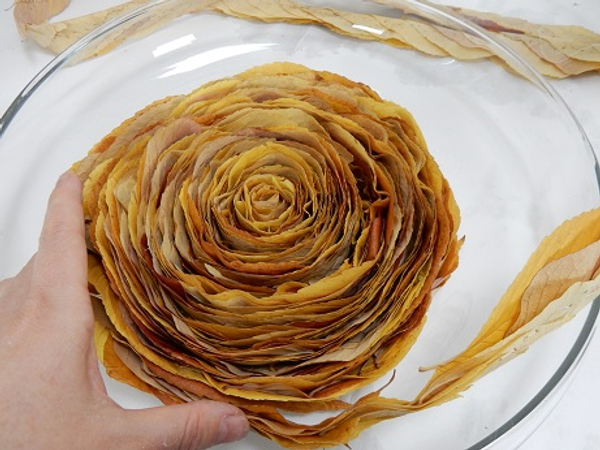 For visual interest, vary the tension. Wrap the coil tightly around and next time loosely.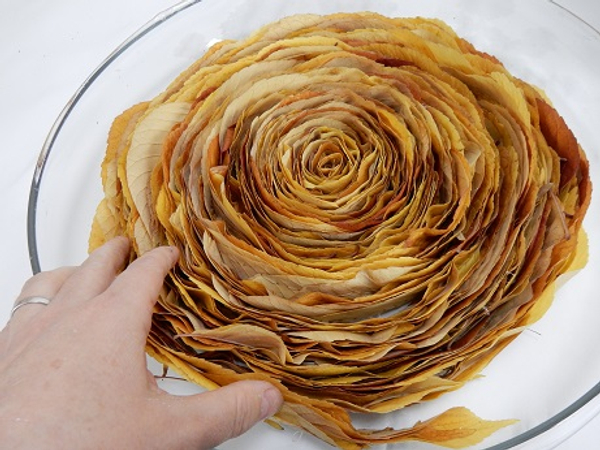 Press the coil down so that the bottom folded edge remain flat.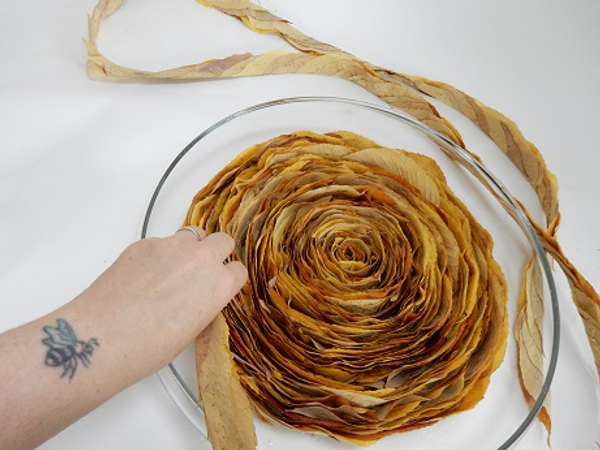 Continue to roll the coil to fill the container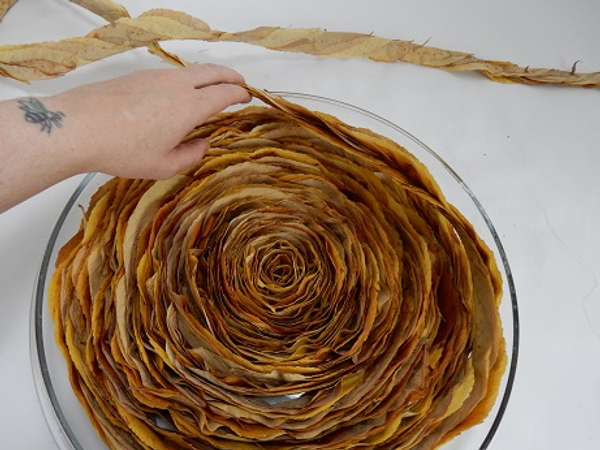 Fill the entire container so that it is tight and will dry in this coiled shape
Cover the outside of the leaf coil with a glued garland so that you cannot see the stitching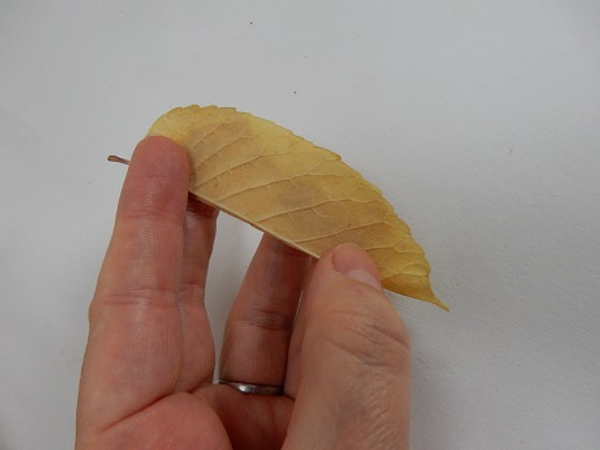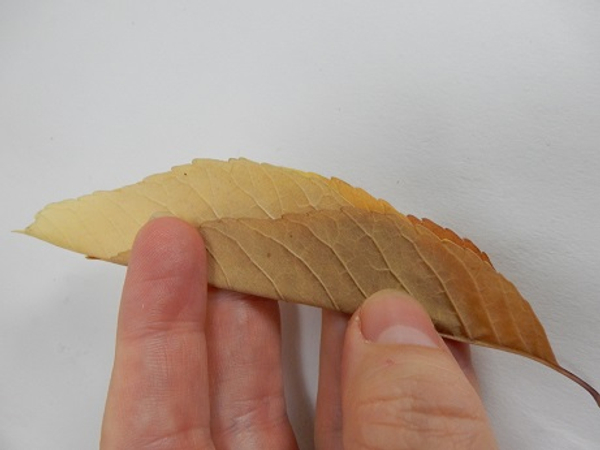 Fold a second leaf over it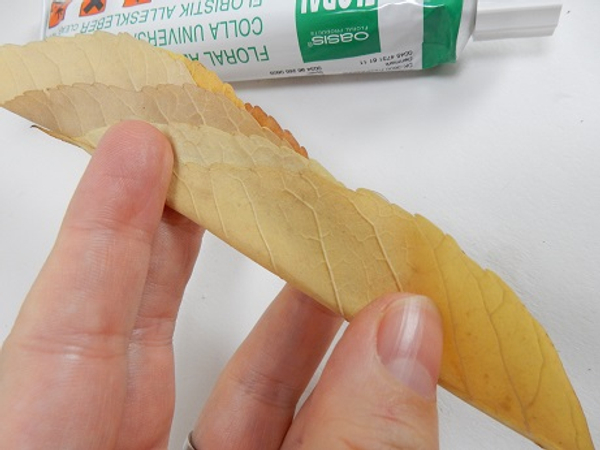 Add another leaf and secure with tiny drops of glue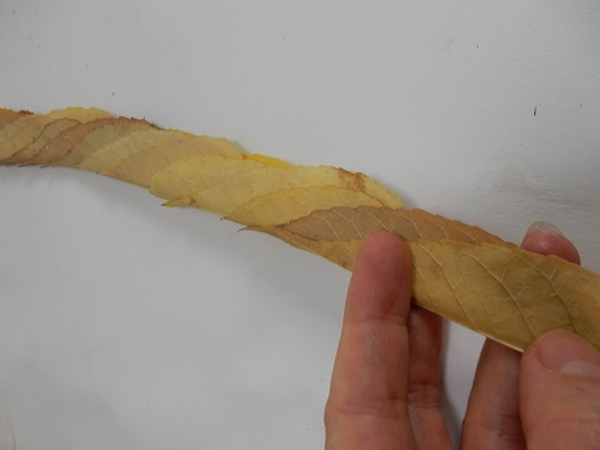 Continue to add leaves to create a new garland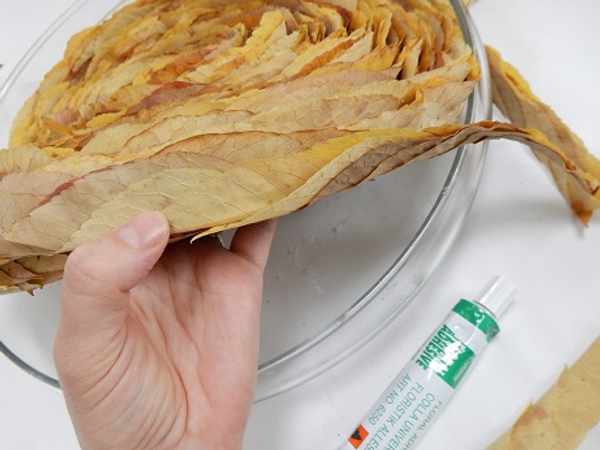 Slip the glue garland into the stitched garland and wrap the garland around the coil to cover the stitched area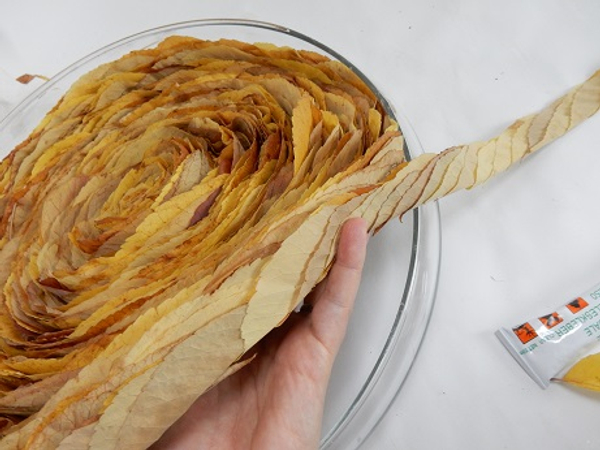 Carefully lift the coil out of the container to perfectly match the edges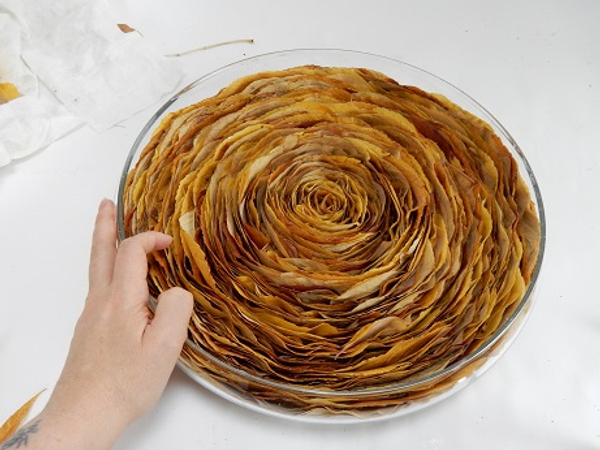 Autumn leaf coil ready to design with.
Sign up for my weekly newsletter
Every week I add a new design with related tutorials. Be sure to subscribe to receive an email notification with design inspiration.