My Creative Workbook
Christine de Beer - effortless floral craftsman
Balancing the curved stems of dried Autumn leaf tubes
Gather a few large autumn leaves with really long stems and set it aside to dehydrate and start to dry. For my design I gathered some Tulip tree leaves.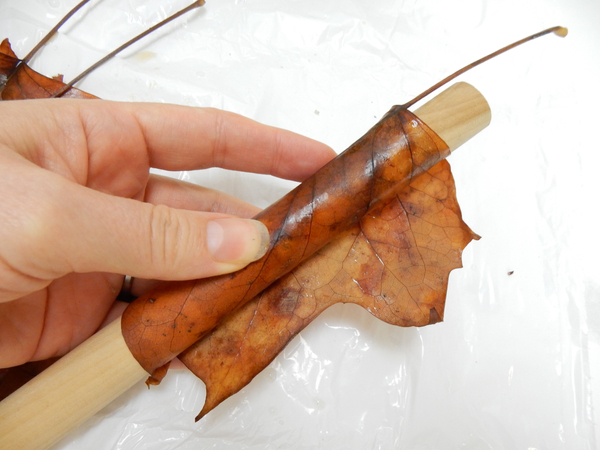 Roll the large leaf around a dowel stick. To make it easier to remove start to roll the one end...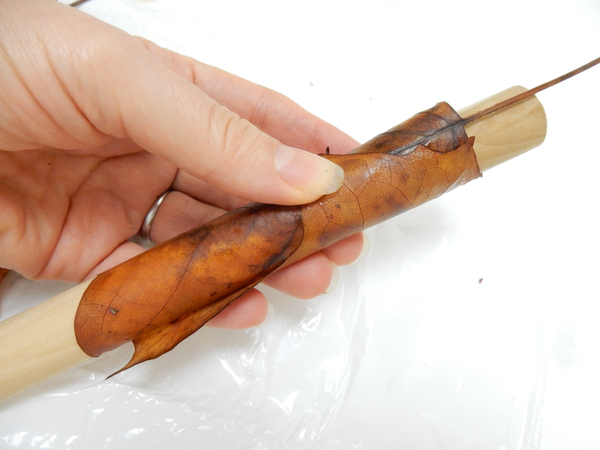 ... and secure it by rolling the other end over the leaf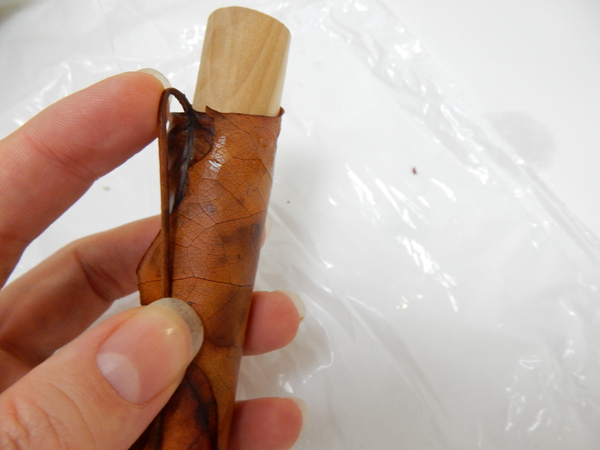 Fold the stem over to curve back.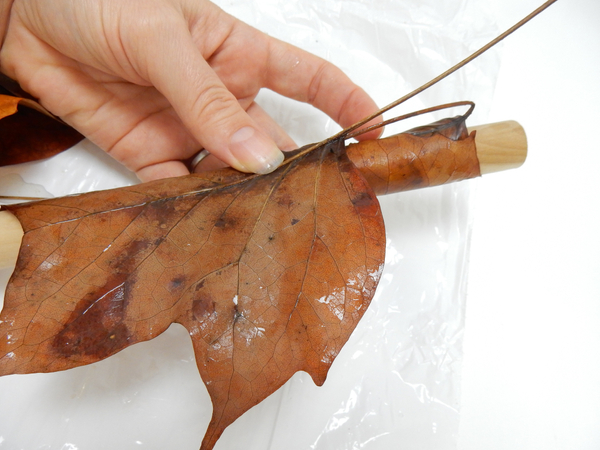 Wrap the next leaf to hold the previous one in place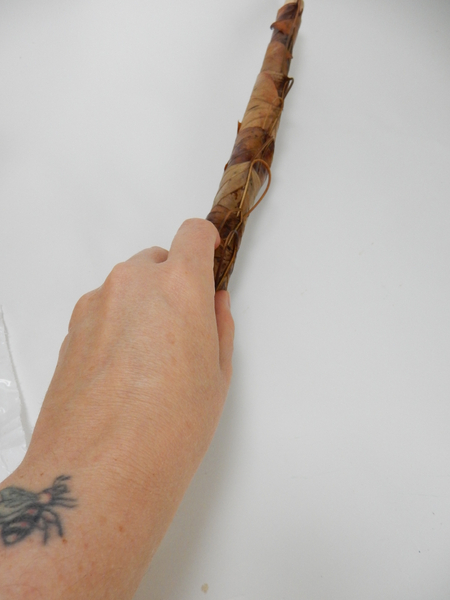 Curve its stem over and wrap the next leaf.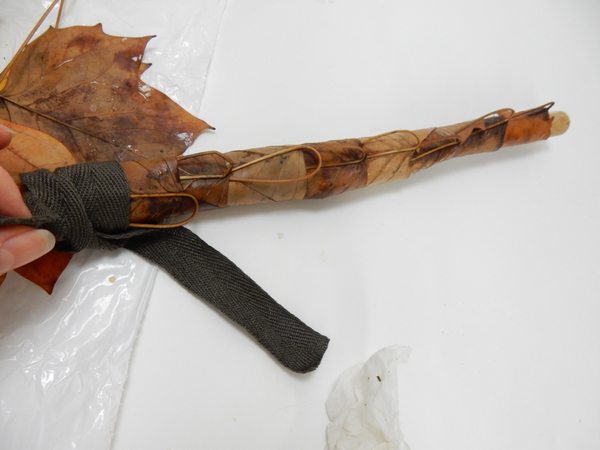 Loosely tie the leaves and set aside to dry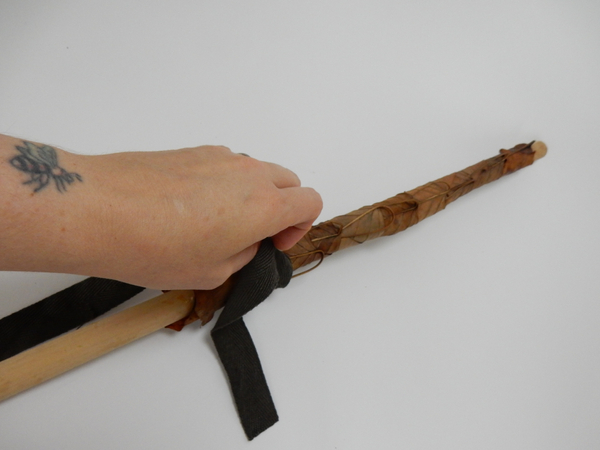 Carefully untie the ribbon to remove the leaves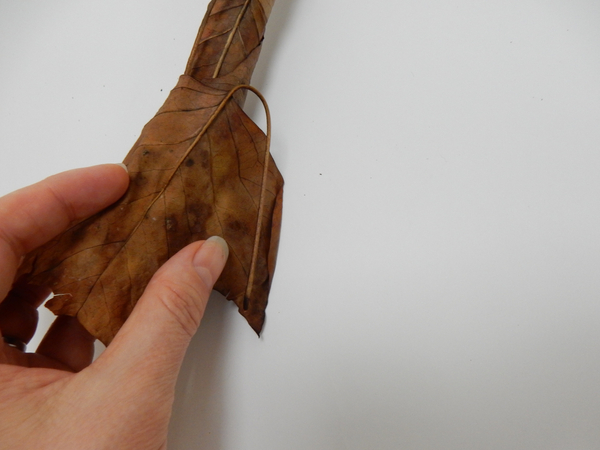 Starting at the lowest leave, carefully unwrap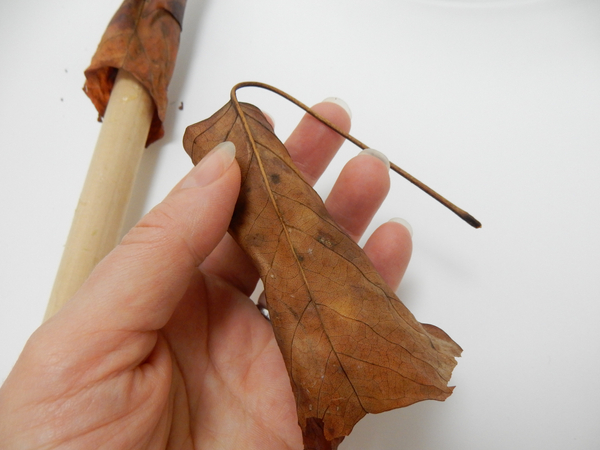 Because the leaf is dried it retains the tube shape and the stem remains curved.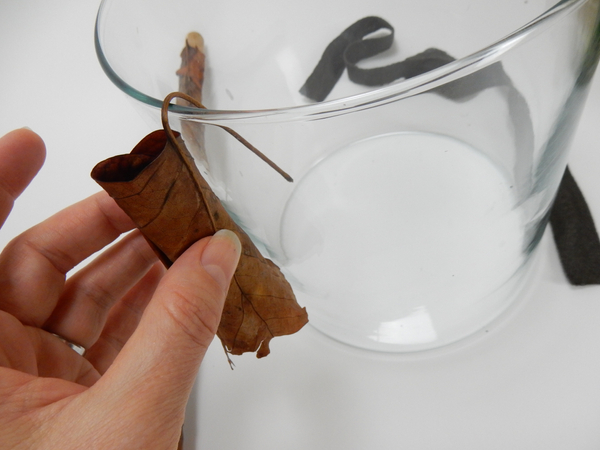 Hook the leaf over the edge of the container.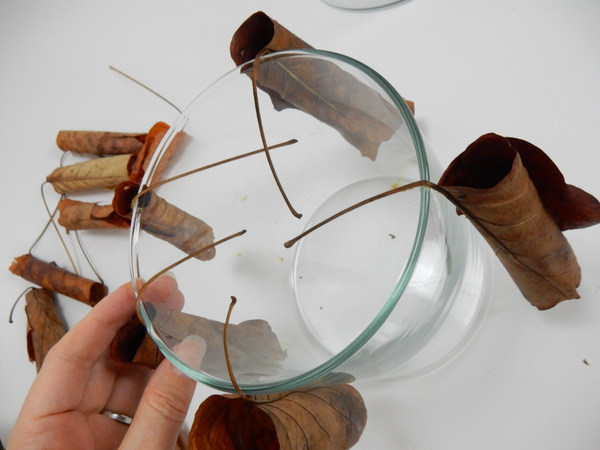 Balance the stems all the way around the container, spacing them out as you go along.
Secure with a tiny drop of flower adhesive if you want to move the container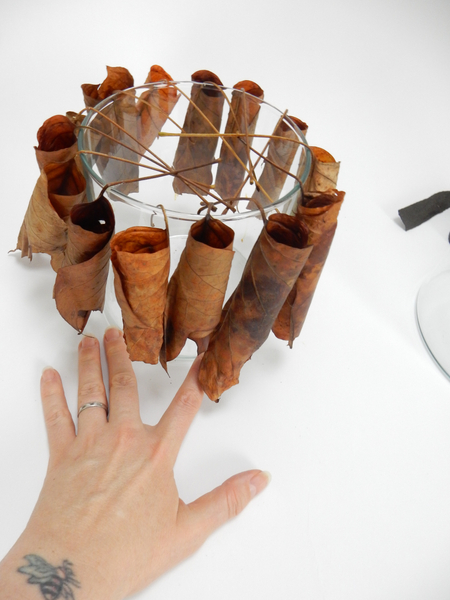 Move the stems so that it crosses over in the middle.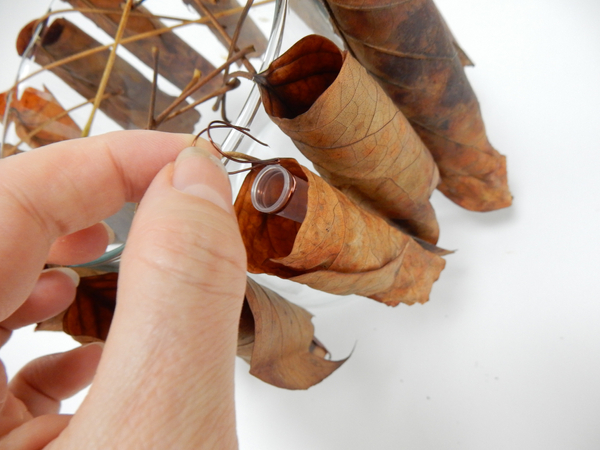 Place a tiny water source in the leaf tube for the fresh flowers
See the detailed Tutorials below on how I make my own water source from drinking straws and how to wire the straw to dangle in the leaf tube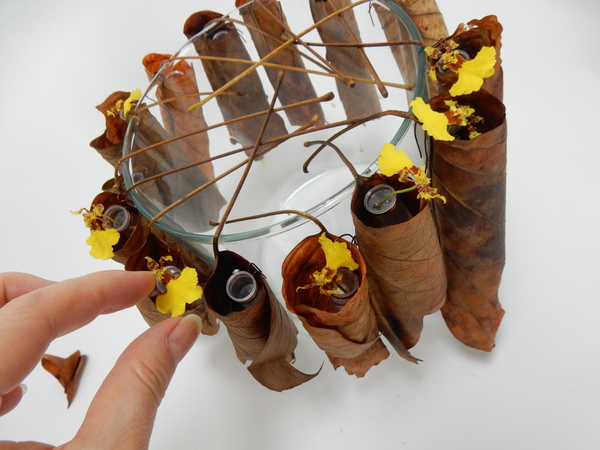 Fill with water and add the tiny oncidium orchids
Sign up for my weekly newsletter
Every week I add a new design with related tutorials. Be sure to subscribe to receive an email notification with design inspiration.