My Creative Workbook
Christine de Beer - effortless floral craftsman
Double water source to keep Carnations hydrated in foliage cones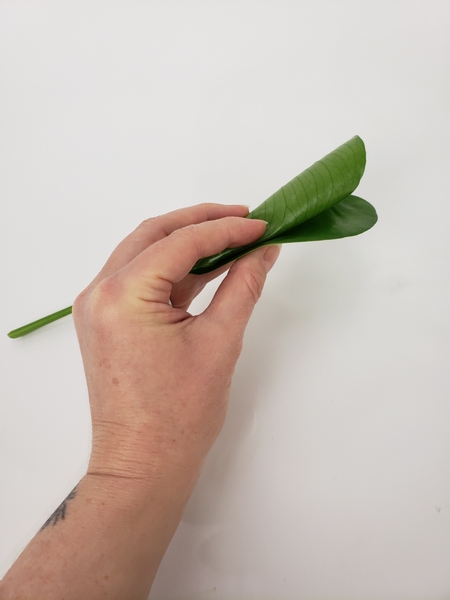 Roll a Monstera leaf into a cone.
I have a tip for you about choosing the perfect leaf in this week's email. Make sure you are signed up to receive your once a week design specific tip the moment the design is ready. The sign up is below this post.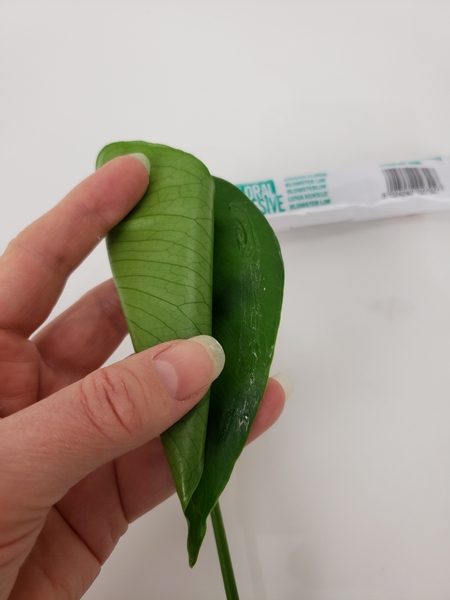 Secure the leaf into the cone shape with floral glue.
Just my personal opinion but... a staple looks horrible! Rather glue or pin the foliage with a sharpened twig.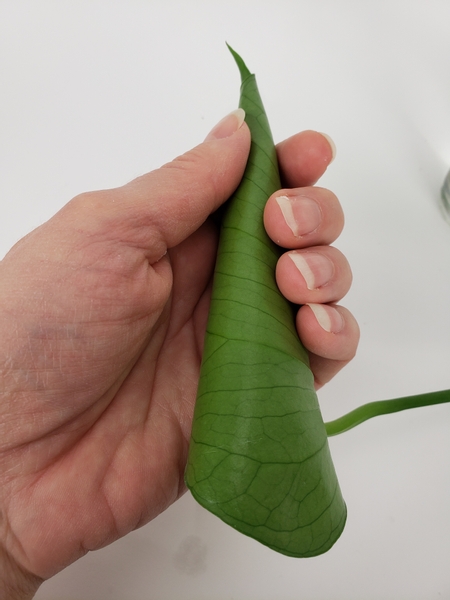 Hold the foliage in your hand for a few seconds for the glue to set.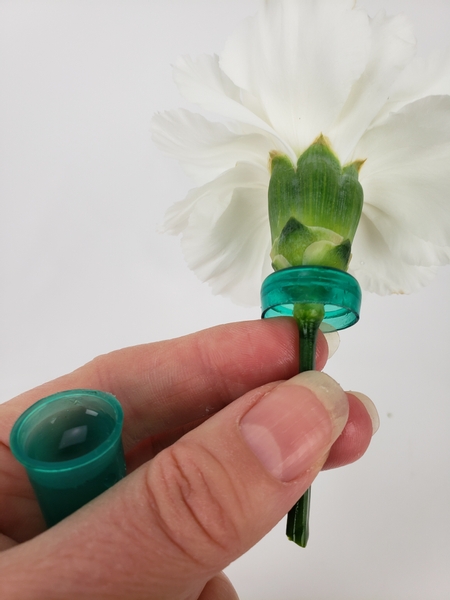 Measure out the flower you want to place into the cone so that it fits perfectly.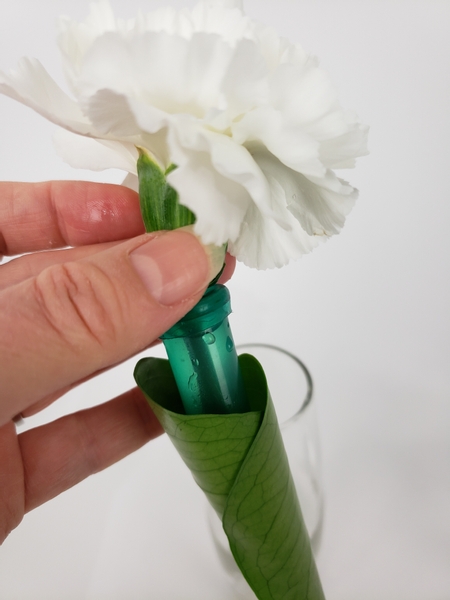 And slip the water filled water tube into the foliage cone.
It's so easy to assume all that is required is to place the stem into the water tube and it will be perfectly hydrated. But it gets complicated when you get creative. Book readers turn to page 188 for more details on how to place flower stems in water tubes.
For more information about my book: The Effortless Floral Craftsman

To get you started I have also linked a Tutorial below on where to cut carnations so that they can freely take up water. See the Tutorial section below.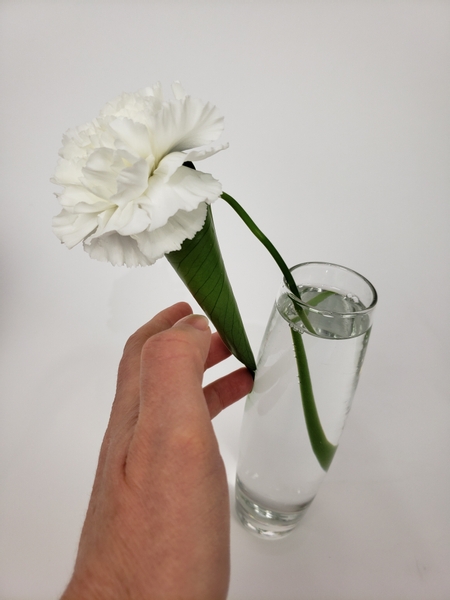 Place the foliage in a bud vase to hydrate and secure the tip to the vase.
or...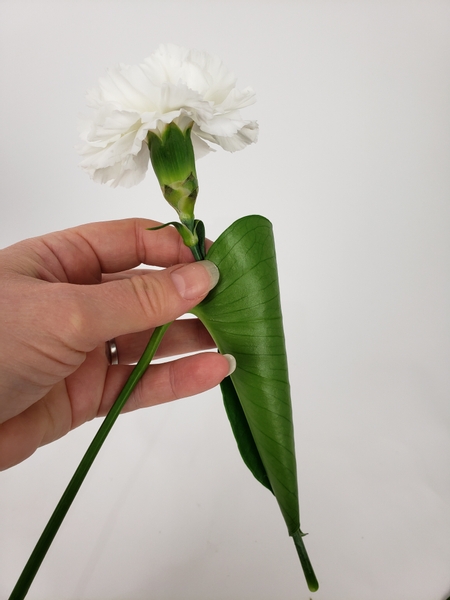 Place the flower in the cone...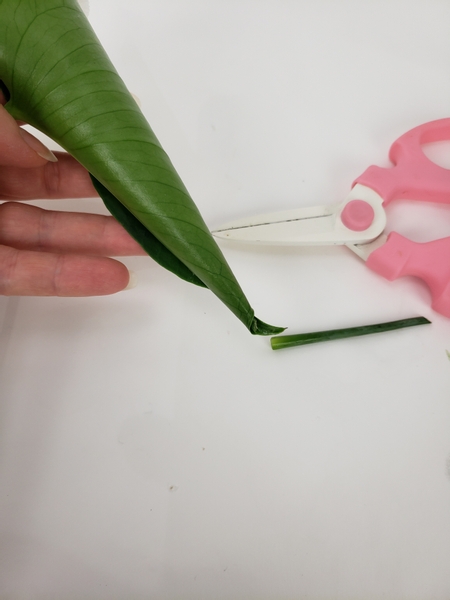 So that the stem end is right at the tip of the foliage...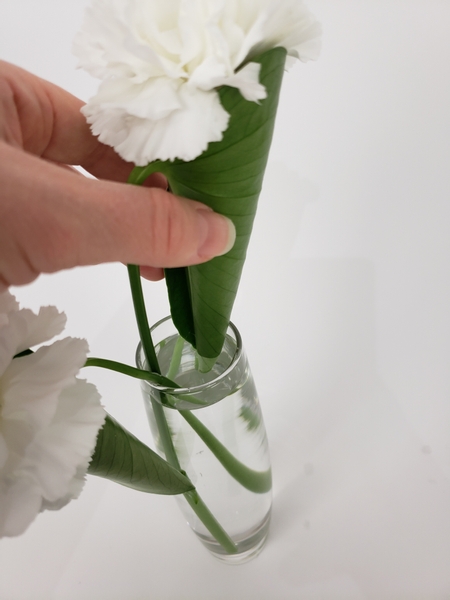 And place both the foliage and flower stem end in the water filled vase.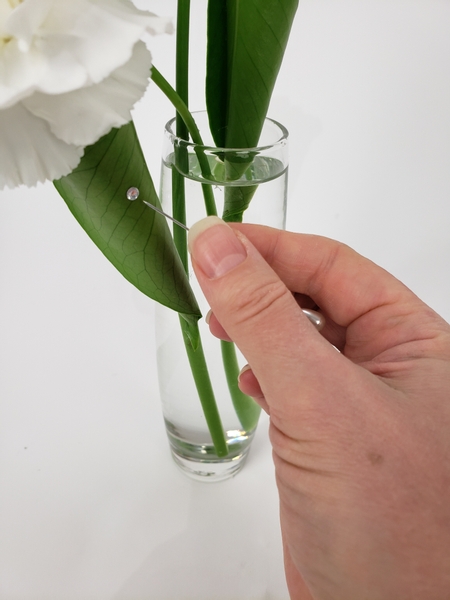 Finish the design with some sparkling dew drop crystals.
See the Tutorial below for instructions on how I place the dew drop crystals.
Sign up for my weekly newsletter
Every week I add a new design with related tutorials. Be sure to subscribe to receive an email notification with design inspiration.