My Creative Workbook
Christine de Beer - effortless floral craftsman
Cone shaped leafy puddle for a short stemmed flower
Book readers turn to page 320 for another example of how a few leaves... used in an unexpected way can completely change the personality of a "single flower in a budvase" design.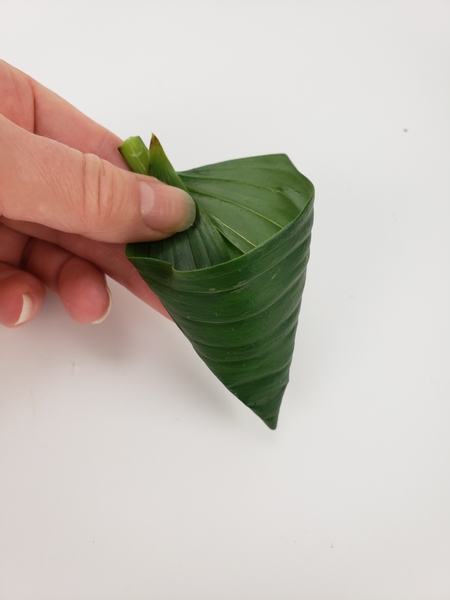 Roll a green leaf into a cone shape...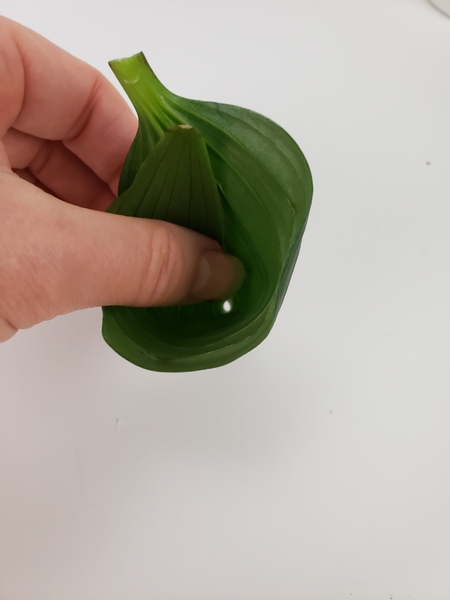 Leaving a gap at the tip for water to fill.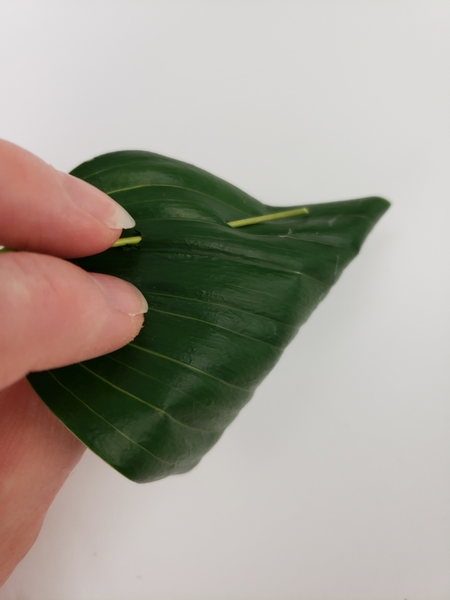 Secure the leaf with a sharpened stem.
Here is an opportunity to bring your work to the next level. Choosing the right techniques not only effects the personality of your design but it also sends a message of who you are as a designer. There's more to talk about here... please refer to your notification email of this week. I tell you why I chose this... you are welcome to reply to the email if you have something to add or any questions. If you are not yet subscribed, the signup is below the post.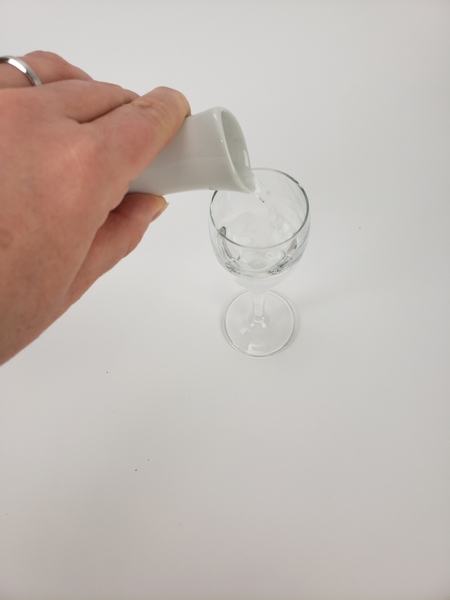 Fill a small container with water...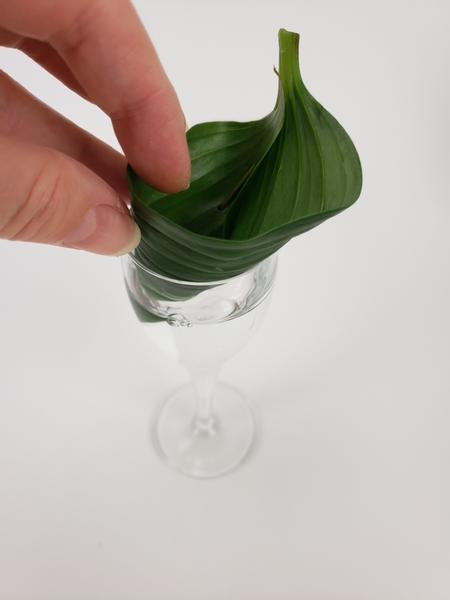 Place the leaf deep into the container.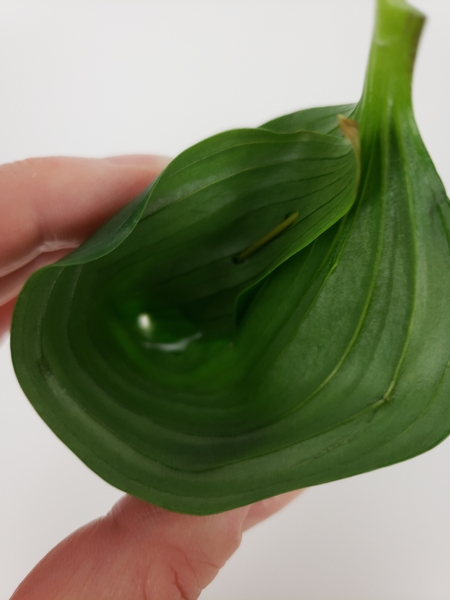 So that the water seeps in and pools in the bottom.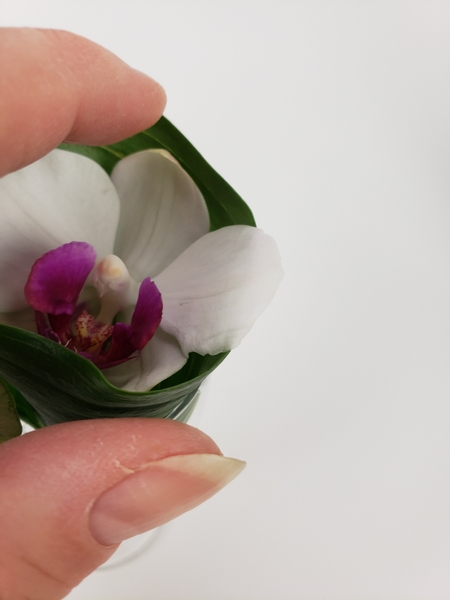 Slip the orchid deep into the leaf with its stem tight down to the bottom of the cone so that it is hydrated in the water.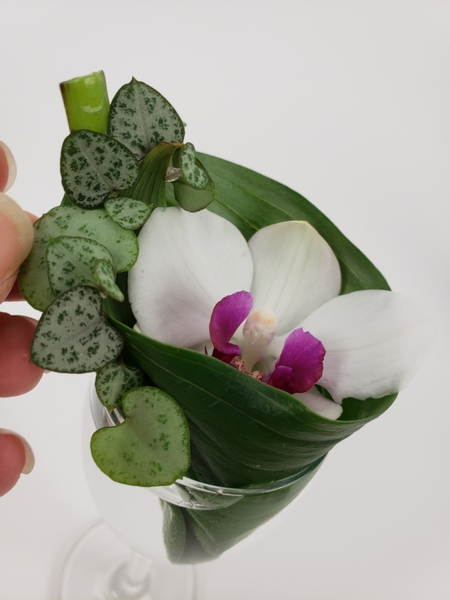 Add a few rosary vines to the edge...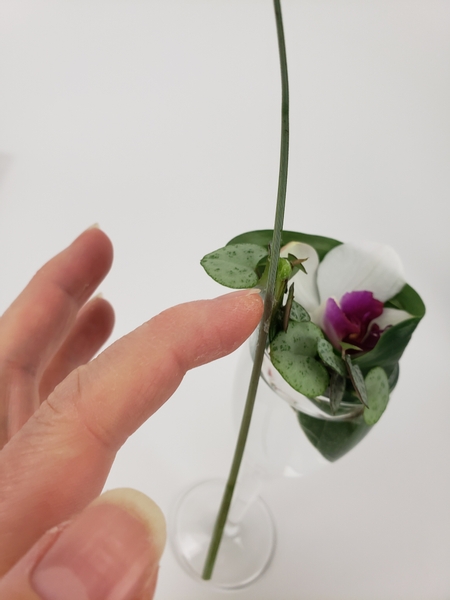 Glue in blades of grass to add height and sparkling dew drop crystals to finish it off.
Sign up for my weekly newsletter
Every week I add a new design with related tutorials. Be sure to subscribe to receive an email notification with design inspiration.