My Creative Workbook
Christine de Beer - effortless floral craftsman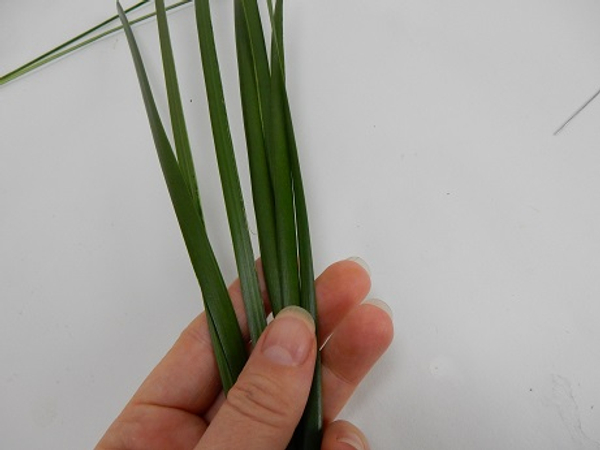 Cut a few sections of palm leaves.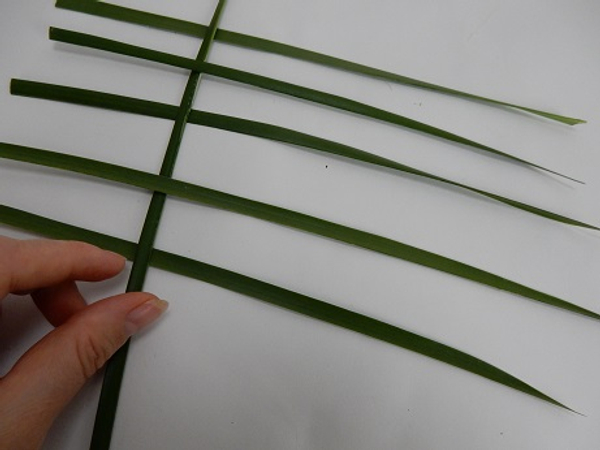 Place 5 palm leaves in a horizontal position and start weaving another leaves through it.
I used a basic over-and-under pattern. See the Tutorial below for more details on weaving with foliage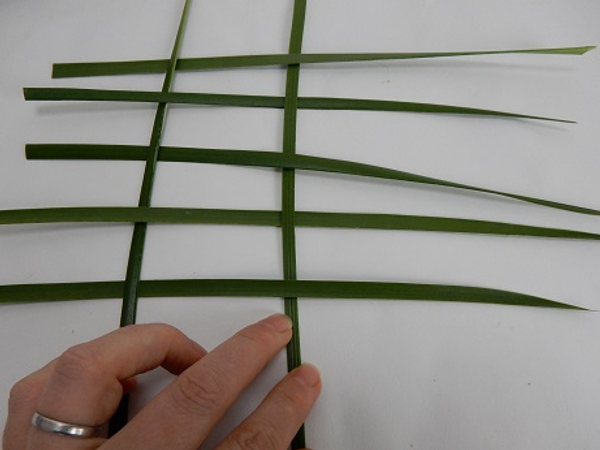 Weave in another section of palm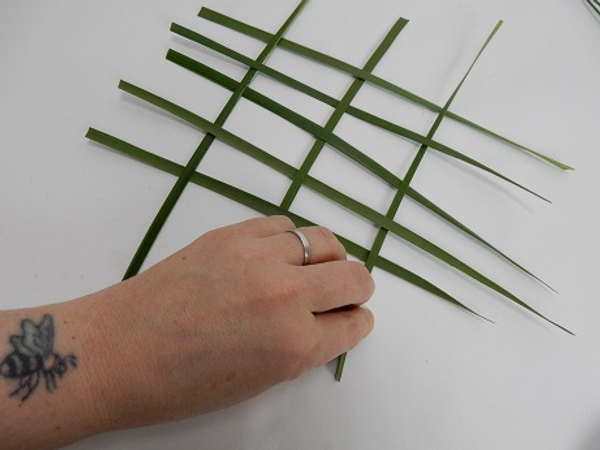 Weave in a third palm leave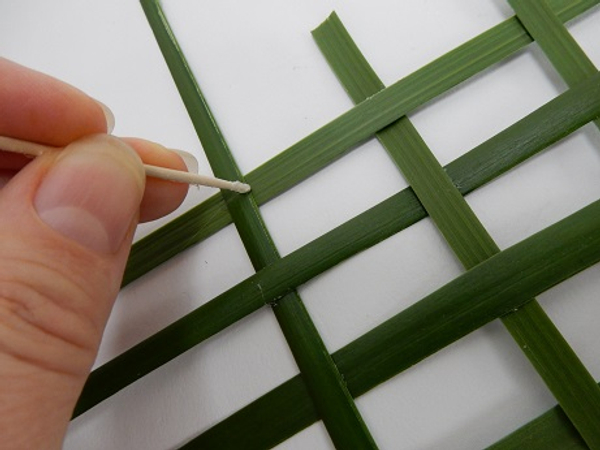 Secure the palm leaves with a tiny drop of glue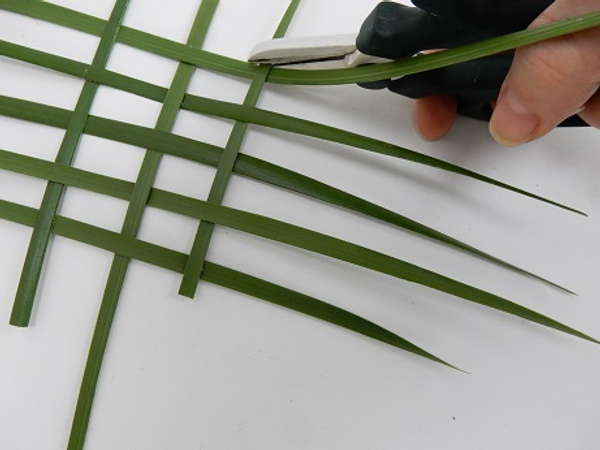 Cut the cross sections to end in the weave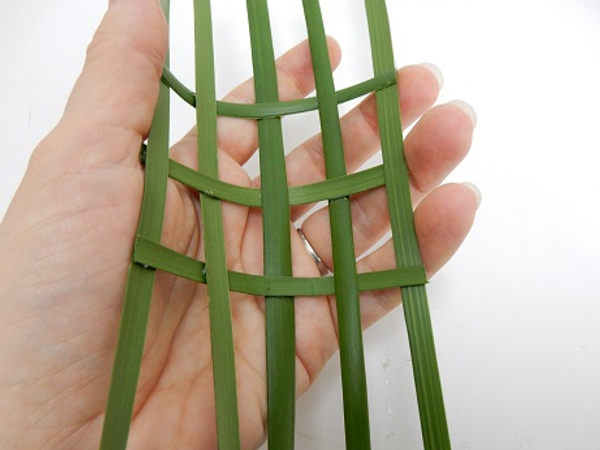 Start to bend the palm leaves by resting it in the palm of your hand. The heat of your hand helps to make the palm leaves more pliable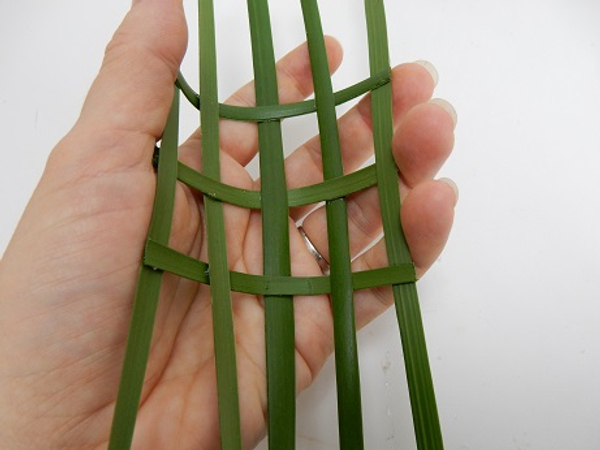 Gently bend the palm leaves to curve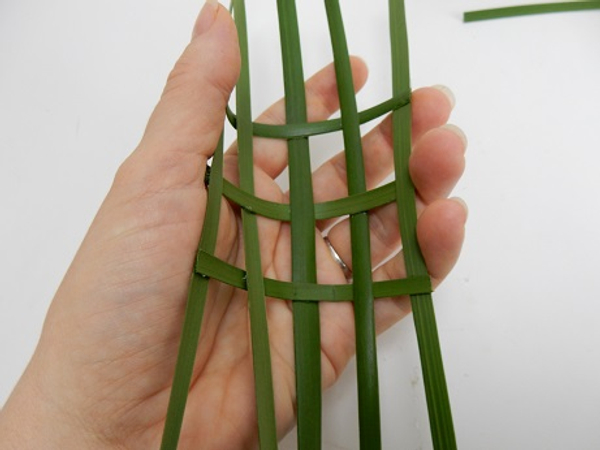 Slowly close your hand without folding or kinking the palm leaves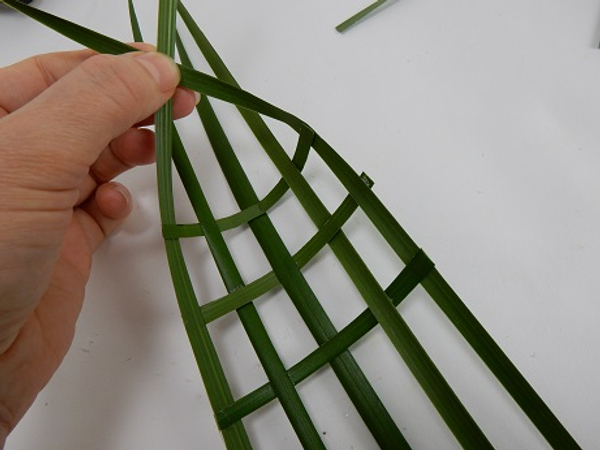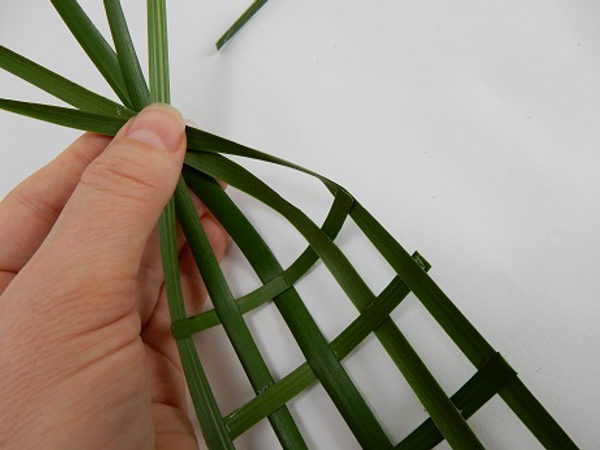 And secure with a tiny drop of glue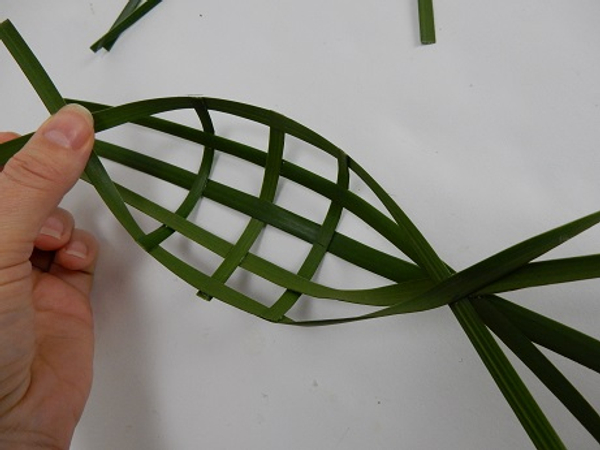 Do the same on the other side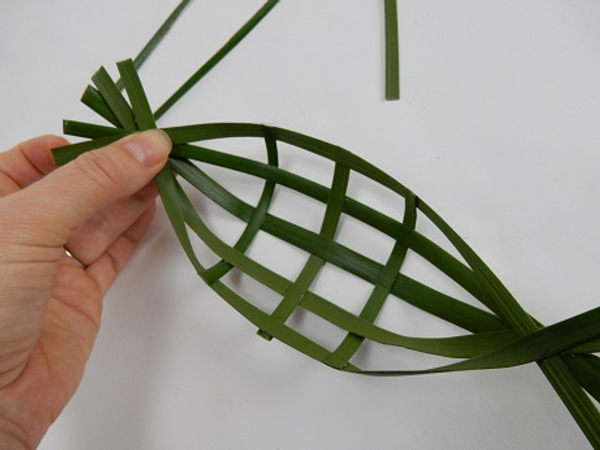 And secure this side with glue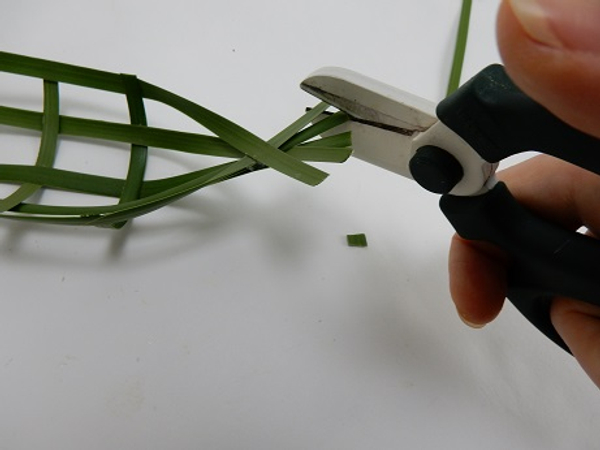 Cut the end pieces neatly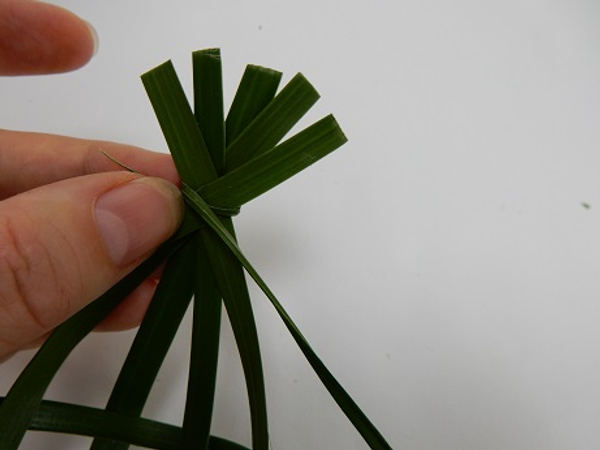 Cover the glued section with a thin strand of palm leaf. Simply make a decorative binding by wrapping the leaf around the connection
See the Tutorial below for detailed instructions on how to rip the leaf into strands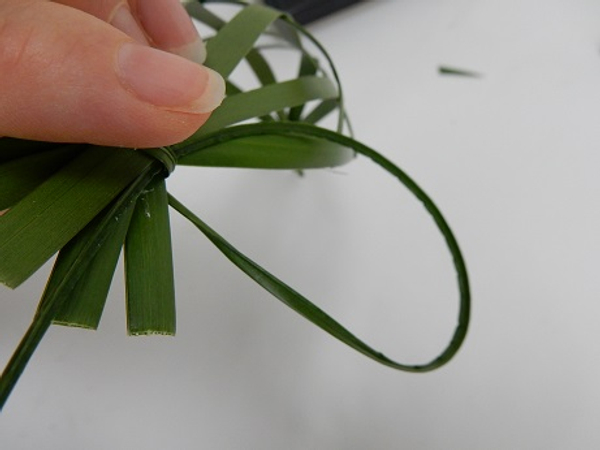 Knot the end piece on itself to secure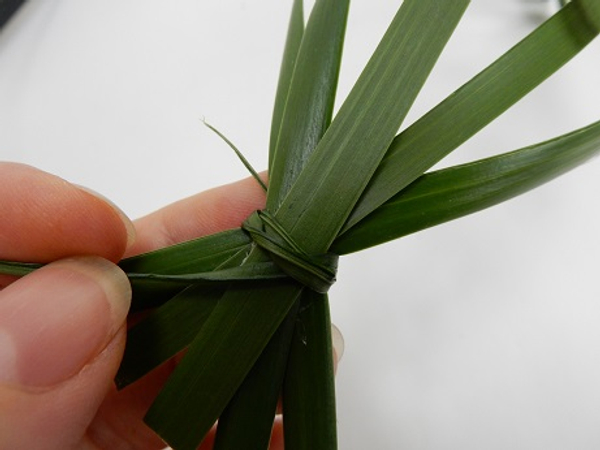 Pull tightly on the knot before cutting the dangling leg short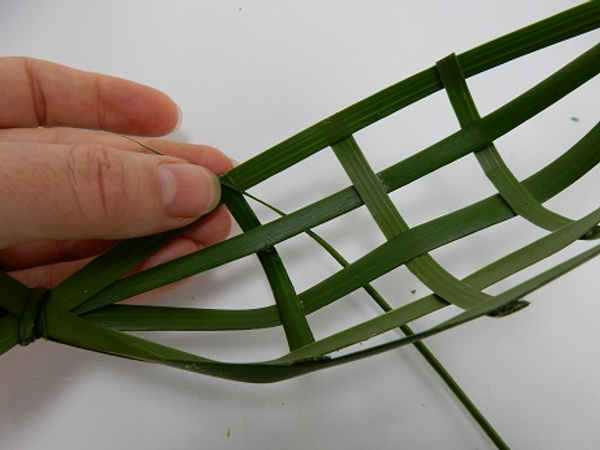 Do the same with the side connections. These knots are purely decorative but it does make a big difference in the look of the design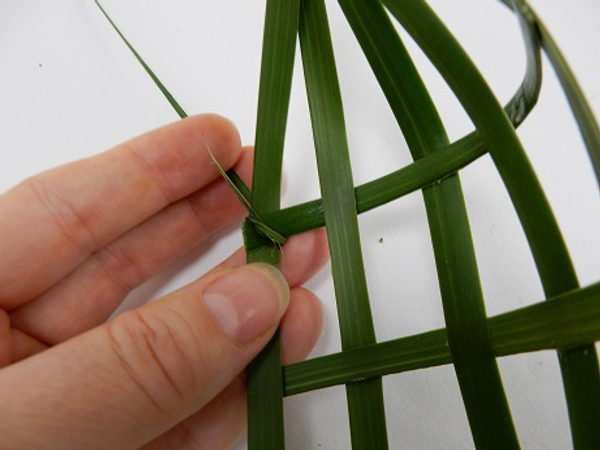 Bind the palm strand over the one side and then over the other to cross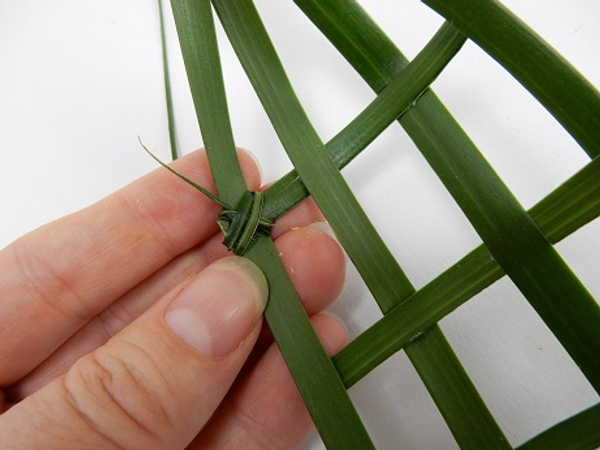 Knot the strand on itself to secure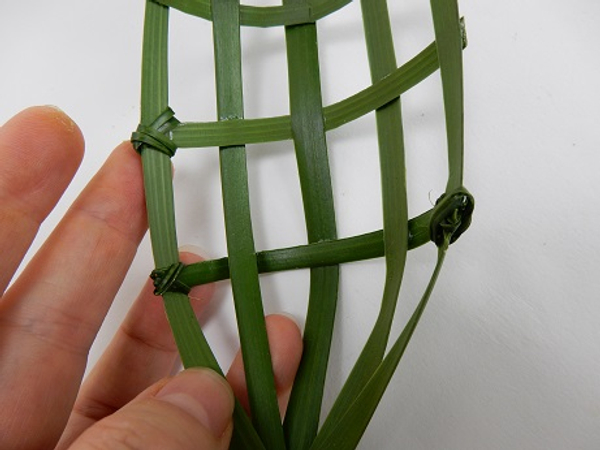 Continue to bind all the connections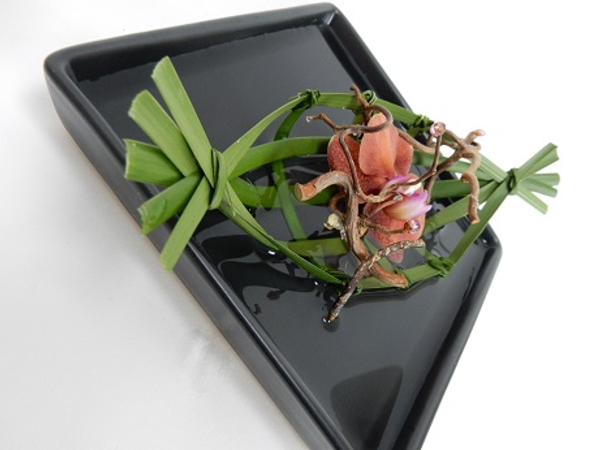 Rest the palm armature in the water and add the orchid
Sign up for my weekly newsletter
Every week I add a new design with related tutorials. Be sure to subscribe to receive an email notification with design inspiration.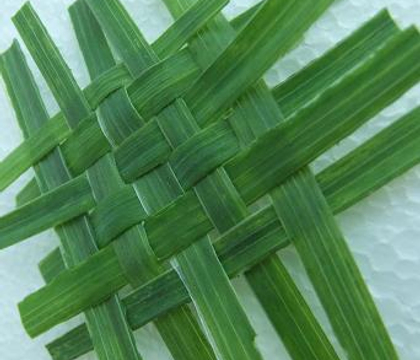 8 June 2011
Foliage Weaving
For this tutorial I focus on a simple weave pattern that does not require you to soften or prepare the leaves to be more durable or flexible. This is the starting point in...