My Creative Workbook
Christine de Beer - effortless floral craftsman
Controlled breaking a thin reed to create a grass spiral armature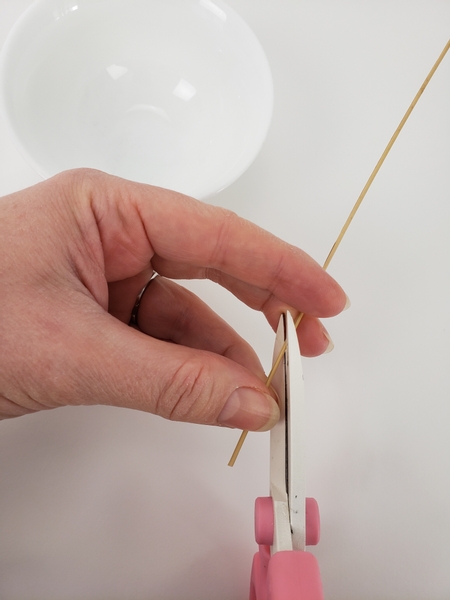 Cut a reed at an extremely sharp angle to make it easier to pierce and thread the grass.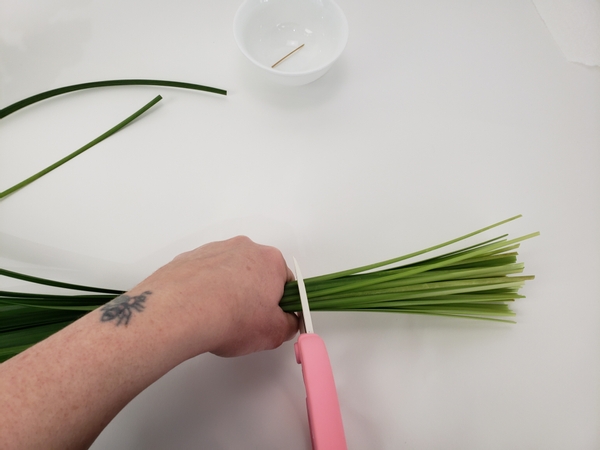 Cut a bundle of grass.
Economy design tip: This is an ideal way to use the ends of your grass that you cut away when weaving.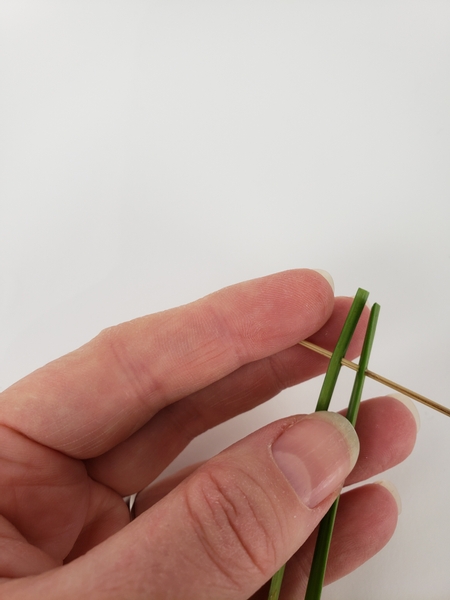 Thread the grass into the reed.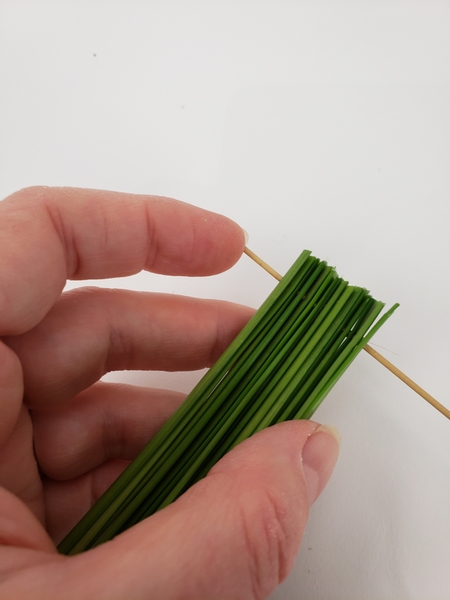 Simply move the grass to the reed end as you add new blades.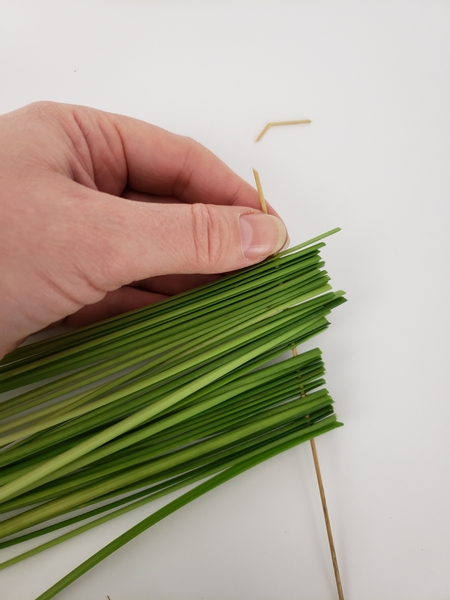 Build up the grass so that it will fan out.
I wanted to explain a bit more about choosing/ manipulating this reed so I moved the conversation to this weeks notification email so that I can explain... and you can comment or ask questions. Make sure you are subscribed to our once-a-week email for the exclusive weekly tip and to join the conversation. The subscribers button is below.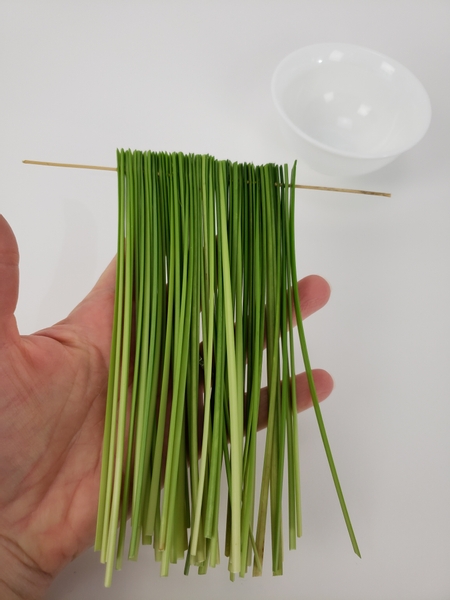 Creating a stacked grass armature to fan out
Hmmm... This has creative potential just as it is... don't you think?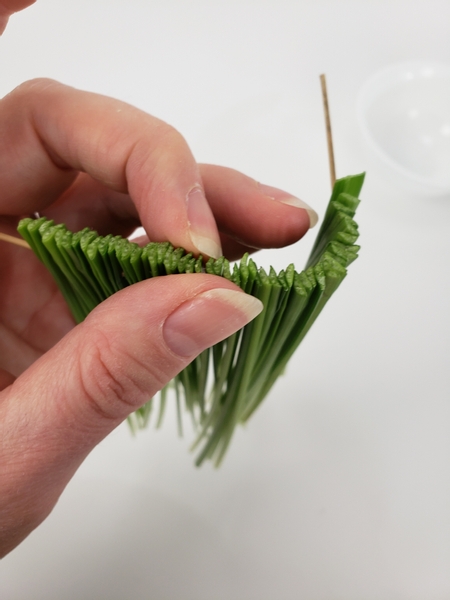 Slowly start to break the reed in tiny sections. Control the break so that it does not simply snap away.
I have included a bit more information on how to do this in our subscriber's email. Book readers I also have a lot more information about this in my book. Turn to page 284 where I explain how to manipulate stems... and larger branches in this way.

To read more about my book The Effortless Floral Craftsman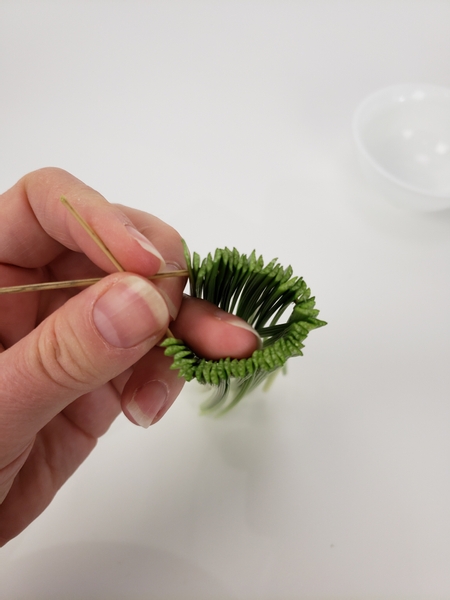 When you have a full circle curve you are ready to design with your armature.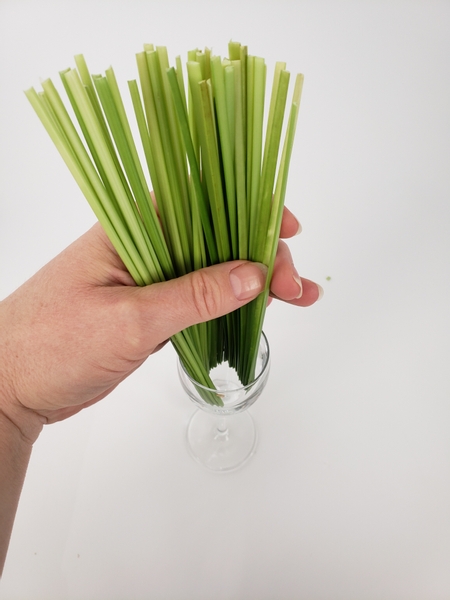 Cut away the reed ends and slip the grass into a glass container. Twist the grass to fan it out.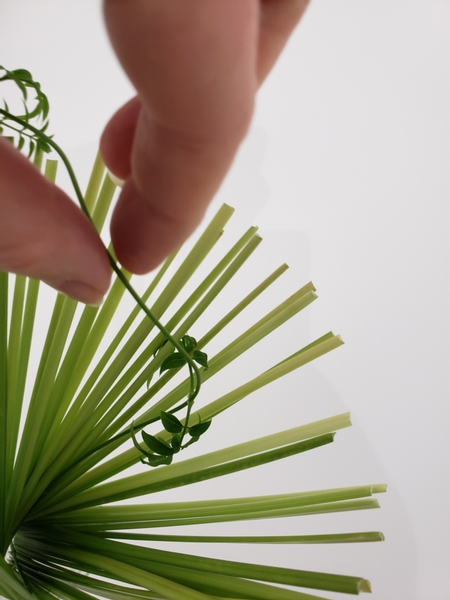 Add a few jasmine vines into the armature.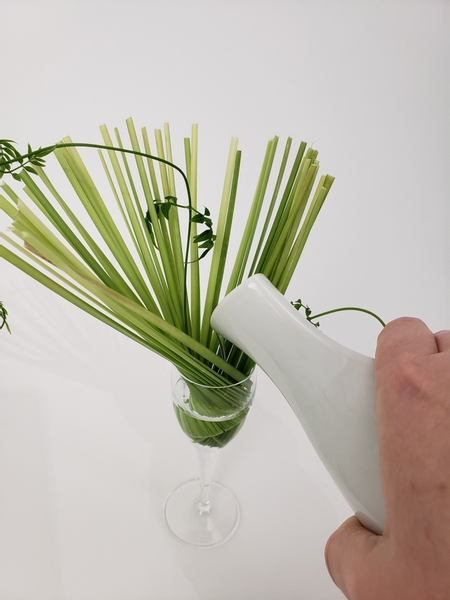 Fill the container with water so that all the grass ends are under water.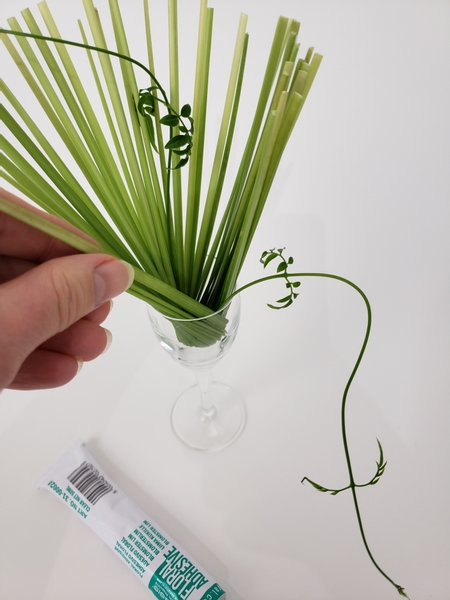 Glue a blade of grass to over the last grass to conceal the reed end.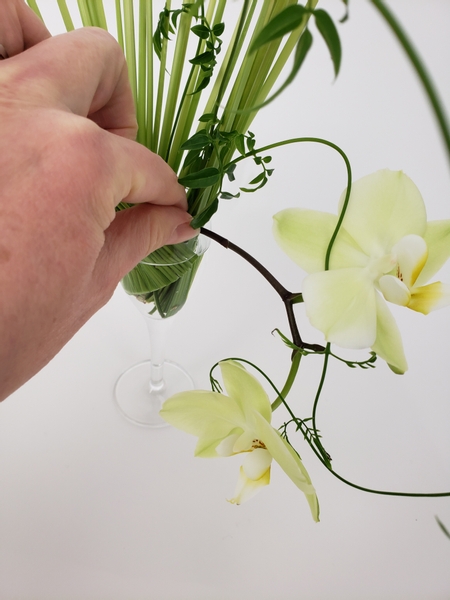 Add in the orchids to cascade out of the armature.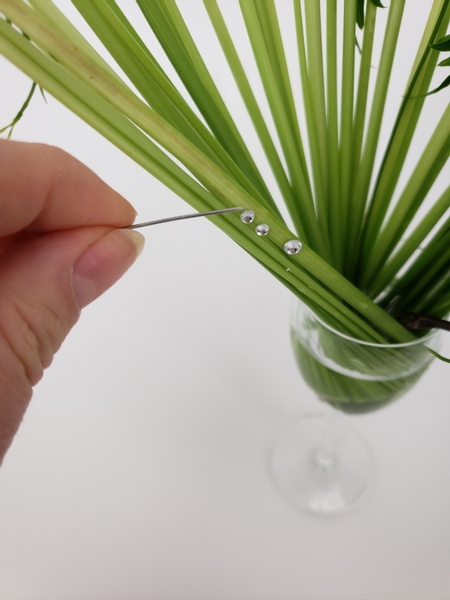 Place a few dew drop crystals into the design. See the Tutorial below for more detailed instructions on how I do this without damaging the plant material.
Sign up for my weekly newsletter
Every week I add a new design with related tutorials. Be sure to subscribe to receive an email notification with design inspiration.