My Creative Workbook
Christine de Beer - effortless floral craftsman
This week I am so excited to share my article and design that was published in the recent issue of the Floral Art Society of New Zealand's Academy Magazine for NZ qualified teachers, judges and demonstrators. It's all about good competition.

You have made up your mind, read your schedule and signed the entry form. You are in competition preparation mode with your eye on gold. Competitions are a great way for designers to hone their skills, challenge their talent and showcase their work as part of a group of leading edge designers who are setting design trends. All good reasons to compete. And there is more: great competition is good for you and our floral art community, in fact, it is actually essential for your sustained creative success.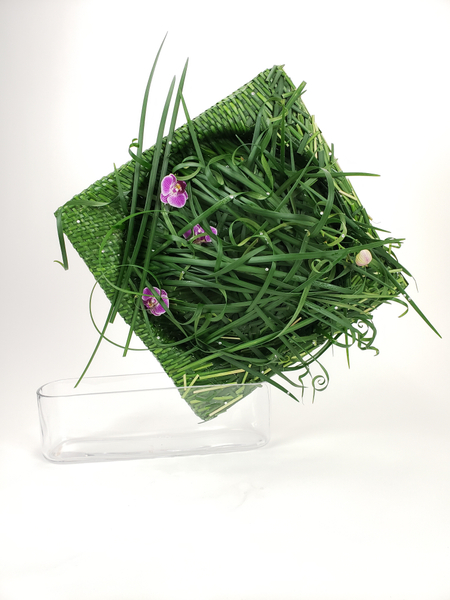 Many designers hesitate to enter a prominent competition or compete against a really strong designer.
It is so easy to get intimidated and talk yourself out of taking on the challenge. Instead they enter at a level where they feel comfortable. They might be relatively successful in their comfort zone, but it no longer inspires them to create something truly spectacular. Let me explain why:

Growing and honing your skills can only come from "good" competition. Your skills will stagnate without competition or "bad" competition.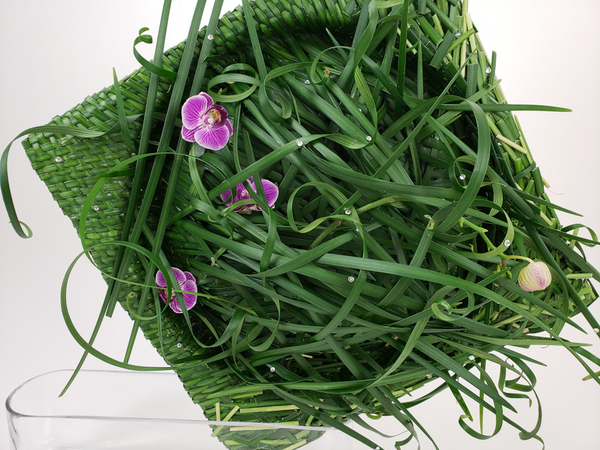 No Competition: Without competition, designers are unable to establish the relative level of their skills. How polished are your design skills really? Do you still pay careful attention to floral craftsmanship? Is your work as original as you think it is? It's so hard to judge for yourself.
The absence of competition has another, even more harmful effect. It can cause you to become complacent, never looking for ways to improve, never raising the bar. Like any other design form, floral design skills are ever moving and changing. Combating complacency requires you to actively seek competition. Sign up to receive floral art magazines like the Academy Leader, join groups that promote art (for instance WAI Flowers... or let me know if you have a good flower group to suggest) and continue the conversation. Take part in shows and competitions, attend design demonstrations, conferences and enroll in a training course. You can even join me here on the My Creative Workbook website for weekly design inspiration. Let the floral world, and yourself, know that you are current and relevant.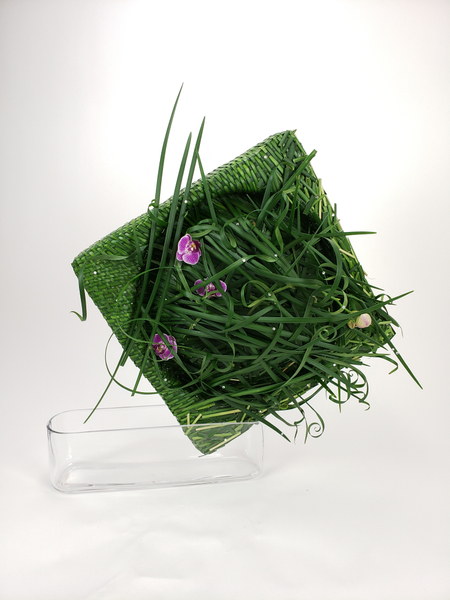 Bad Competition: As a competitor, bad competition may sound desirable, but it can be disastrous. If the overall standard is low in a competition, the viewers will naturally associate the disappointing experience with floral art as a whole, and passionate organizers and designers will have to work twice as hard to compensate or attract them to the next competition or show. Education is the best counter to bad competition.
Educate your visitors to the show and the competitors alike. Arrange public floral art appreciation demonstrations and flower care events at the show. Teach visitors about what the judges are looking for and how the designers prepare and the challenges they face. Include a "how to read the show schedule" or "floral art rules and regulations" or even "you be the judge" pamphlets with every ticket sale or place it next to the designs. If the viewers are educated they will demand the kind of high quality designs you offer. As a competitor, you can even meet with your competition to encourage group cooperation and improvement, at least on some level, so that you compete as individual designers but uplift and promote floral art as a group. I mean… who doesn't like to hear they competed in the absolute best category in the entire show!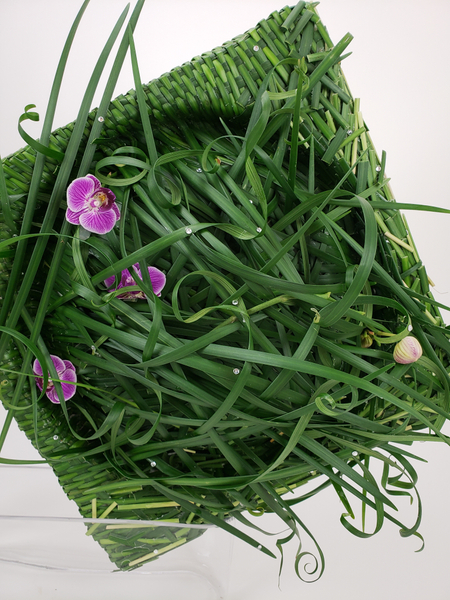 Good Competition: The ideal situation is to face good (great is even better!) competition. With good competition you have the opportunity to differentiate yourself. This is where you learn what your key strengths are and what your value proposition is. Good competition will also push you to constantly improve, knowing that you have to deliver your absolute best in order to remain great competition for your competition.
Great and healthy competition inspires. Not every competition you enter will be to win. You enter some competitions to push boundaries and set a new standard for yourself. These kind of "out there" designs rarely win, but they do get you noticed! Designing to push your own boundaries in competitions mean that you don't have to change your style when you are experimenting. Nor do you have to fear failure because the judges still associate your work with quality (and innovation) even if you did not win this time.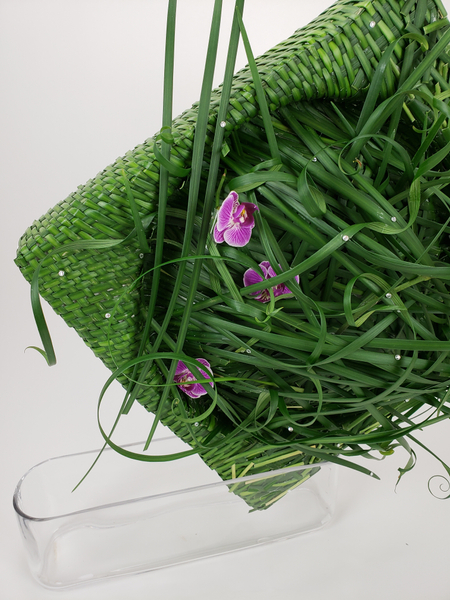 This allows you to focus on what you create, really develop and letting the people who follow your work (and the judges) fall in love with your offering.
Build a lifelong relationship with viewers with ever improving designs and impeccable craftsmanship. In good competitions there's no such thing as failure because the standard is so high.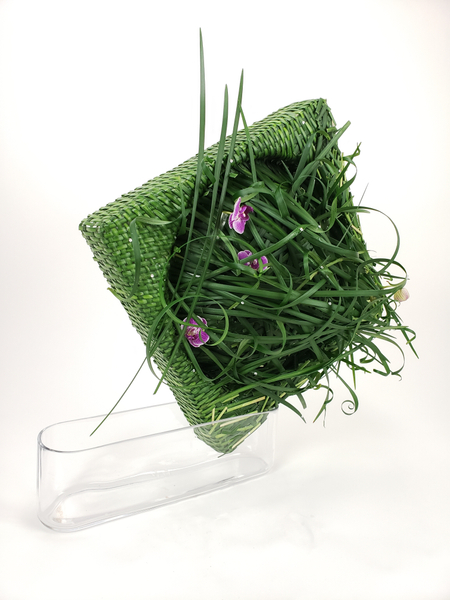 Take the time to evaluate your competition, and evaluate yourself as competition. Consider the implications on your floral art today, and in the long run. Make sure that you are great competition.
Special thank you to Vivienne Tumaru, the editor of Floral Art Society of New Zealand's Academy magazine for the wonderful review of my book- I so appreciate it Viv!

If you would like to review my book, The Effortless Floral Craftsman, a floral crafter's guide to crafting with nature on your blog or website, or would like to receive an online review copy for your publication please contact me, I would love to connect with you.

Or leave a recommendation or review on
Amazon Canada
Amazon.com
Amazon UK

Sign up for my weekly newsletter
Every week I add a new design with related tutorials. Be sure to subscribe to receive an email notification with design inspiration.