My Creative Workbook
Christine de Beer - effortless floral craftsman
Taking a break when weaving with grass
... of course this is not as hydrating as placing the grass in a water filled container but it does make a deference to keep the grass hydrated for a little while longer. I also found that there is less shrinkage if you allow the grass to dry slower.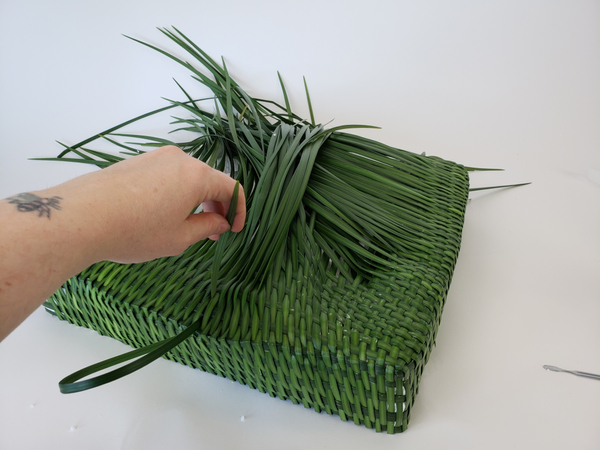 When weaving a more labour intensive design you might want to/have to break for a few hours. This is the best way to keep the project from dying out too quickly.
Design note: You can also do this if you require a woven design to remain perfect. Hydrate it overnight when no one will see.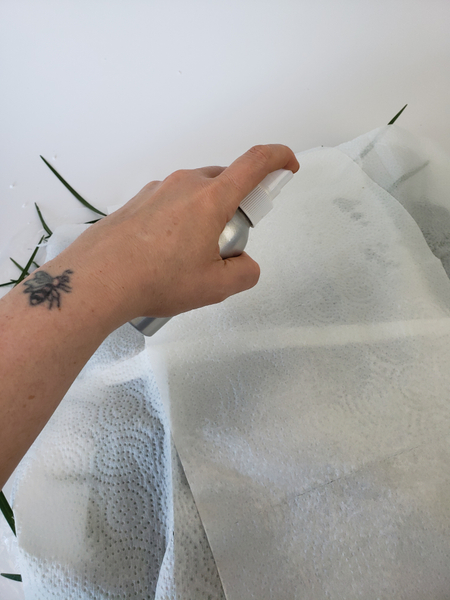 Place a layer of kitchen paper towels over the project and spritz it with water.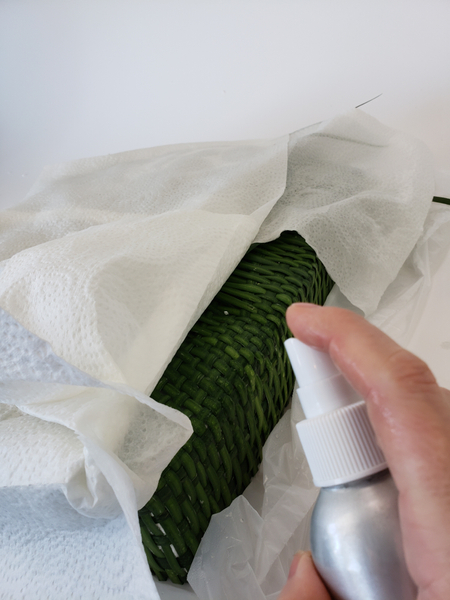 Focus the water on places where you used less glue techniques because the water might weaken the bond. But just a damp towel will already stop the moisture loss.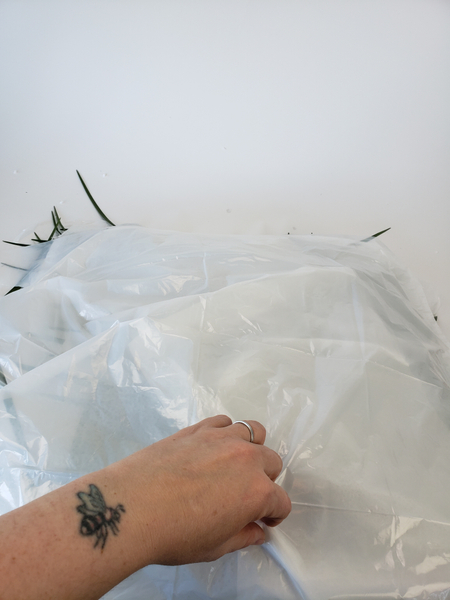 If you are just stepping away from the design for a few minutes the towel should be enough but for overnight breaks I usually cover it with a very this layer of plastic as well.
Sign up for my weekly newsletter
Every week I add a new design with related tutorials. Be sure to subscribe to receive an email notification with design inspiration.