My Creative Workbook
Christine de Beer - effortless floral craftsman
Stacking grass covered pebbles
Pebbles are a great way to weigh down or keep your floral material in place. Here's a way to dress them up a bit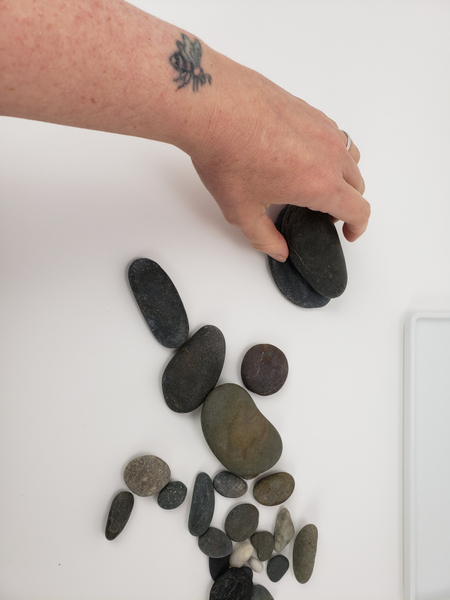 Pick a few pebbles that are easily stacked.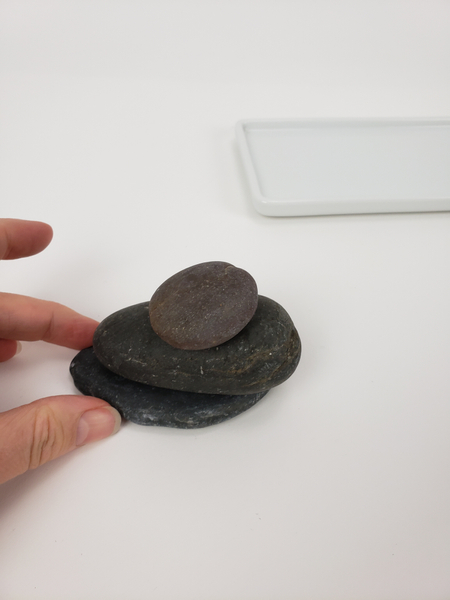 Once the rocks are covered in grass it is a little bit more difficult to stack so make sure the rocks are perfect to start with.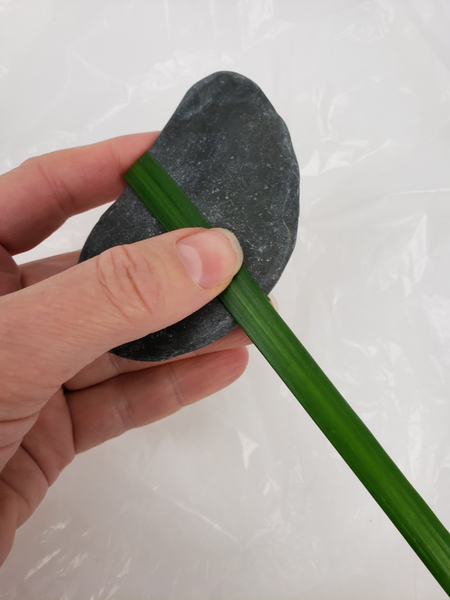 Wrap a blade of grass around the pebble like a band and glue the grass end to the other grass end. Do not glue the grass to the pebble.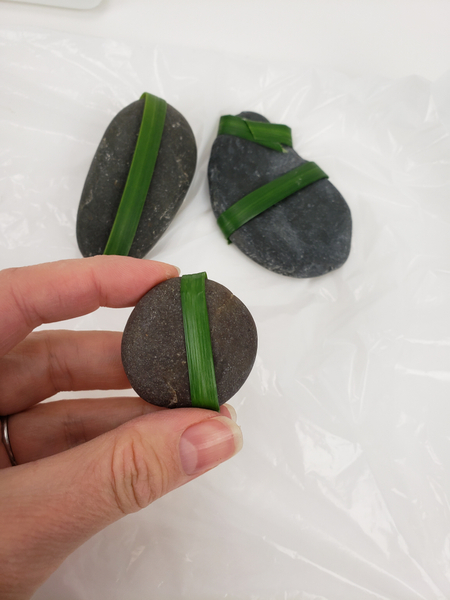 These bands makes it easier to interweave the grass to cover the pebbles.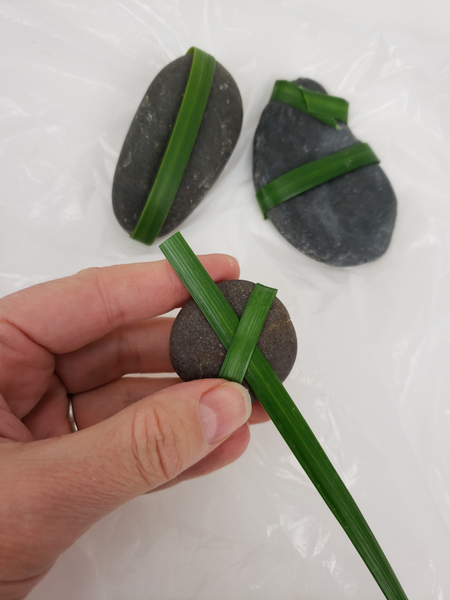 Weave a second blade of grass through the first and glue to secure.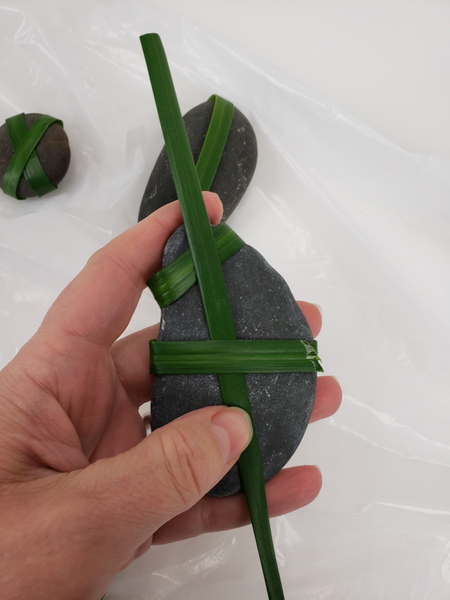 Don't be too concerned about the weaving pattern. Just weave some blades over and some under to secure the grass.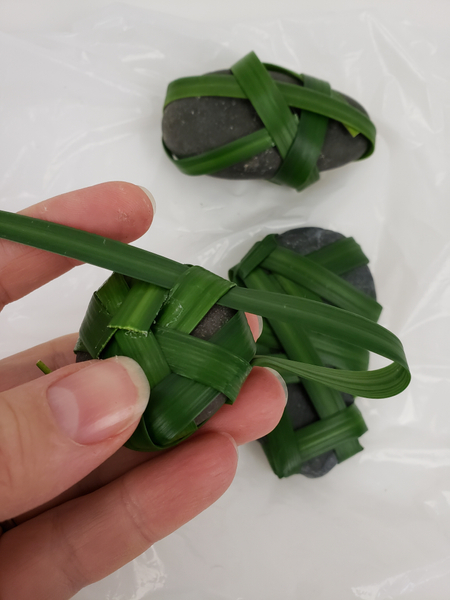 Start to interweave the grass. Make sure you cover the glued ends.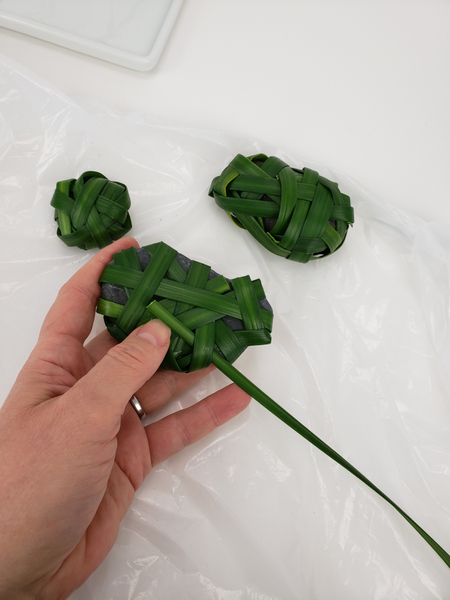 Design tip: Push the firmer stalk end of the grass through the weave. If you want more information about weaving, there is quite a bit more in my book.
... also there is a Tutorial with more instructions below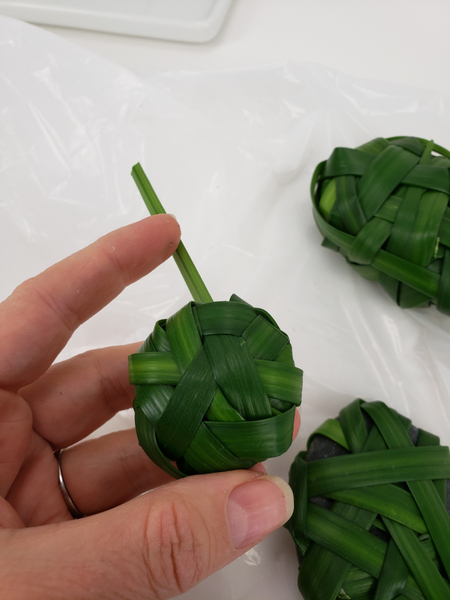 Follow the pebble shape closely so that it looks neat and can still be stacked.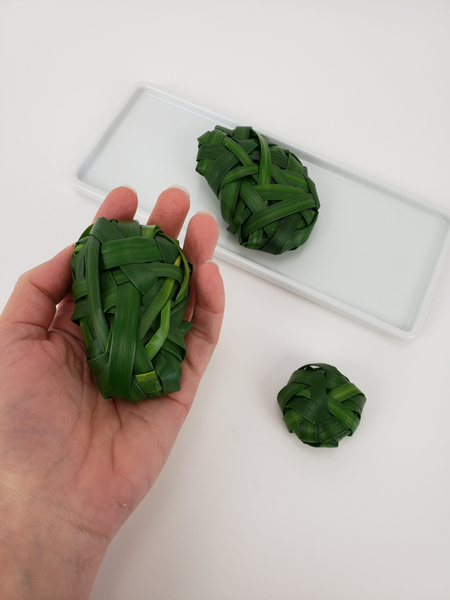 Three interwoven pebbles ready to design with...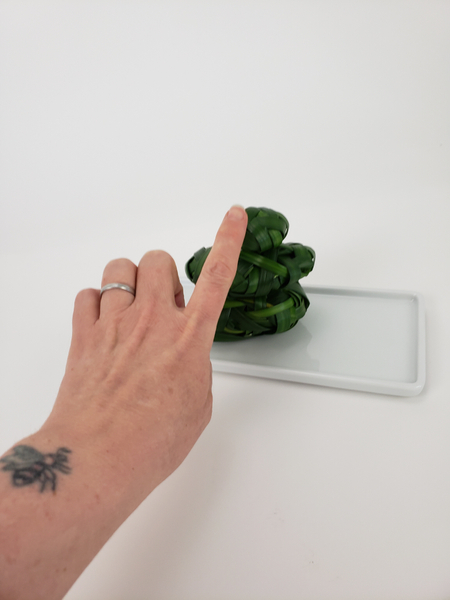 Tap the pebbles to make sure it is secure. If the stack topples over try again. This is really important because once you are concentrating on placing the flowers you really don't want to struggle with wobbly pebbles.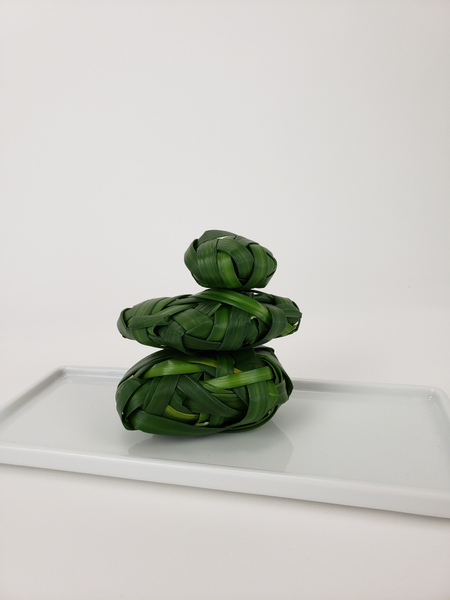 Stacked pebbles for floral designs.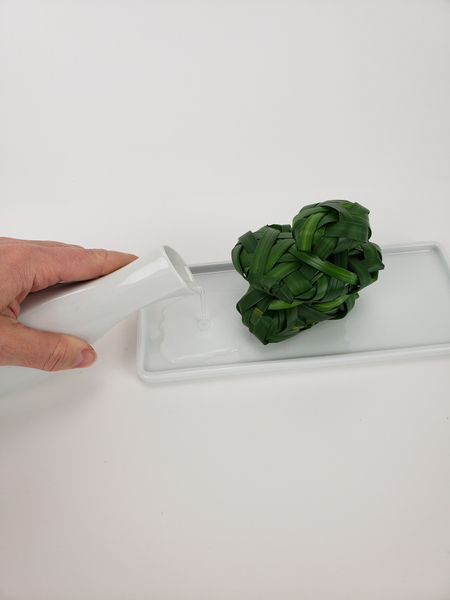 Fill the container with water...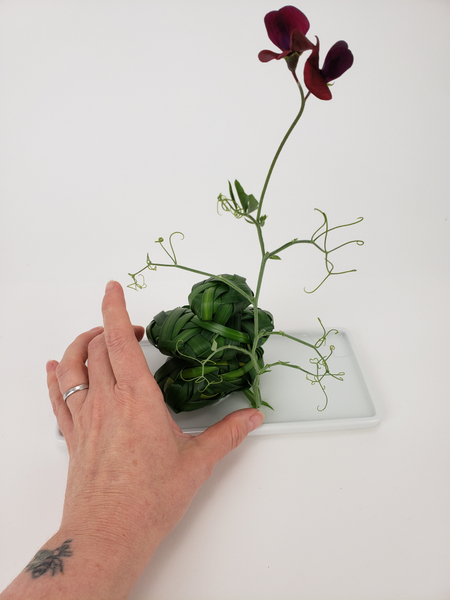 ... And place the flowers
You can read more about bending grasses and flower stems without snapping them in my book.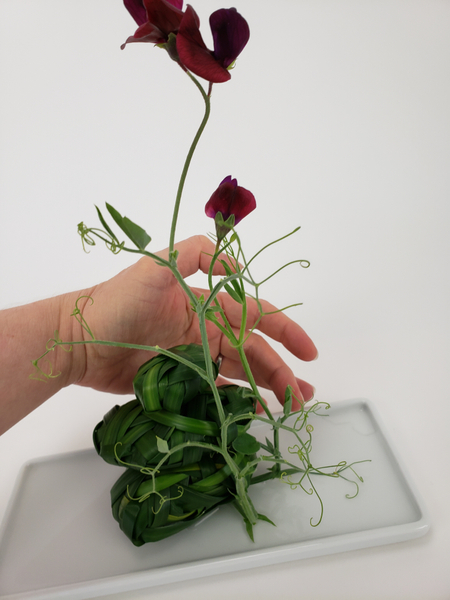 Just be careful not to knock over the pebbles!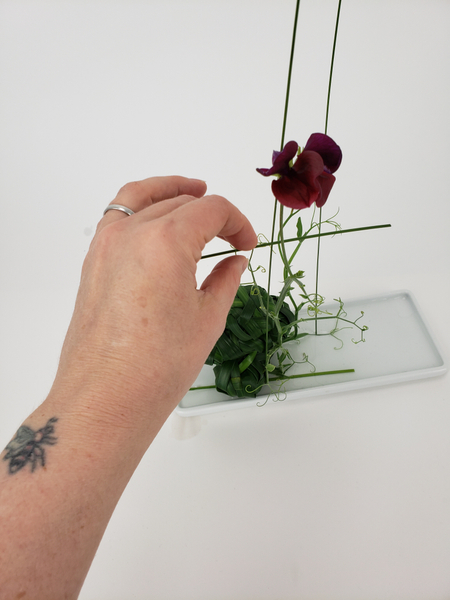 Finish the design with a few blades of grass that loops around and points up.
Sign up for my weekly newsletter
Every week I add a new design with related tutorials. Be sure to subscribe to receive an email notification with design inspiration.