My Creative Workbook
Christine de Beer - effortless floral craftsman
Weaving a gift box with a lid from palm leaves
20 December 2011

and more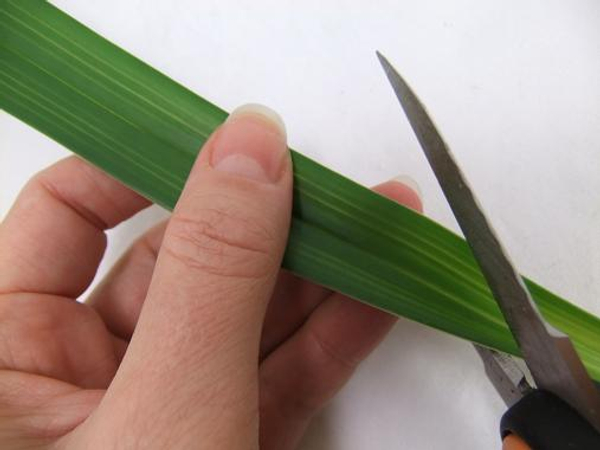 Cut the rigid, thicker part of the leaf to give you a long pliable strand to weave with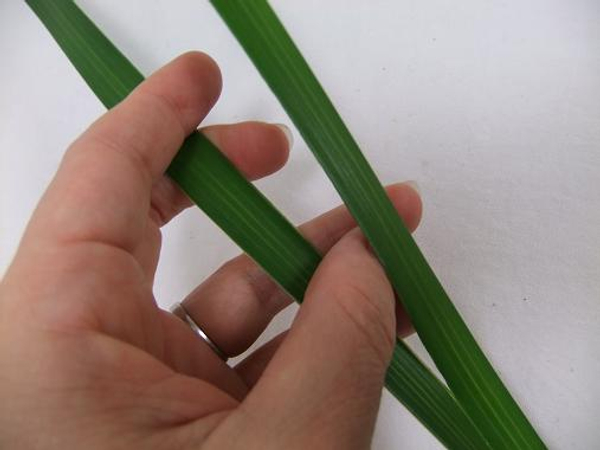 Split the palm leaf in two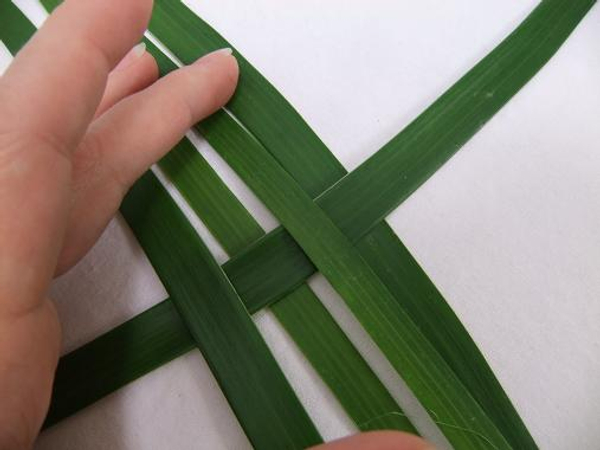 Start weaving a basic weave pattern for the gift box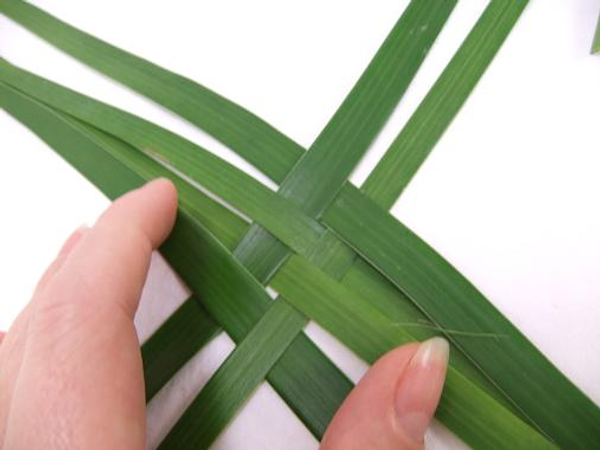 Add leaves to build up the base or bottom of the box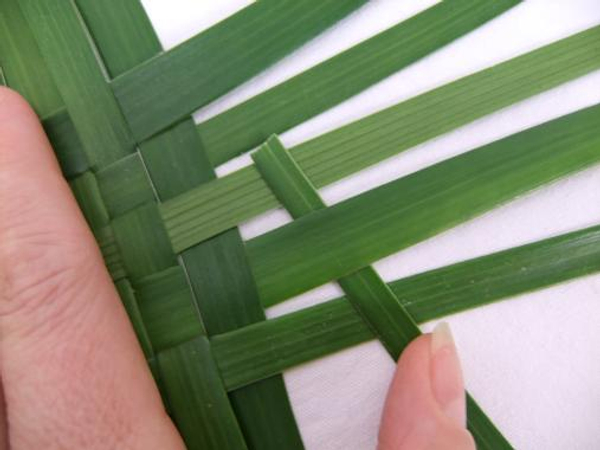 I use the firmer blunt side of the leaf to weave in and out of the strips. Keep the weave pattern tight.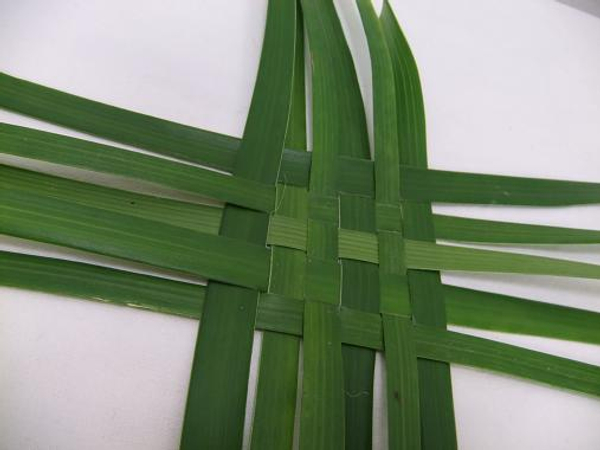 This will be the bottom of the gift box. Let the strands extend on all sides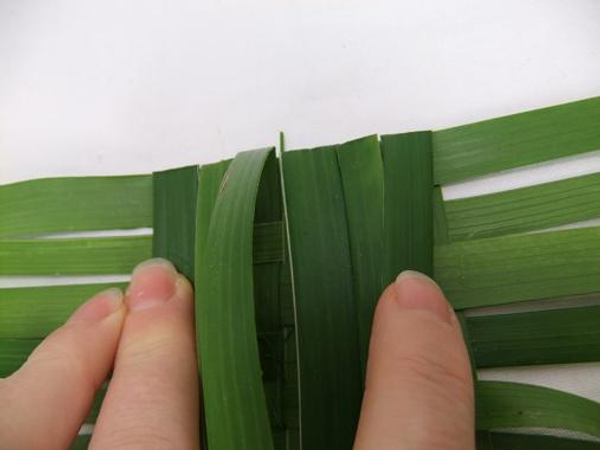 Firmly fold the palm leaf strands over to create a sharp and neat bottom side. Do this for all four sides.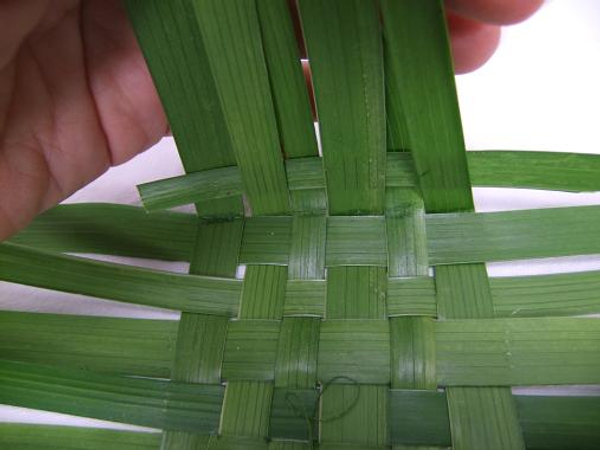 Lift the side strands and continue the in and out weaving pattern on the sides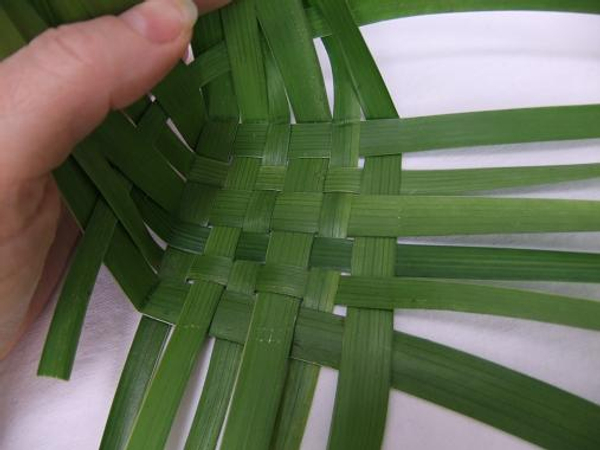 Continue the weaving pattern around the box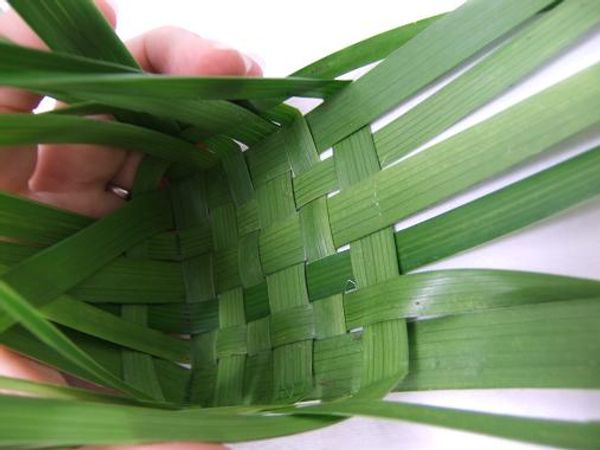 Hold the long strands up while weaving. You can also clip it together with a washing peg. Weave the last side of the box to close the shape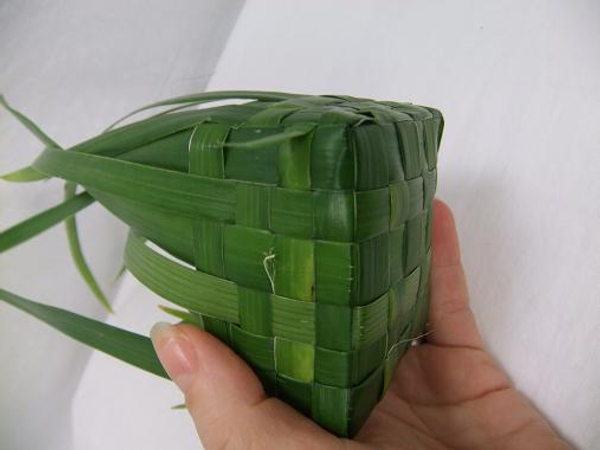 Add the next strand. By the third strand the box shape will be stable and much easier to weave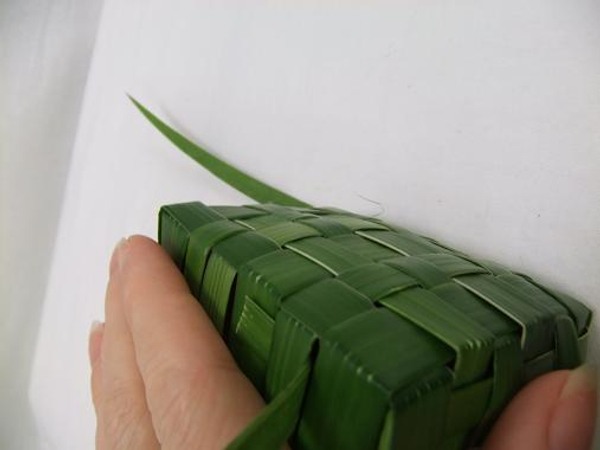 Gently hold the box and tug all the end pieces to firm up the square shape. Tuck the left over strands of palm into the design by following the weave pattern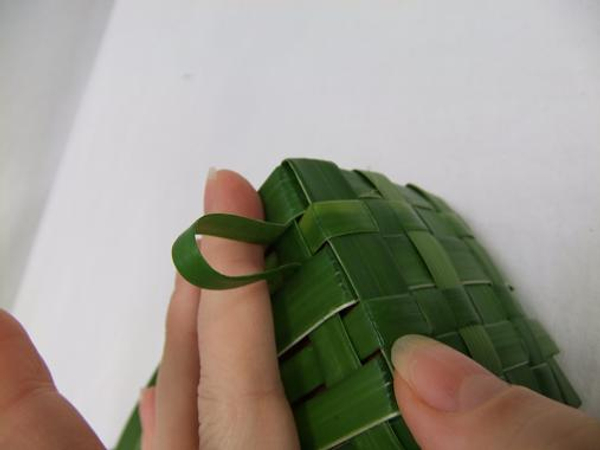 Just continue to weave the palm leaf in and over untill the end peices are neatly incoprporated.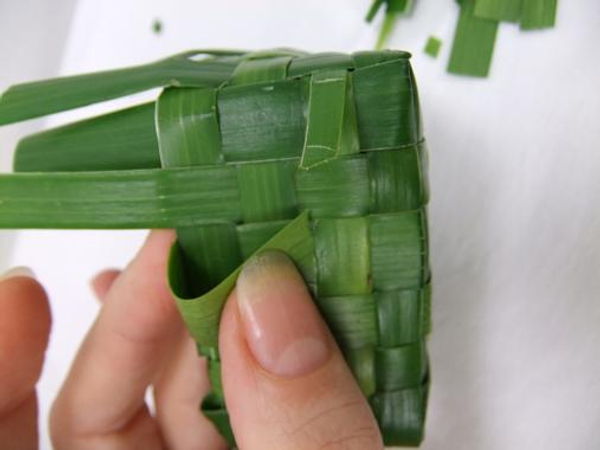 Weave the loose strands at the top by catching the upper most palm leaf. If the leaf end inside the box, fold it over the leaf and tuck it into the weave pattern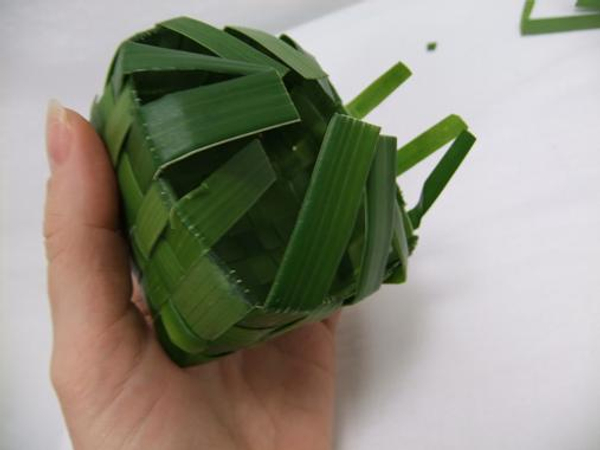 The loose strands that ends outside the box needs to be cut short and then woven over and into the box.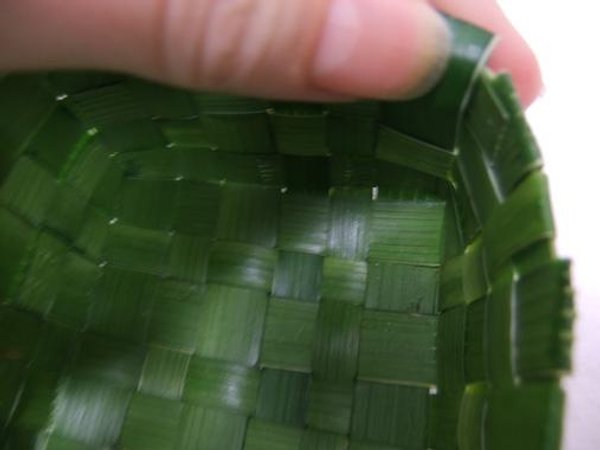 Tuck these strands into the weave pattern inside the box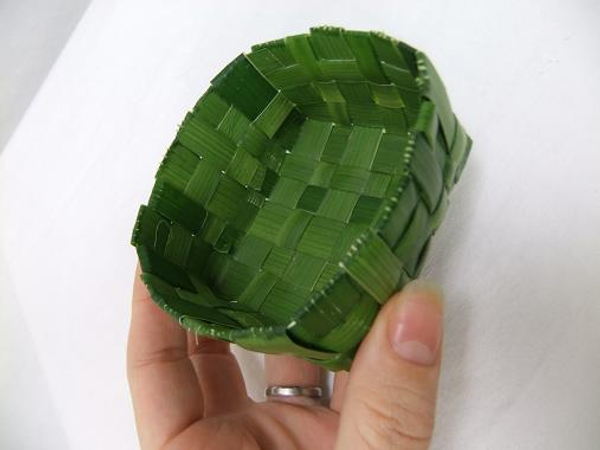 Neaten all the palm leaf strands by pulling it tight and weaving it back into the weave pattern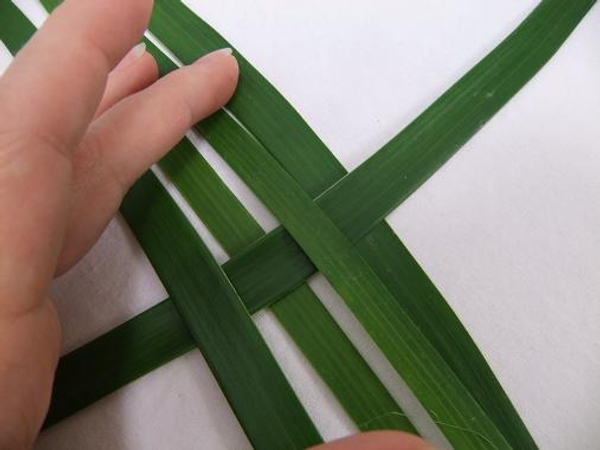 The lid is woven in the same way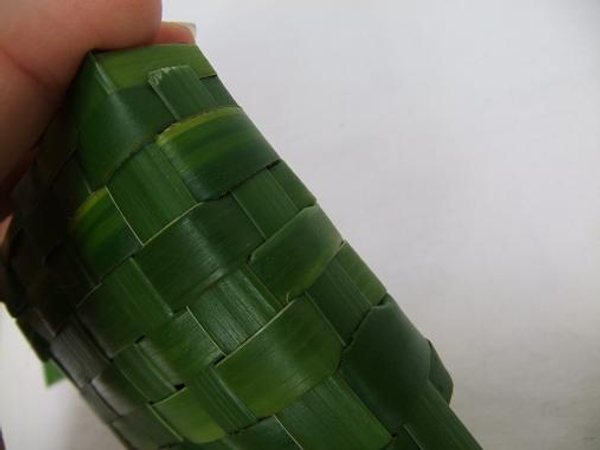 Only shorter than the box on the sides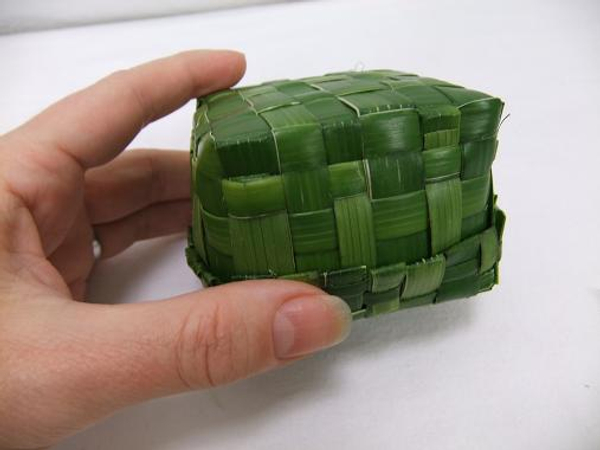 You can place the lid on top of the box or as a base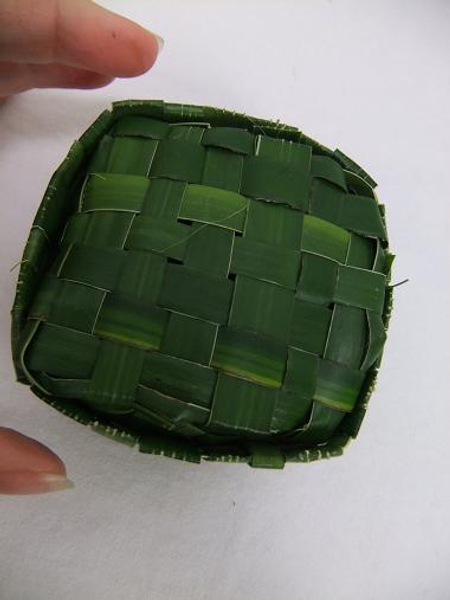 or make it slightly smaller than the box.
The box is now ready to decorate. It is quite strong and will dry to a grey green
Sign up for my weekly newsletter
Every week I add a new design with related tutorials. Be sure to subscribe to receive an email notification with design inspiration.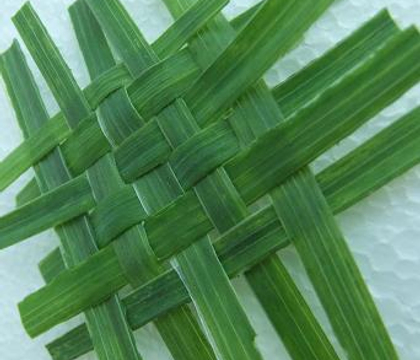 8 June 2011
Foliage Weaving
For this tutorial I focus on a simple weave pattern that does not require you to soften or prepare the leaves to be more durable or flexible. This is the starting point in...