My Creative Workbook
Christine de Beer - effortless floral craftsman
This bronze net or copper mesh is biodegradable and completely disappears in a green design making it an ideal mechanic to use.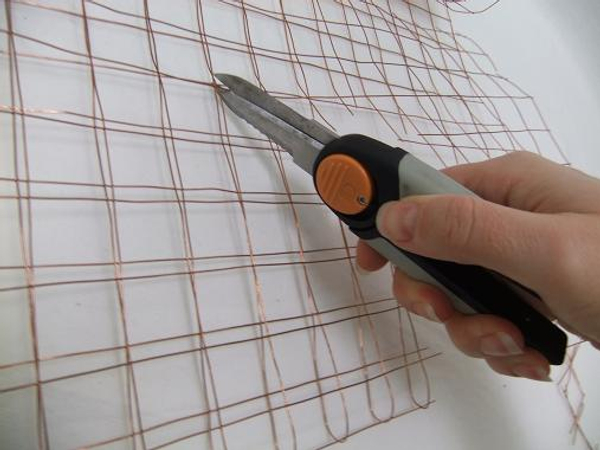 Cut the biodegradable copper mesh to size.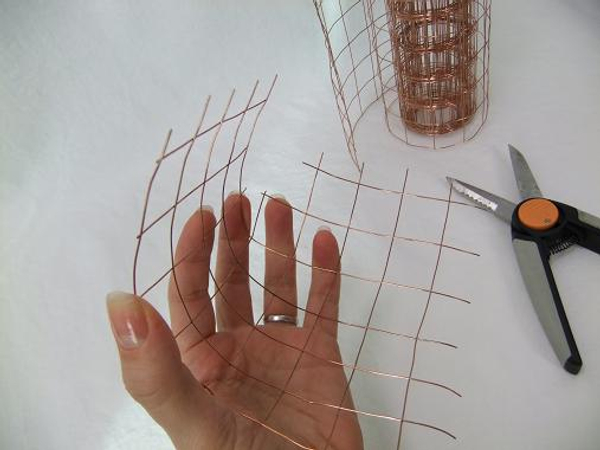 Bend and curve the pebble shape.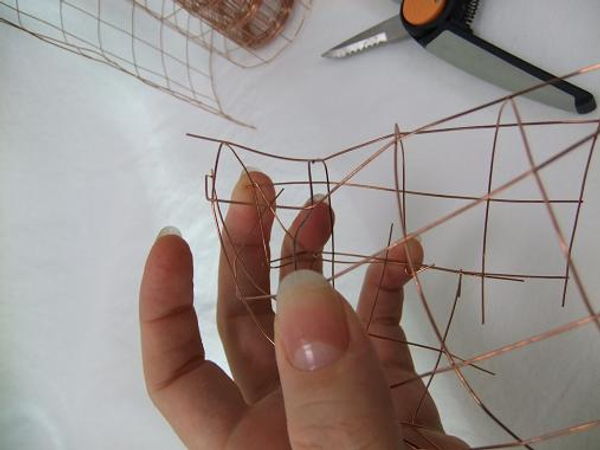 Overlap the sharp end wires to close the shape.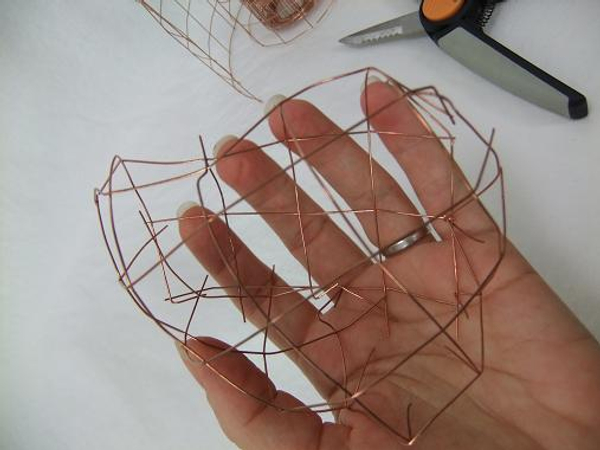 Continue to fold all the end wires neatly into the design.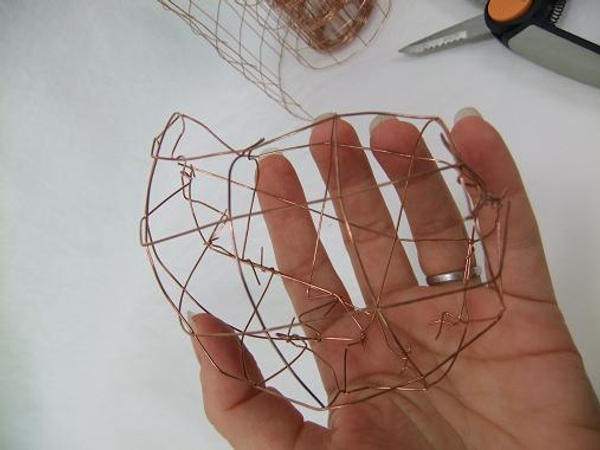 Twist the sharp end wires with your pliers to point into the wire shape. There should be no dangerous sharp points sticking out of the design.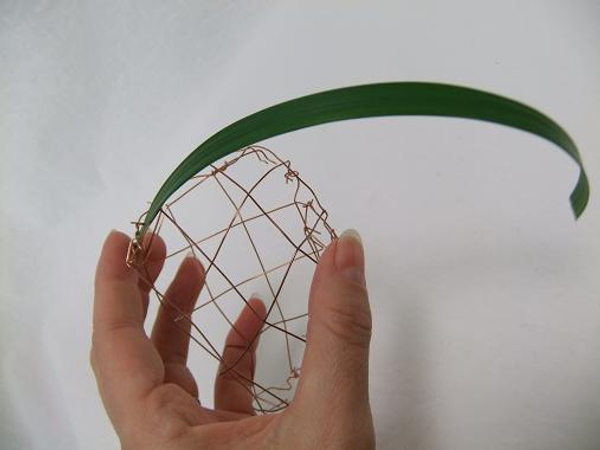 Start to weave a long blade of grass in and out of the wire shape.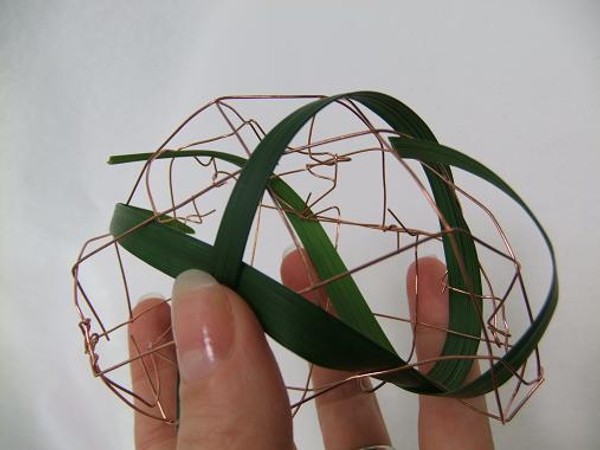 Continue to weave the grass through the biodegradable copper mesh.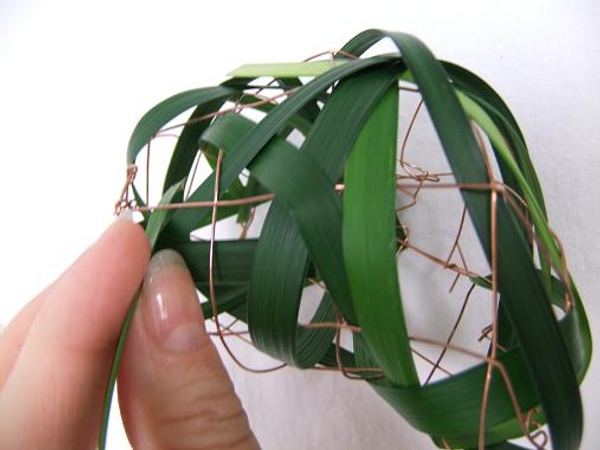 Use the thicker side of the blade of grass to thread it through the wire mesh.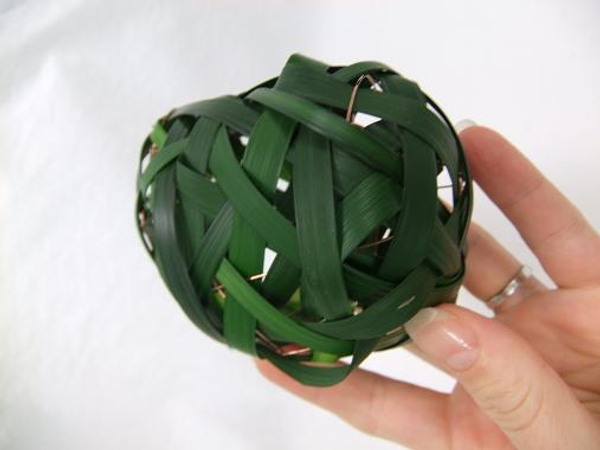 Continue to weave in blades of grass until you can no longer see any copper wire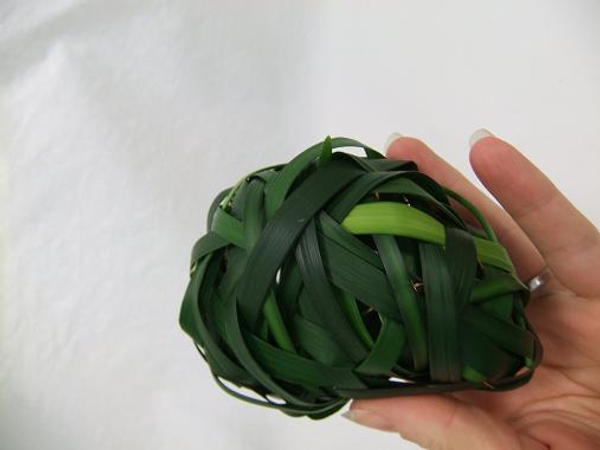 Add a few more blades of grass...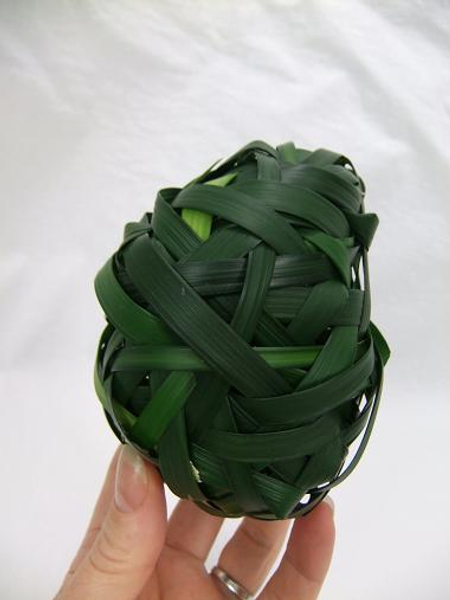 Continue weaving until you have a well covered shape.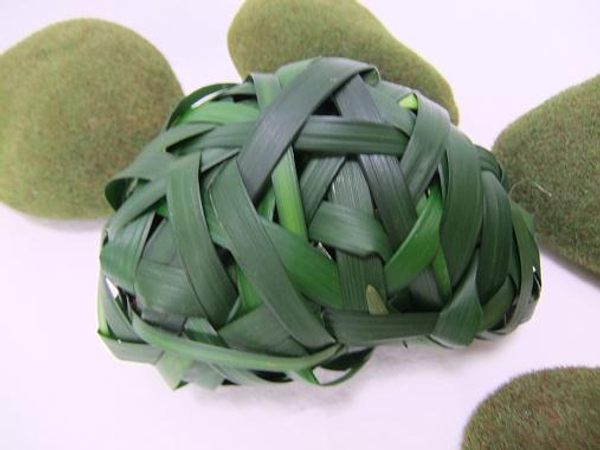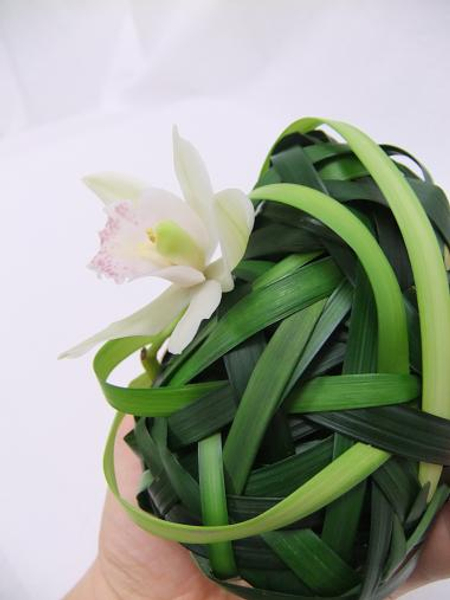 Place an orchid in a test tube and insert it into the grass pebble.
Sign up for my weekly newsletter
Every week I add a new design with related tutorials. Be sure to subscribe to receive an email notification with design inspiration.