My Creative Workbook
Christine de Beer - effortless floral craftsman
This bronze net or copper mesh is biodegradable and completely disappears in a green design making it an ideal mechanic to use.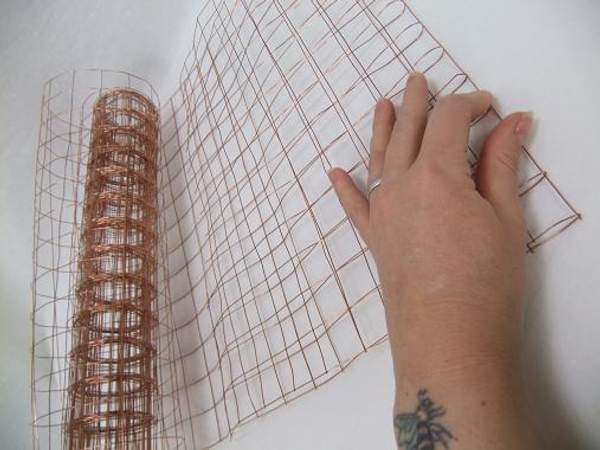 Fold a section of biodegradable copper mesh in half.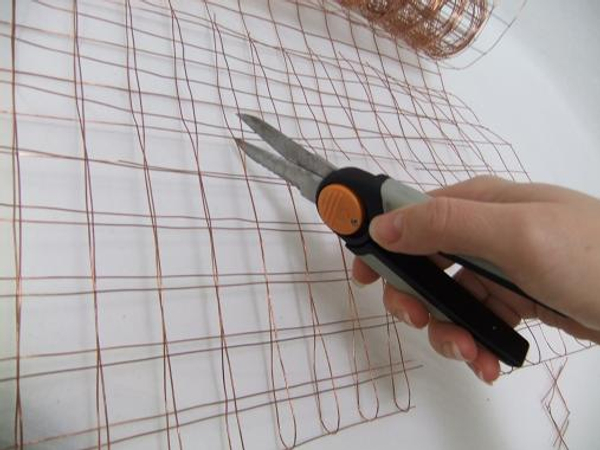 Cut the bronze net into a plump heart shape.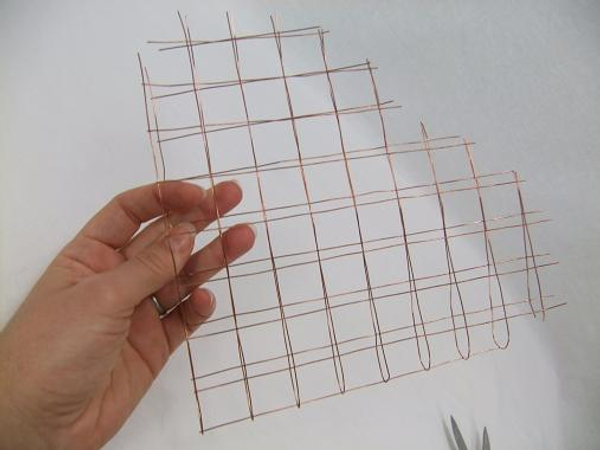 The fold in the copper mesh becomes one long side of the heart shape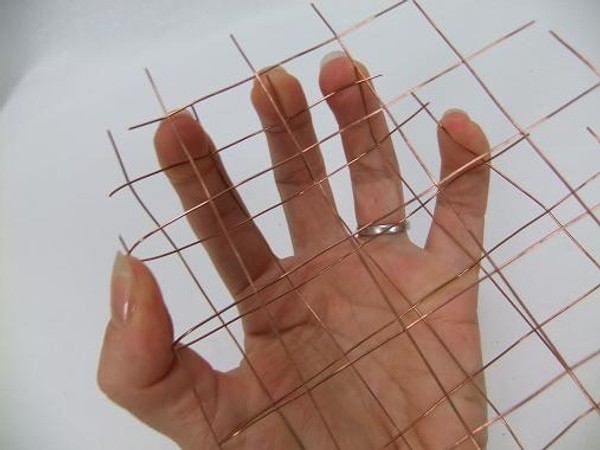 Curve the heart shape to give it dimension. Start with the rounded side and bend and press in.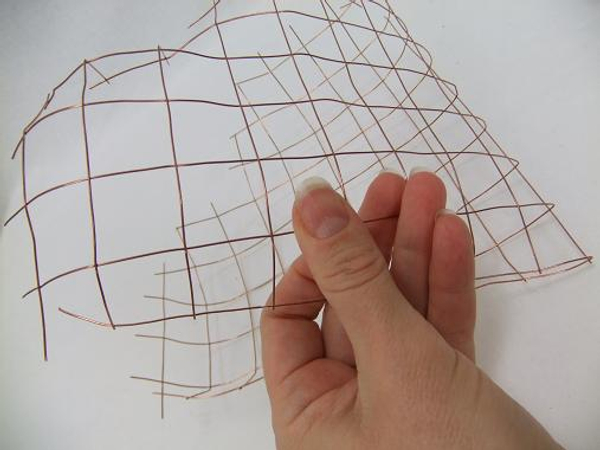 Bend the sides in and puff out the inside of the heart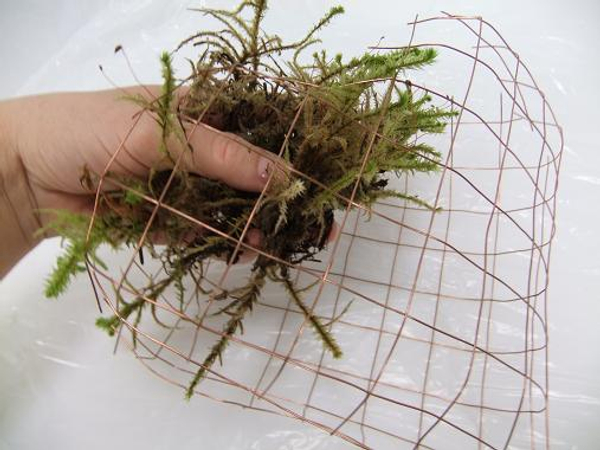 Place moss in the wire mesh frame.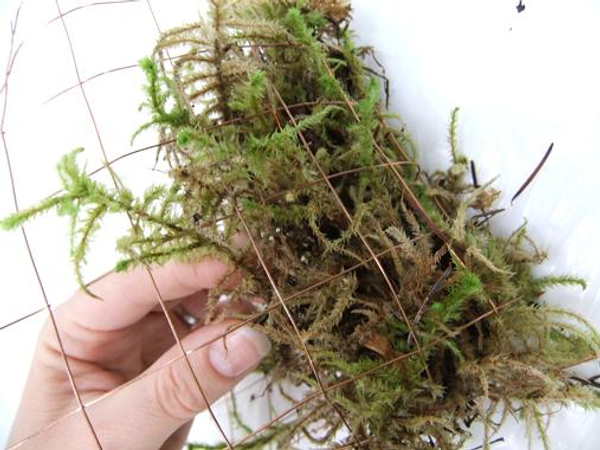 Press the moist moss into the shape to create a firm shape for the plants to grow in.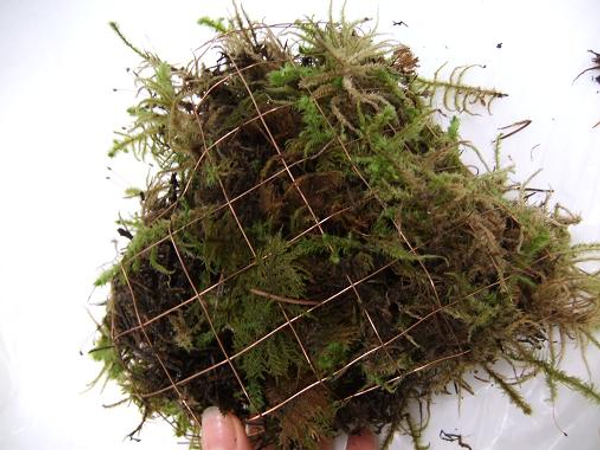 Stuff the entire shape and add a bit extra moss to take up the space when you fold the shape closed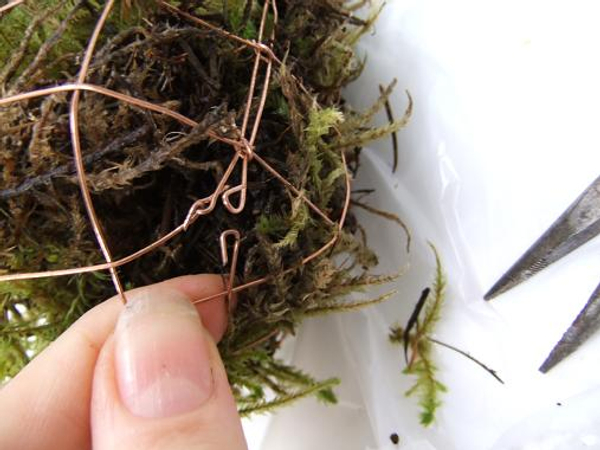 Make hooks in all the wire ends with your pliers.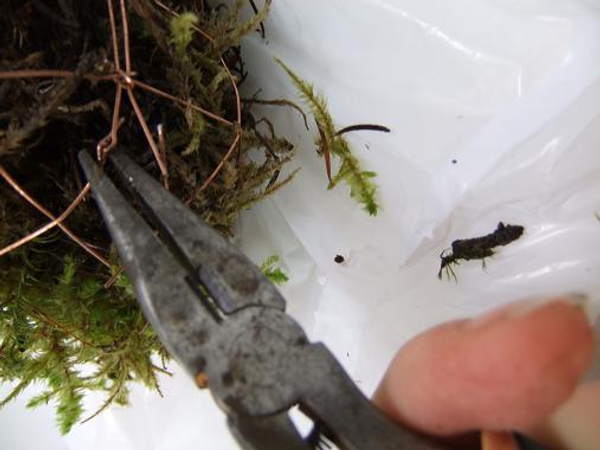 Hook all the wires and close the hooks firmly with your pliers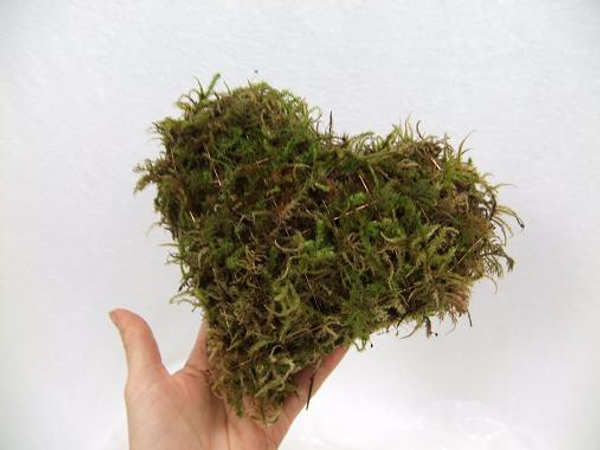 Dip the moss in water to make sure it is moist. Set aside to drain.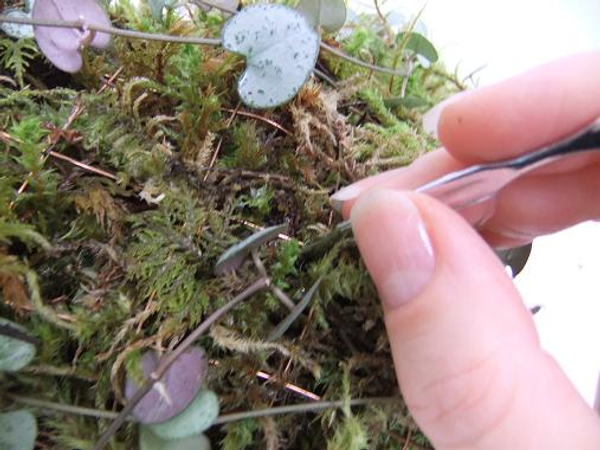 Push the rosary vine (ceropegia woodii) stems deep into the wet moss with a nail cuticle pusher. The rosary vine will root and continue to grow around the moss heart. The wire mesh will eventually biodegrade and the rosary vine will take its place to hold the firm shape.
Sign up for my weekly newsletter
Every week I add a new design with related tutorials. Be sure to subscribe to receive an email notification with design inspiration.