My Creative Workbook
Christine de Beer - effortless floral craftsman
Float a swirling vine nest in a small vase to help keep your flowers in place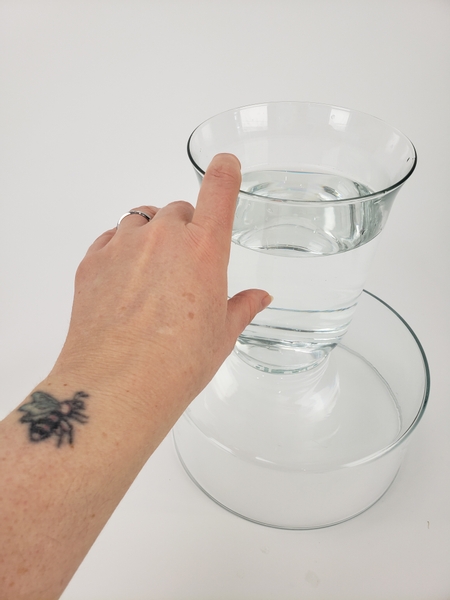 Place a water filled vase on a display surface. I added an upturned glass vase as a pedestal.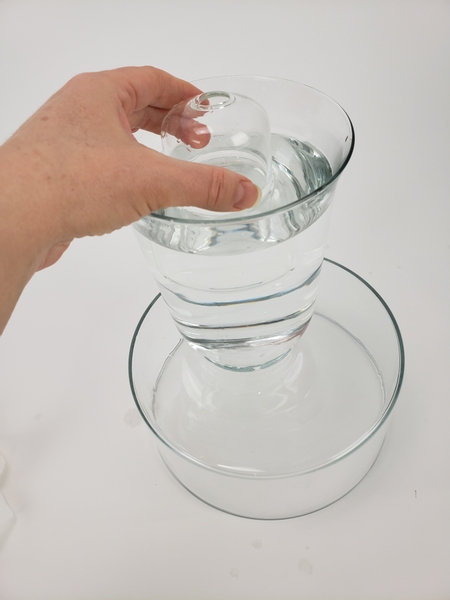 Place a smaller vase into the water filled vase so that it floats.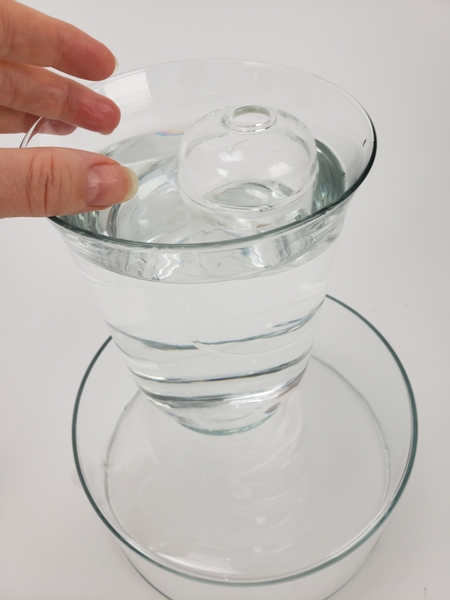 Add water to the smaller vase so that it becomes heavier and sinks in the water to become stable.
I am designing with two mature tulips. I wanted to explain a bit more about the tulip curve so I added that into our weekly email so that you can reply if you have comments or questions. Make sure to sign up so that you can join the conversation or read each week's exclusive design specific tip. The sign up is below the post.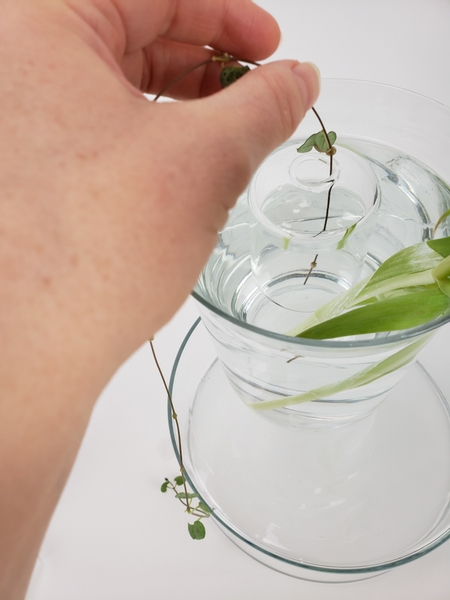 Feed the rosary vine carefully into the vase.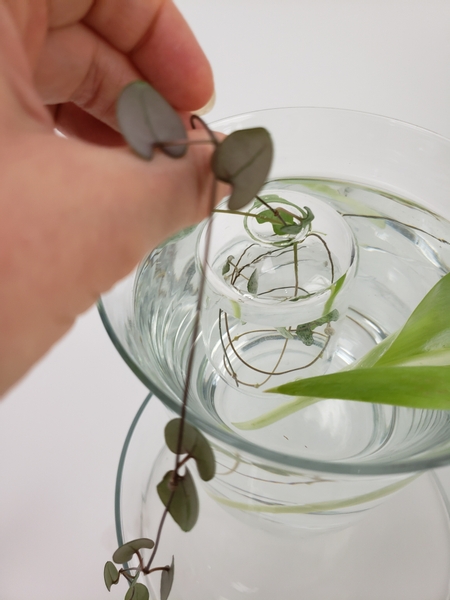 Let the vine swirl in the vase to create a beautiful vine nest.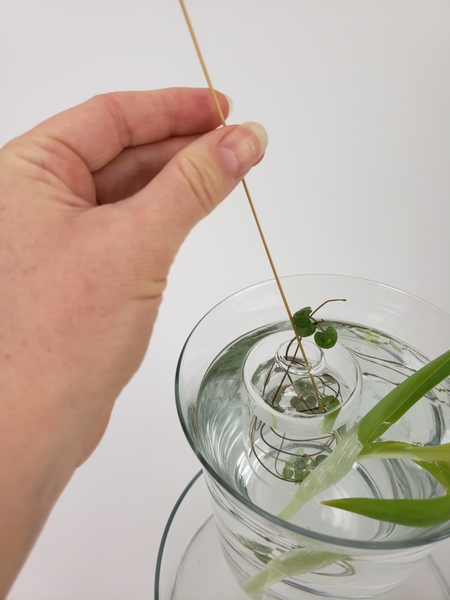 Tip: Use a thin reed or skewer to position and swirl the vine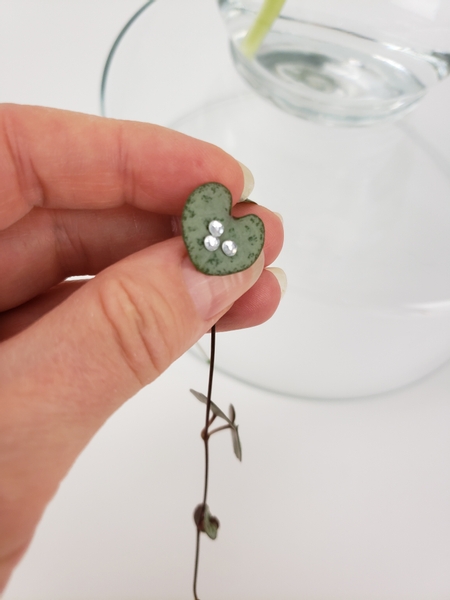 Add three sparkling crystals to one of the vine leaves and add the vine into the nest so that it can be seen.
See the Tutorial below for more detailed instructions on how I add the crystals so that the plant material is not damaged or bruised.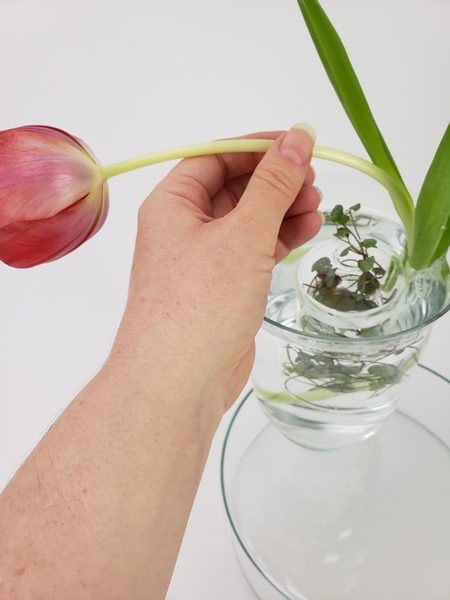 Drape two fully open tulips over the floating vine nest.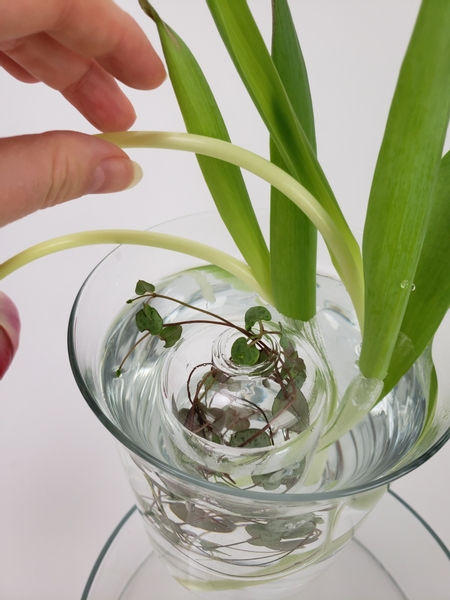 The floating vine bowl gently holds the flowers in place...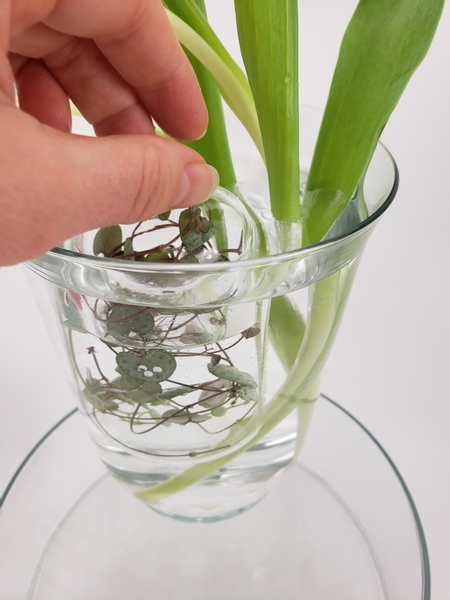 ... without wedging it into the vase.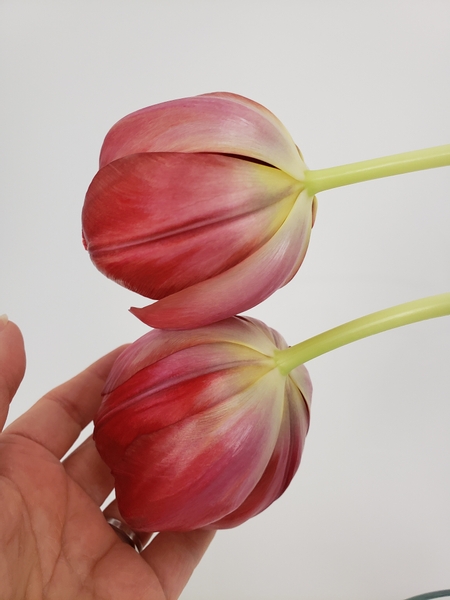 Allowing the growing flower heads to gently curve and lean to one side.
Sign up for my weekly newsletter
Every week I add a new design with related tutorials. Be sure to subscribe to receive an email notification with design inspiration.