My Creative Workbook
Christine de Beer - effortless floral craftsman
Product Review
Is there anything better than receiving a package? A good old fashioned package? Not much, methinks.
Earlier this week I received a package filled with BoutStix Floral Magnets from Nancy. As the name suggest the BoutStix Floral Magnet is designed to secure corsages, boutonnieres and body flower designs without needing to use pins, wire or glue. It really is the Stix part that makes it so great to design with. One of the pair of magnets is encased in a 3cm long green plastic stick that can be taped directly to a flower stem to create almost instant corsages.
You can read more on www.boutstix.com
My design this week kicks off the party season and sparkling season with some body flowers.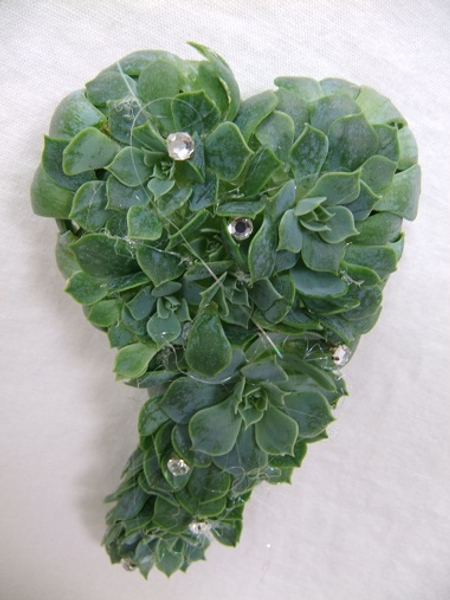 The elongated heart shape Echeveria waist corsage is meant to be worn low around the hip as a trailing ribbon clasp.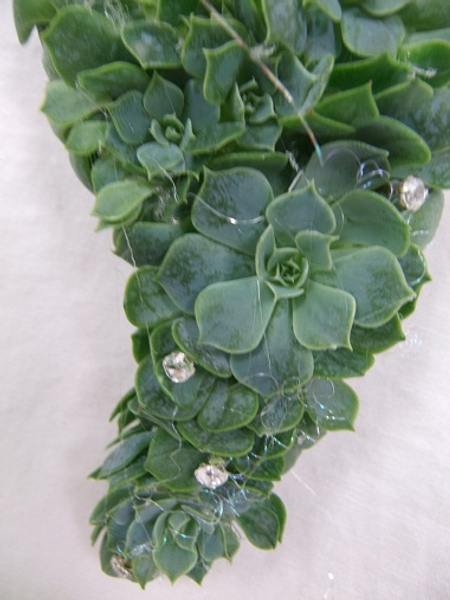 It is a mono-botanical design with the focus firmly on the Echeveria rosettes and leaves. A few strands of pearlescent angel hair tinsel and beads add sparkle and contrast to the dull green of the foliage.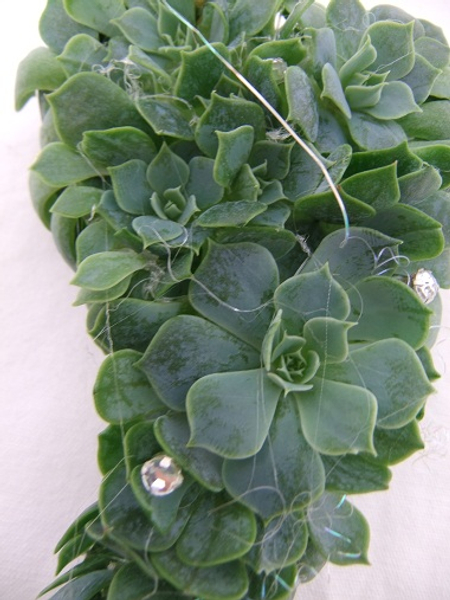 The BoutStix Floral Magnet is the backbone of the design, strengthening the narrow heart shape and adding support. Designs this big would normally be prone to topple over when worn but the long plastic stick spreads the weight evenly for perfect balance.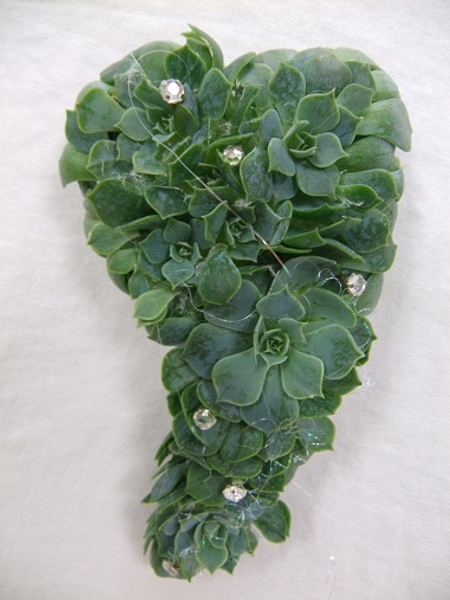 The strong magnets make the design really quite versatile and it can, of course also be worn as a corsage attached to a lapel or handbag. This design can even become an accent piece when designing for the event itself such as a mirror design, on a chair back, curtain tie or decorate a book cover.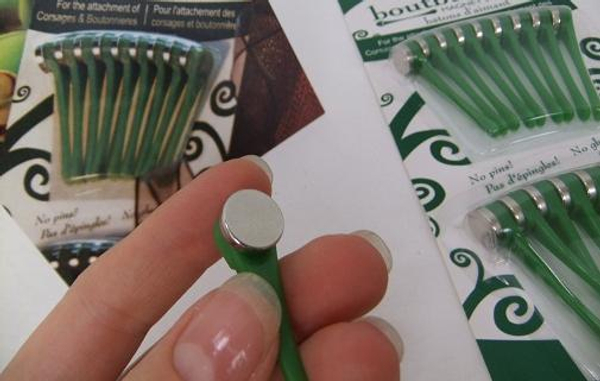 Thank you BoutStix Floral Magnet, it was a pleasure designing with your great product!
I will also use the BoutStix Floral Magnets in a Contemporary Floral Art Design Demonstration and Workshop early in 2012 but more about that then…
Sign up for my weekly newsletter
Every week I add a new design with related tutorials. Be sure to subscribe to receive an email notification with design inspiration.