My Creative Workbook
Christine de Beer - effortless floral craftsman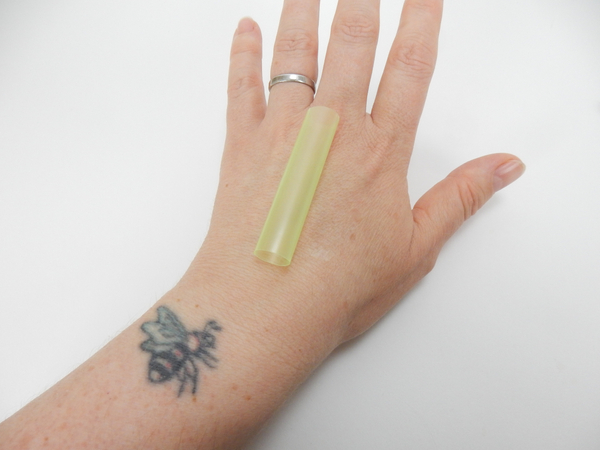 Measure and cut a drinking straw to fit on the top of your hand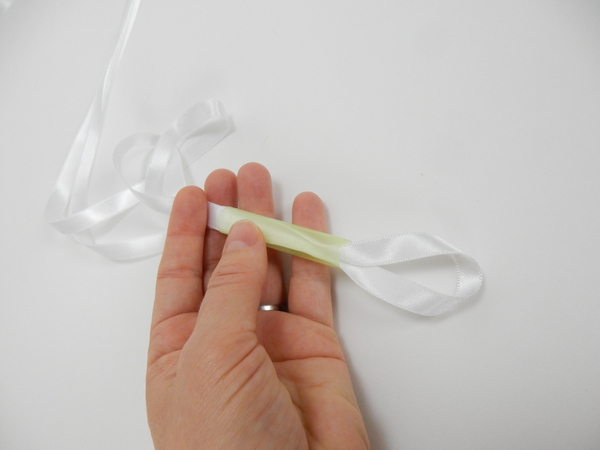 Fold a length of ribbon in half and slip it through the straw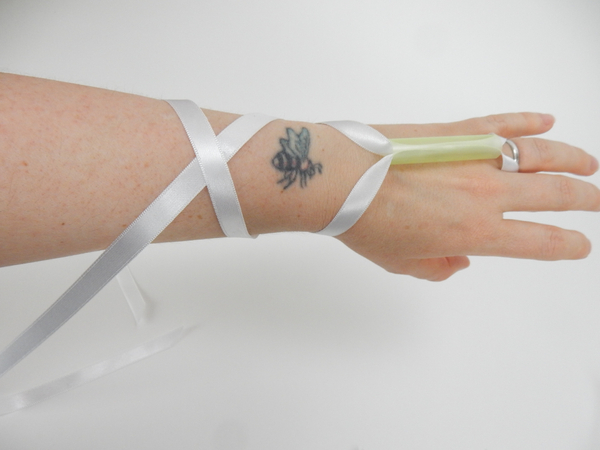 Slip the loop over your ring finger so that the straw lies comfortably on the top of your hand. Cross the ribbon at your palm and bring it back to the front to knot (or make a bow) and cut the ribbon short if needed.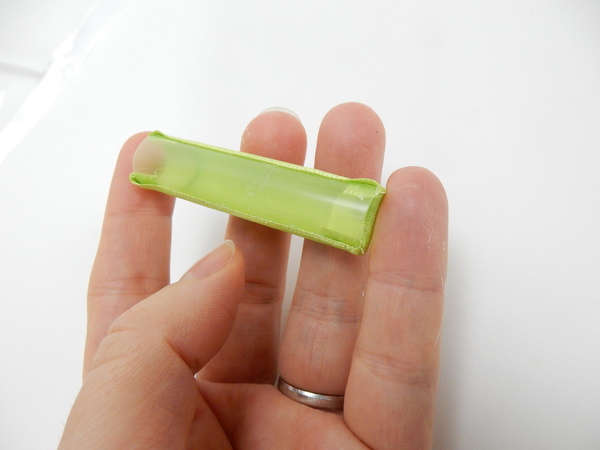 Cut another section of ribbon (that matches your design colour) and glue it to the drinking straw. Push both ends into the straw to finish it off neatly. The ribbon is the bottom part of the design.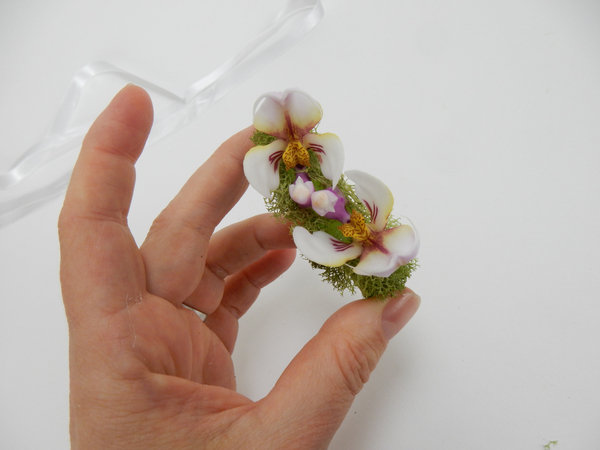 Cover the exposed straw part by gluing on moss and start adding the flowers. I used the throats of Phalaenopsis orchids (snip away the large petals), reindeer moss, succulents, twigs and pansy buds for my design.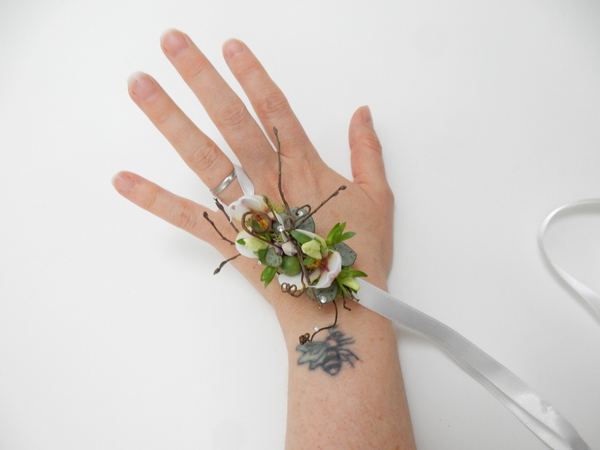 Slip the ribbon back through the straw and fit so see that it feels comfortable and balanced.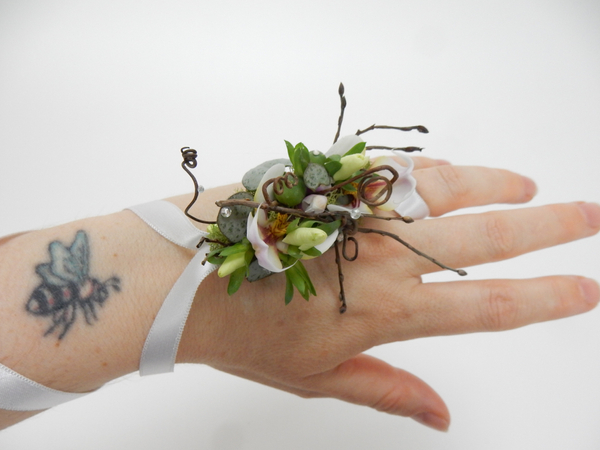 Knot the ribbon and add a bow, if you want
Sign up for my weekly newsletter
Every week I add a new design with related tutorials. Be sure to subscribe to receive an email notification with design inspiration.