My Creative Workbook
Christine de Beer - effortless floral craftsman
Up-cycle the plastic inside of a roll of Florist tape to create a comfortable wrist Corsage bracelet
This is, without a doubt, the most comfortable wrist corsage you will ever wear. It is easy to prepare ahead of the event and can adjust to fit comfortably.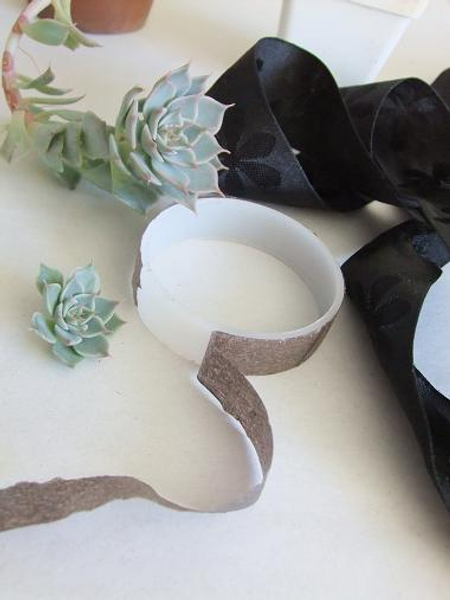 For my wrist corsage bracelet I up-cycle the plastic inner of floral tape.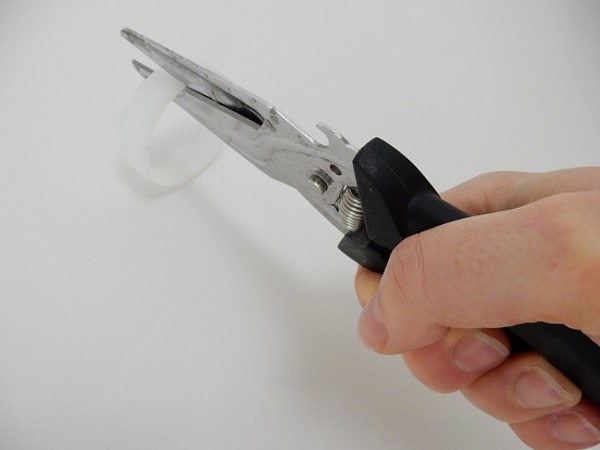 Cut the plastic inner from a floral tape open.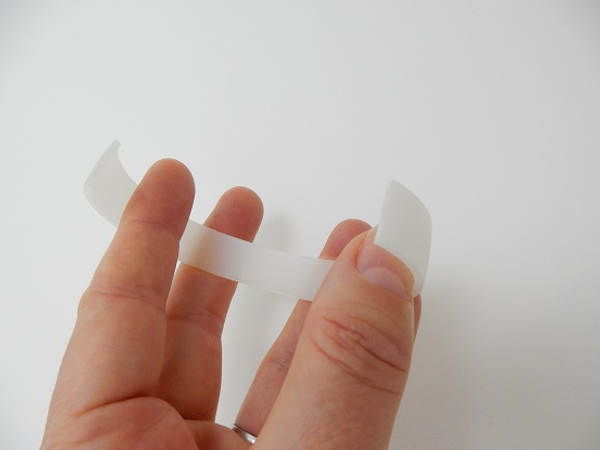 Bend the white loop to open up a bit more...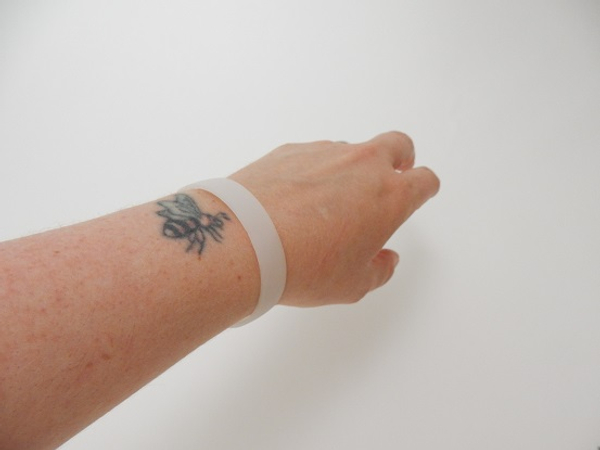 ... until it comfortably fit around your wrist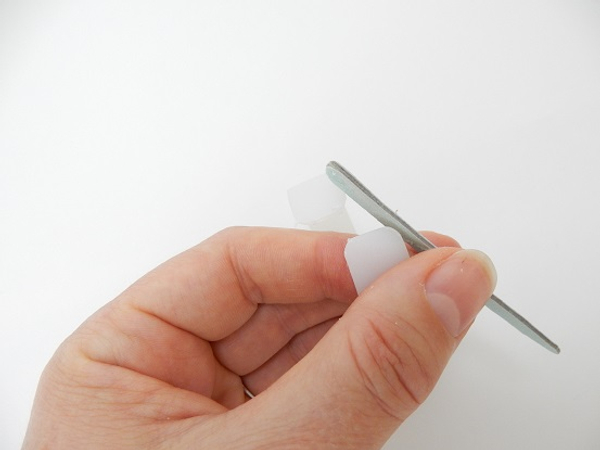 Gently sand the cut sections to remove all sharp ends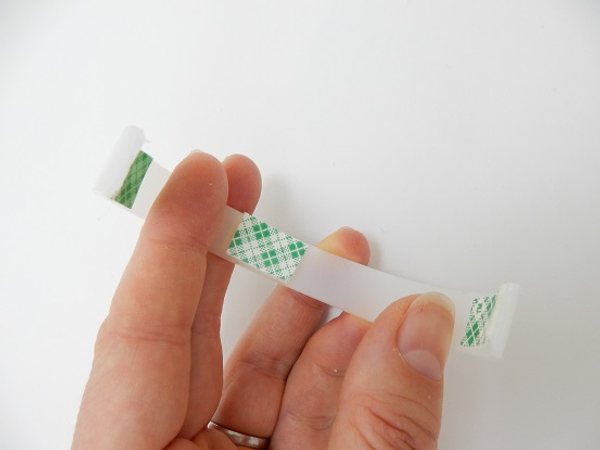 Place three sections of double sided tape in the inside of the loop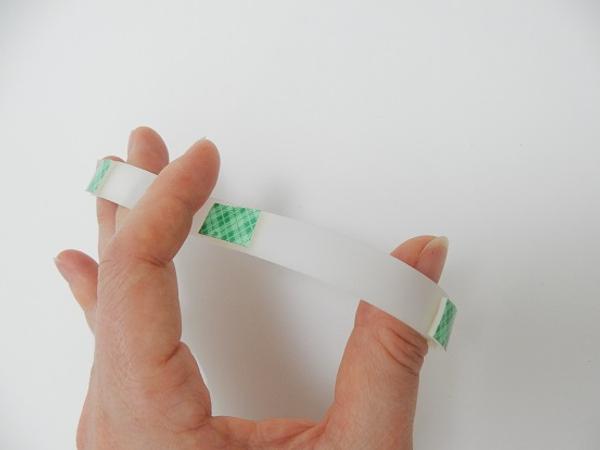 And three sections on the outside.
Design note: You can also glue the ribbon to the plastic loop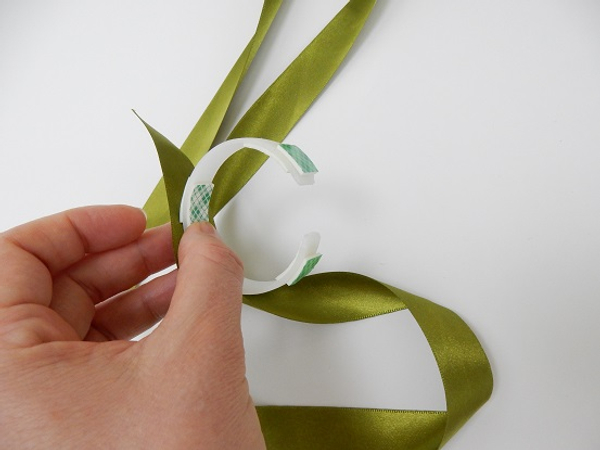 Measure a length of ribbon to fit twice around the plastic loop with some to spare for a bow.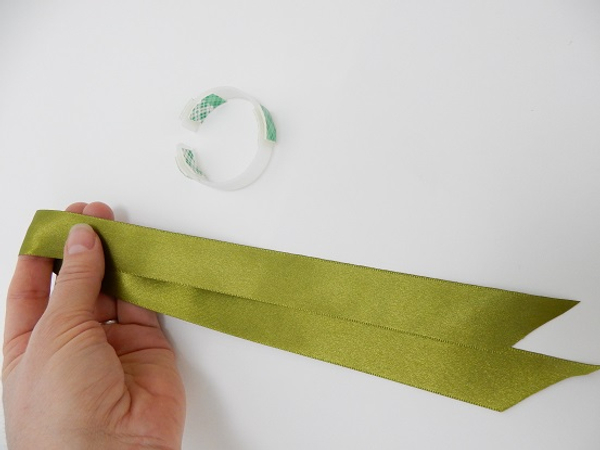 Fold the ribbon in half to get the middle point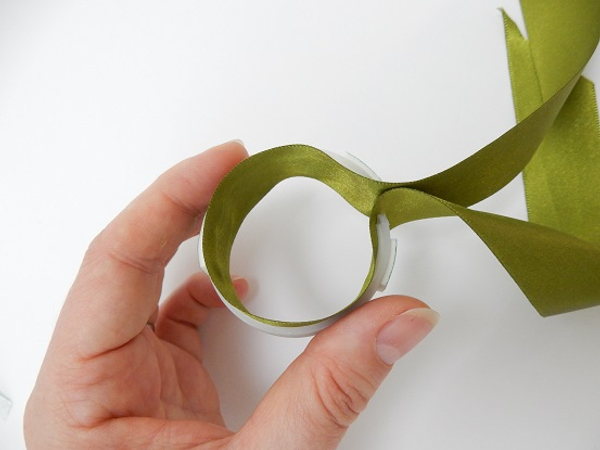 Open the ribbon and remove the protective covering from the double sided tape. Start to glue the middle point of the ribbon to the inside middle of the loop.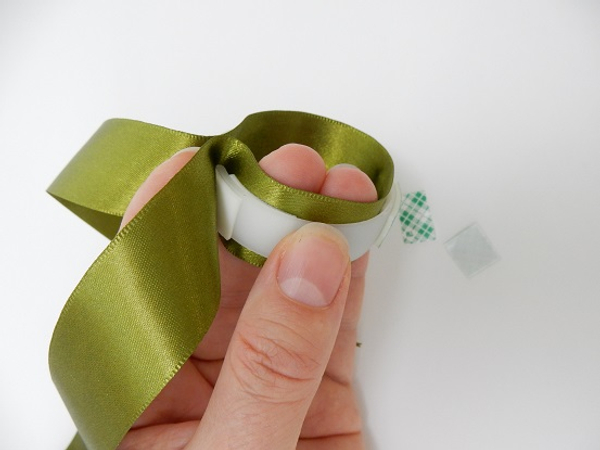 Tape the ribbon to the loop around the open edges...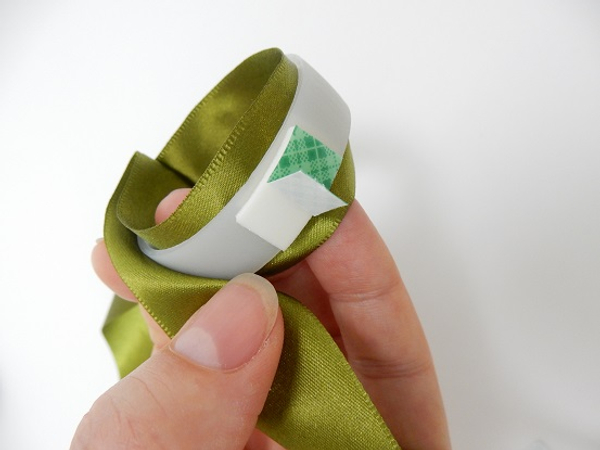 ... and meeting in the middle of the outside of the loop. Open half of the double sided tape and secure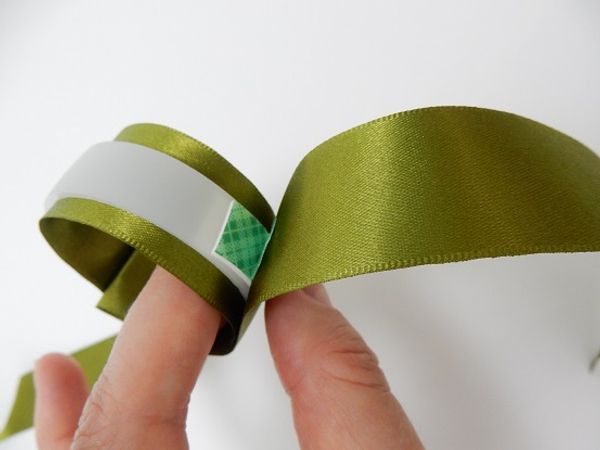 Leaving some ribbon to dangle loosely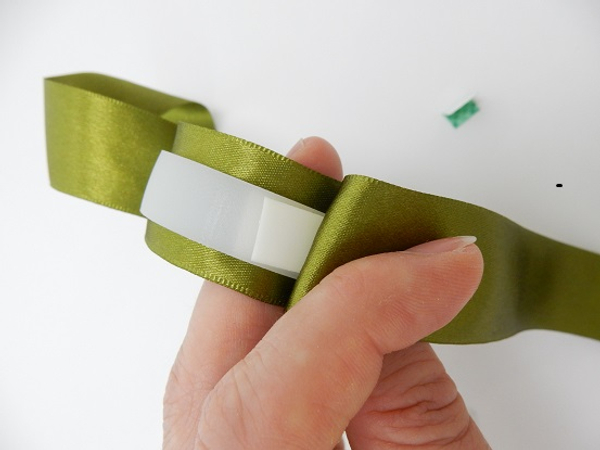 Secure the opposite side.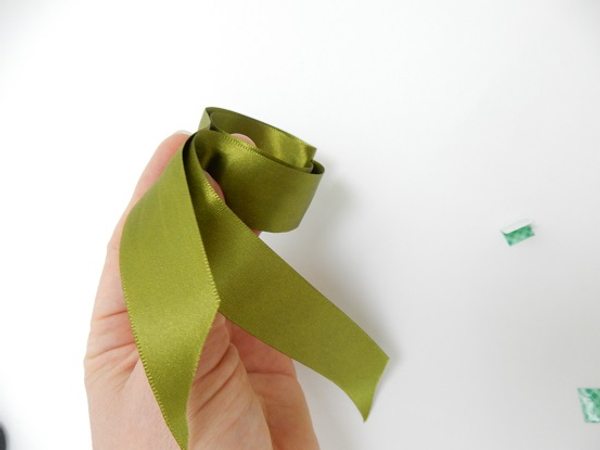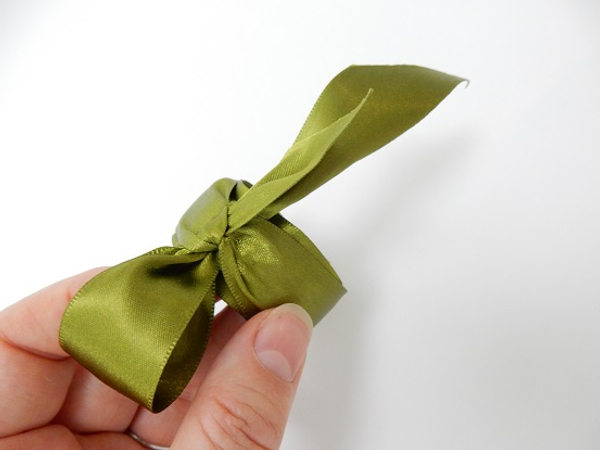 Tie the ribbon ends in a decorative knot or bow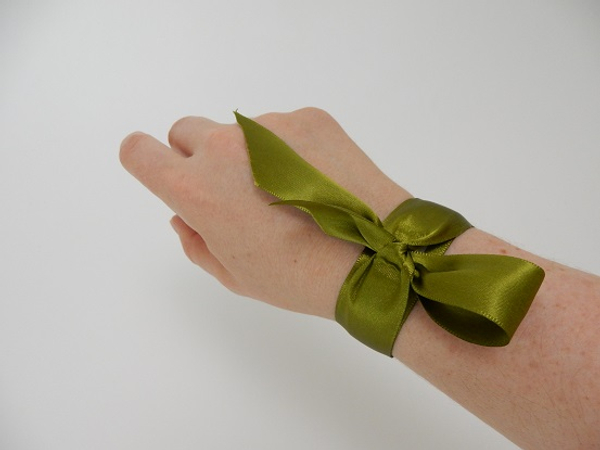 Fit the bracelet and adjust if need be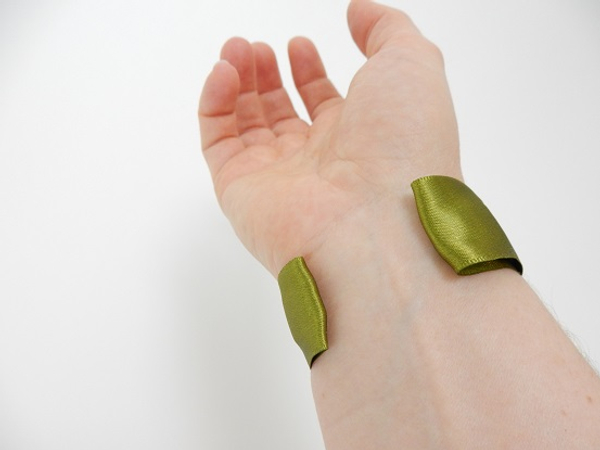 It should just hug your wrist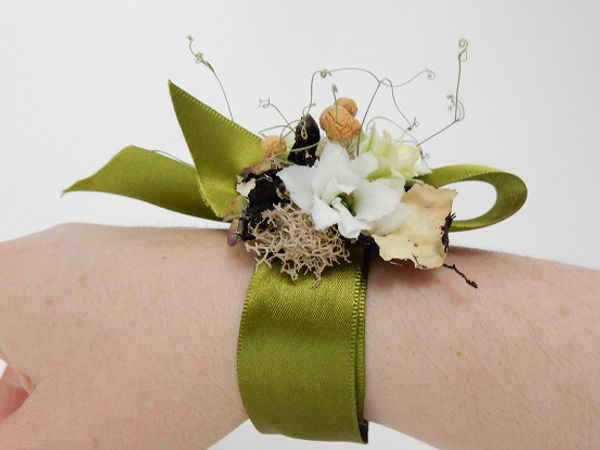 Glue in the floral material...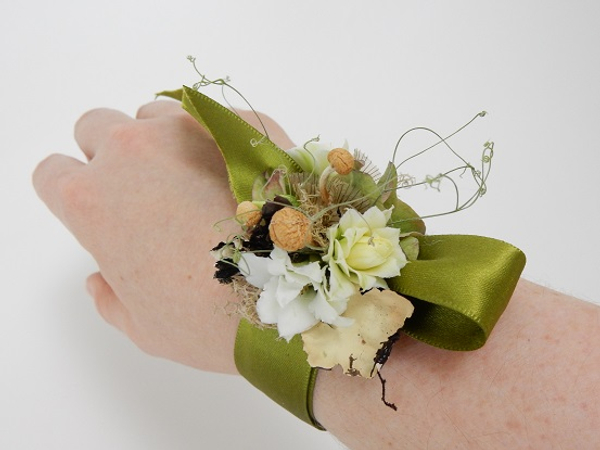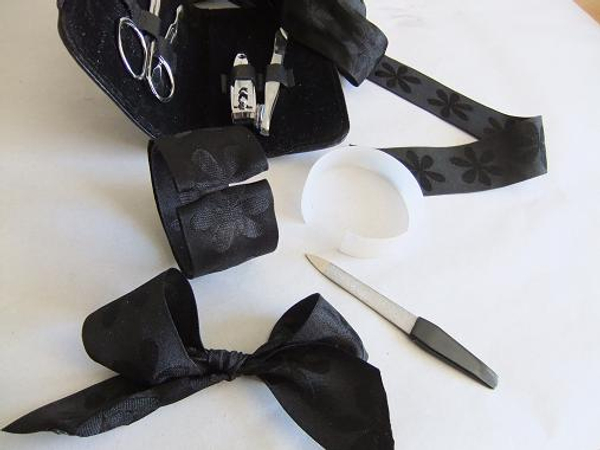 As an alternative you can also cut away the dangling ribbon and glue on the bow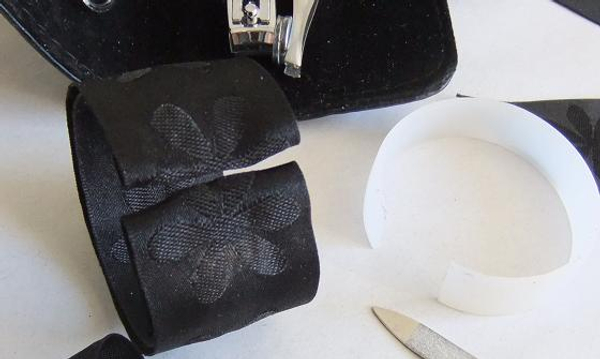 Neatly secure the ribbon by smoothing it down
Sign up for my weekly newsletter
Every week I add a new design with related tutorials. Be sure to subscribe to receive an email notification with design inspiration.