My Creative Workbook
Christine de Beer - effortless floral craftsman
The plastic inside of a roll of Florist tape becomes a Wrist Corsage
Used the Unusual to Use as Usual, again
Up-cycling design 3

In January I touched on the subject of up-cycling in Floral Art- in fact you will notice that I often up-cycle or even down-cycle or just plain recycle items in my art. Let me explain the difference between down-cycling and up-cycling.

Down-cycling is what we understood traditionally as "recycling". Take the life-cycle of a beautiful sheet of paper. Recycled it would become a slightly off colour paper towel then compressed in a pulp mould to become a mushy cup holder and then a really ugly egg box or electronics packaging before its boiled pulp is so useless it can only be (burnable) waste.

Up-cycling is the process of converting waste materials into products that are more valuable, better quality or of a higher environmental importance. Beautiful paper, when up-cycled becomes wallpaper. Burned out candle stumps become floral vases. An old wool jersey becomes felt pebbles. A cardboard box becomes the base of my Floral Hourglass sculpture. Re-purposed wire and fishing line found between the rocks on the beach becomes my In the bag Design.

Successful up-cycling in design always appear to be seamless and never forced.

Consider adding details only if it is the natural solution to a design problem. If you force "recycling" into a design it attracts too much attention and distract from the beauty of nature- which is still the point of Floral Art.

See below for a few up-cycling designs links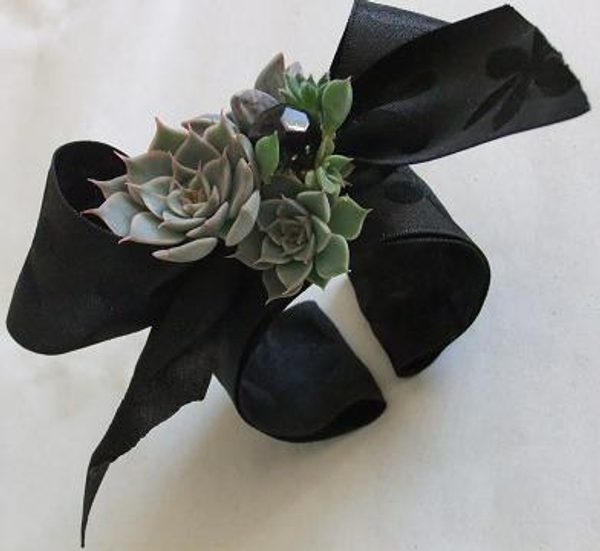 I love the idea of body flowers.

You don't really need a reason to wear a floral wrist corsage but up-cycling the inner ring from your finished floral tape is most certainly cause for celebration: Yippee! I am getting a new roll of tape and Yippee! I am reducing the amount of trash my design room generates.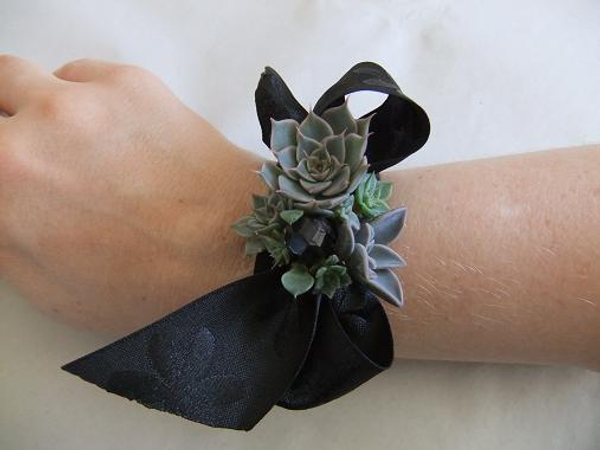 And to take the idea of ecologically sound design another step further: The succulents in the corsage will lasts for more than a month before some of the leaves will develop tiny roots that can then be picked off to plant.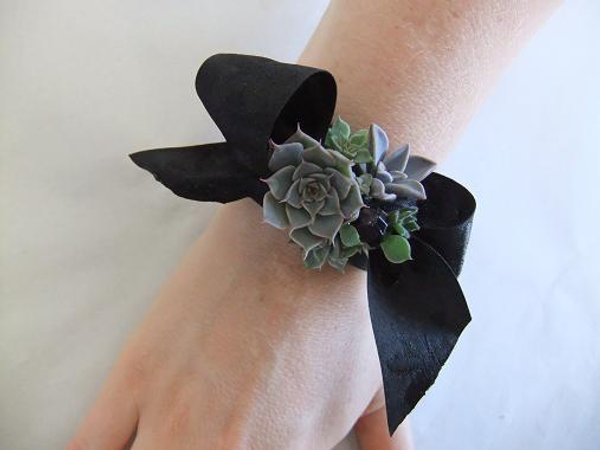 Echiveria wrist corsage, simple and elegant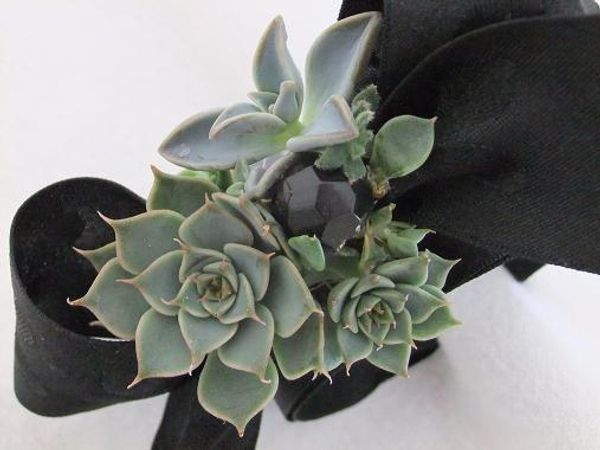 Design note: I left the corsage on my desk to see how it ages. This is the corsage one month later. If you look carefully you will see tiny roots forming on the succulents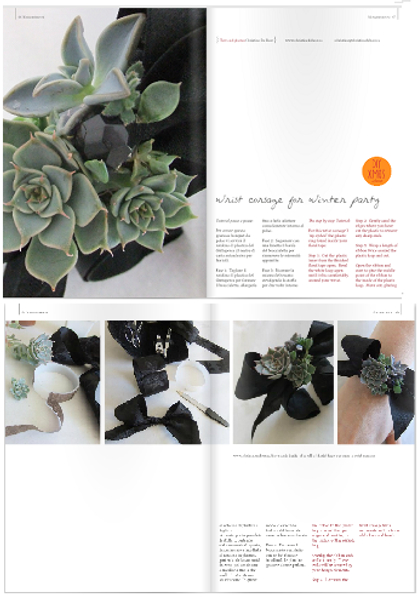 Thank you Blossom zine online Magazine for featuring this design.
To view the online Winter issue of
Blossom Zine


Sign up for my weekly newsletter
Every week I add a new design with related tutorials. Be sure to subscribe to receive an email notification with design inspiration.