My Creative Workbook
Christine de Beer - effortless floral craftsman
This design was part of my 2010 Fusion Flowers Magazine Designer of the year competition portfolio

"Sustainability can only be achieved through better design."
Edwin Datschefski

I truly believe that, as designers, we carry a huge ecological responsibility. When you design something you must already know how its life is going to end. If you are responsible for a design you must be, not only mindful of its usability today, but also responsible for its waste management.

In short, design better.

As Floral Designers we have an even greater responsibility- our medium is the natural resources, which are running out. Environmental awareness is no longer a choice. You can simply not afford to ignore it as a design consideration.

Waste management is probably the greatest source of creative inspiration for any Contemporary Designer. But the goal is not recycling but to up-cycle. Make it look good and desirable.
It is harder work but most things worthwhile are.

It is late summer here in Cape Town and the leaves are beginning to colour. I was inspired by some early Autumn leaves to create this design.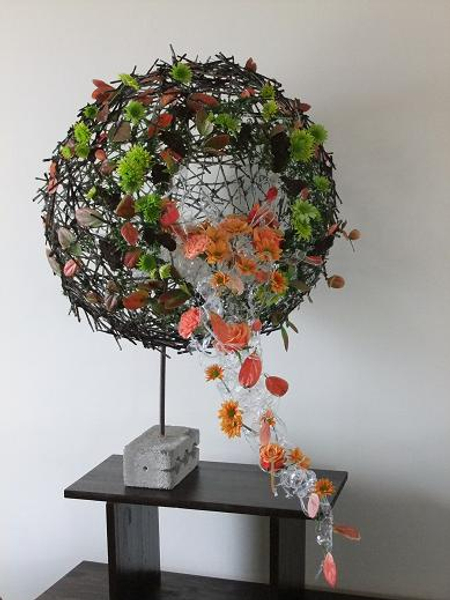 Water stream breaking through ground in an autumn forest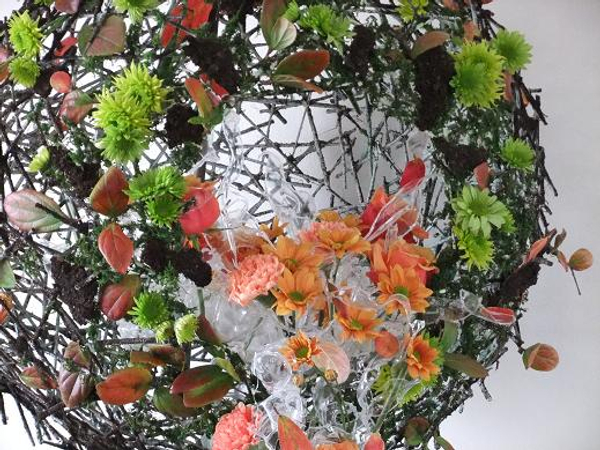 Small twigs are glued into a ball shape and covered in dark ground and bits of bark. From an opening in the ball the "water" cascade down and out of the breaking ground.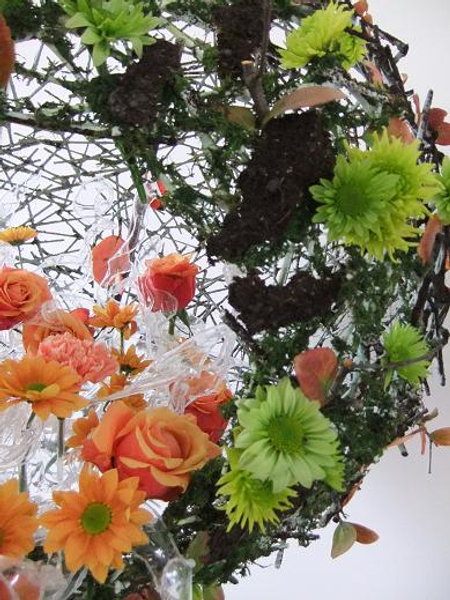 Moss, green chrysanthemums, autumn leaves and broken chips of ground are placed around the edge of the ball opening.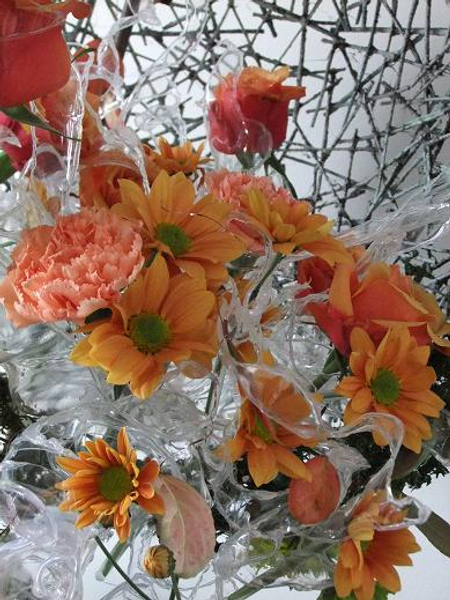 Autumn leaves and autumn coloured roses, carnations and chrysanthemums are placed in glass tubes to float down in the "water".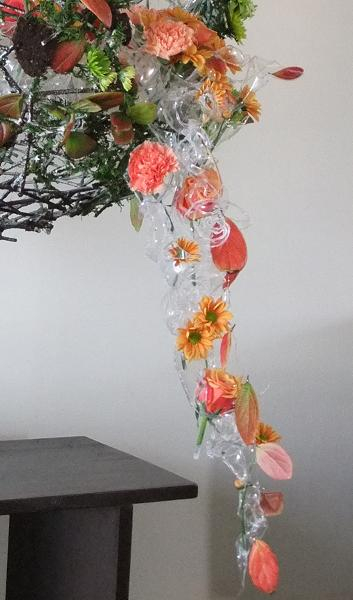 Sign up for my weekly newsletter
Every week I add a new design with related tutorials. Be sure to subscribe to receive an email notification with design inspiration.