My Creative Workbook
Christine de Beer - effortless floral craftsman
Succulents are really trendy right now. Not just as potted plants but also in floral designs.
My [:2704:] is still the most popular design of all in my workbook.
All the way from floral accessory to fashion accessory- right on trend!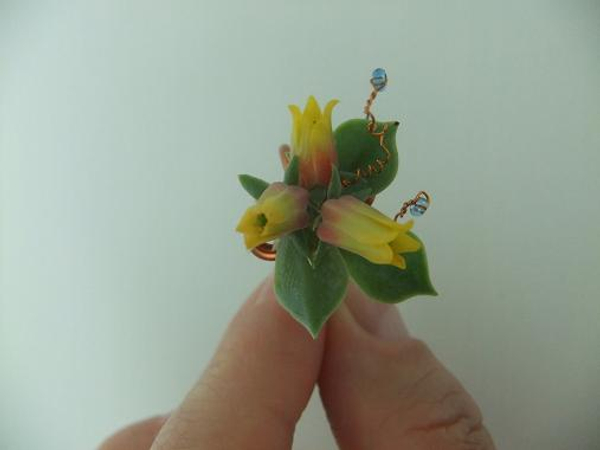 I used three of the fleshy grey green leaves from the rosette shaped Echeveria plant and three of the bright yellow and orange florets from its flower spike to make this ring.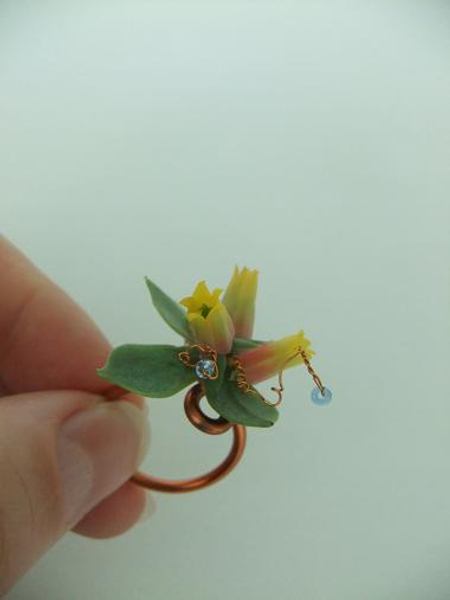 Two delicate beaded copper wire tendrils bring out the orange of the florets and the copper in the ring.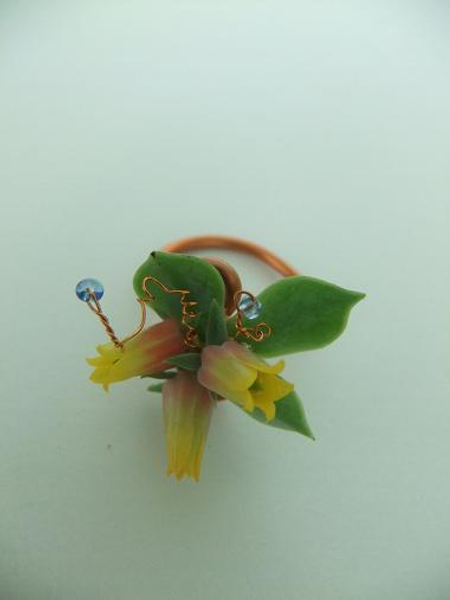 To make the ring I used copper aluminum wire.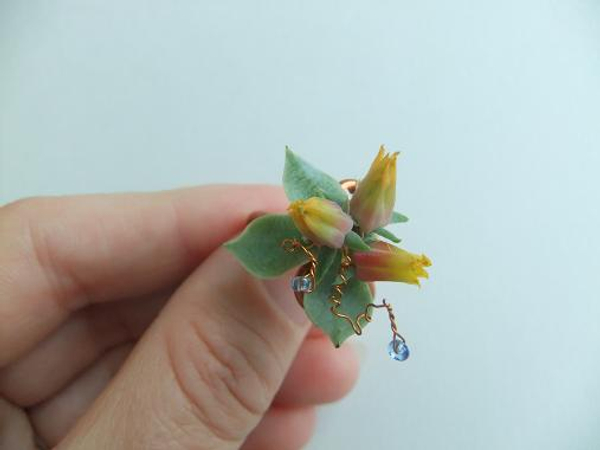 This is a surprisingly long lasting design. I left the ring on my desk to enjoy, for as long as it lasts (and last... and last...) and this is what it looks like 7days after the photographs above!
Sign up for my weekly newsletter
Every week I add a new design with related tutorials. Be sure to subscribe to receive an email notification with design inspiration.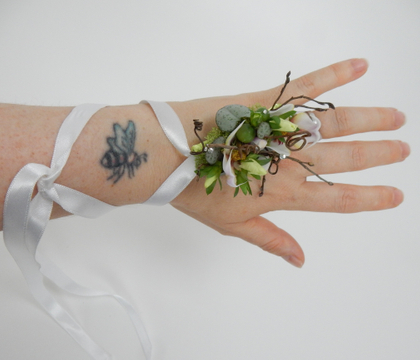 20 September 2017
You Wear It Well
My article and body flowers design featured in DIY Weddings Magazine