My Creative Workbook
Christine de Beer - effortless floral craftsman
Create a flat base to glue small florets securely
If you try to glue tiny items, such as the Echeveria florets and leaves, on to a wire loop you might find that not all the surfaces make full contact. Your design will not be secure and wobble or fall from the wire.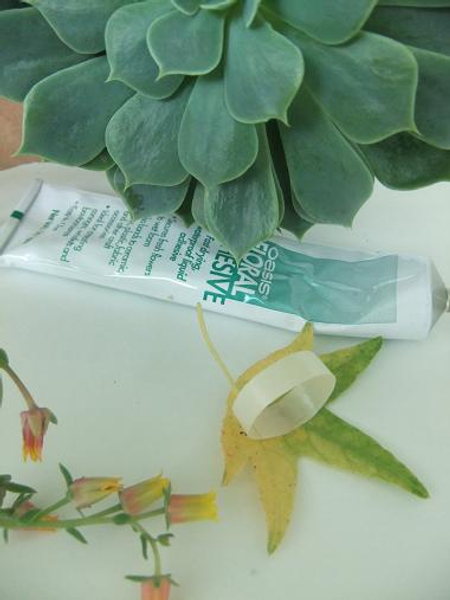 Make a small loop the size of your ring to create a flat surface to glue your tiny plant material on. I used Kyogi paper.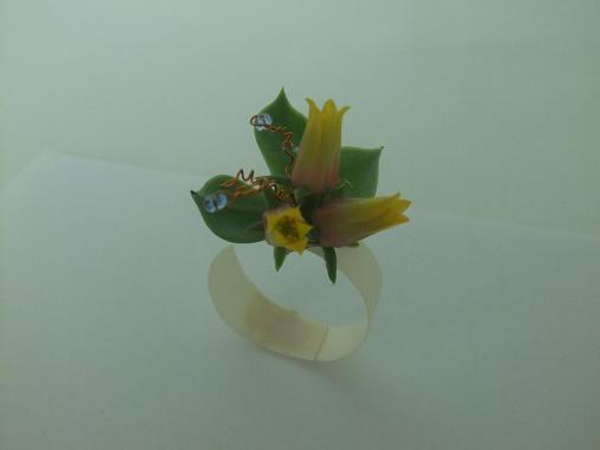 The Kyogi paper ring also looks quite nice but will not survive being worn. Snip around the design to remove the plant material as a unit. Glue on to the ring.
Kyogi paper was historically used in Japan to wrap food – all natural, keeps the food from drying out, adds a subtle flavour and it can be composted to return to the crop-soil-cycle! It is pine (or cedar) wood that is shaved so thin it's almost transparent. It can be wrapped, rolled, cut, stained, torn and easily glued.
Sign up for my weekly newsletter
Every week I add a new design with related tutorials. Be sure to subscribe to receive an email notification with design inspiration.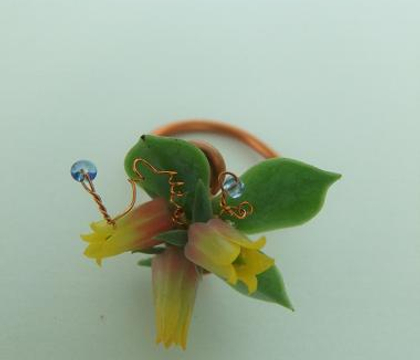 26 July 2011
Echeveria ring
Succulents are really trendy right now. Not just as potted plants but also in designs. All the way from floral accessory to fashion accessory- right on trend!