My Creative Workbook
Christine de Beer - effortless floral craftsman
From Something Old, Something New
My article and succulent tiara design featured in the in the spring issue of
DIY Weddings Magazine

No design element is more nostalgically romantic than a Floral Crown. Today's floral crown, flower circlet, halo, hair wreath or floral headdress, has made the transition from a Bohemian fashion statement right into an individualized style statement.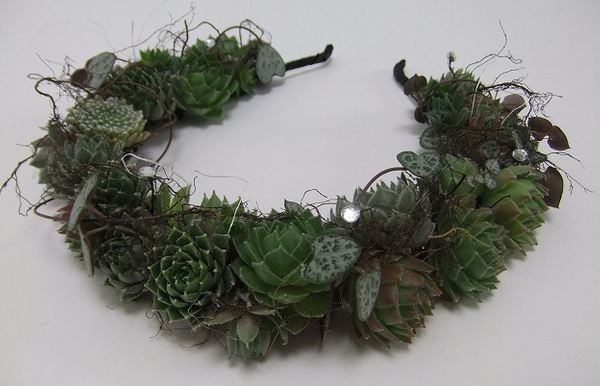 By updating the techniques used, your floral crown can be as delicate as a circlet or as lush and luxurious as a halo.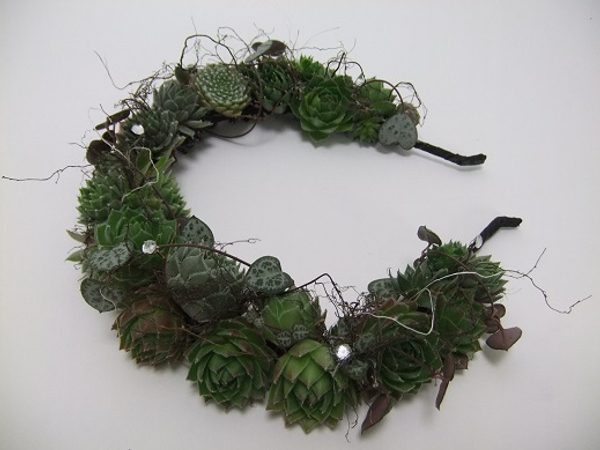 The biggest design considerations are durability, stability and wear-ability:
Most floral crowns will last between 4 to 6 hours if you use well conditioned flowers. Maybe a little longer in cooler weather. Delicate cut flowers wilt quickly when worn as a headdress, due to body heat, so make sure you choose flowers that are a bit more robust.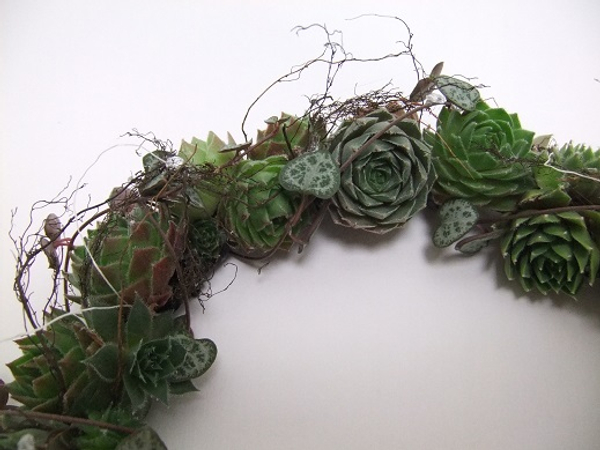 A succulent floral crown will last for days, even weeks under the right conditions.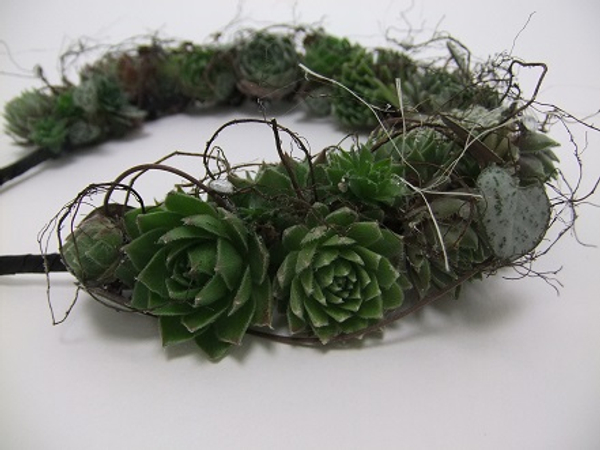 When it comes to stability, your mechanics are all important.
For a contemporary take on a floral crown, combine the more traditional wire and tape technique with the contemporary technique of gluing the floral elements in place. Wire and taping the biggest flower heads helps you to create a stable mechanic that will last, and all you need to do is glue in the finer elements.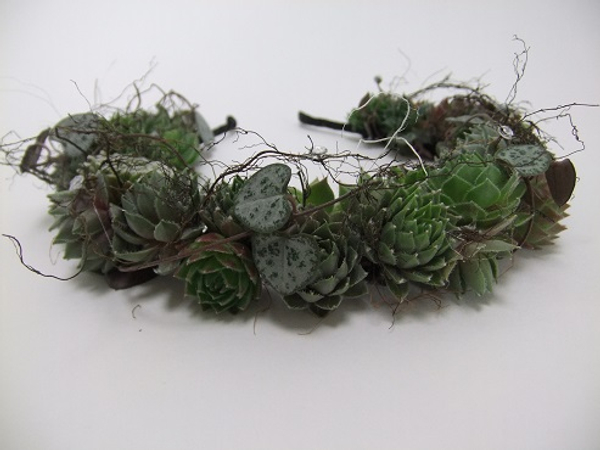 Wear-ability is key to a successful floral crown.
It should be comfortable, or even better, heavenly to wear. The bride or wearer should feel natural, and move naturally. Make sure the design is lightweight, soft to hold, adjustable and finished off without any sharp wires. Also consider the type of flowers.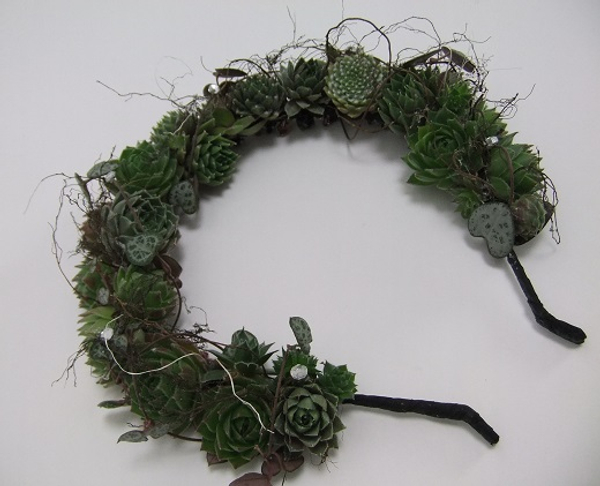 Do not choose something with any pollen or sap that can cause stains or allergies.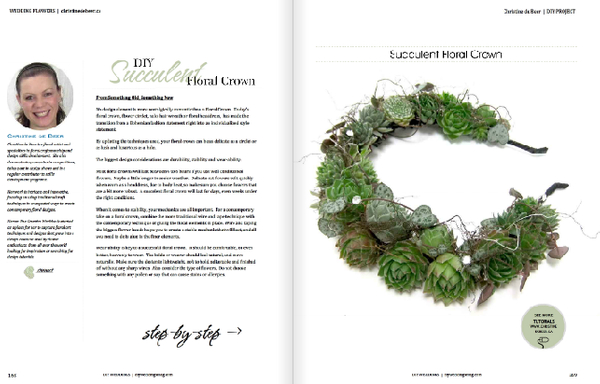 Thank you DIY Weddings Magazine for inviting me to be part of your spring issue. It is filled with creative inspiration. Have a look at the on-line magazine.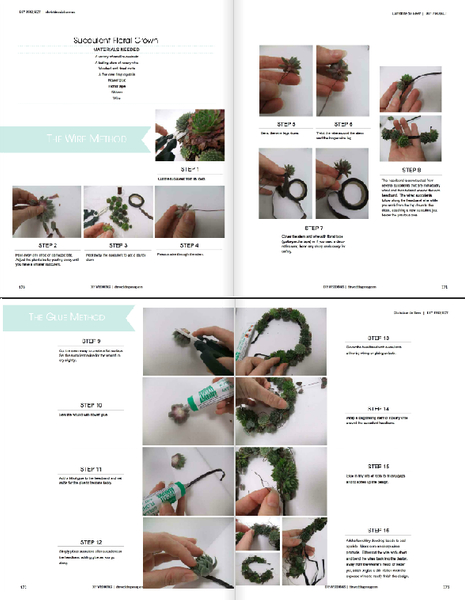 DIY Weddings Magazine Tutorial Pages
Sign up for my weekly newsletter
Every week I add a new design with related tutorials. Be sure to subscribe to receive an email notification with design inspiration.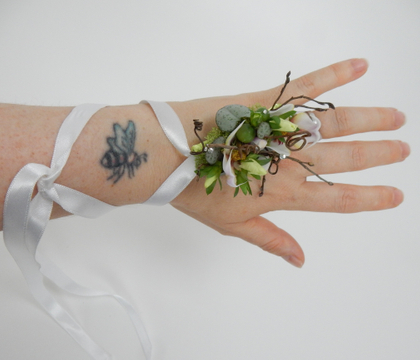 20 September 2017
You Wear It Well
My article and body flowers design featured in DIY Weddings Magazine