My Creative Workbook
Christine de Beer - effortless floral craftsman
Cherry stem Masquerade Masque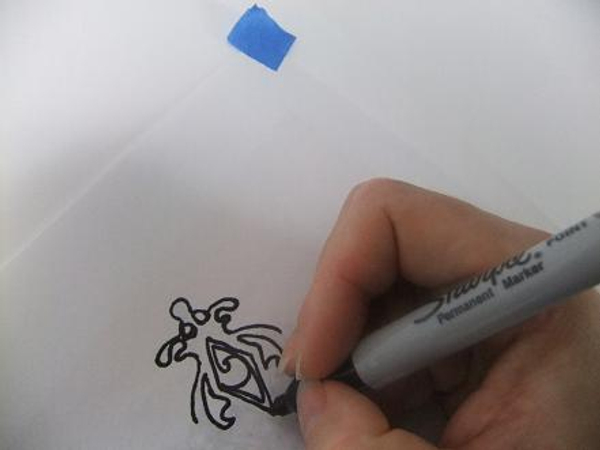 Draw a guide pattern for the masque on cartridge paper.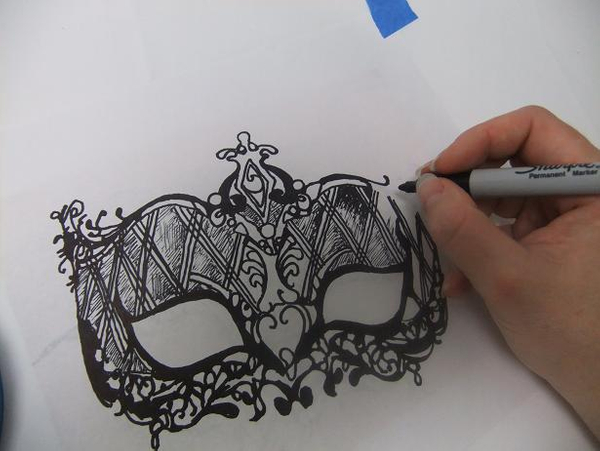 Guide pattern for the Masquerade Masque.
Tape a sheet of acetate over the guide pattern.

Acetate is the clear plastic mostly used for packaging design. It is thicker than cellophane and holds its shape much better.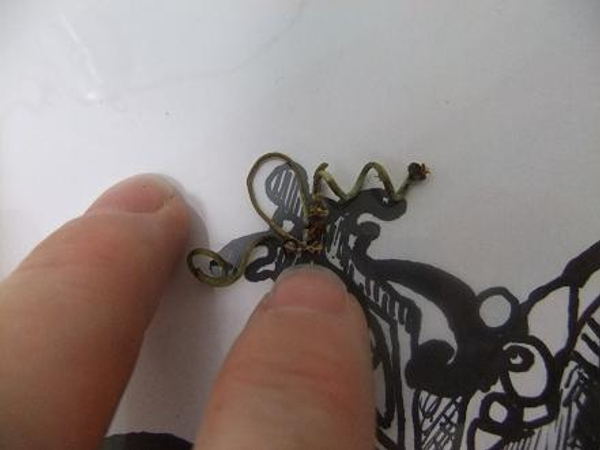 Glue the twigs onto the shape following the pattern. Make sure you glue the twigs and not the acetate. Each twig should be very secure.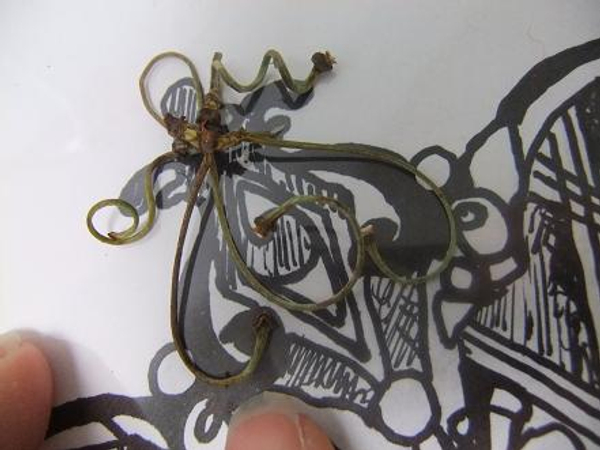 Gently manipulate the stems into shapes. I used curves, circles, loops, spirals and straight stems. See below for the Tutorial on how to manipulate stems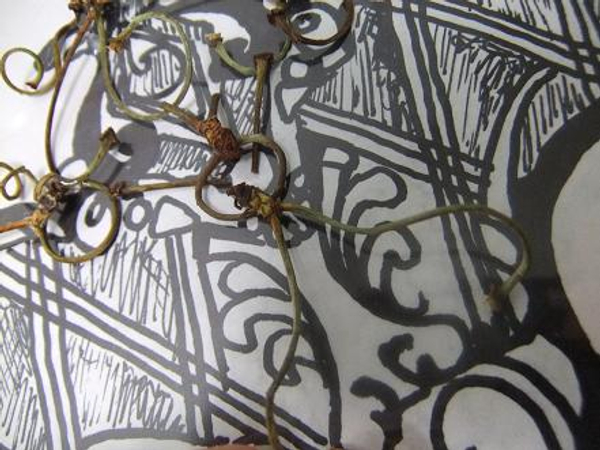 No need to be exact, the pattern is just a guide. Allow the shapes to develop as you go along.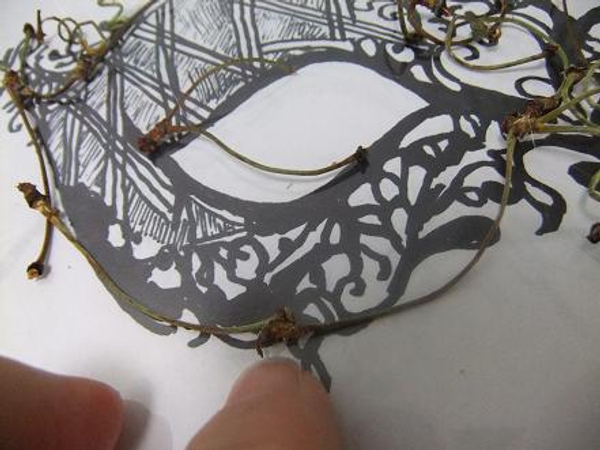 Gently curve the twigs to follow the pattern outline.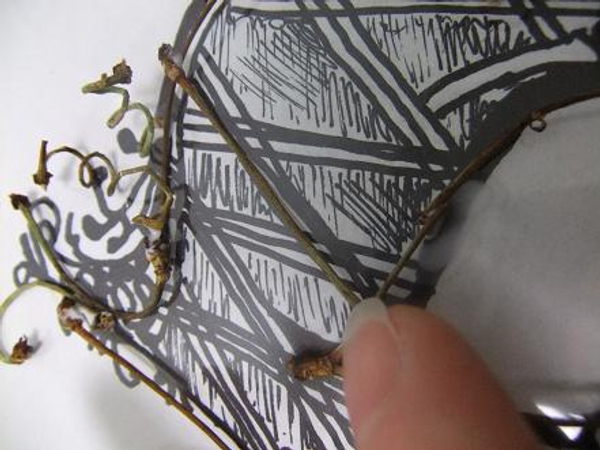 Straighten a few twigs and add it to the design for contrast.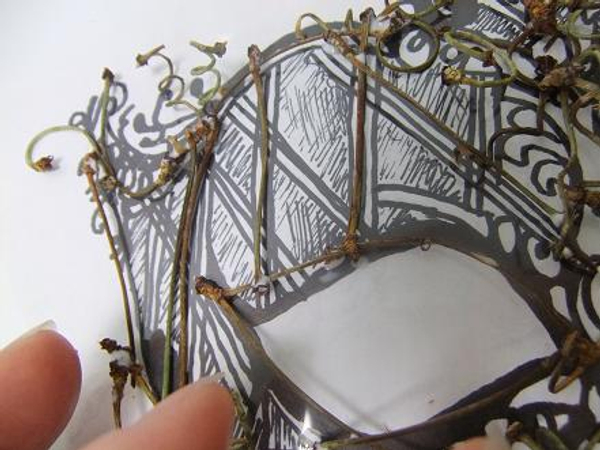 Make sure every twig makes contact with another twig. Add dabs of glue at weaker spots just to make extra sure. I used floral adhesive, epoxy glue and wood glue.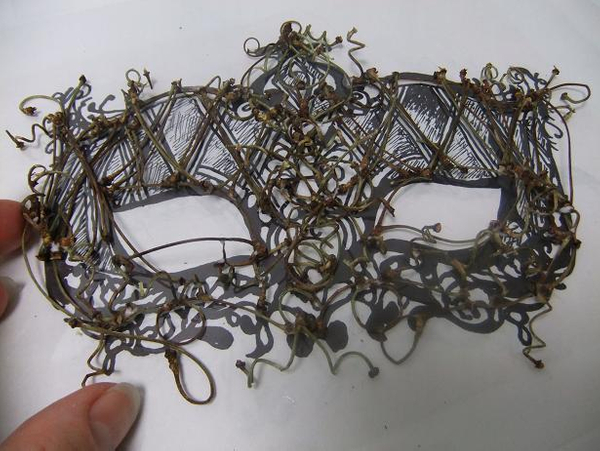 Set aside to let the glue dry completely.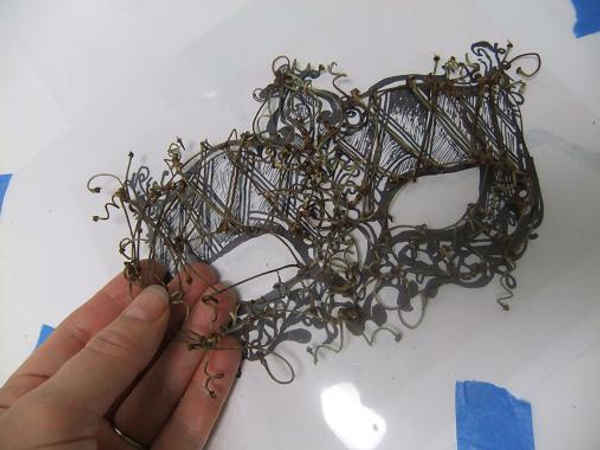 Gently remove the twigs from the Acetate. Slip your hand under the design and wiggle your way around. If you notice any loose twigs add a drop of glue and wait for it to dry.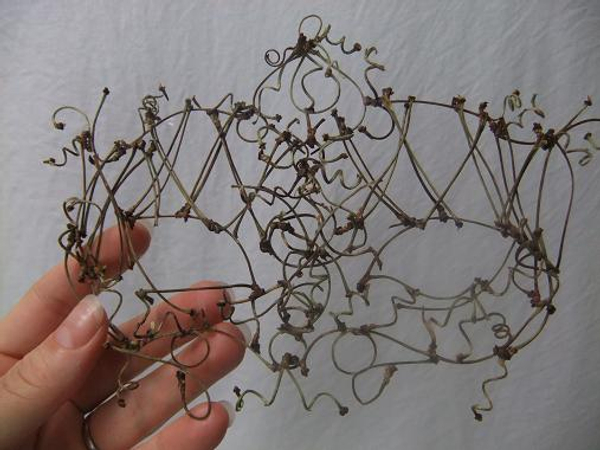 Cherry twig Masquerade Masque ready to add flowers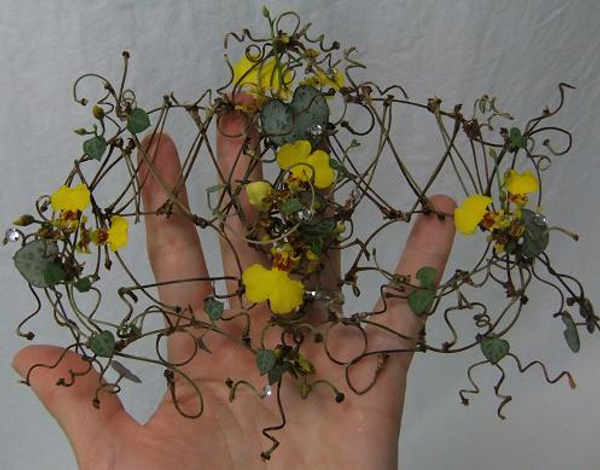 I used crystals as tiny dew drops, Ceropegia woodii (or Rosary vine), Oncidium orchids (or Dancing lady orchids)
Sign up for my weekly newsletter
Every week I add a new design with related tutorials. Be sure to subscribe to receive an email notification with design inspiration.